Wow, there are SO many details from this wedding we don't know where to start! Rebecca & Judson held their wedding in the backyard of a friend – but don't let the backyard label fool you. This has got to be one of the most gorgeous and luxurious weddings we've ever had the chance to wittness. Like every wedding, budget is not the deciding factor when it comes to having the day of your dreams. What it comes down to is your creativity, and a LOT of hard work! (Either by yourself or a talented wedding planner) This wedding was in a backyard, but the backyard was COMPLETELY transformed using savvy decor principles, beautiful high class table settings and seating to add glamour amidst the trees. Without further ado, let these photos by Tailored Fit Photography enlighten you! 
We're All About the Details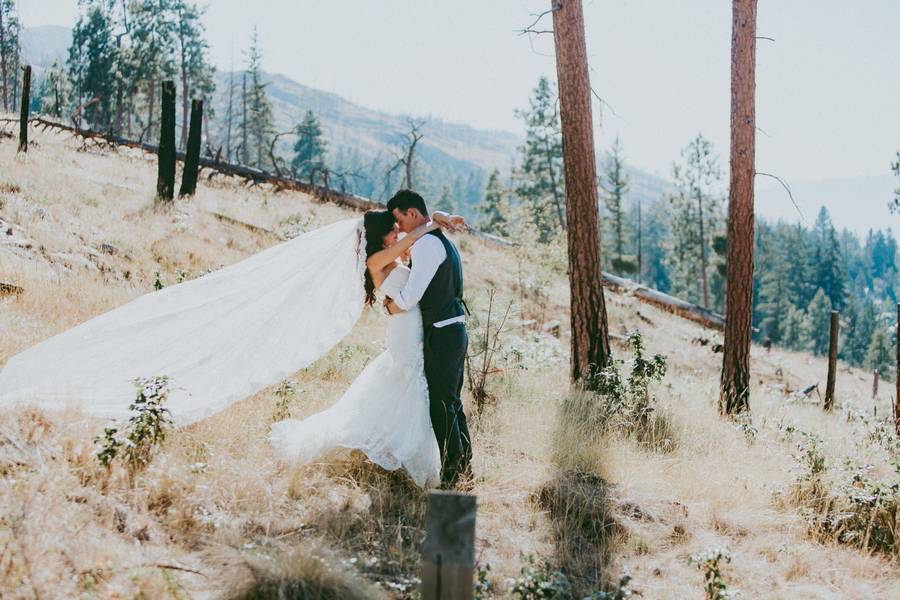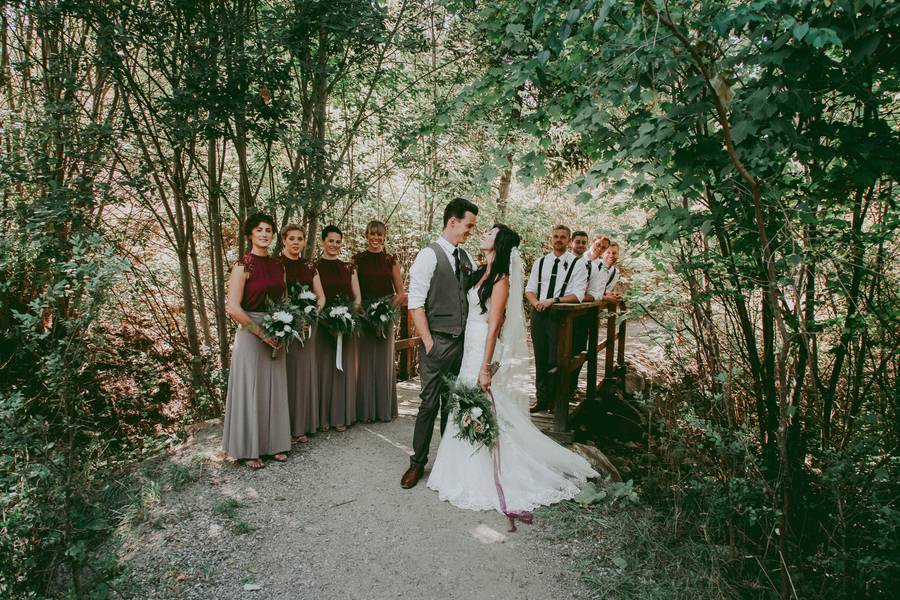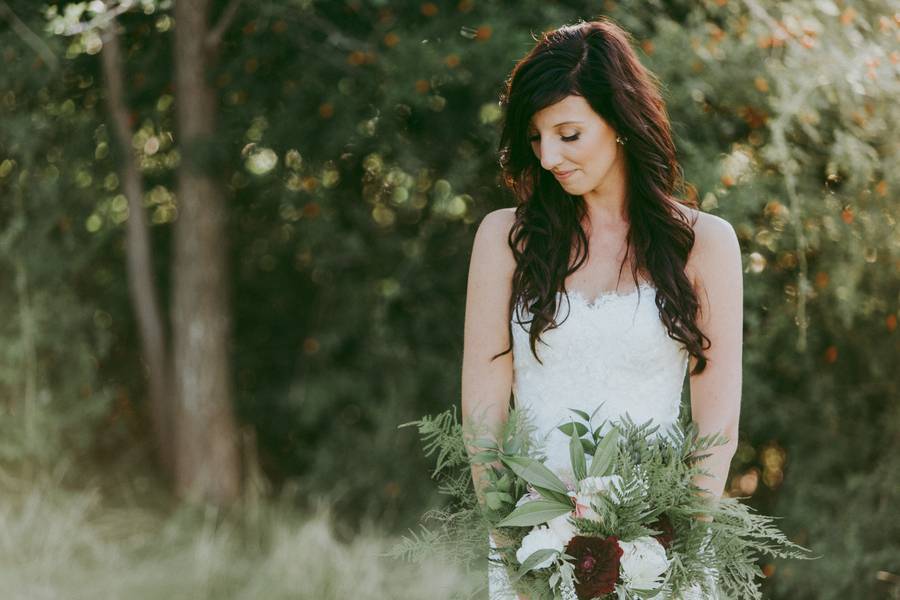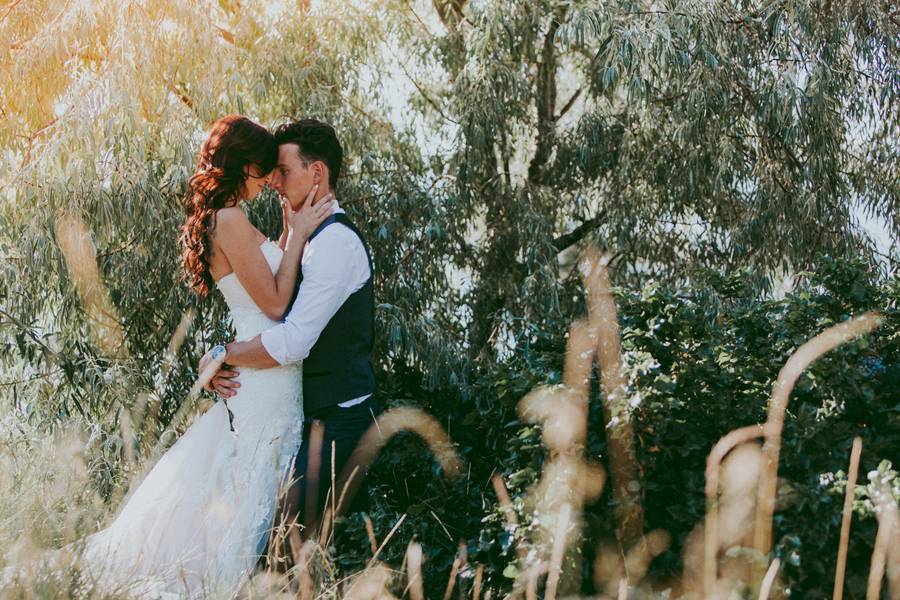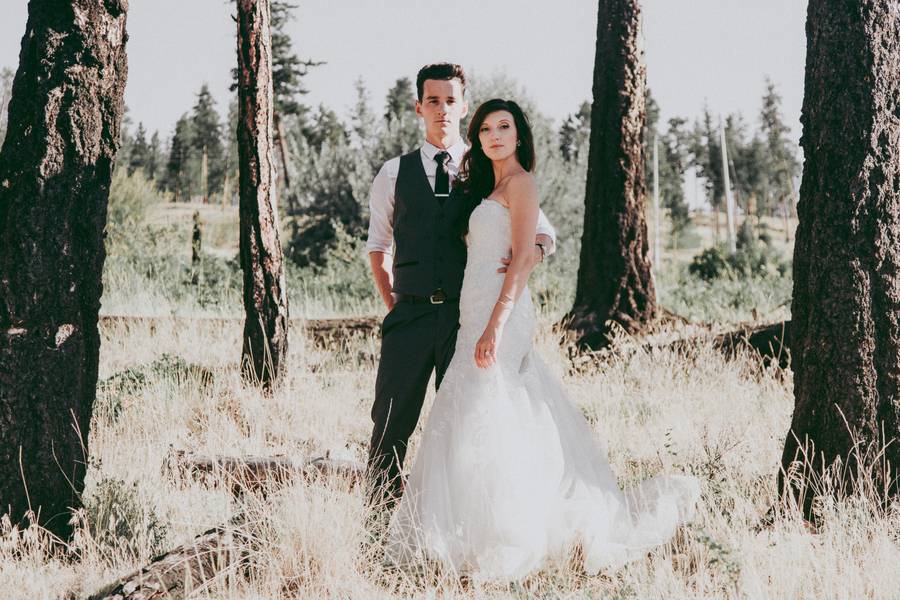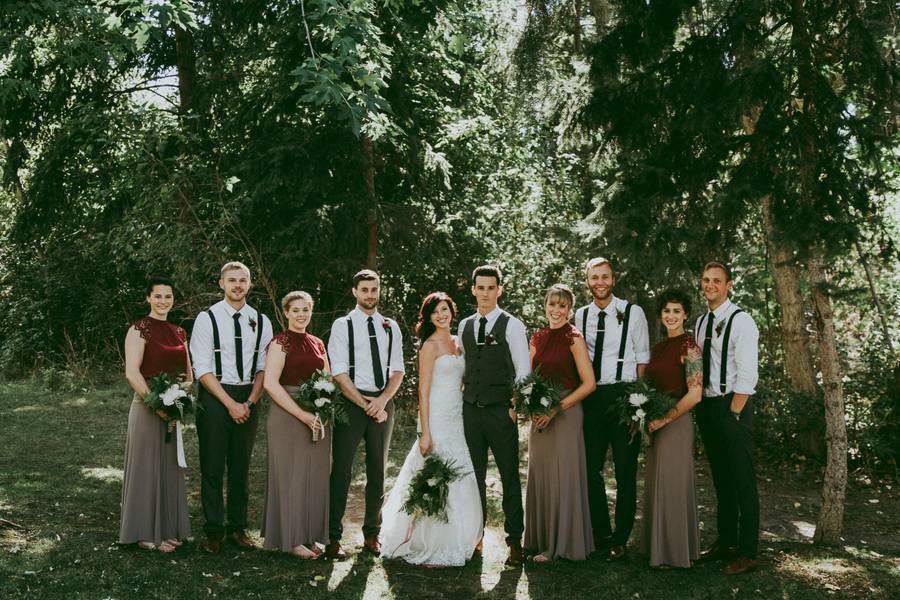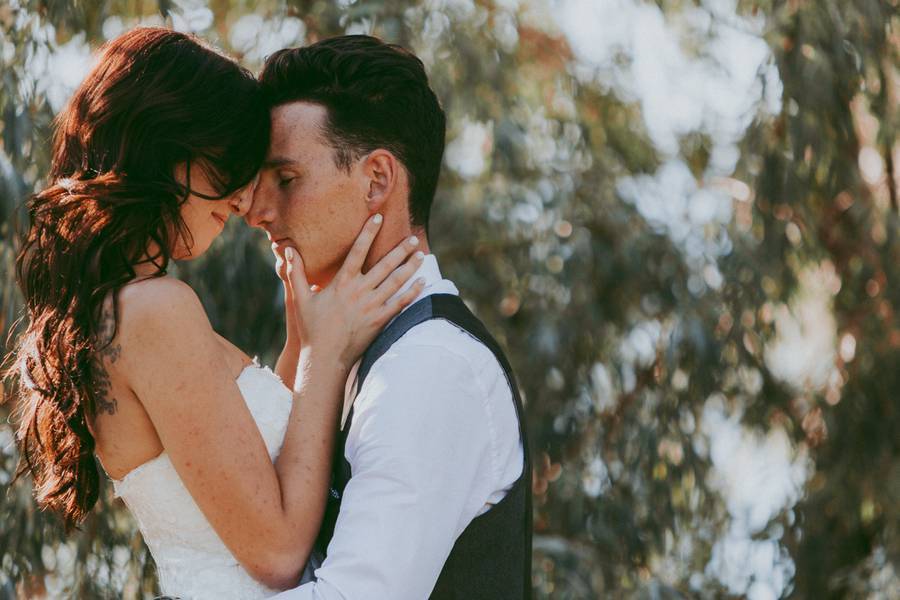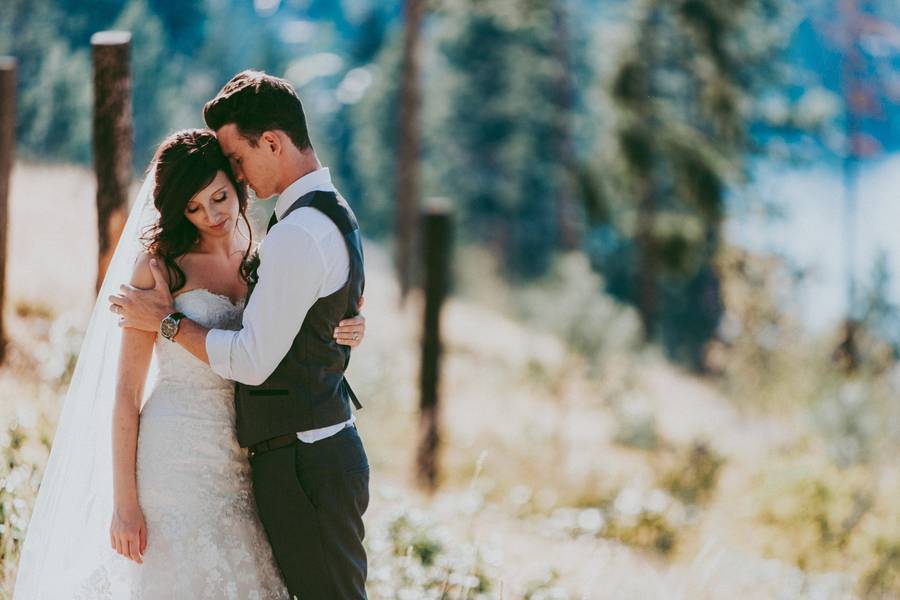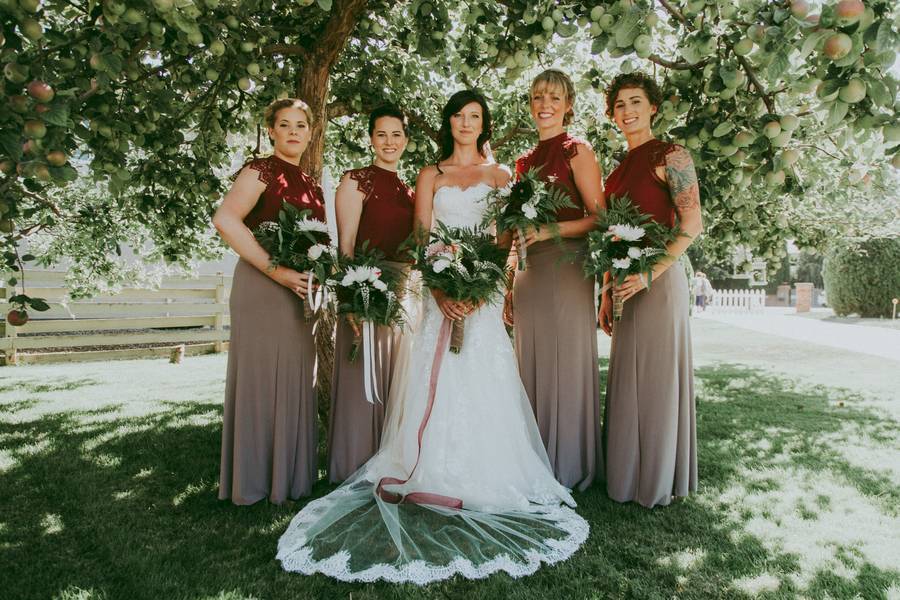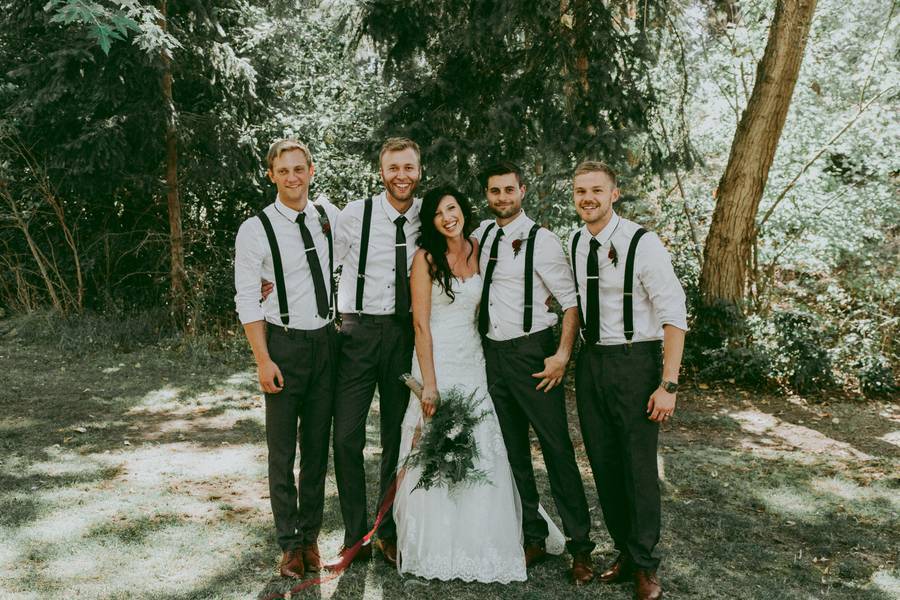 The Venue
The shady canopy of trees was the perfect covering for guests during the ceremony in the sweltering 95 degree heat, and was repurposed during the cocktail break to make for an intimate and classy reception under the open skies – and later on a blanket of stars.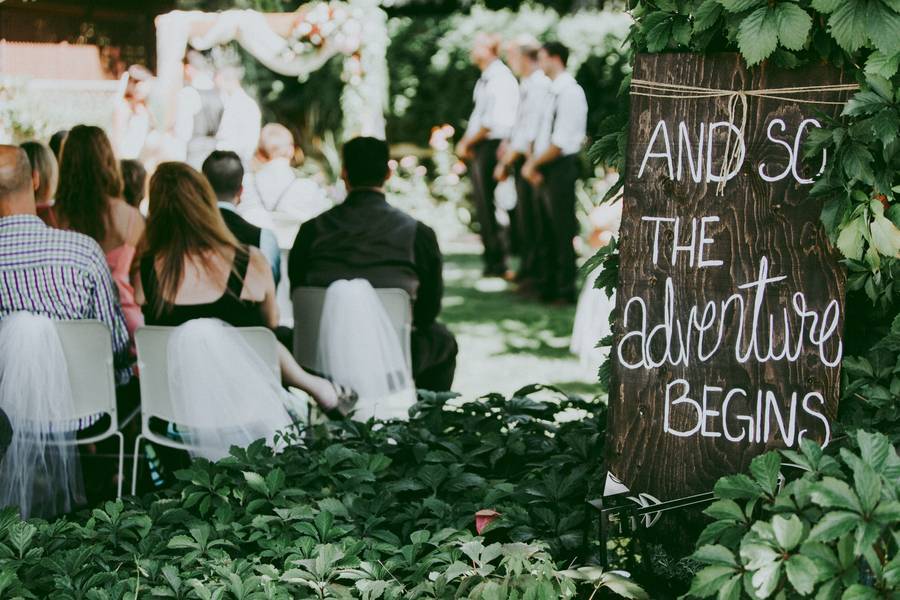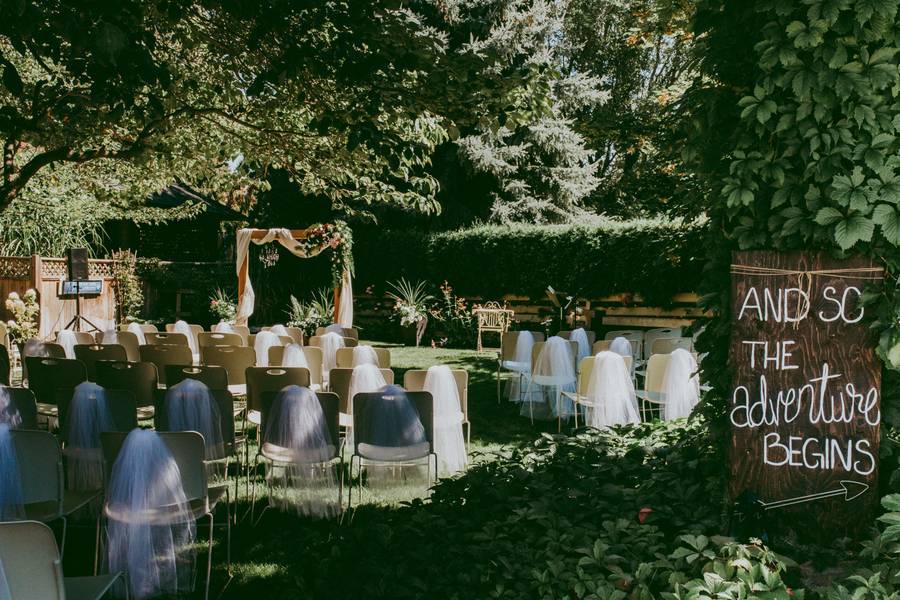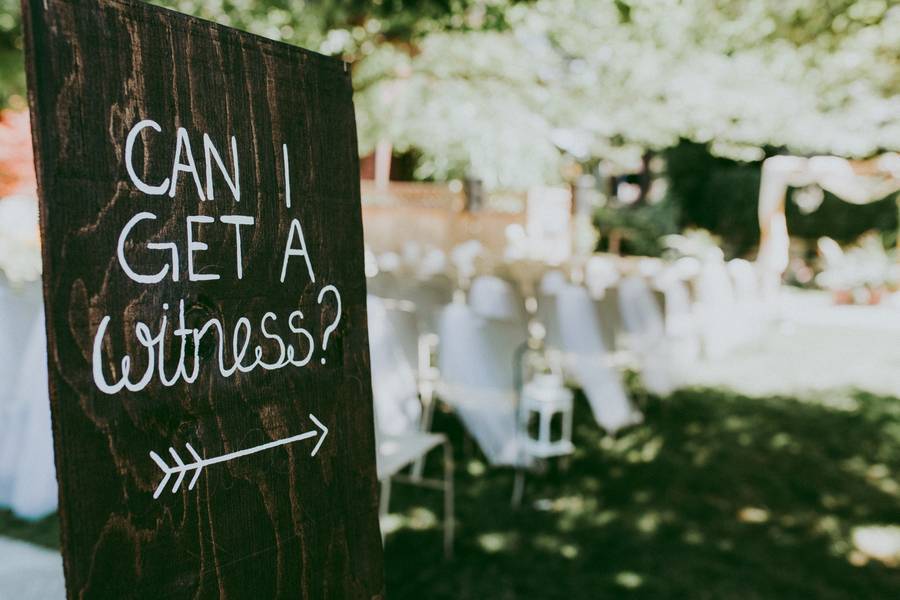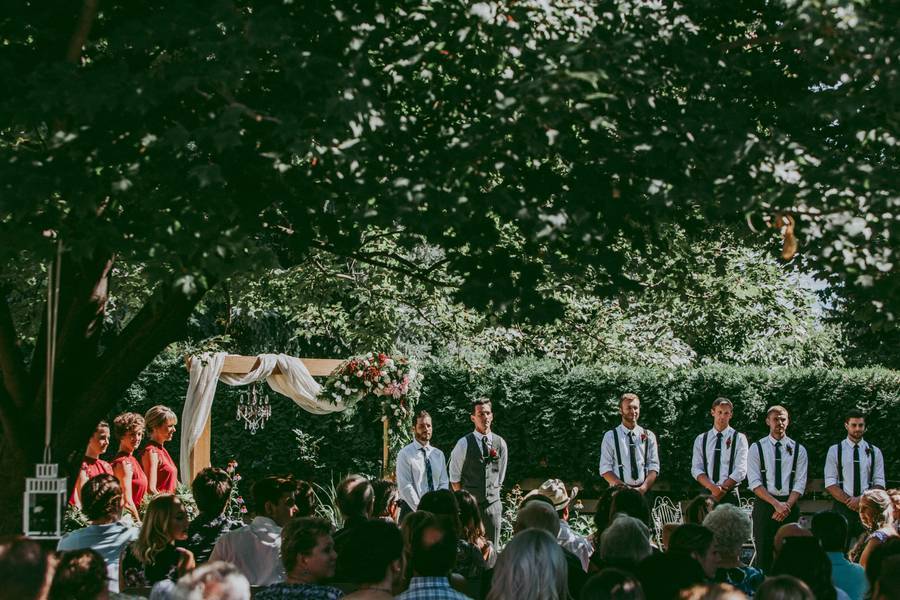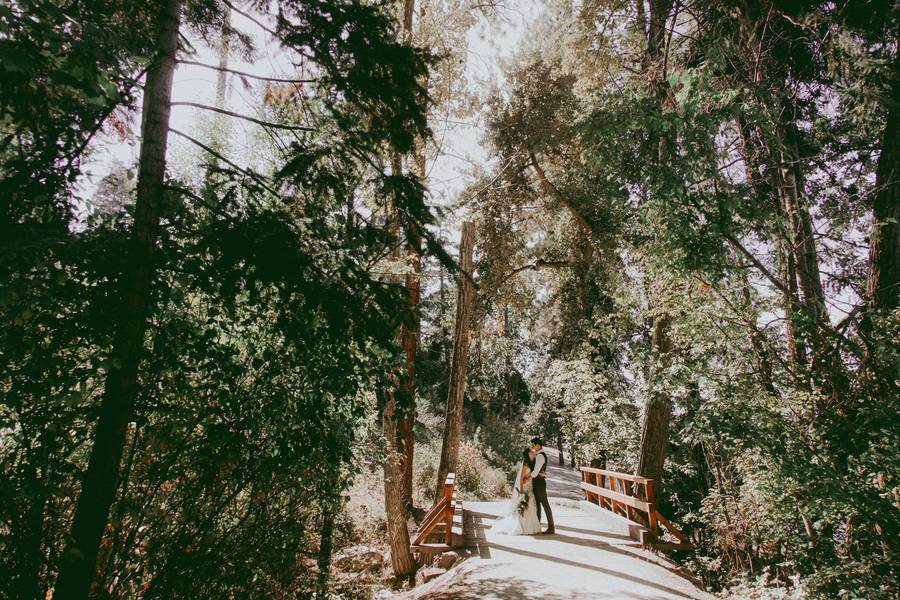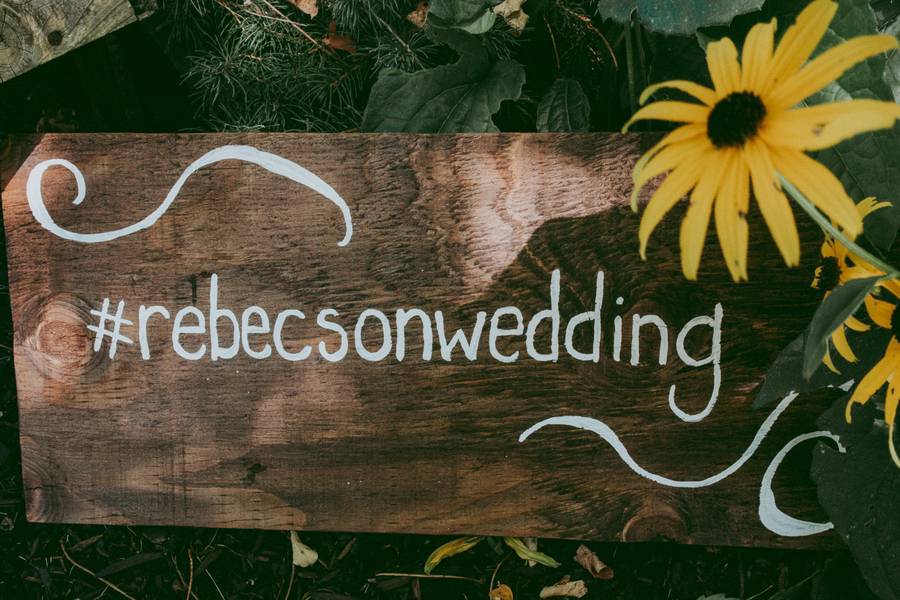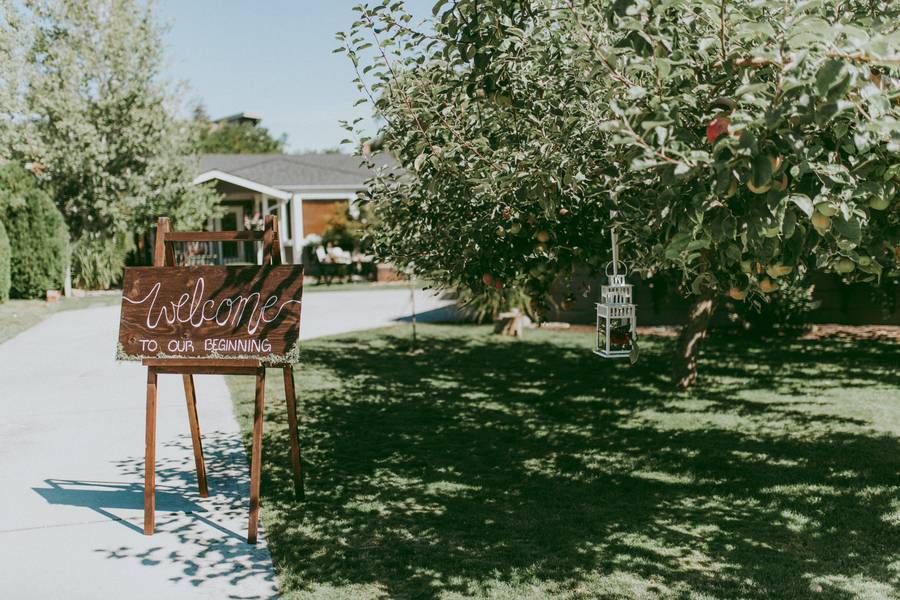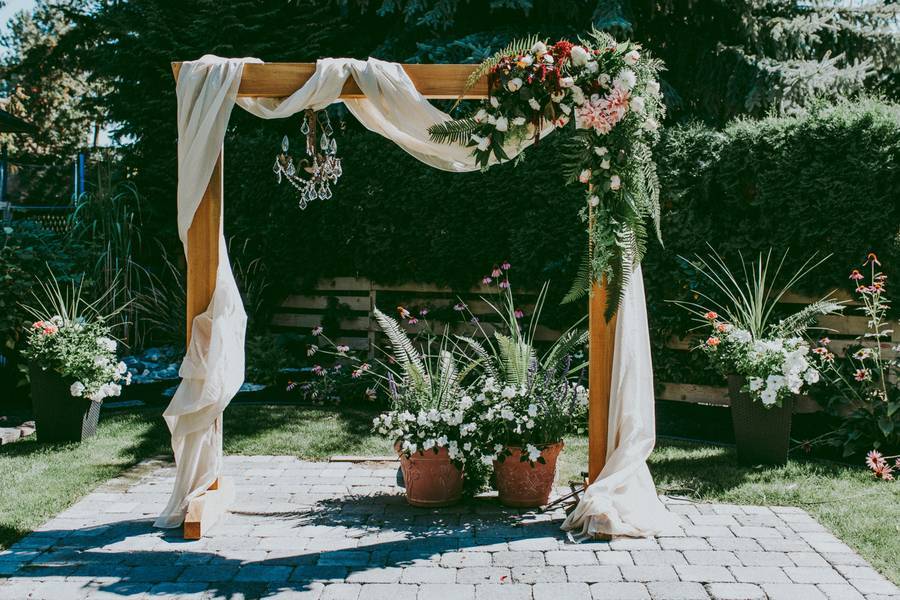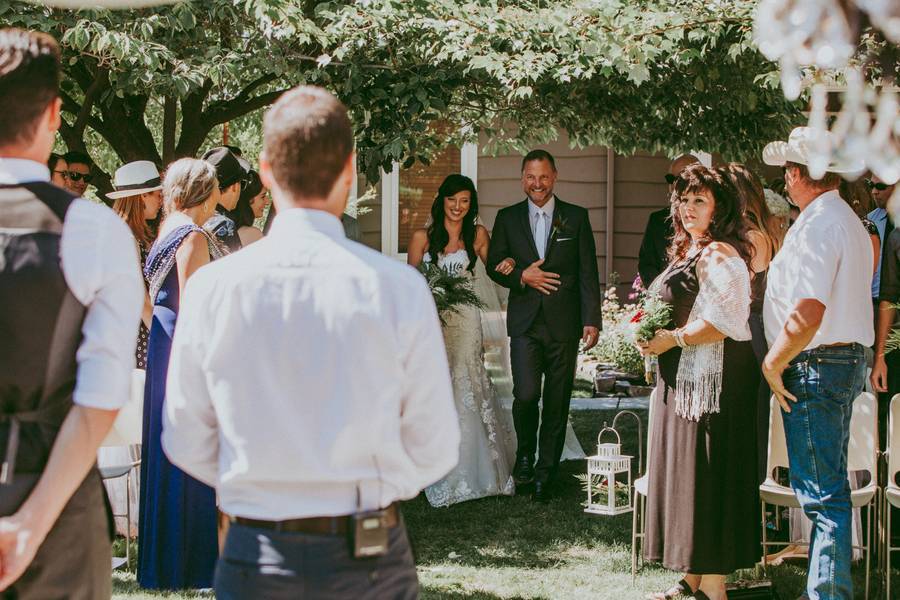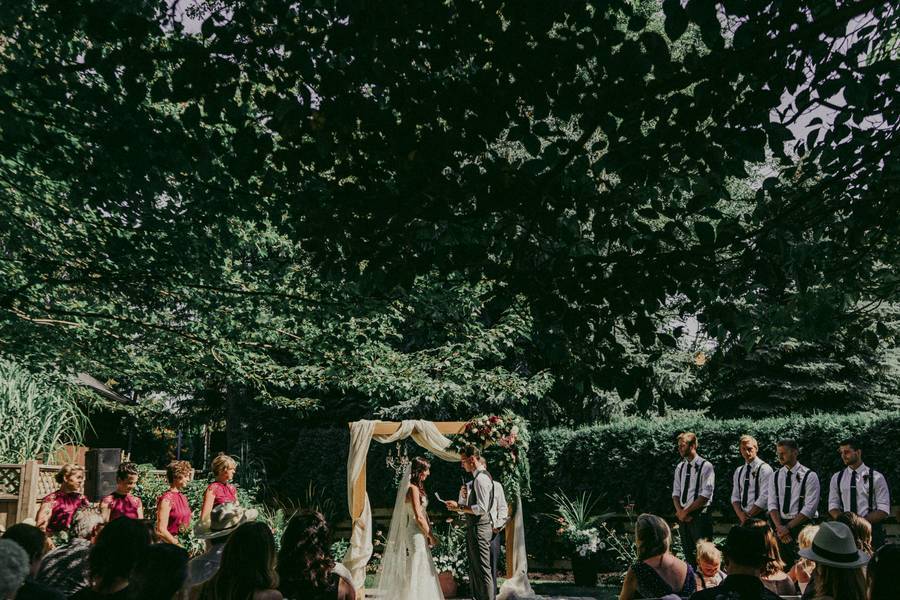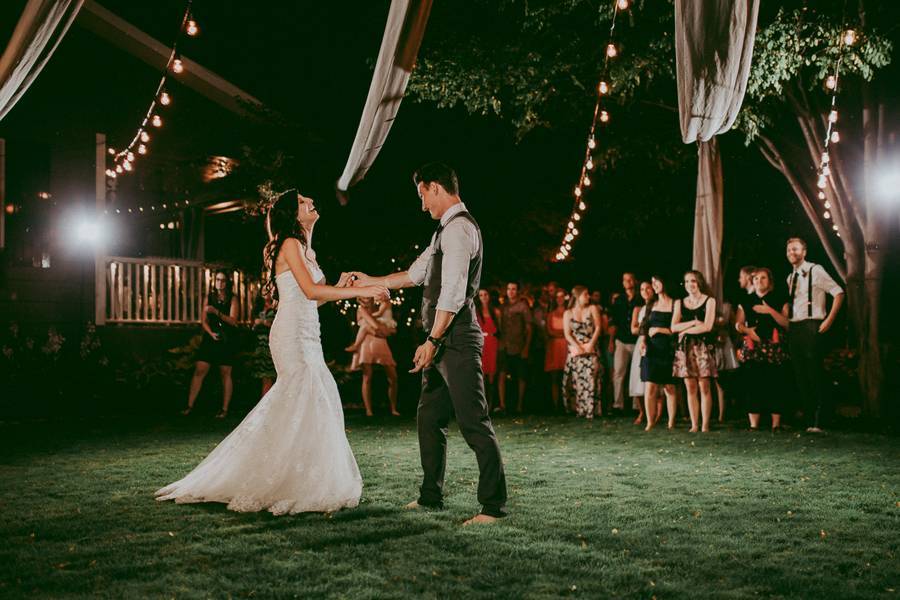 The Wardrobe
Much more than her gorgeous white lace gown, Rebecca wanted to incorporate meaningful aspects to every detail of the day she could – something we always love to see! The garter she wore was worn by her great great grandmother.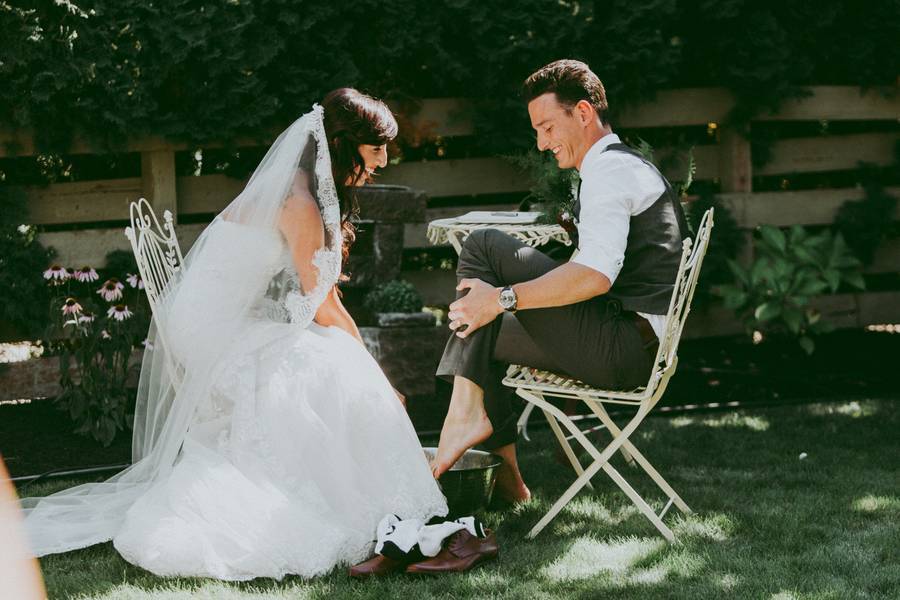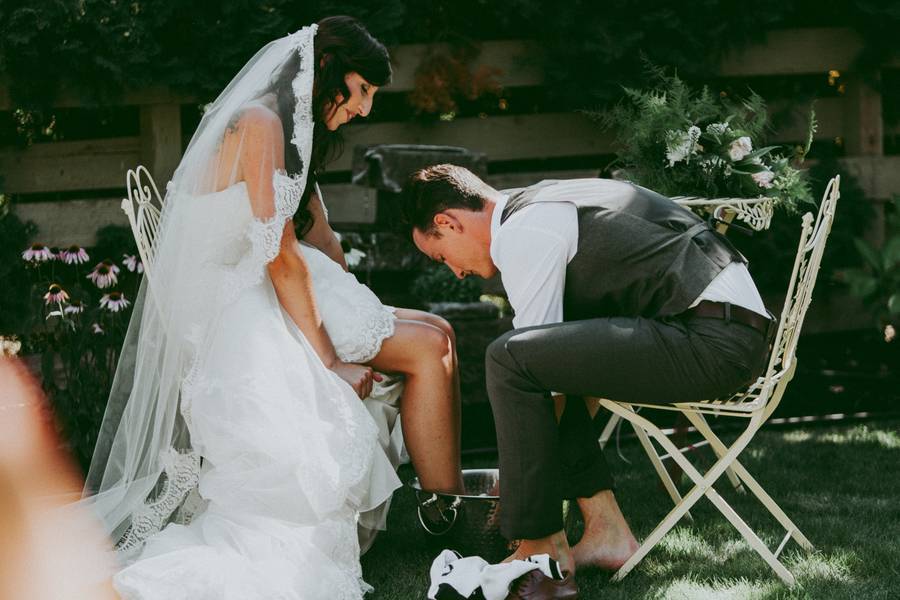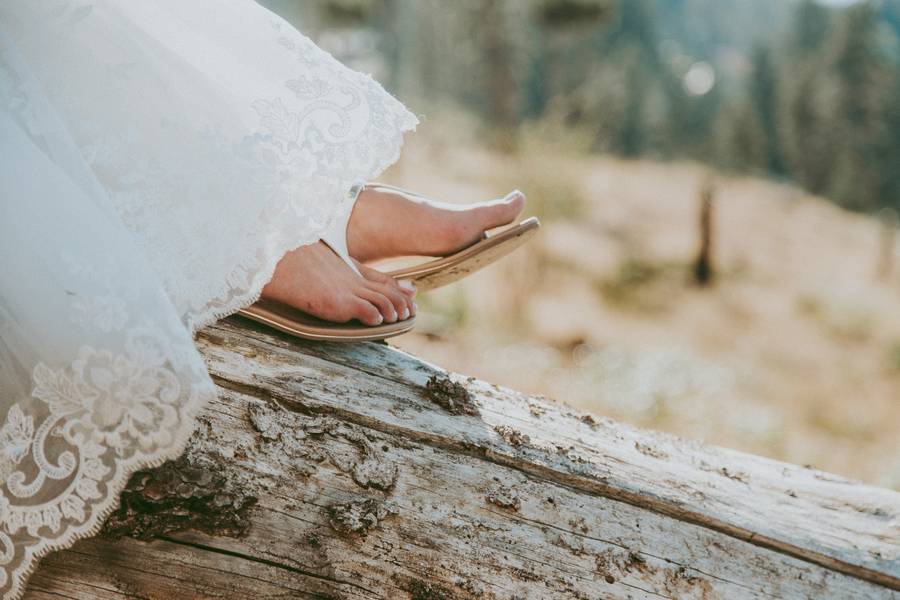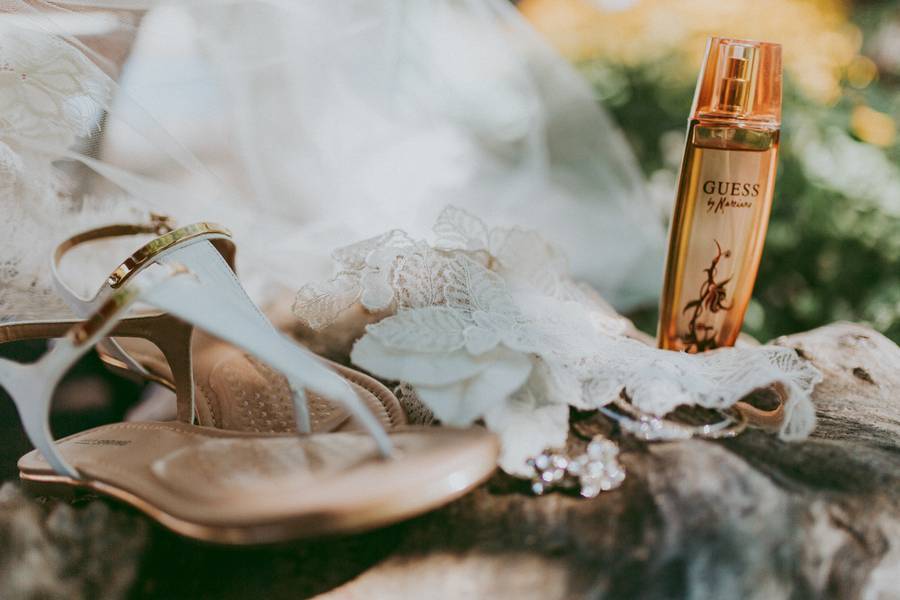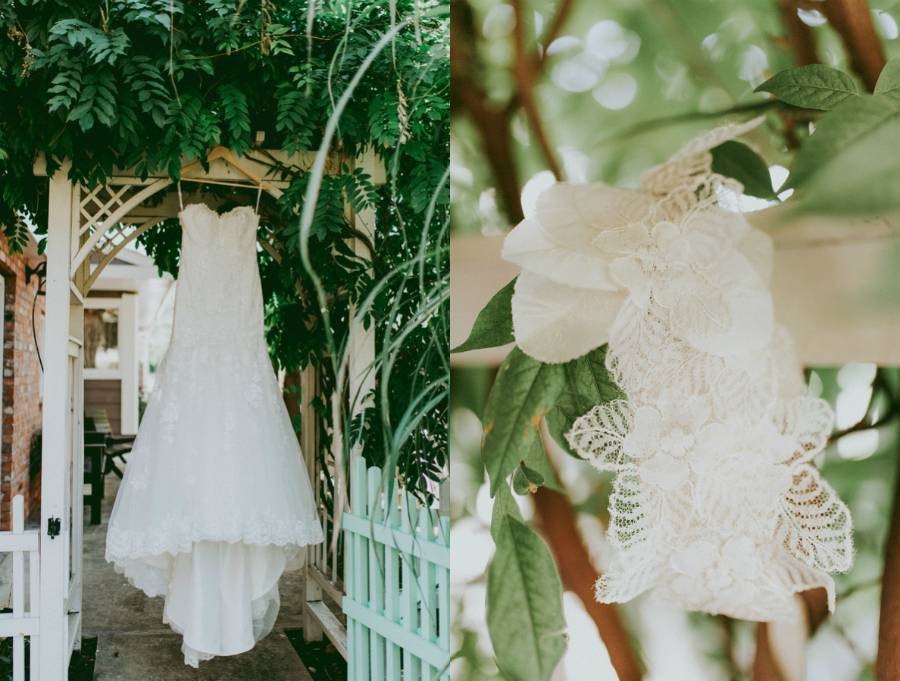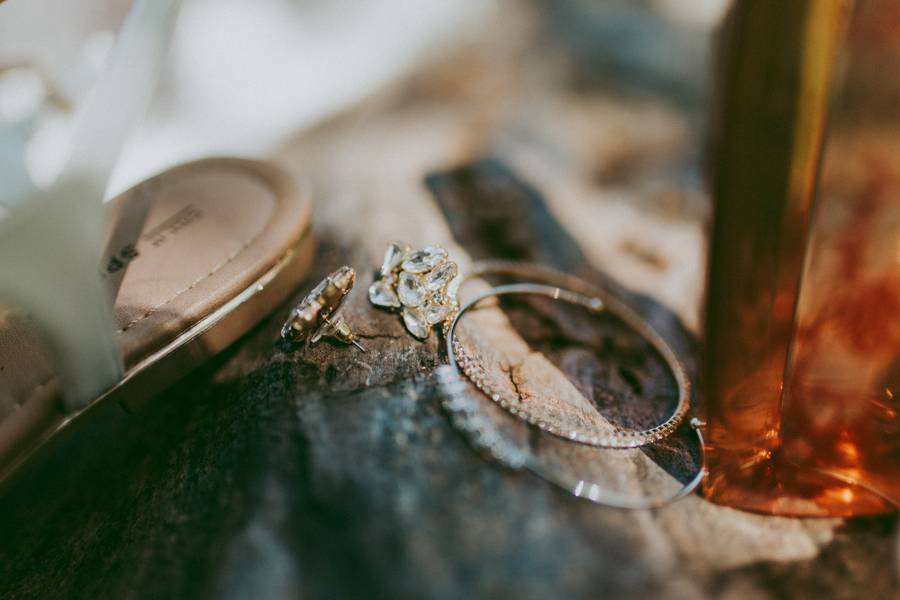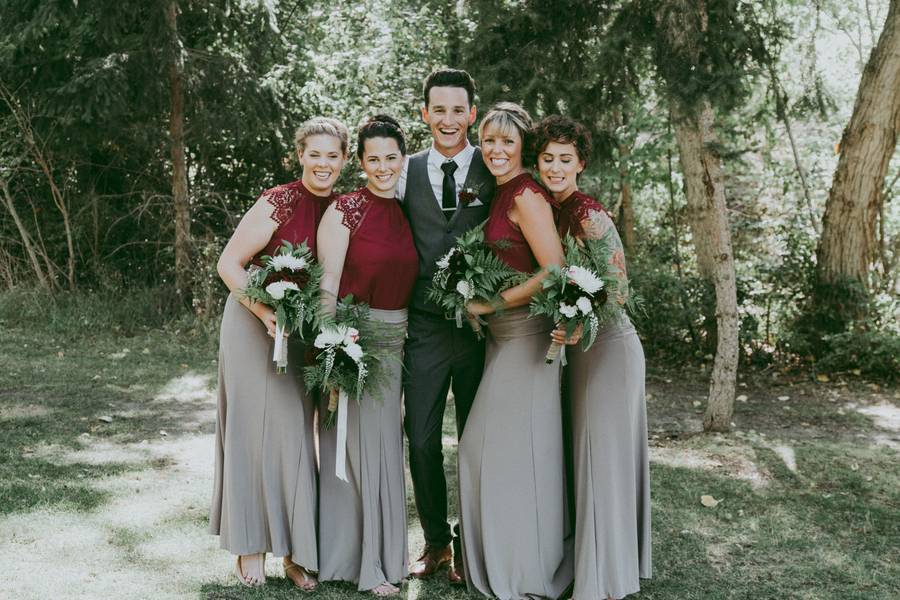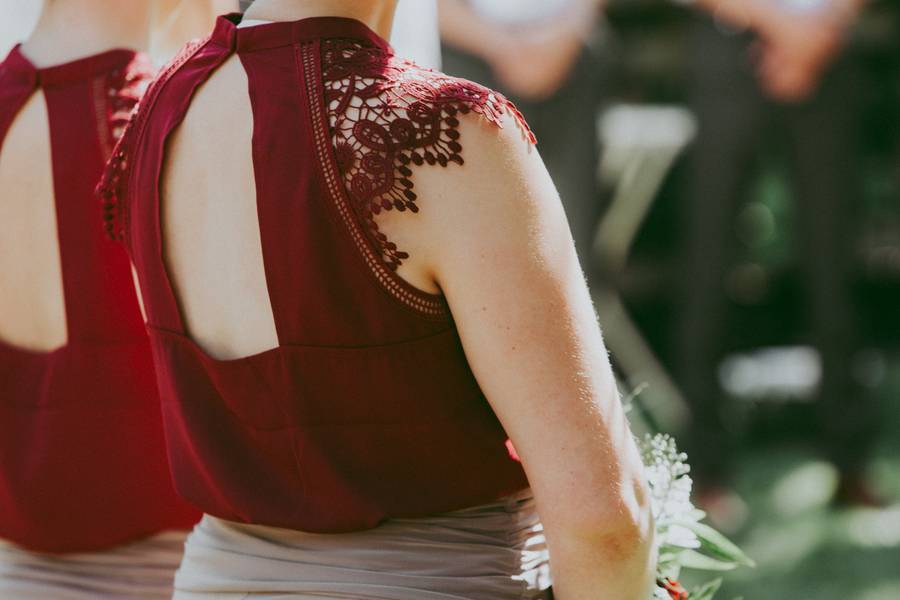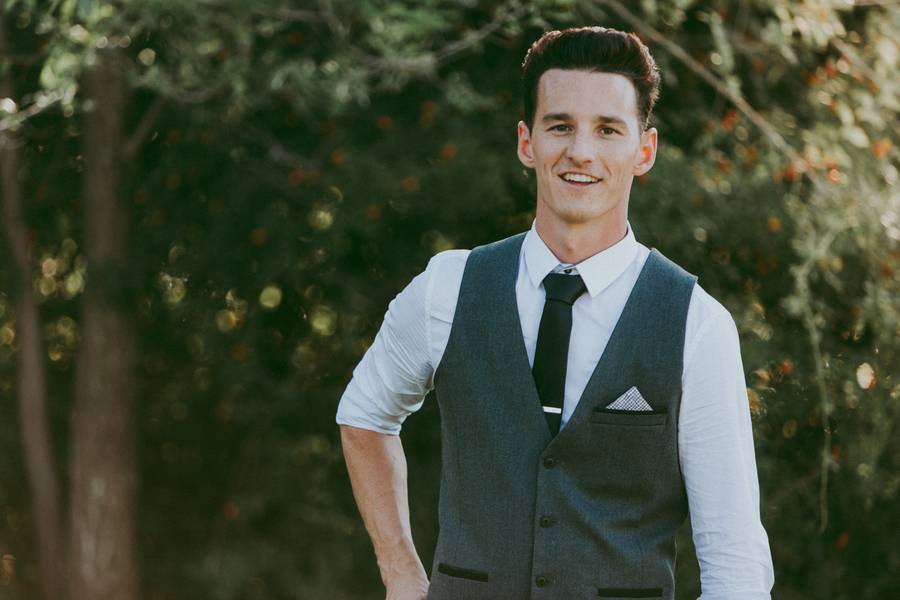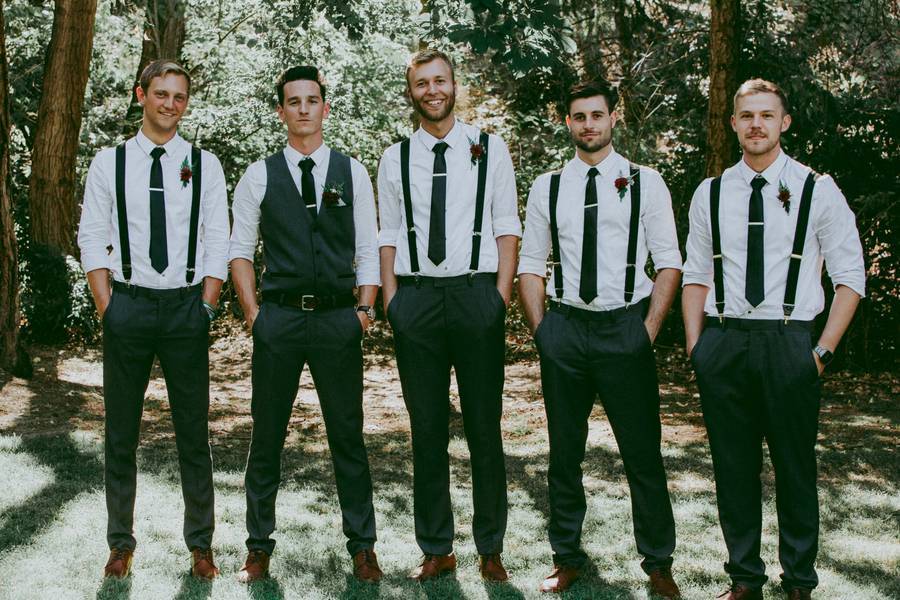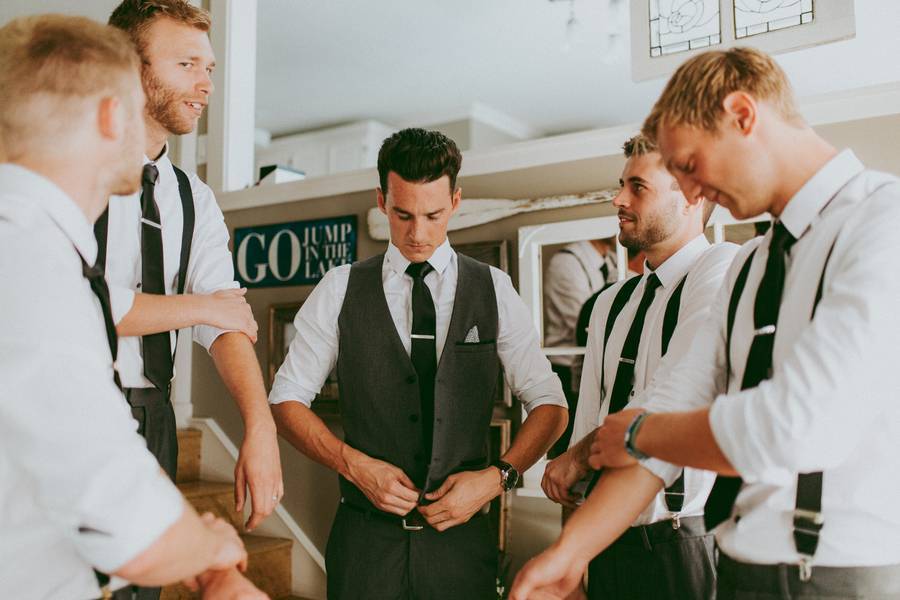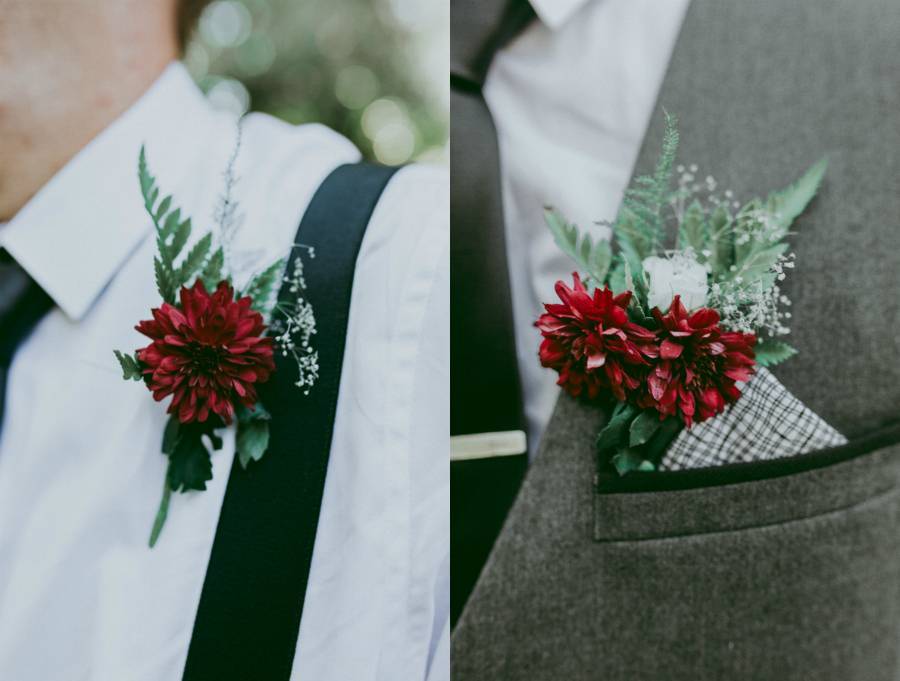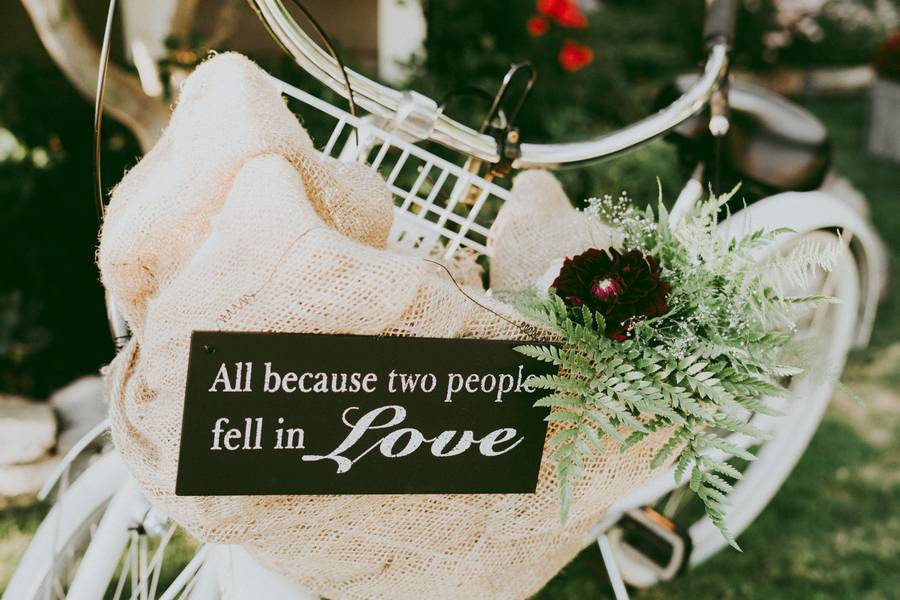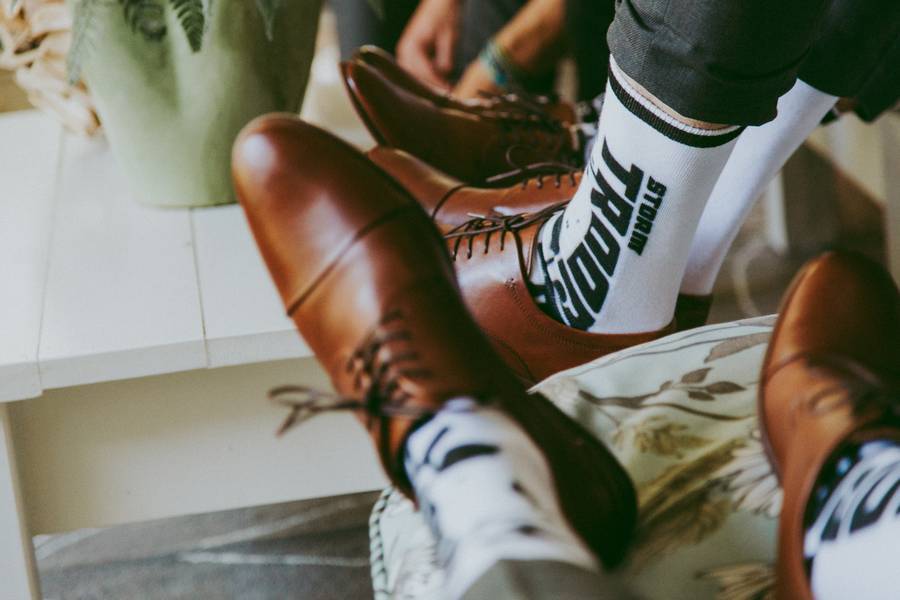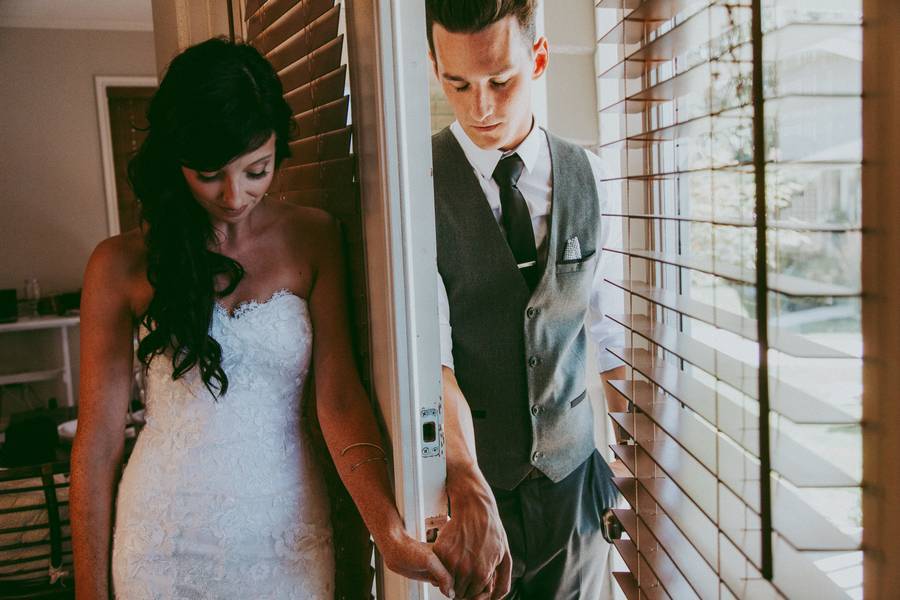 The Desserts
Elegant cakes are surely one of the couple's wedding priority. The knife used to cut the cake was the same knife used by her parents. Something vintage and traditional to keep the bohemian theme even in the luxurious cake.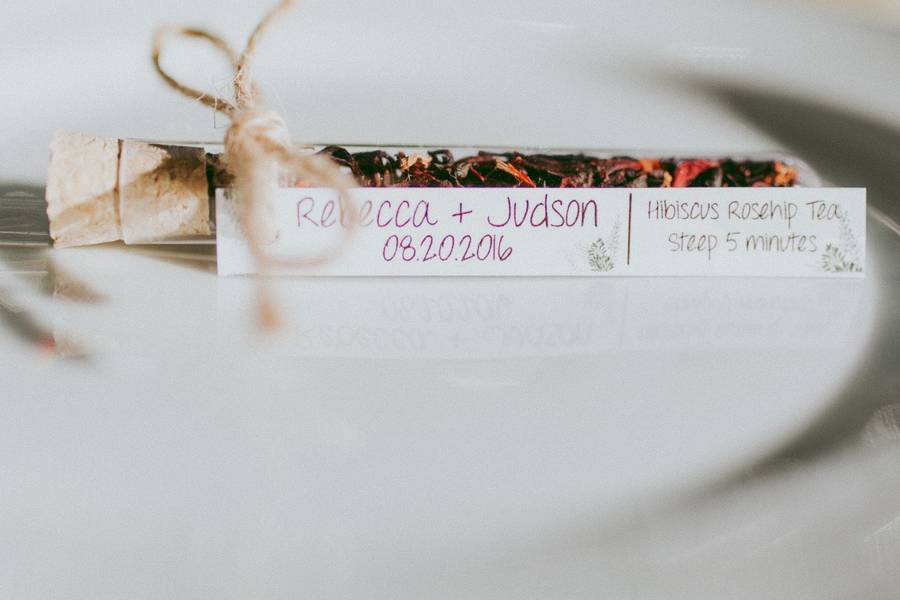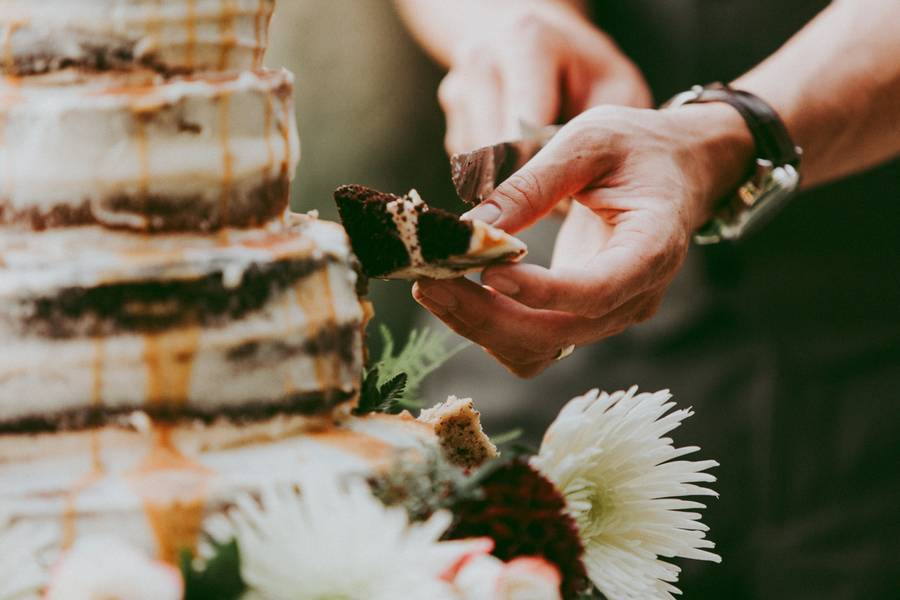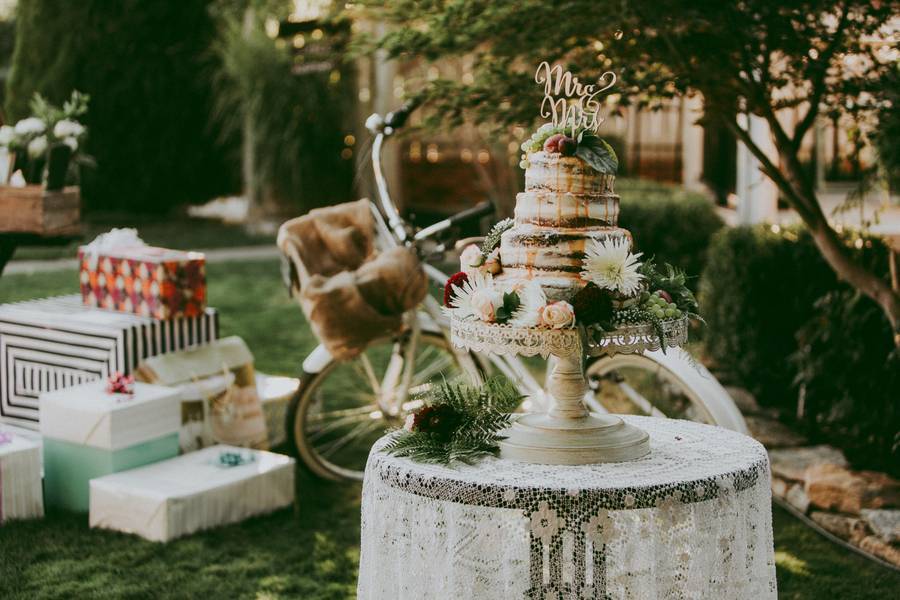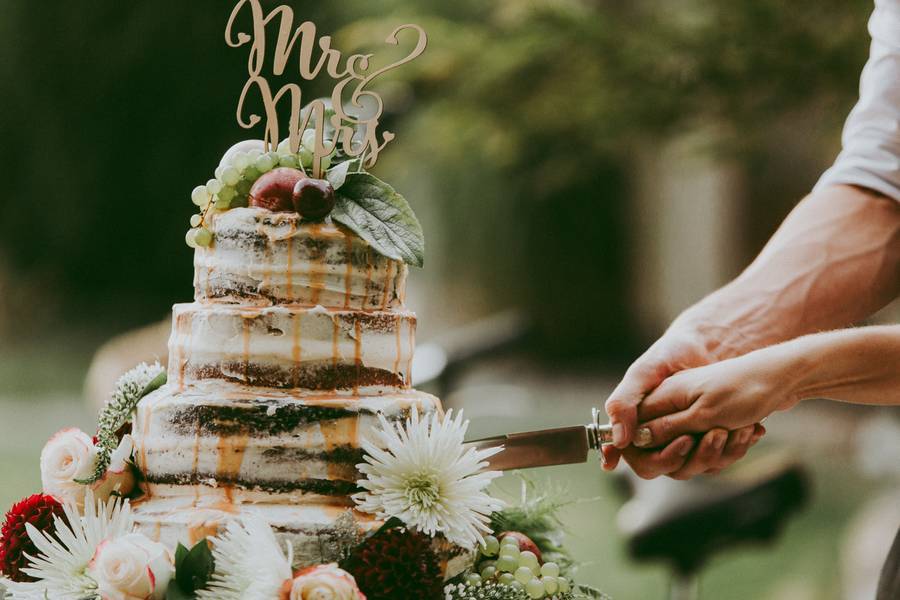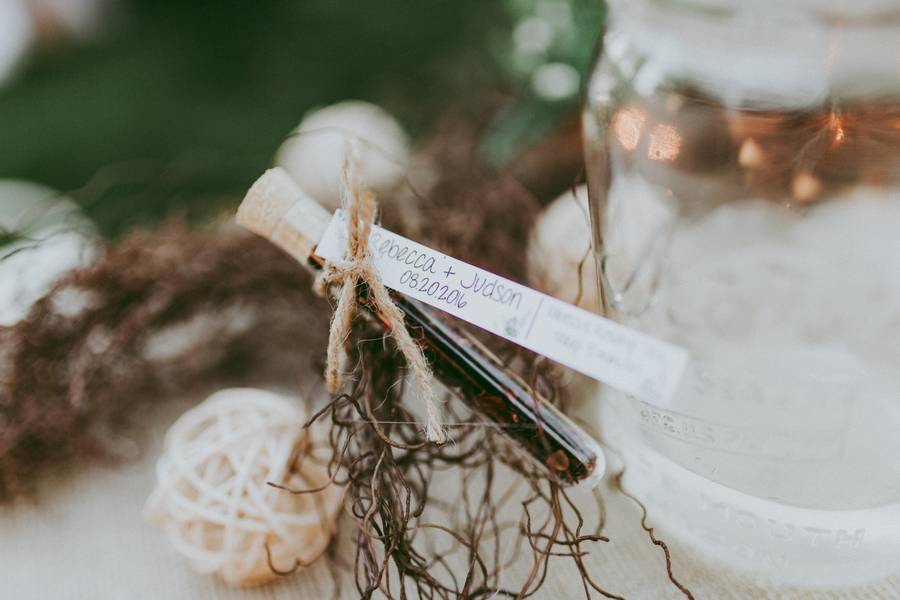 The Personalized Favors
This was a DIY wedding dream – all the flowers for bouquets were bought from the flower market in the morning and put together by the bridal party and moms pre ceremony. The flower arch was done by a family friend, as was the GORGEOUS banana brownie cake (with caramel drizzle topping!) We honestly can't remember a better executed DIY Wedding, and had an amazing time capturing everything!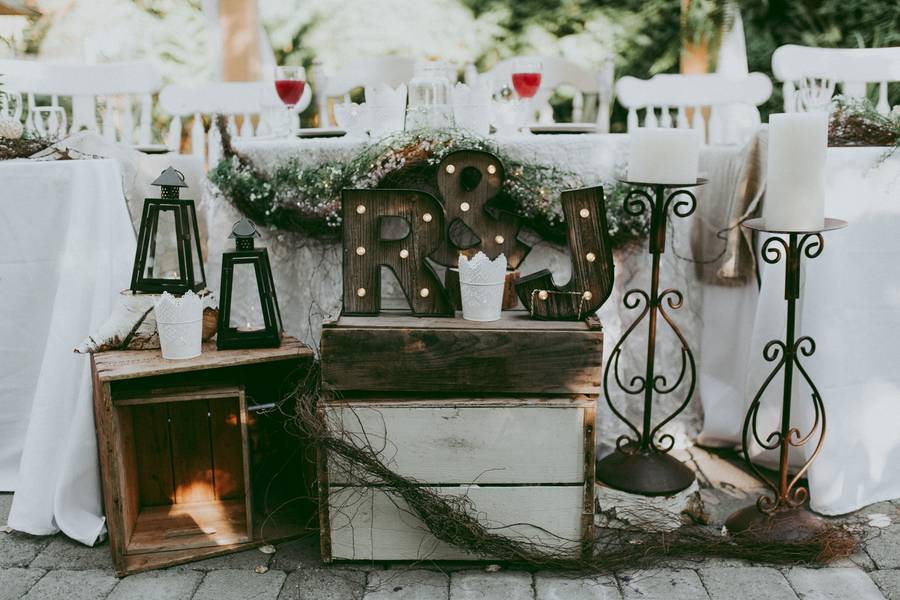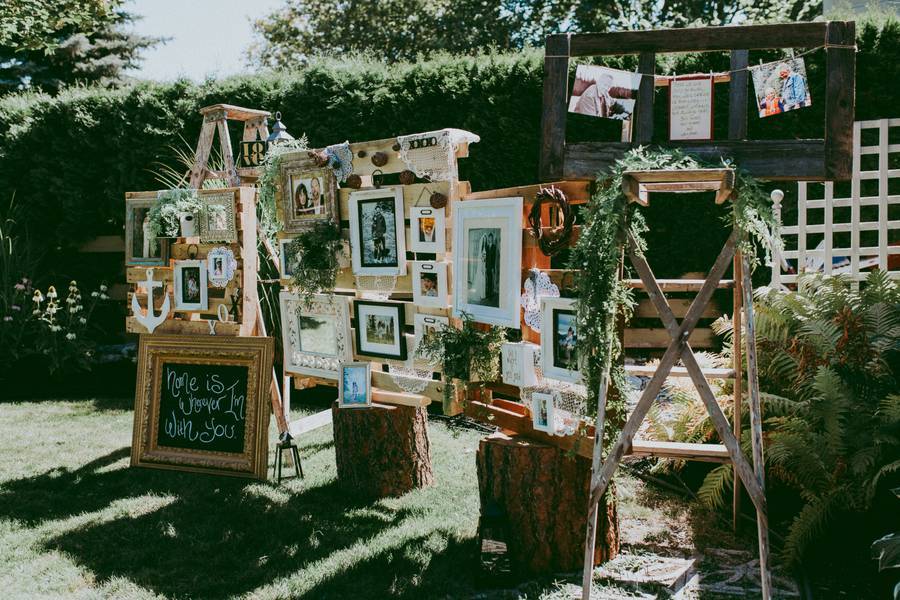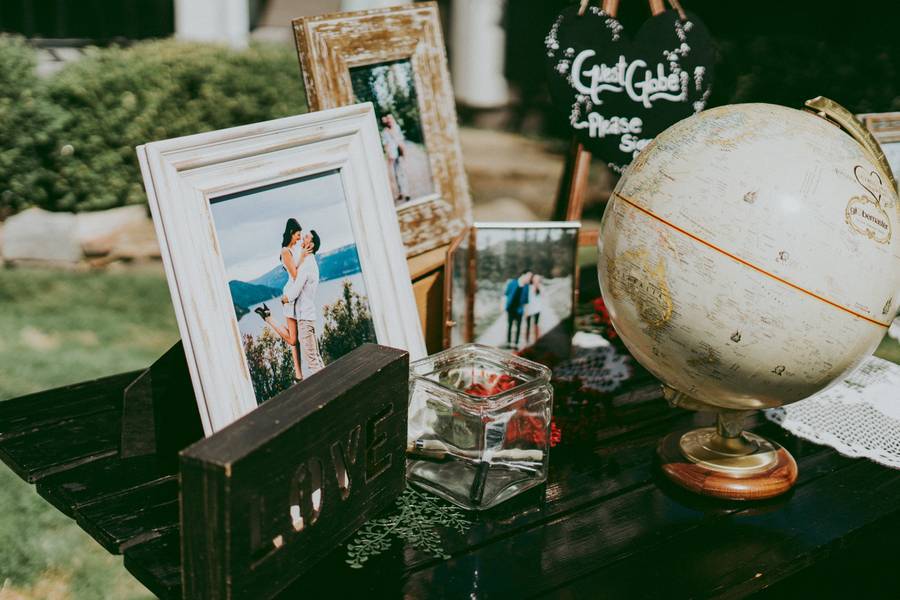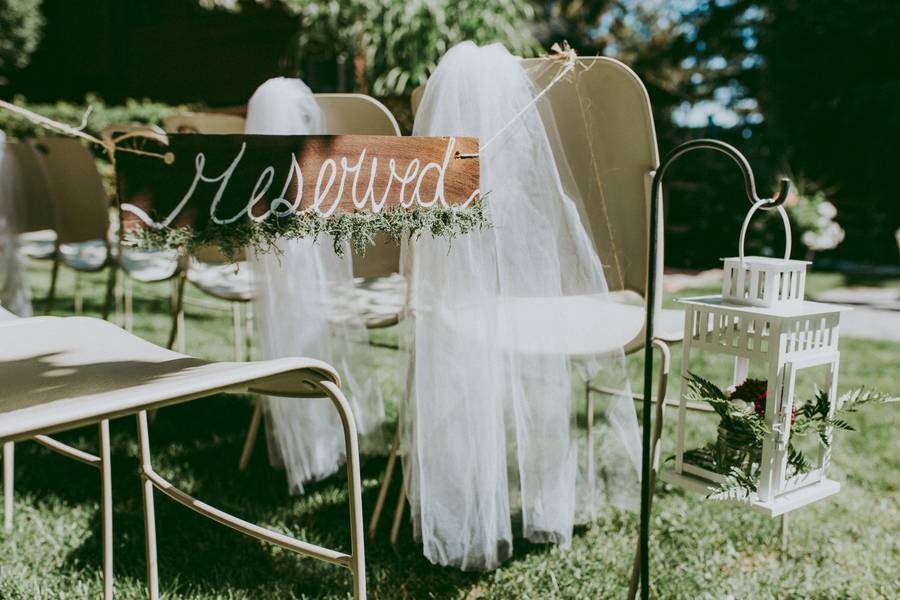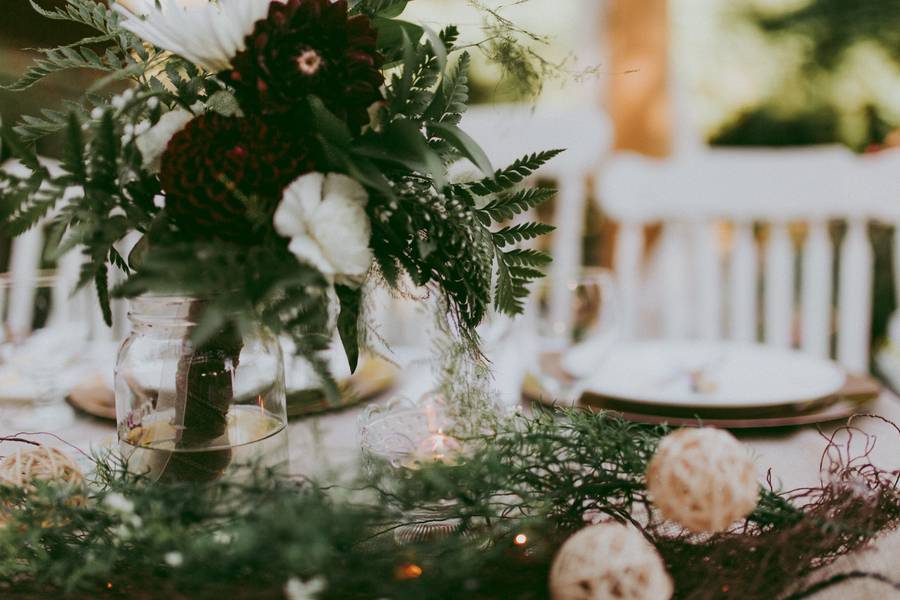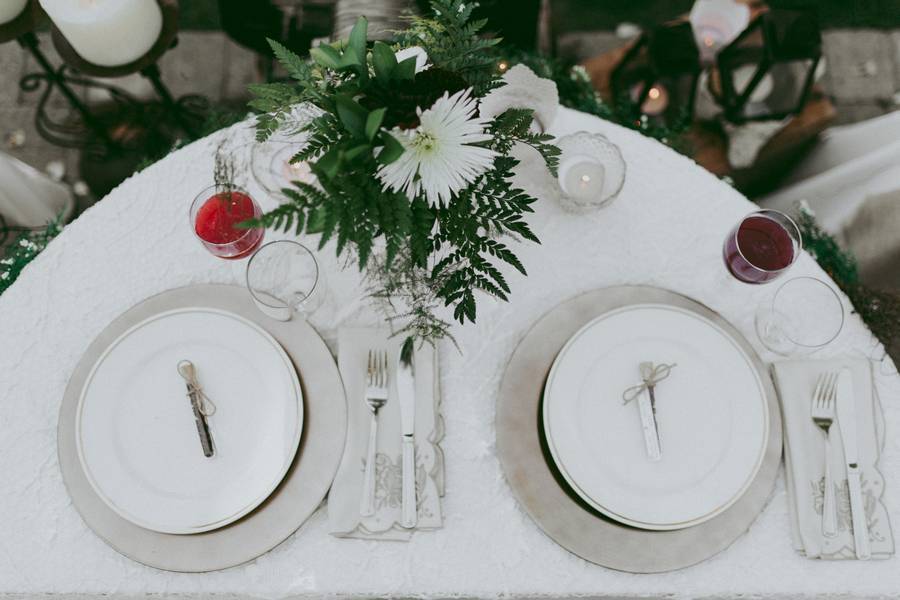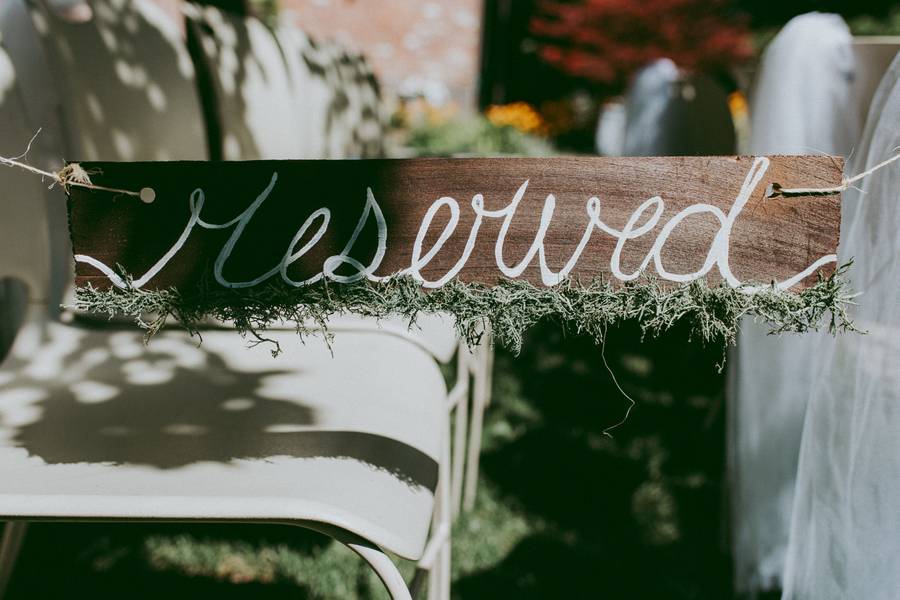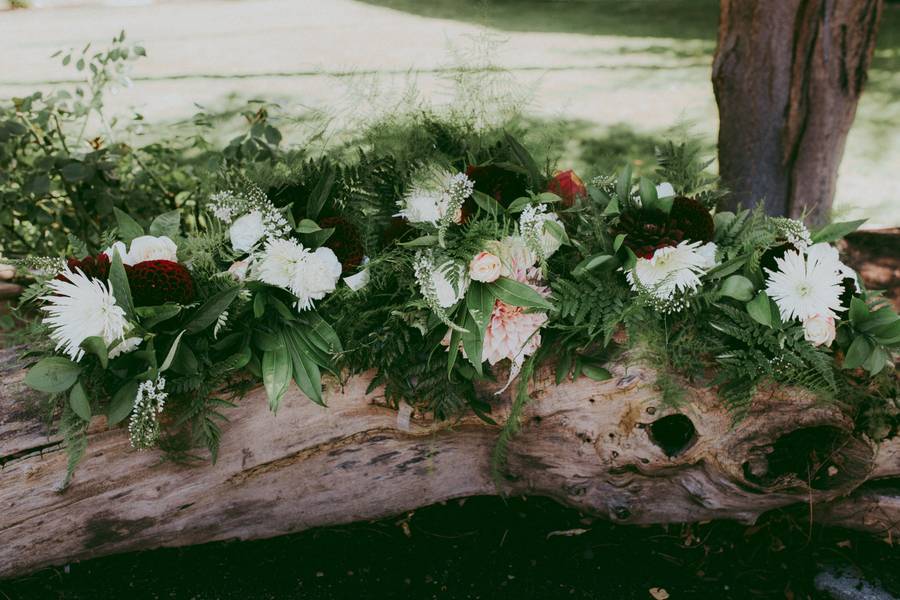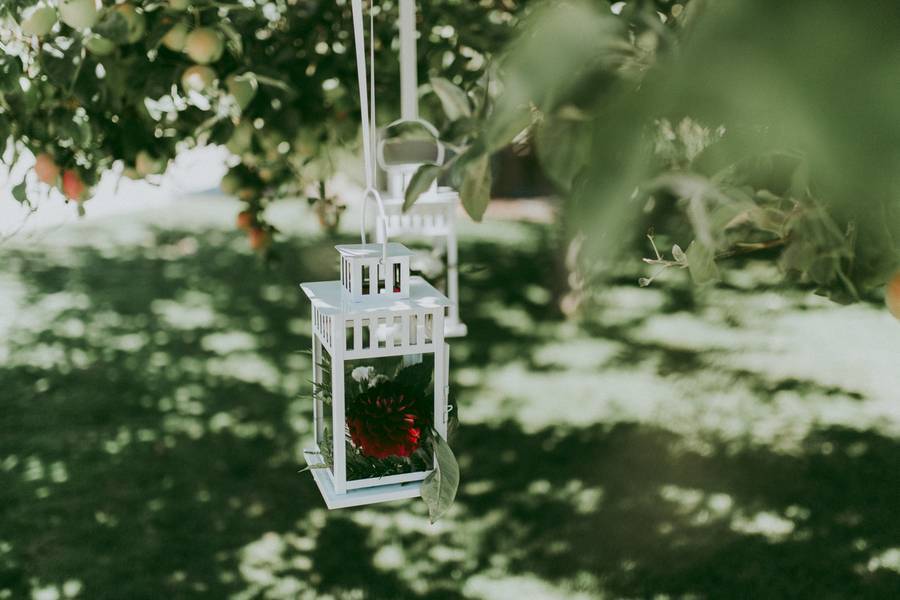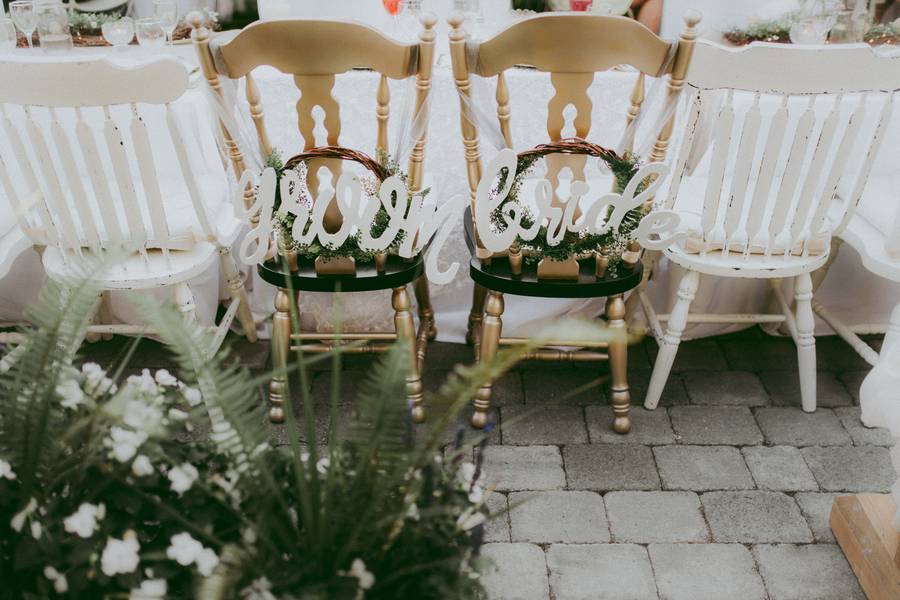 Extra Special Details
This wedding was DIY. The wedding cake, floral decor, centerpieces, and even the bridesmaids skirts were all DIY. We are in the heart of the beautiful Okanagan where we had the opportunity to really capitalize on the beauty of our area. The theme of the wedding became whatever fit with the backyard! A whole ton of greenery and gorgeous flowers from local vendors are what tied it all together.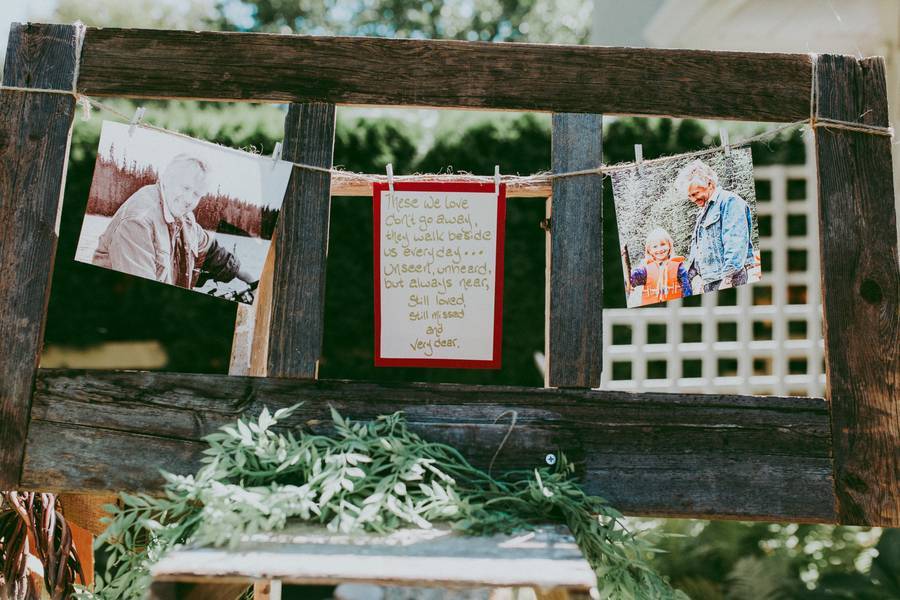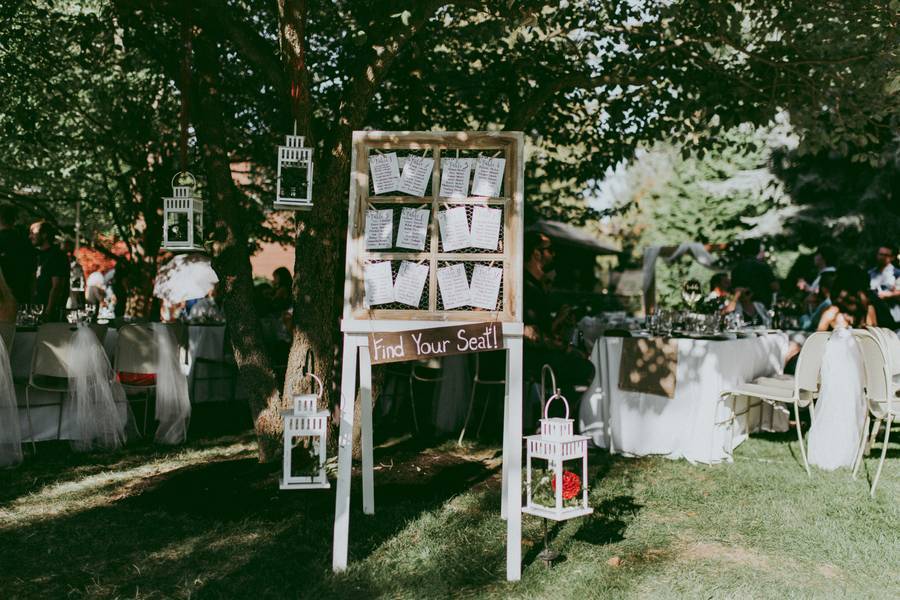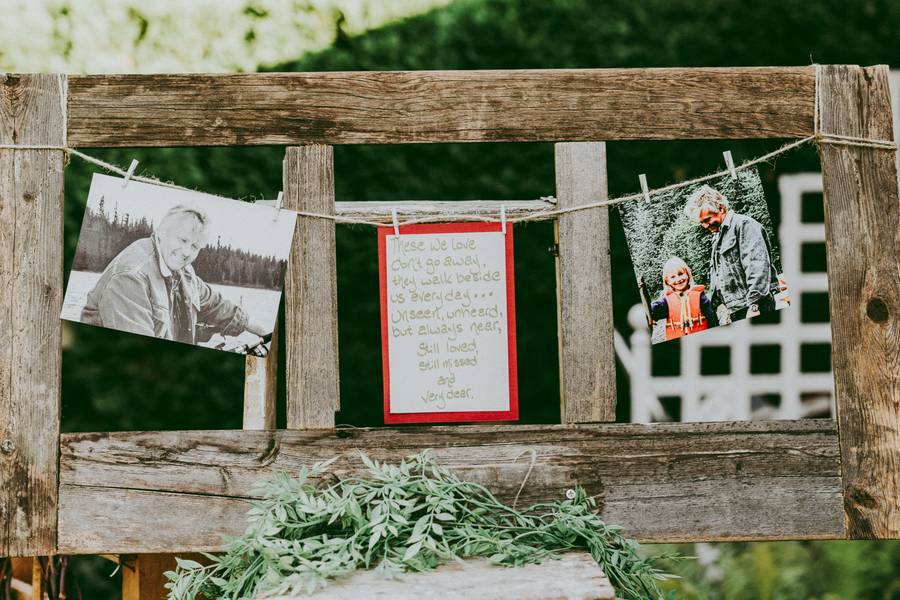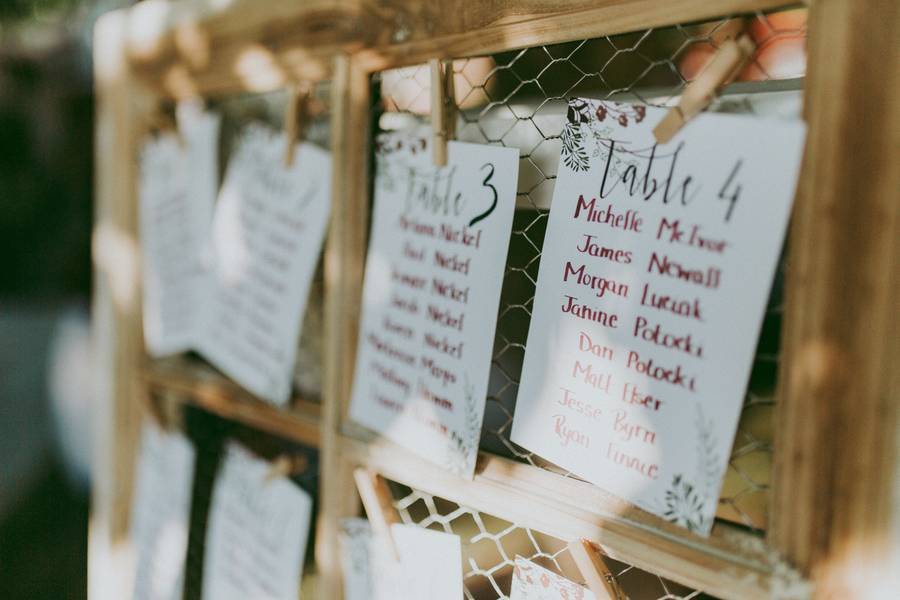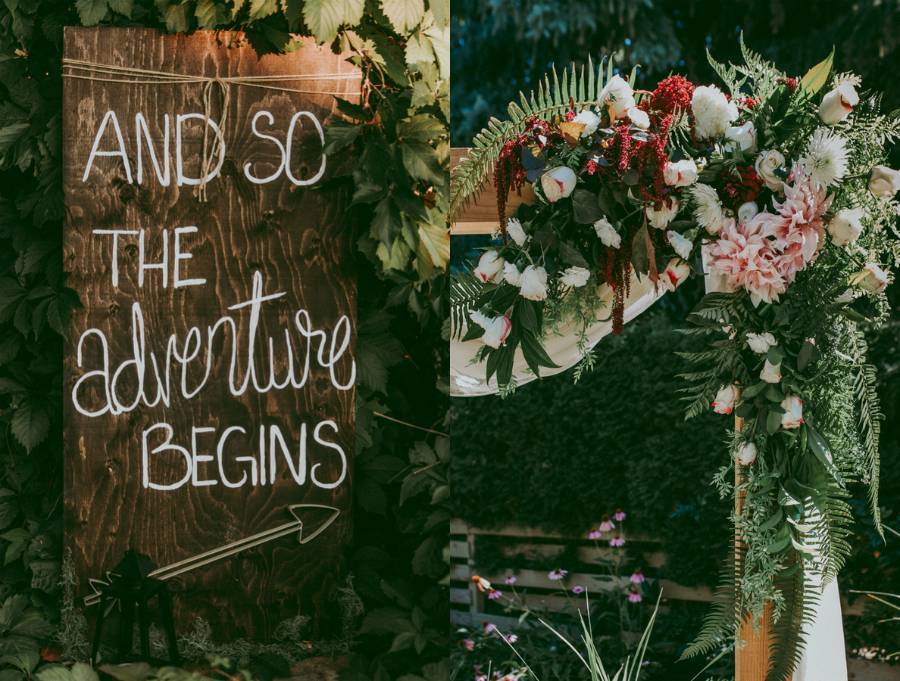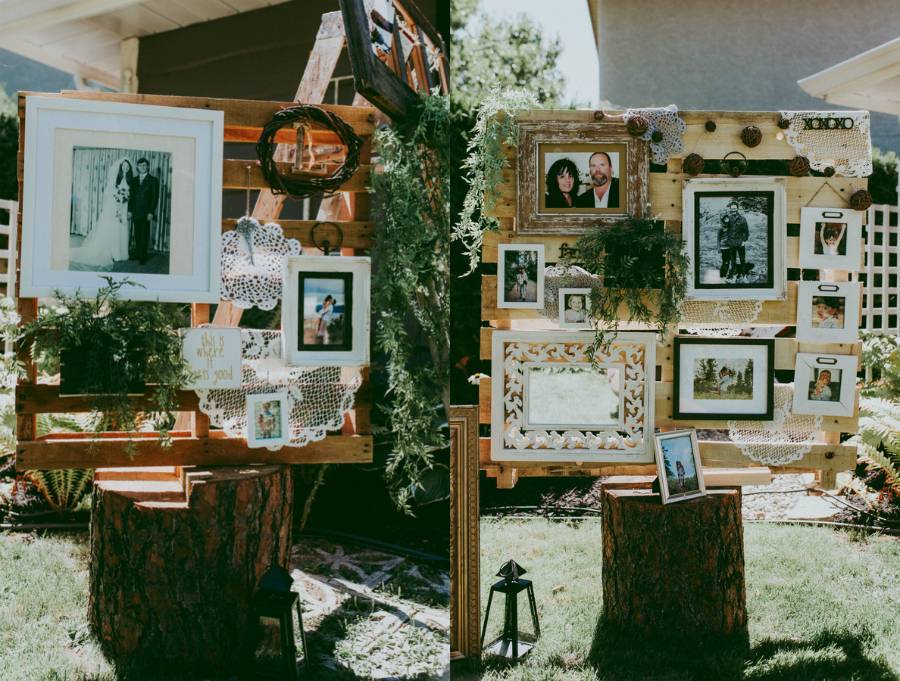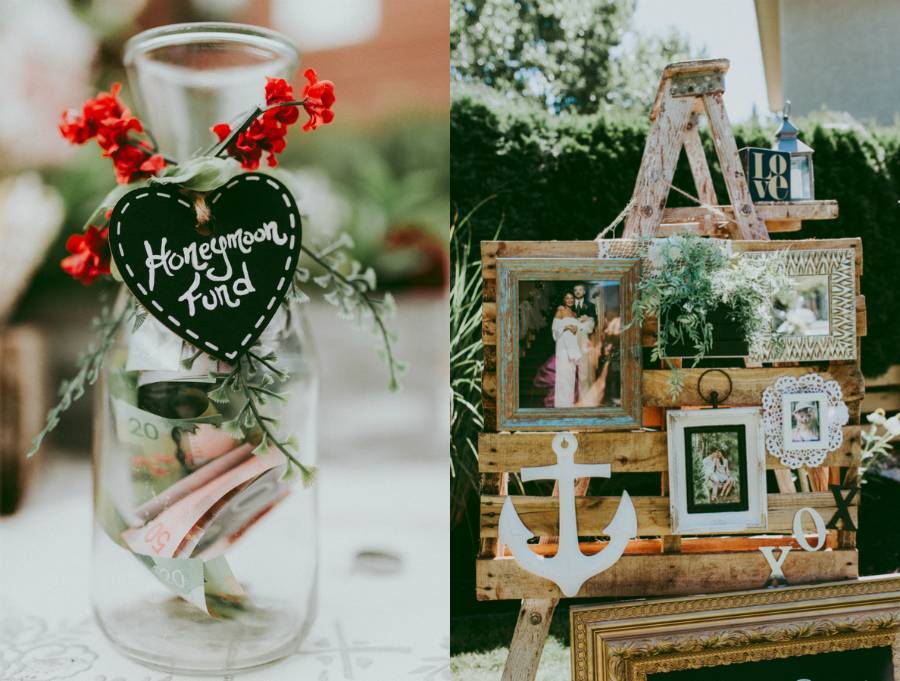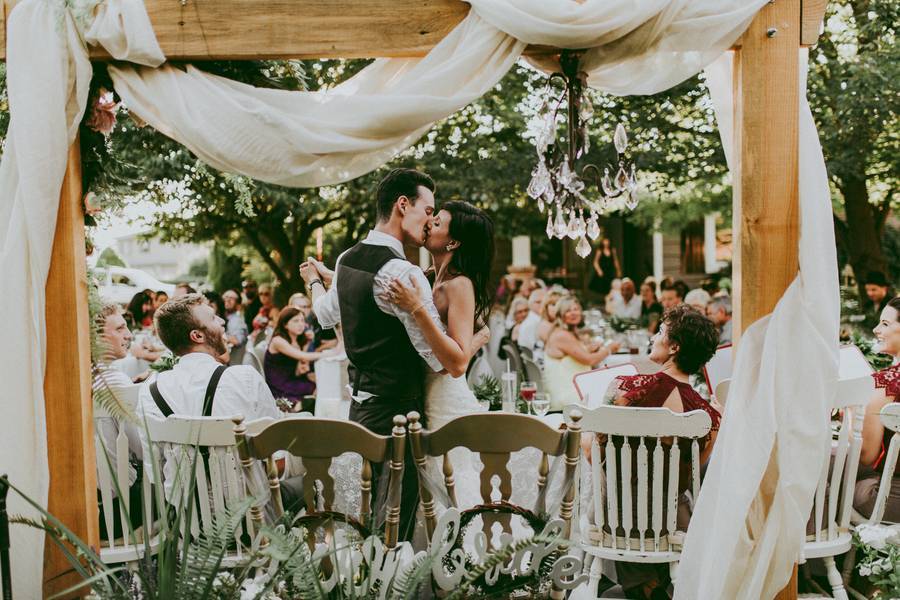 Heed this Advice
If you're a DIY bride, that's awesome! Just don't forget how long a project will take you when you need to multiply it by how many guests you have! Don't be afraid to ask for help and definitely plan ahead. The last thing you want is to find yourself at the day before the event with a ton of projects to tie up and no time for some relaxing! ~Rebecca Luciak/Bride
Money Matters
$5,000 – $10,000
Vendor
Photographer:  Tailored Fit Photography