Beautiful, angelic, and breathtaking! At first glance, you might think this is a wedding in heaven. But no siree! This is in Heaven on Earth, Texas. This wedding is truly a fairytale wedding. The wedding colors consisted of blush and accents of silver crystal and soft tones of pink. The magic of the night was truly in all the details. It was a spledid event perfectly described by it's consistent flavor and cohesive entirety. Well as they say, pictures speak a thousand words, so why not let the exceptionally brilliant work of Jessi Marri Photography do the talking and witness this dream wedding truly be a heaven on earth!
We're All About the Details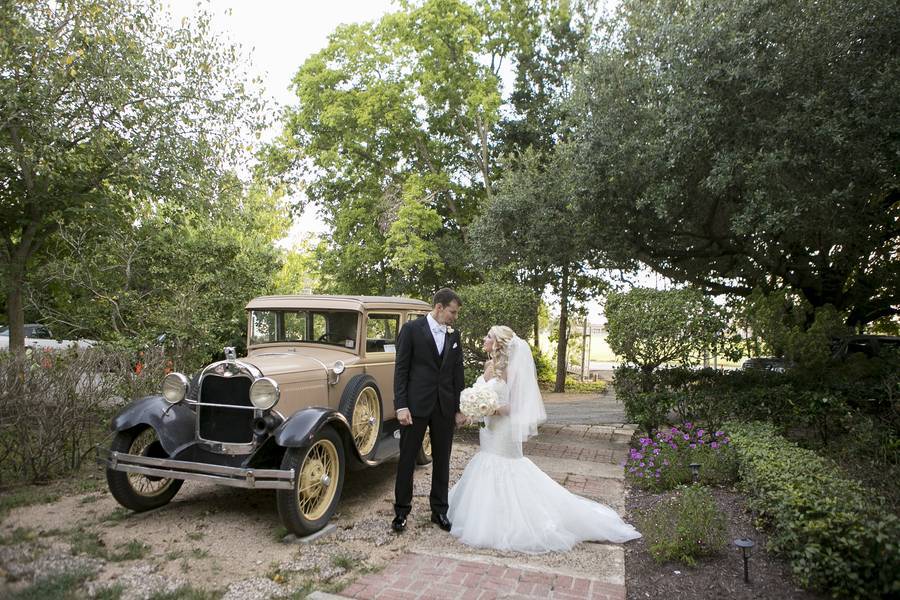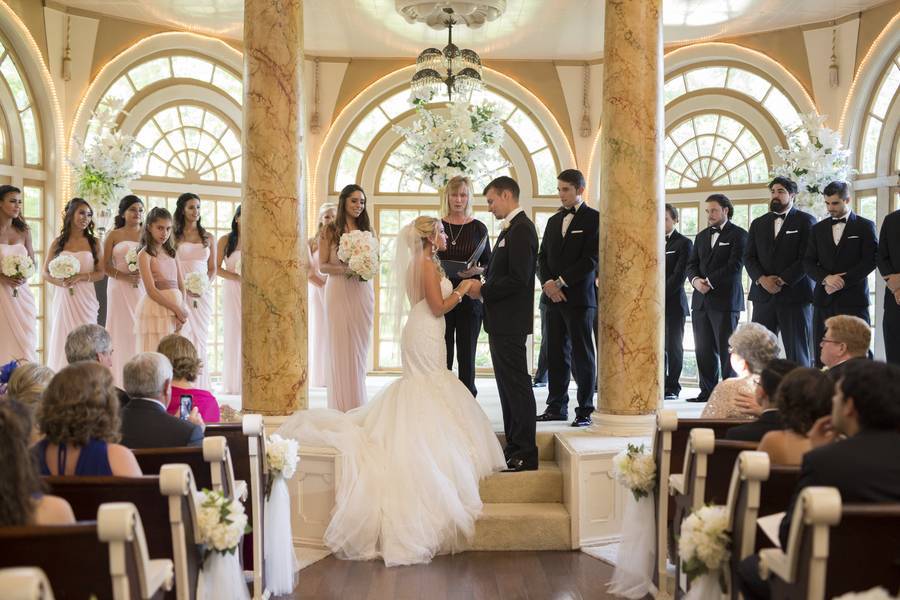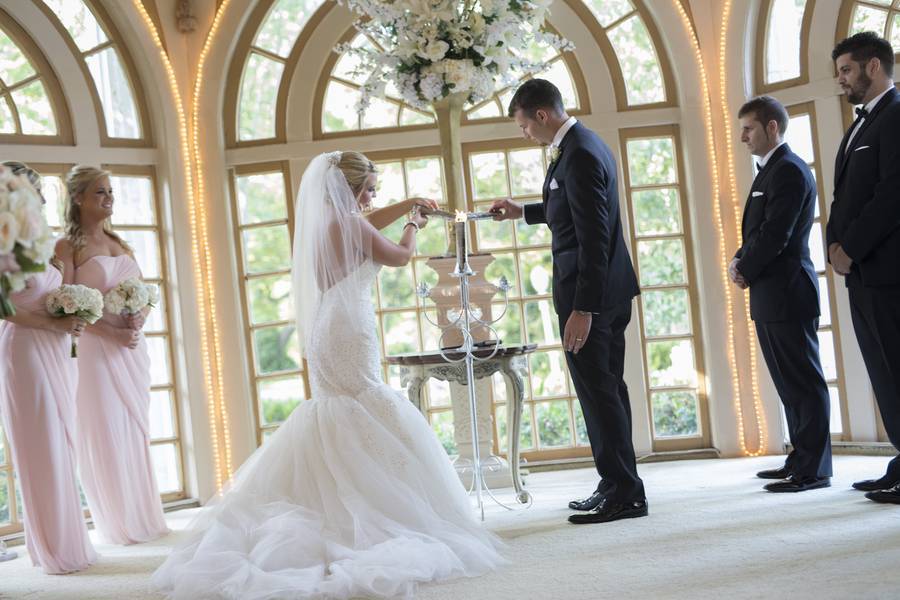 The Wardrobe
The magic of the night was truly in all the details. It was a black tie affair embodying Juan's family tradition. The groom's mother gave every female guest a traditional Spanish fan which were great for the overall style. The classic soft tones of pink and white is always a go to for a whimsical countryside wedding.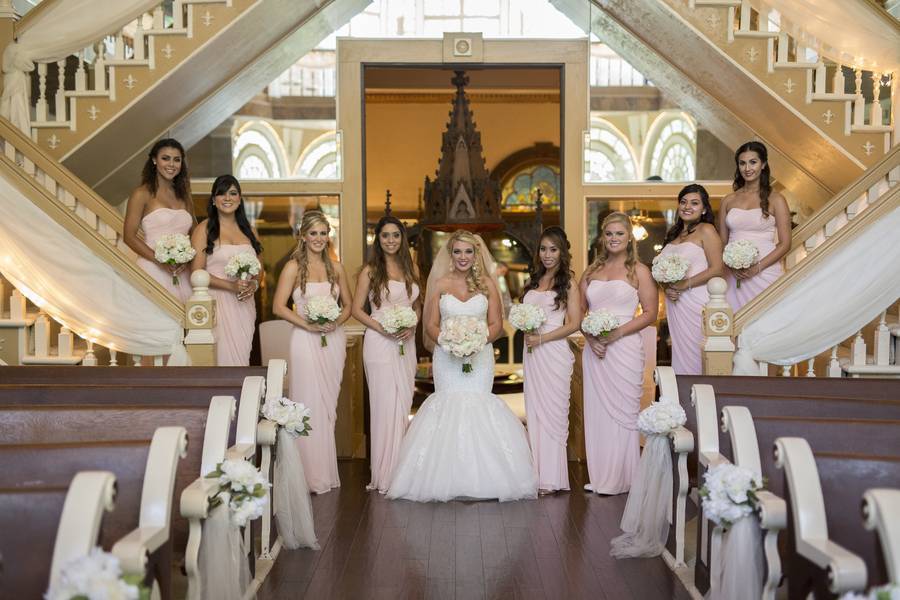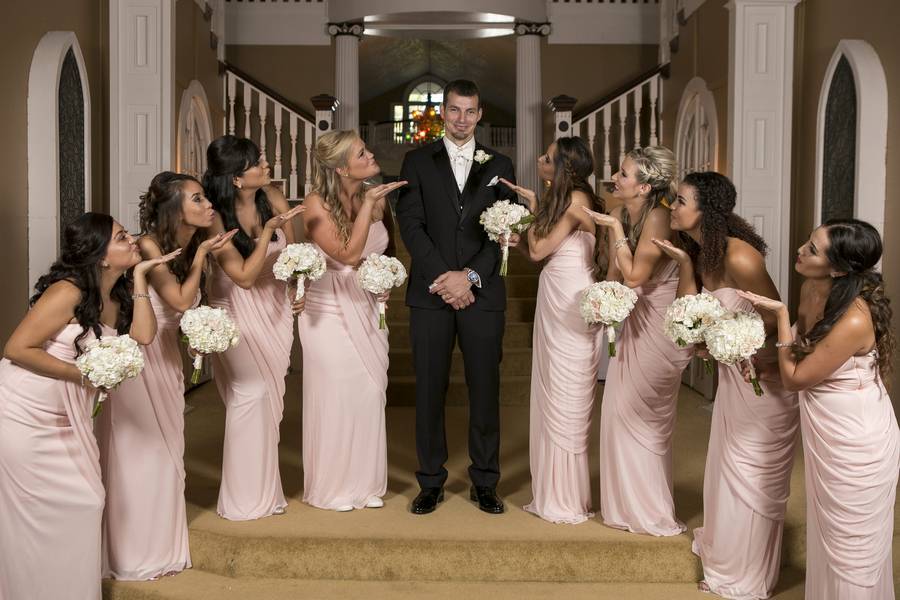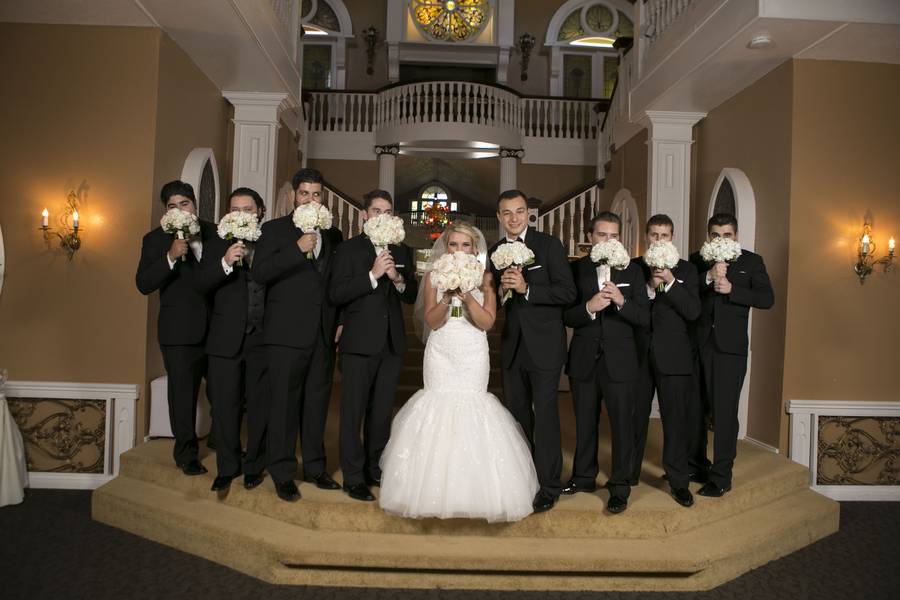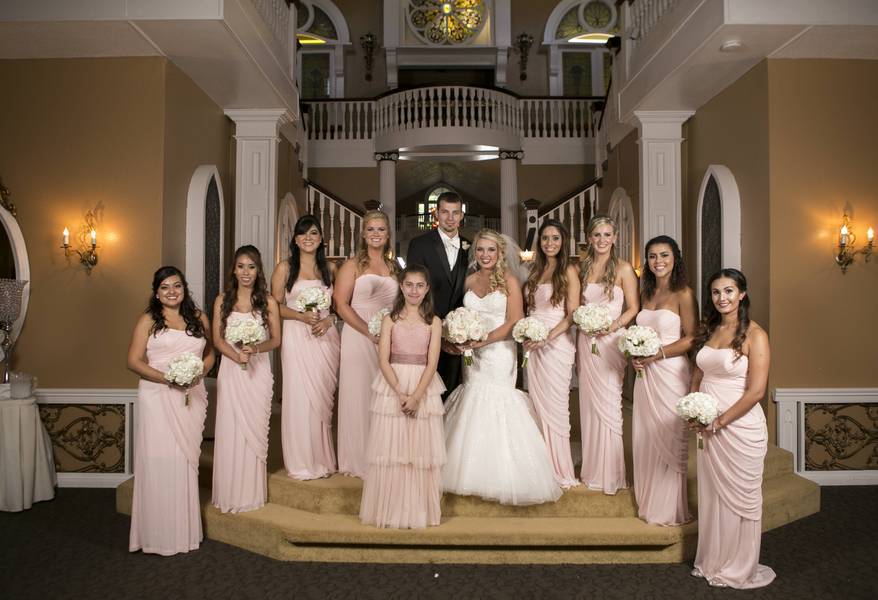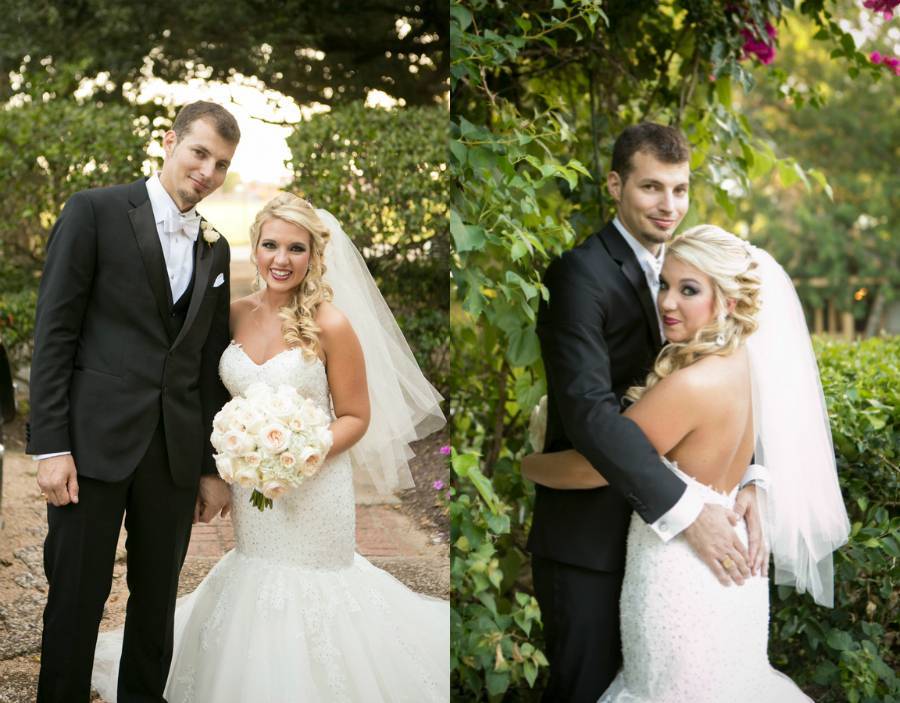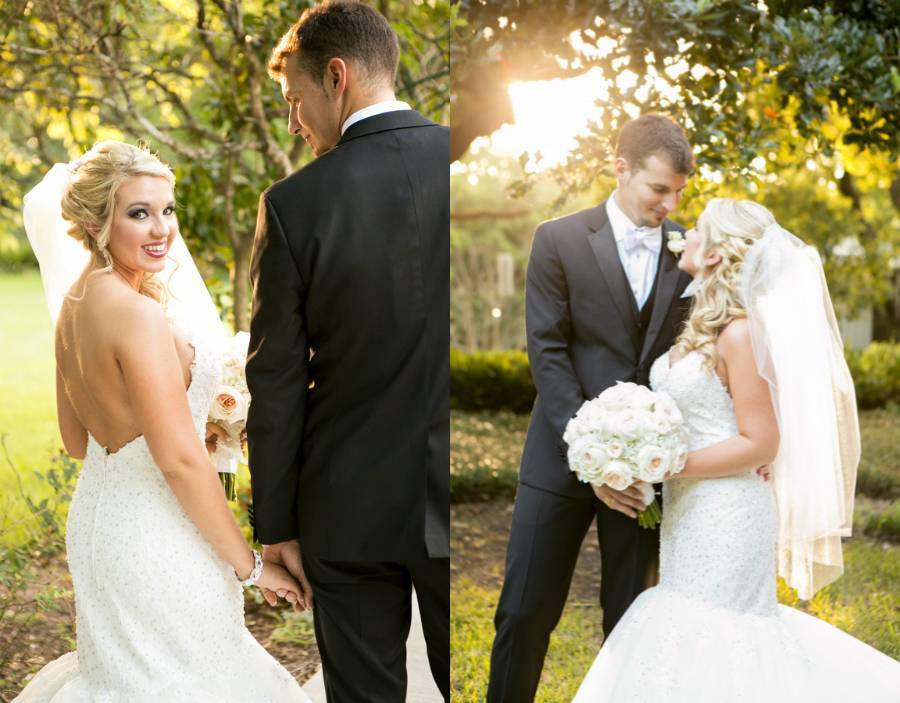 Pieces of Taylor's mom's wedding dress were wrapped around all bouquets which were detailed with lace and pearls. The brides mother also made her veil sewing on every crystal and pearl.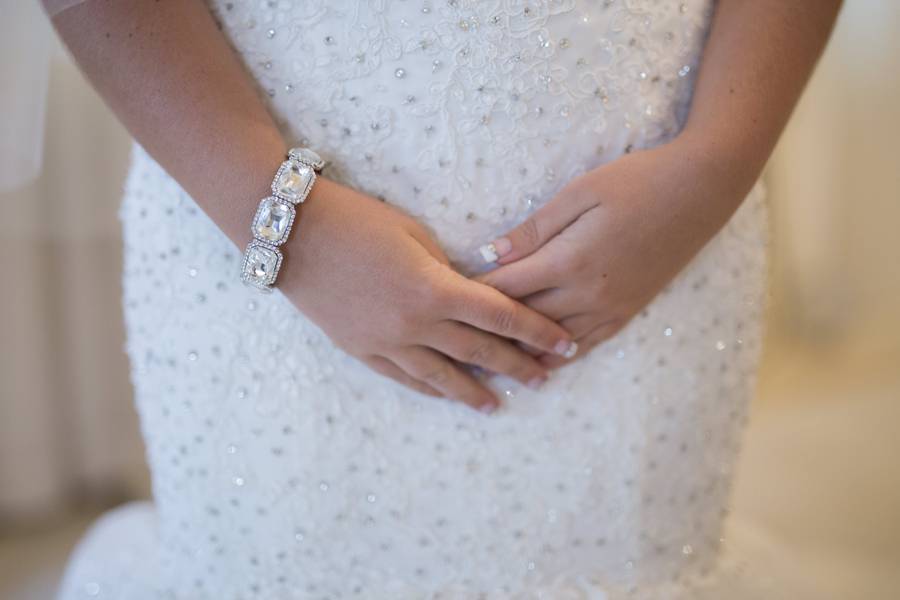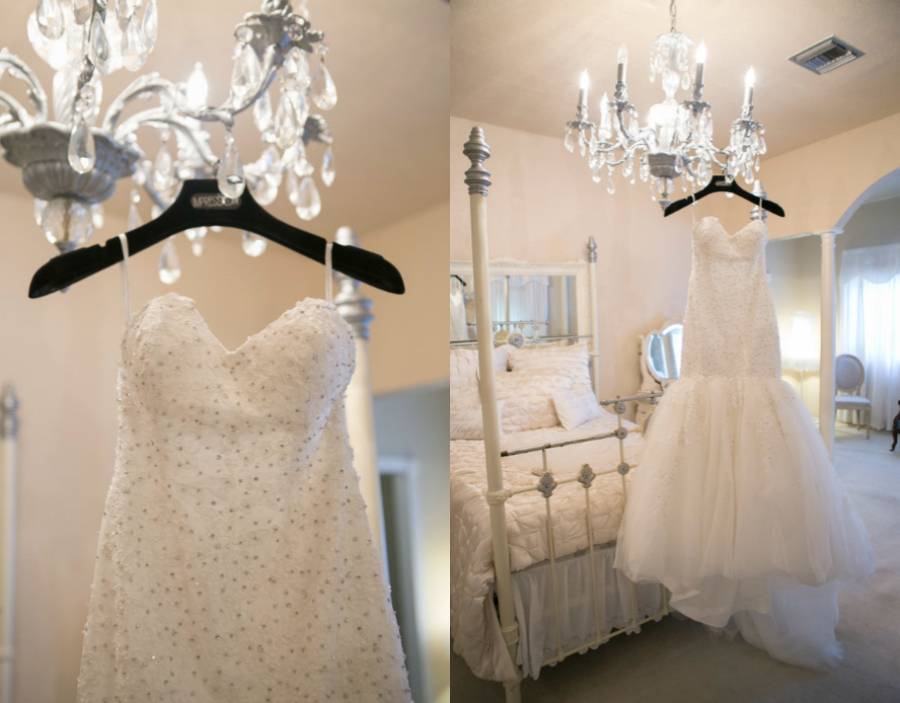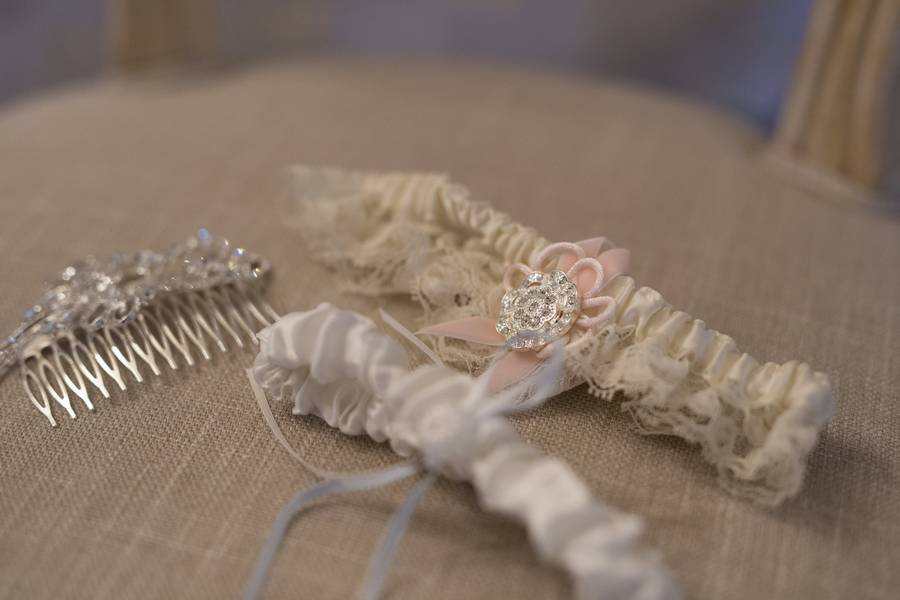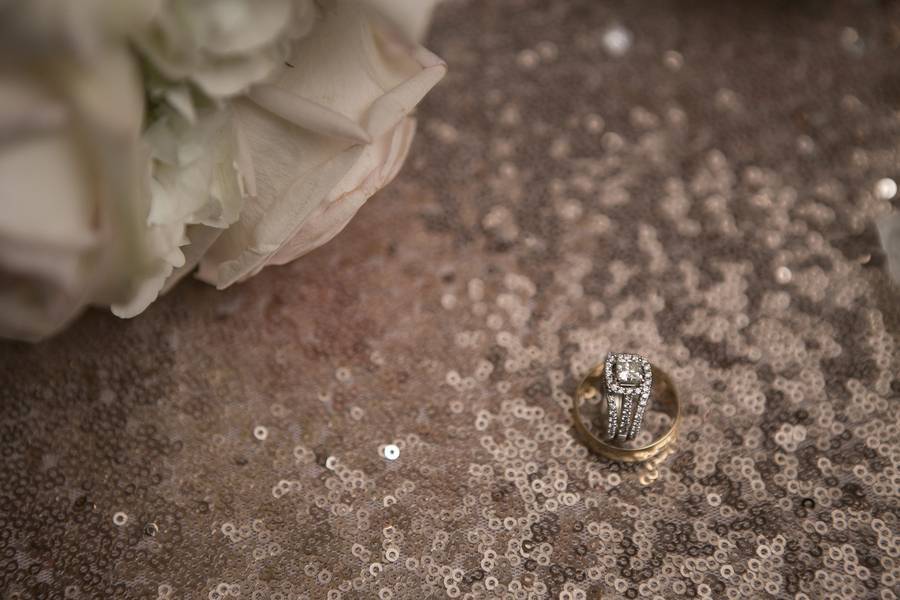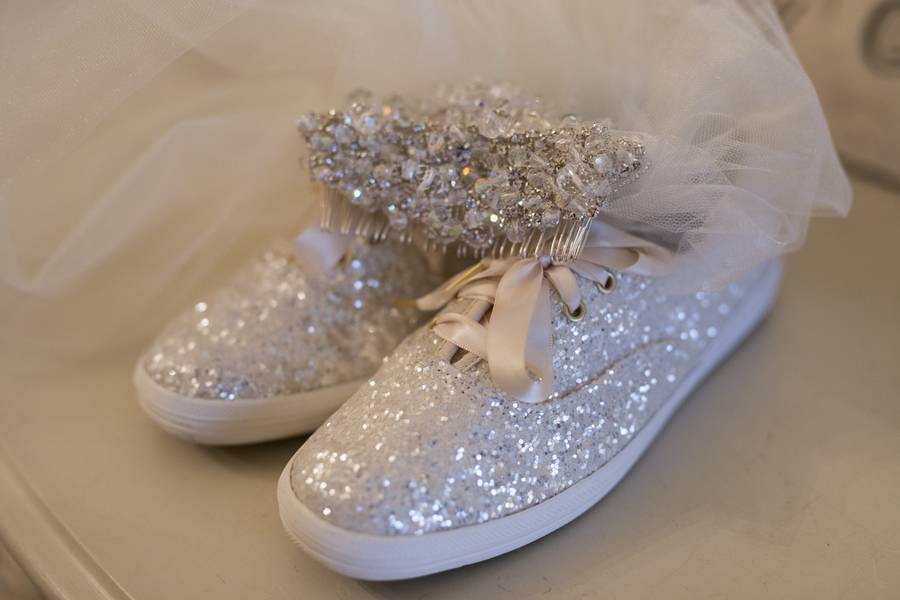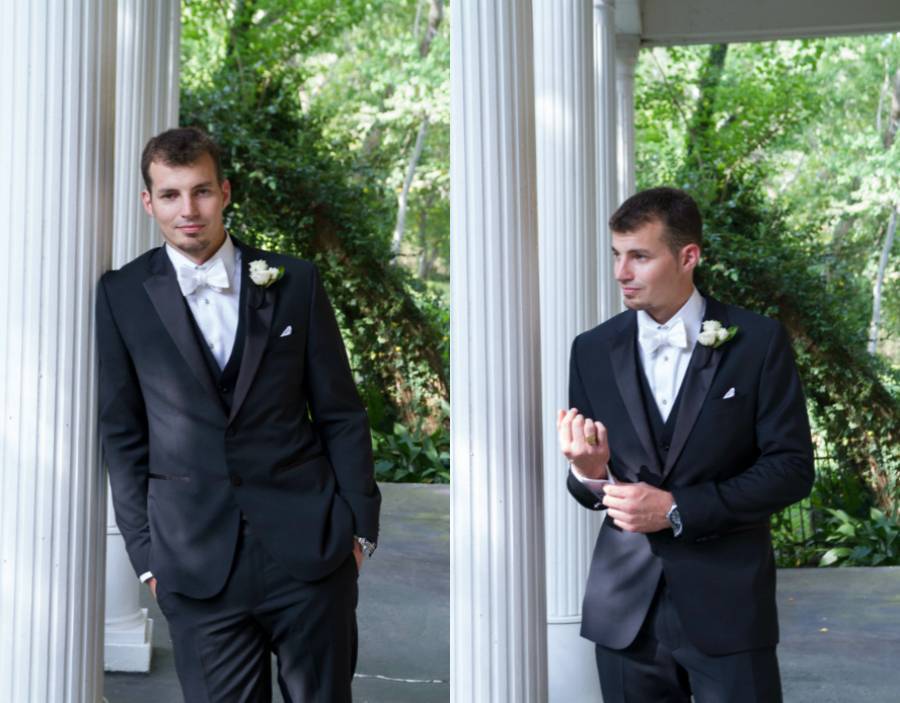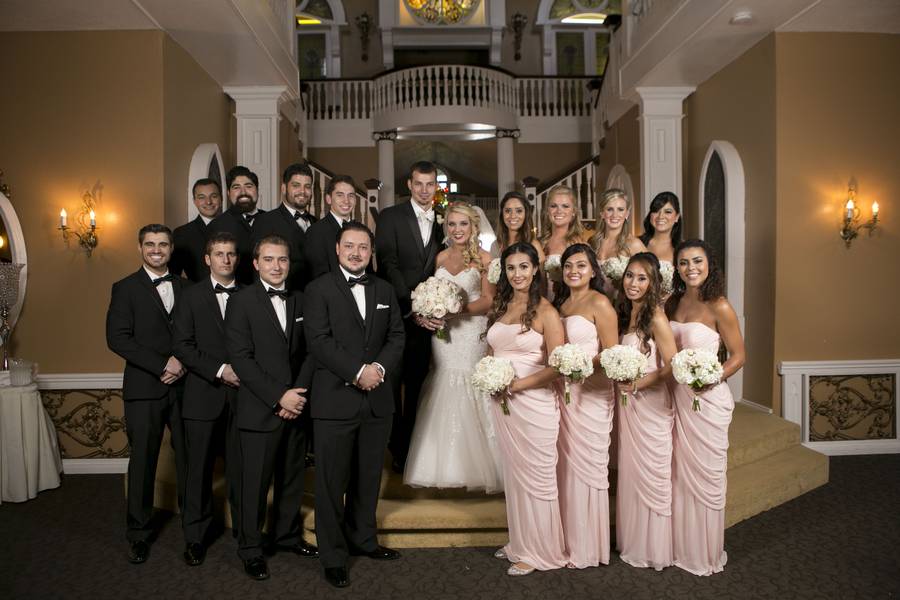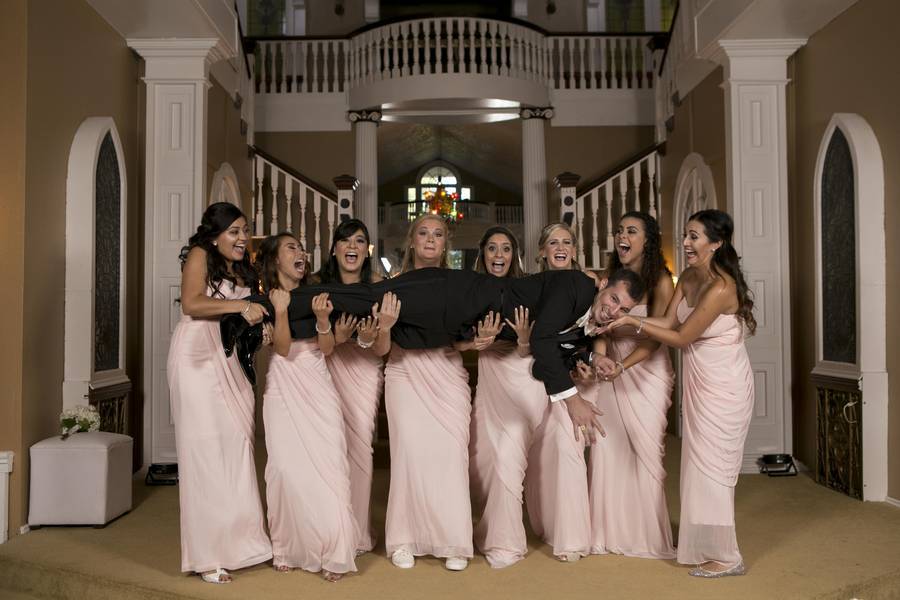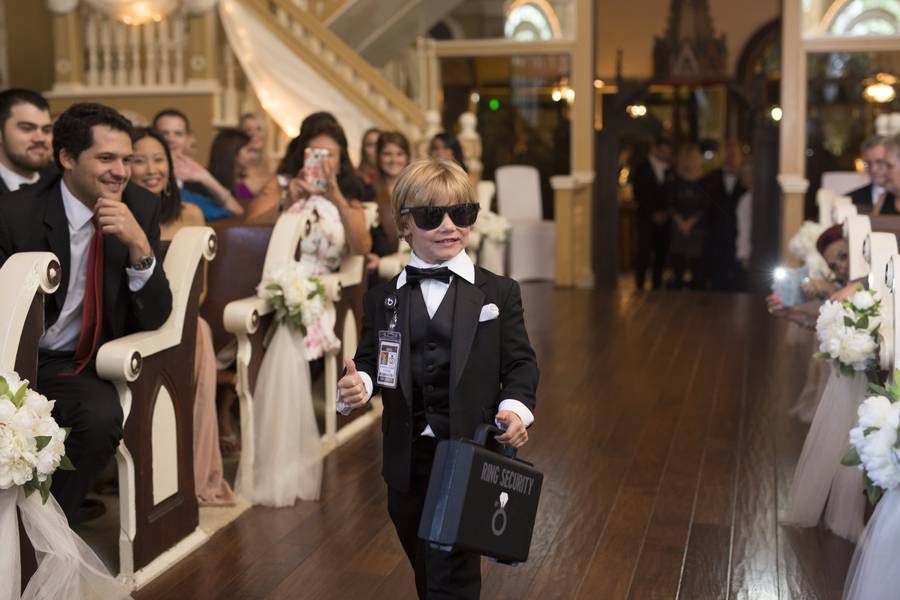 The Floral Arrangements
A beautiful posy of white roses matches the white bridal gown and the pink accents fit perfectly with the overall wedding theme. Classic yet elegant in a very special way!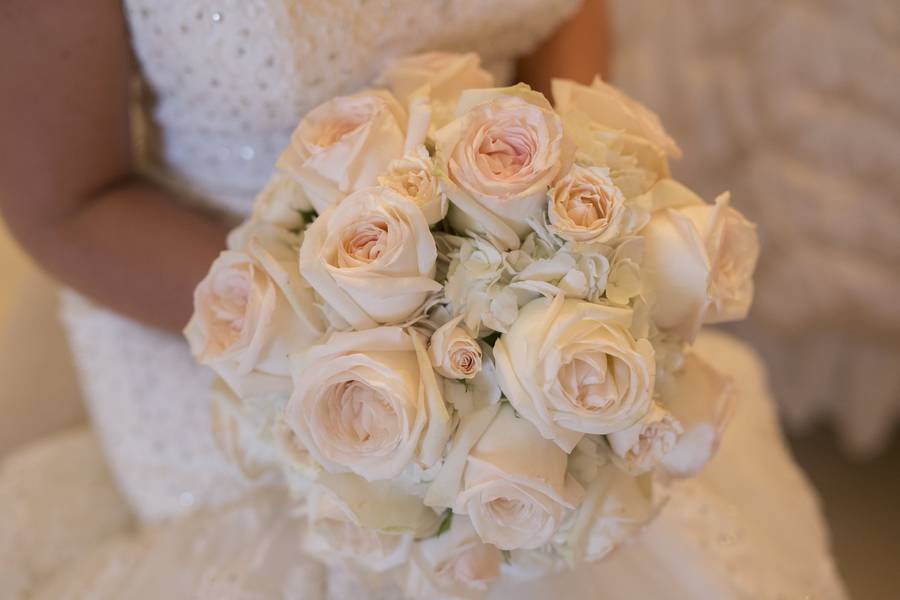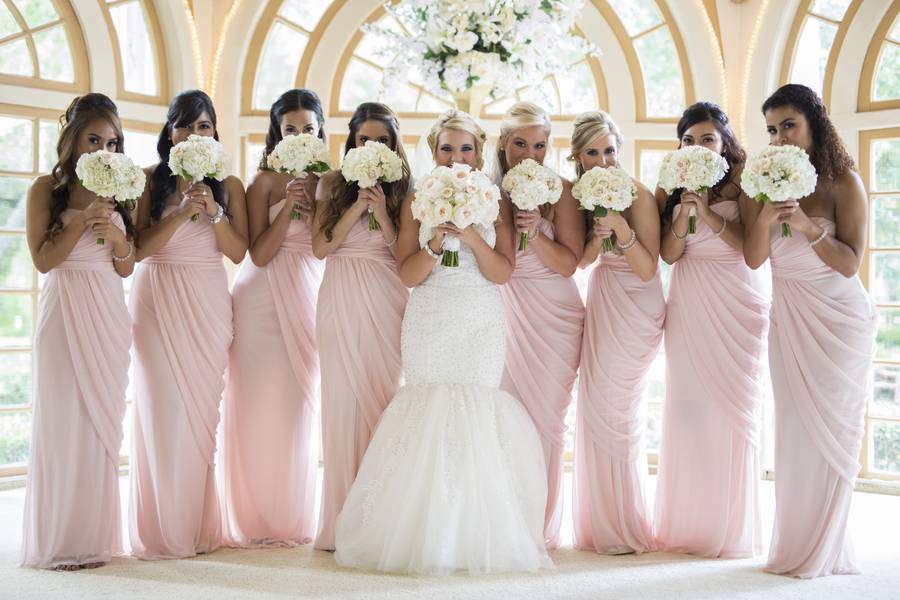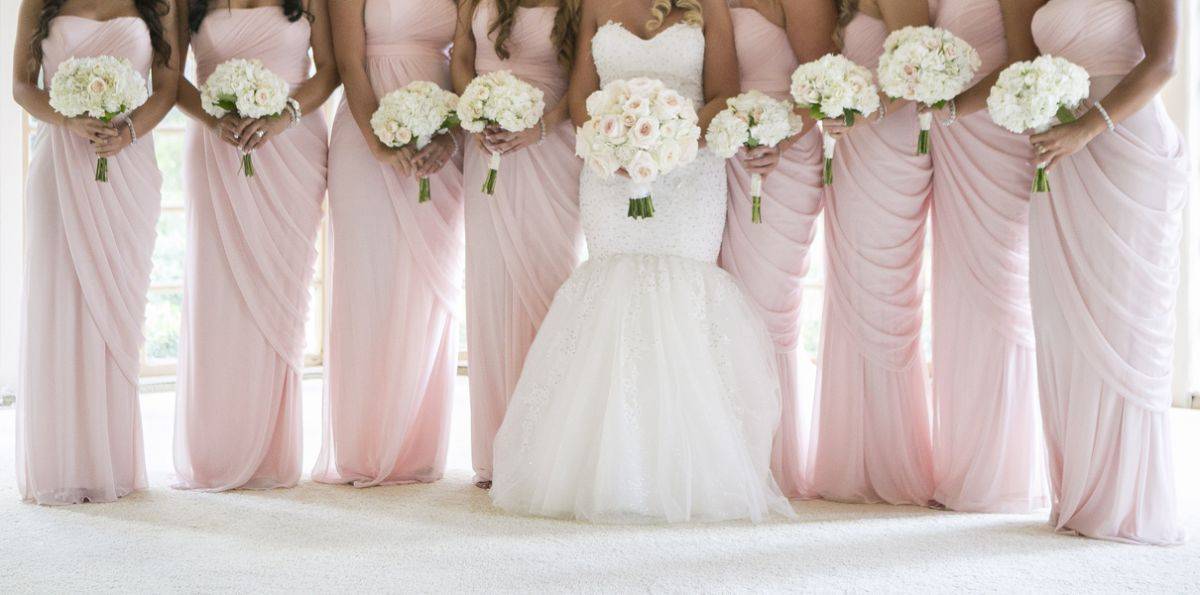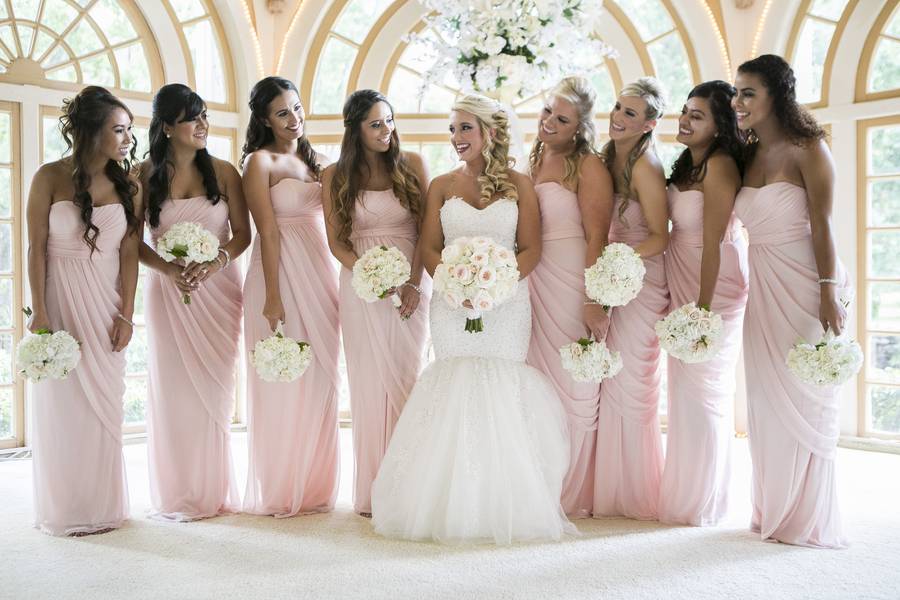 The Table Arrangements
This wedding was at the historic Heaven on Earth in Missouri City. Truly an incredible venue. The beautiful bouquets consisted of roses and hydrangeas. The center pieces on all the tables were all crystal and glowing with candles. You could really see the elegance through the sophisticated design while maintaining the traditional ballroom arrangement.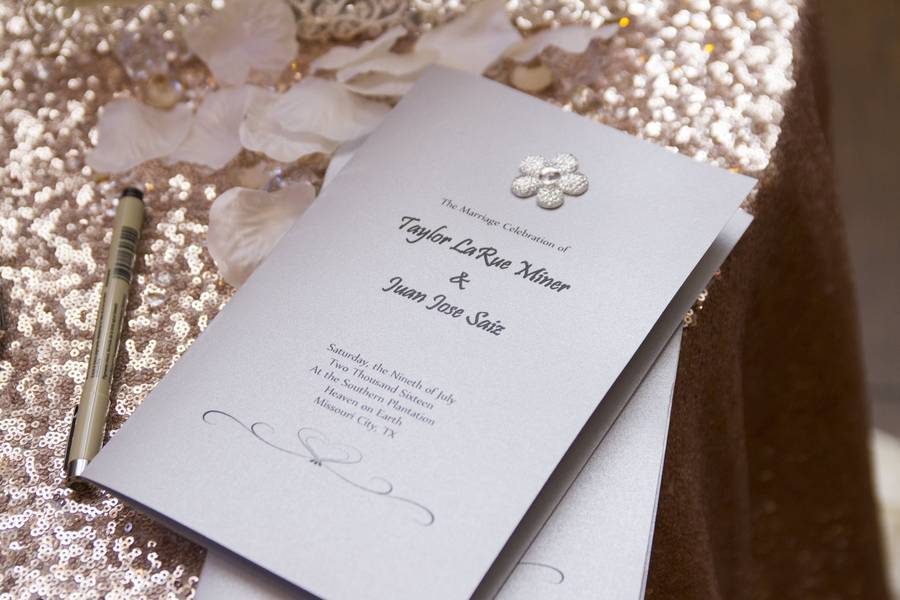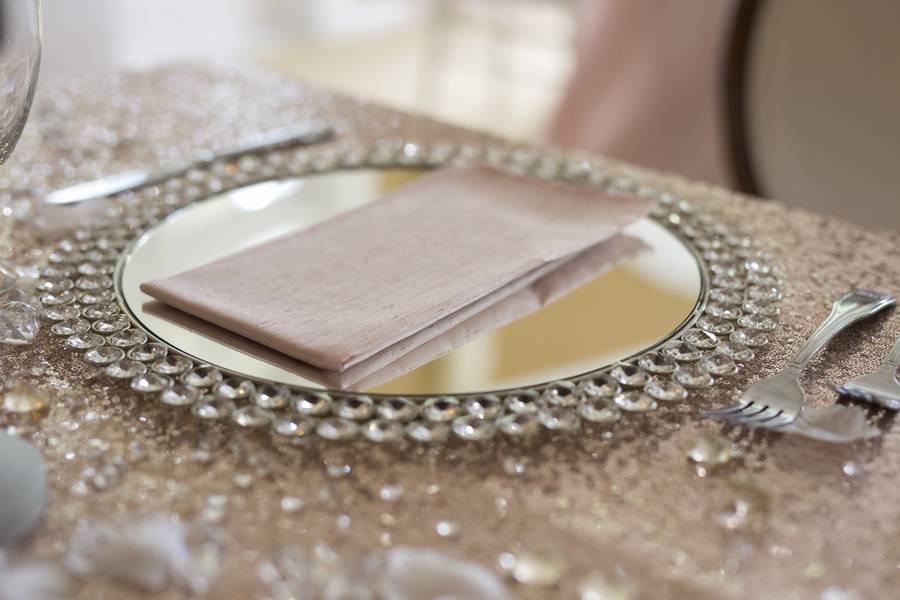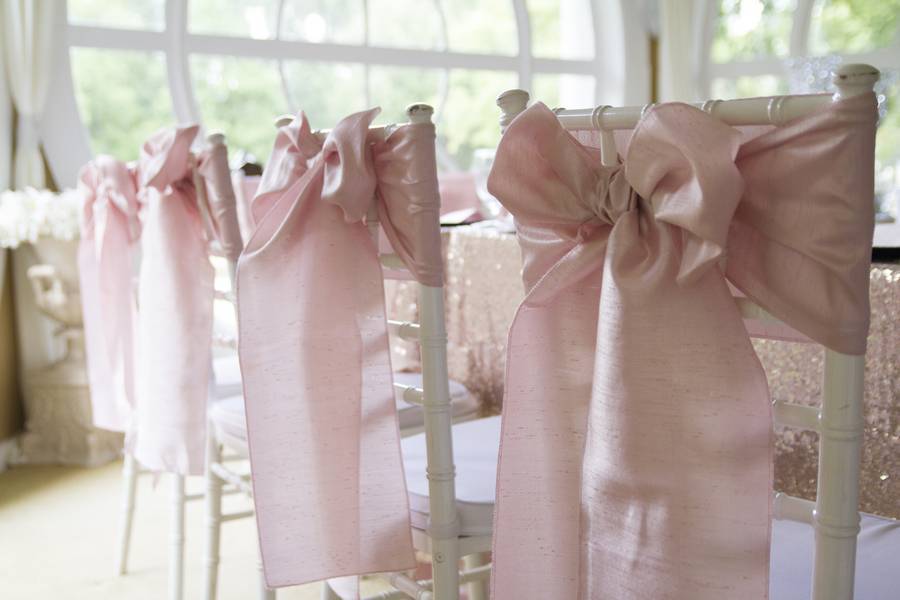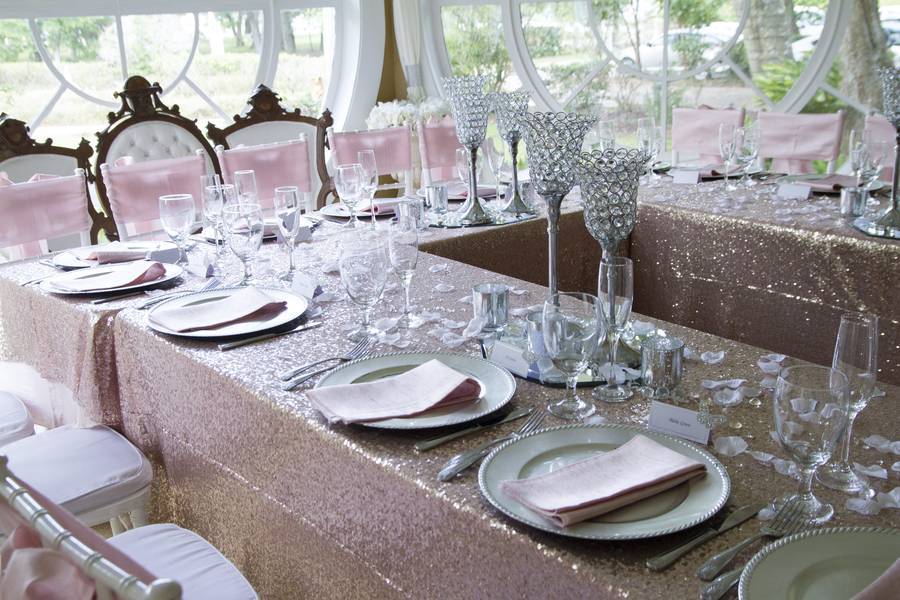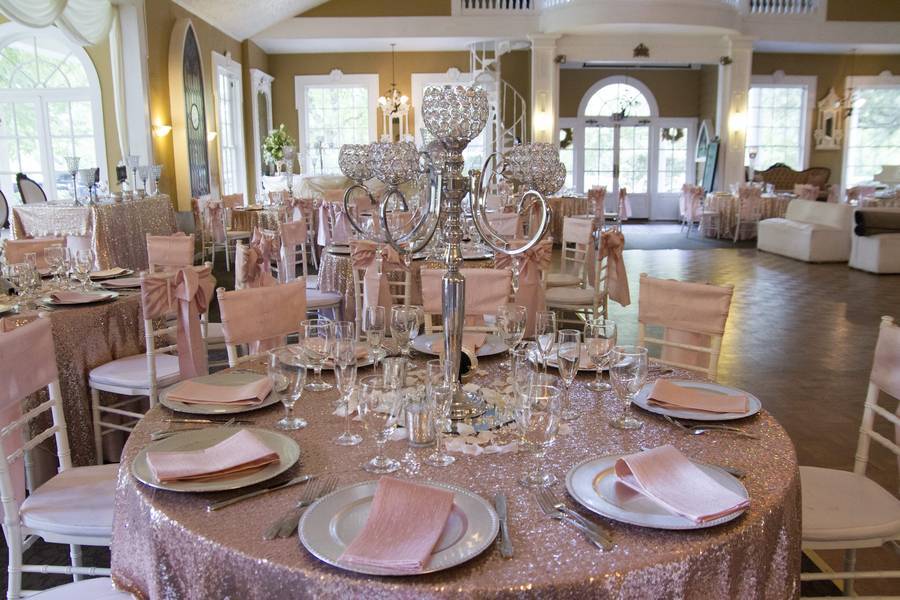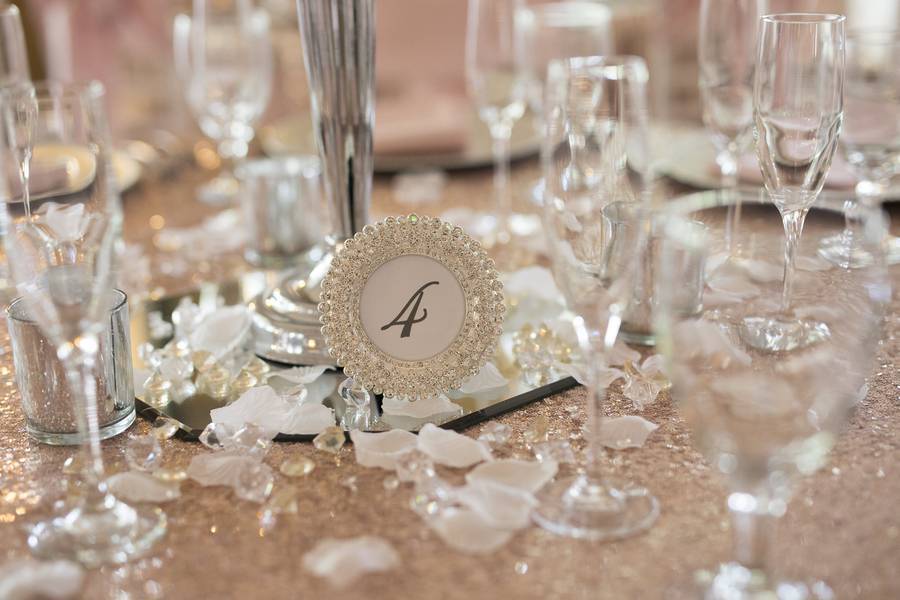 The Desserts
The bride's cake was four tiered with crystal details and roses baked by Julies Cakes. Juan even got his dream grooms cake which was a Real Madrid soccer ball cake. It truly was an evening to never be forgotten and the couple's dream come true.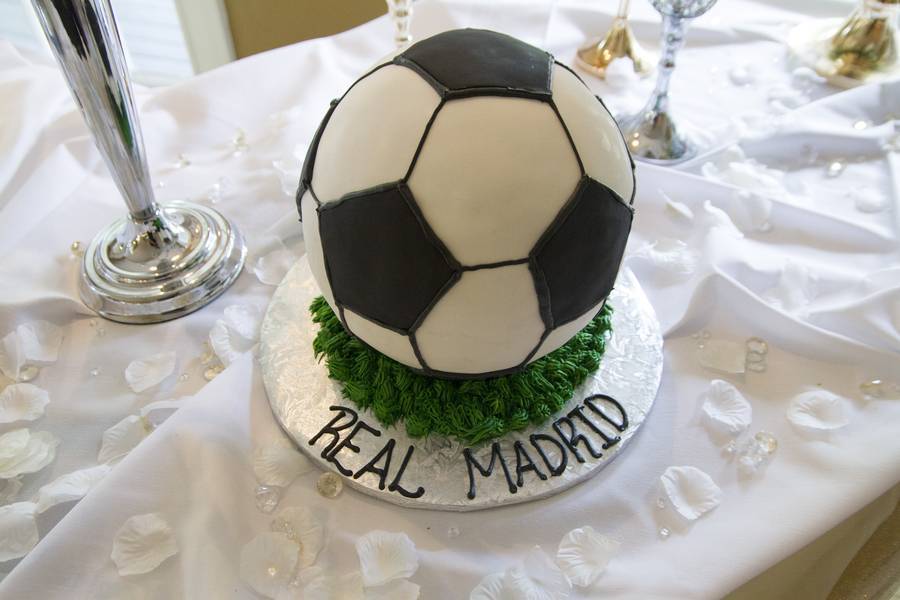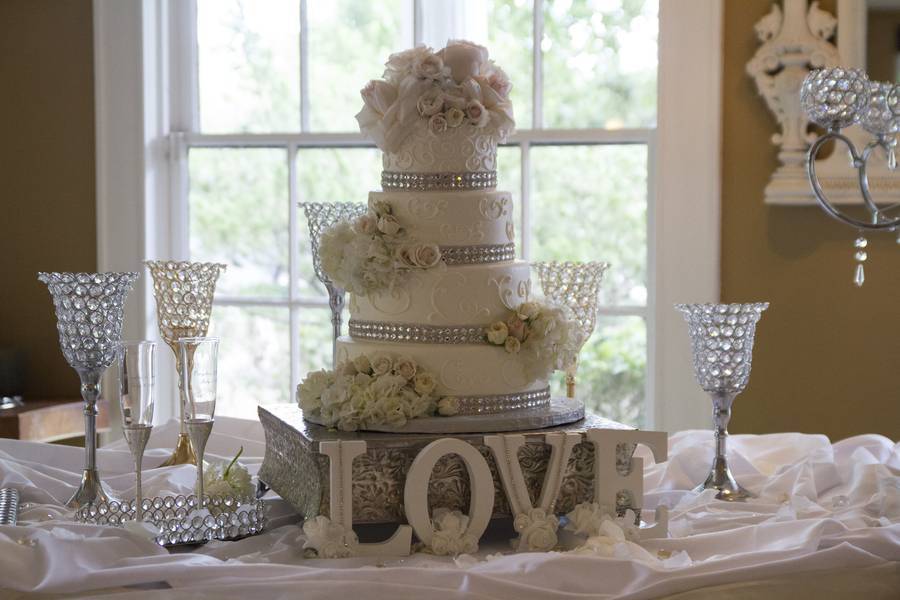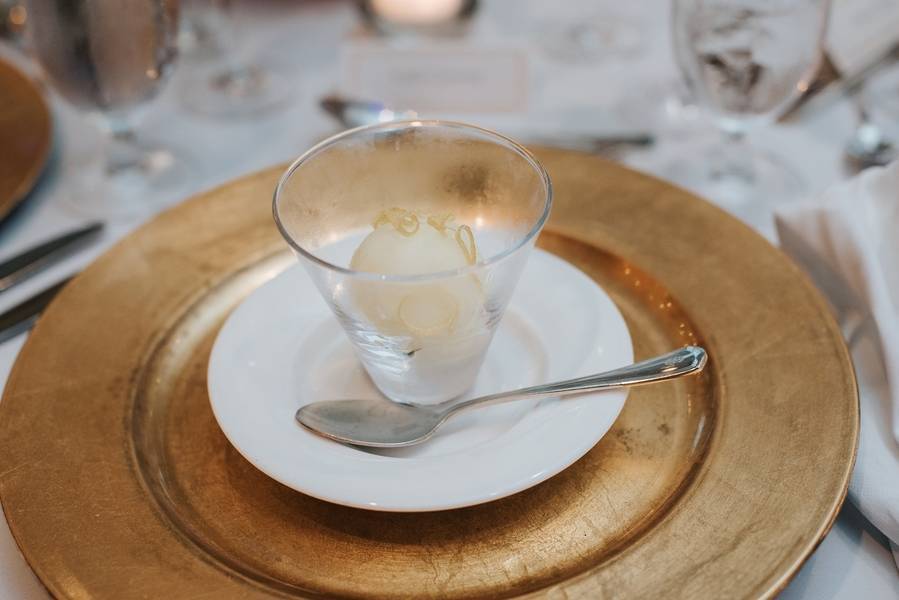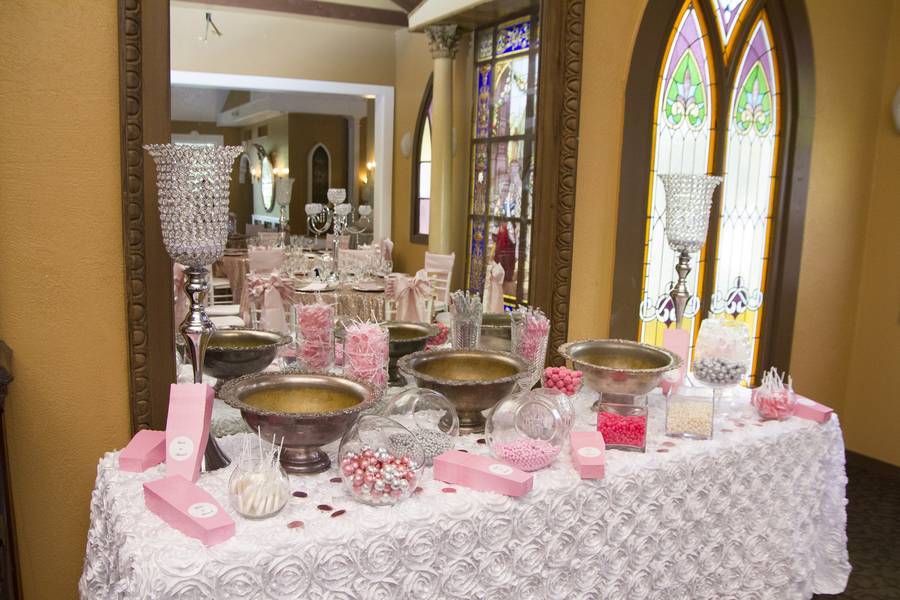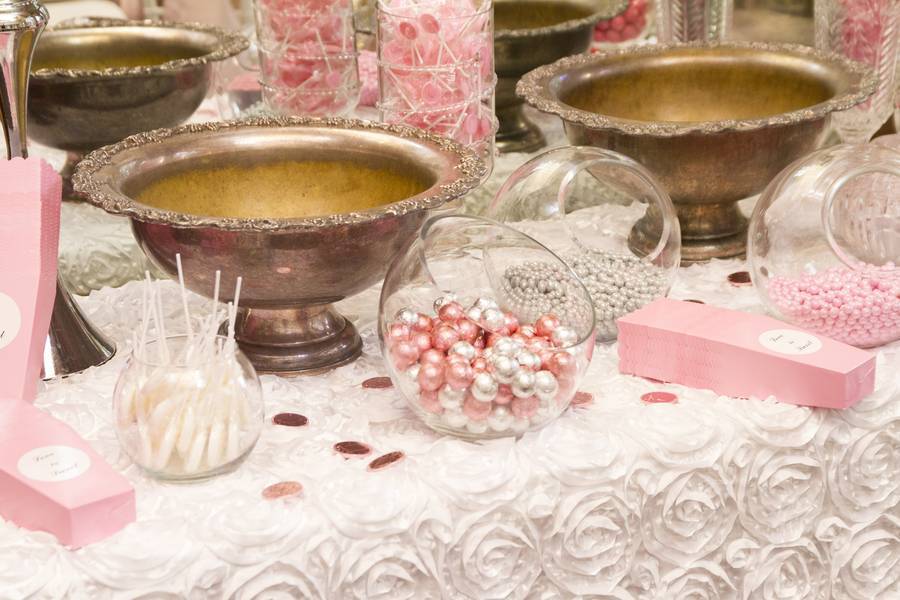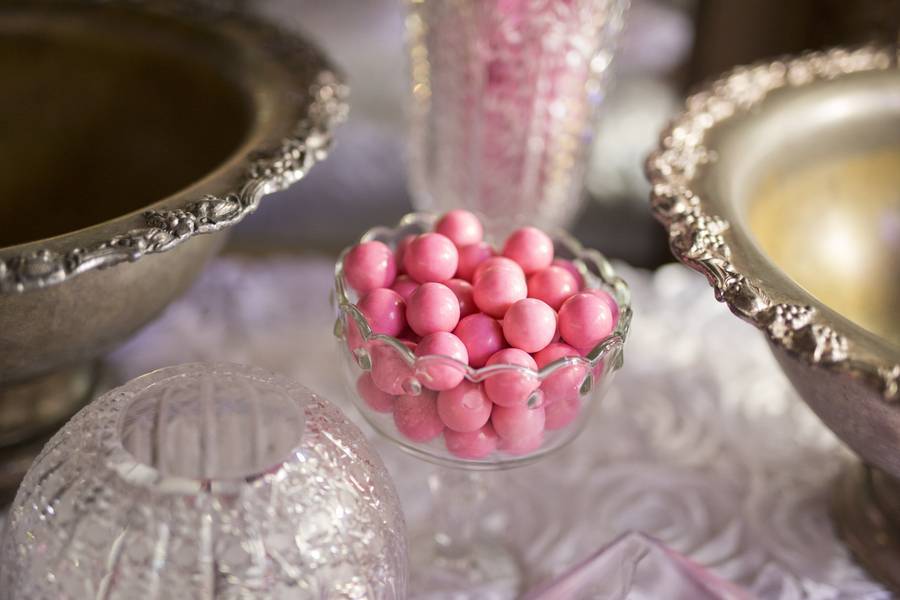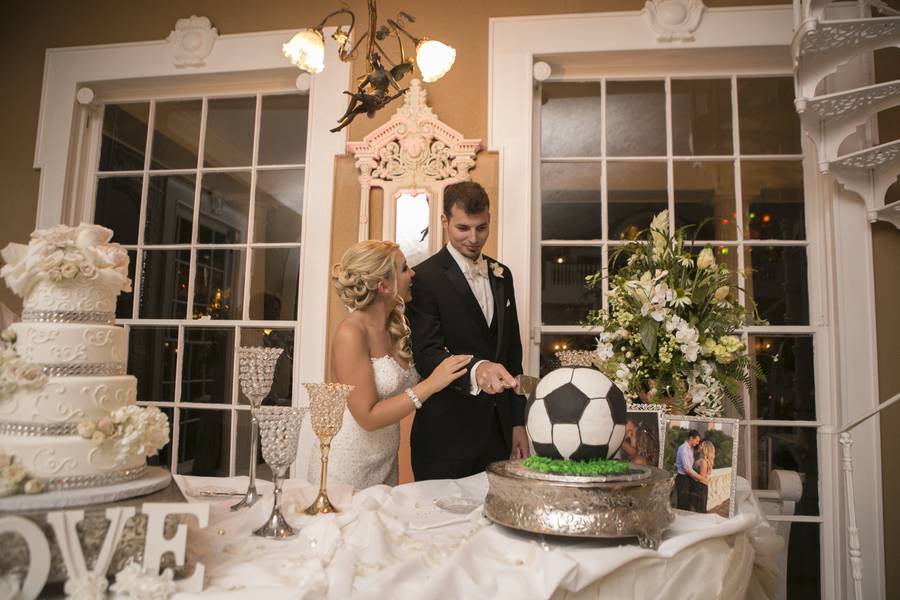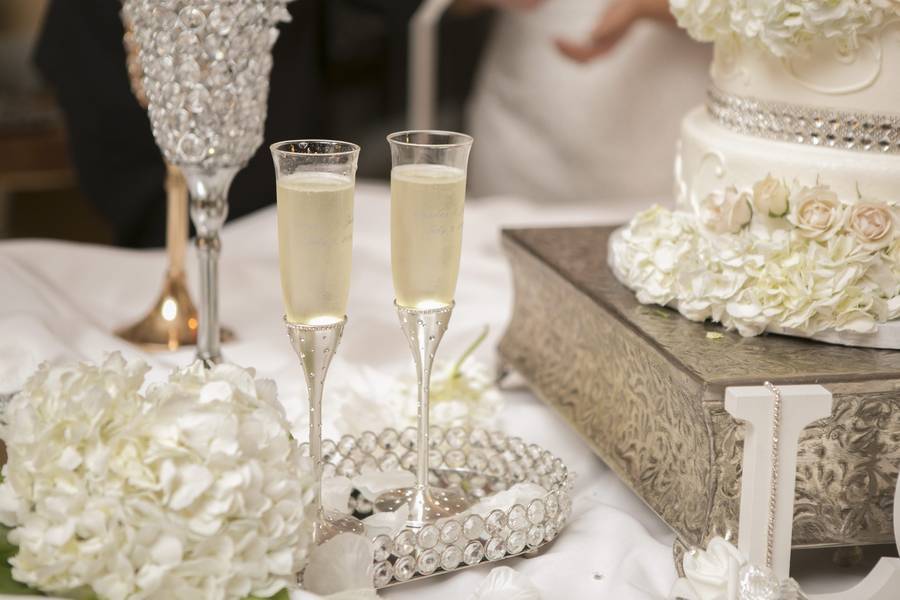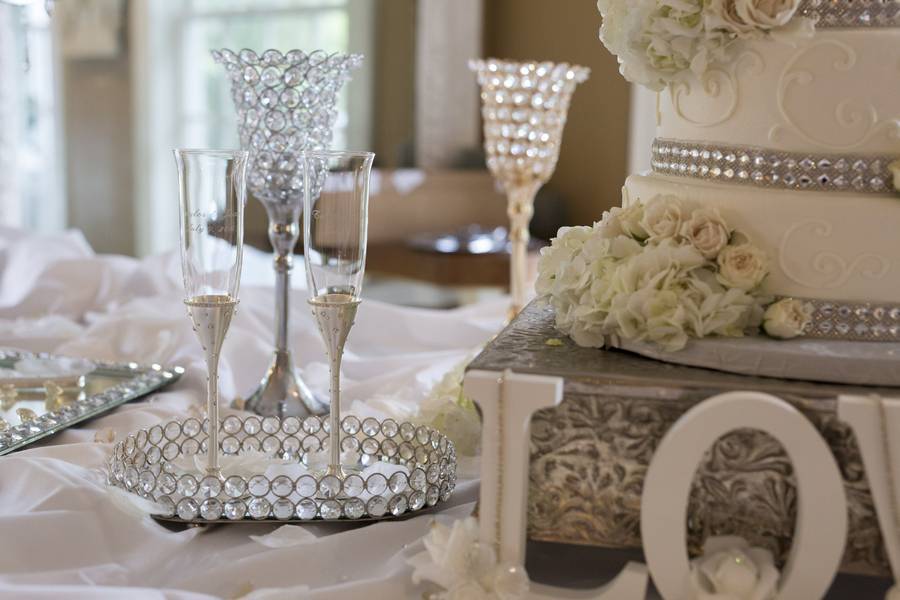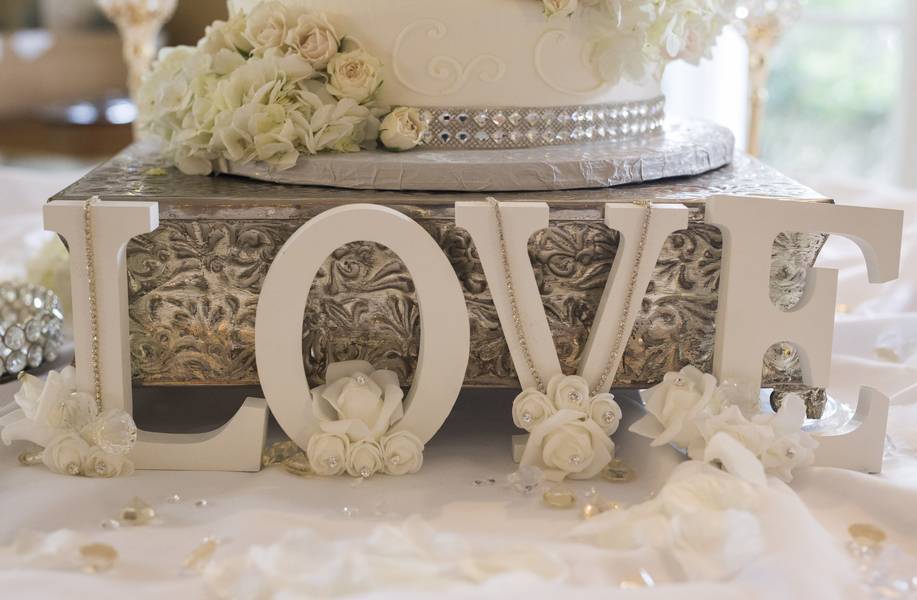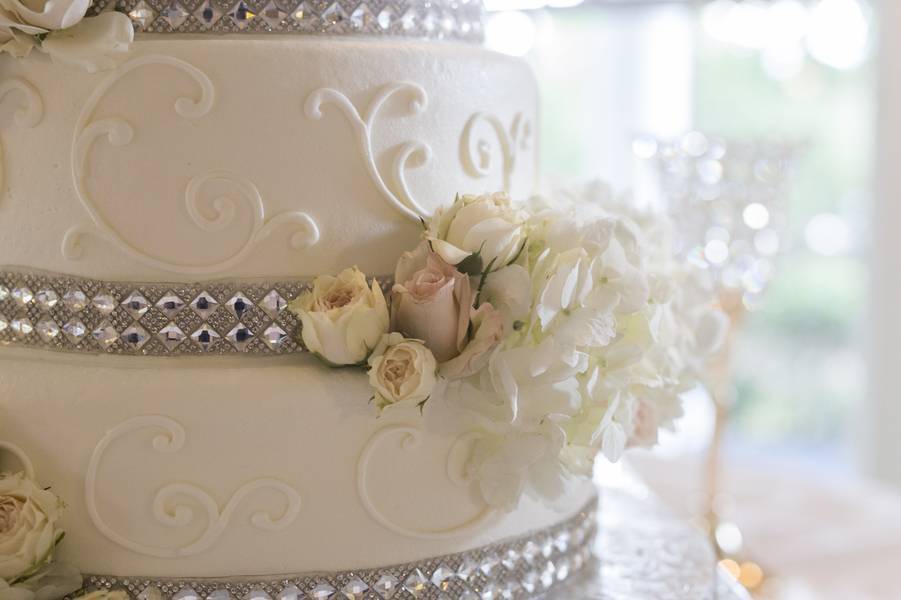 The Decors
Their wedding colors consisted of blush and accents of silver crystal and black furnished consistently throughout every detail.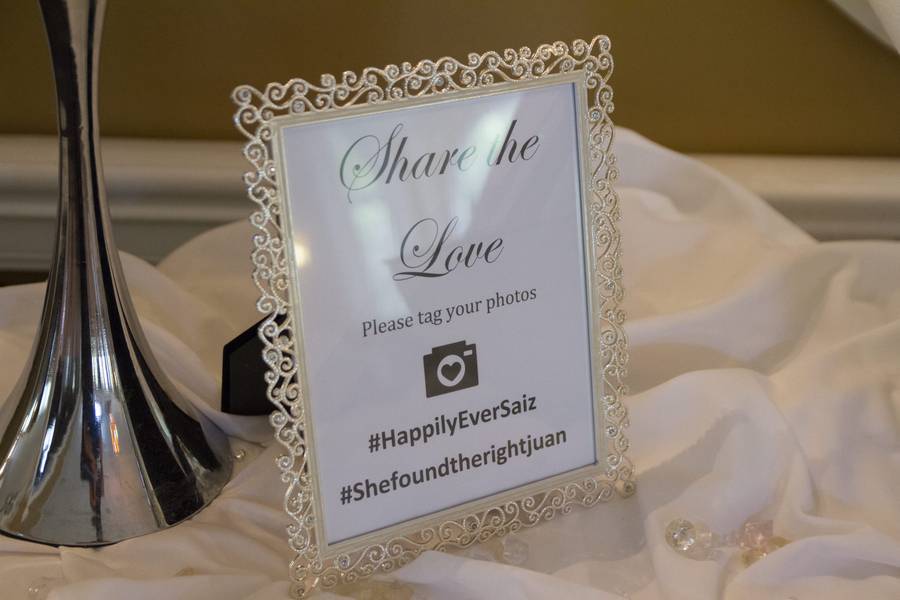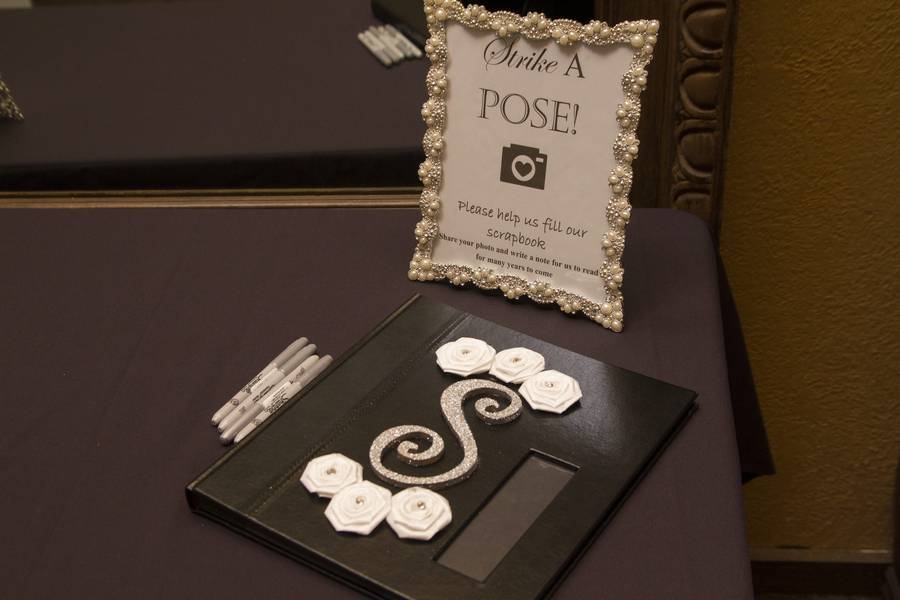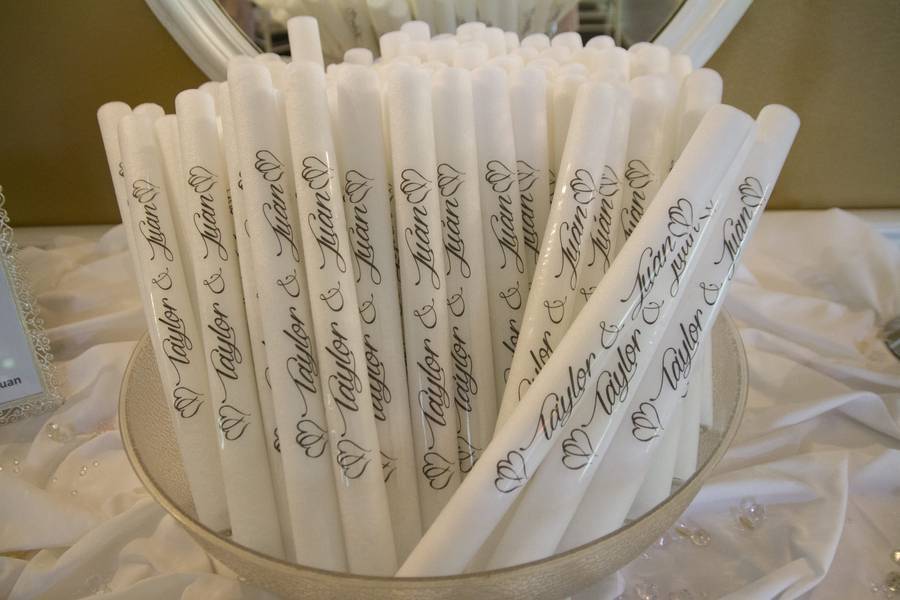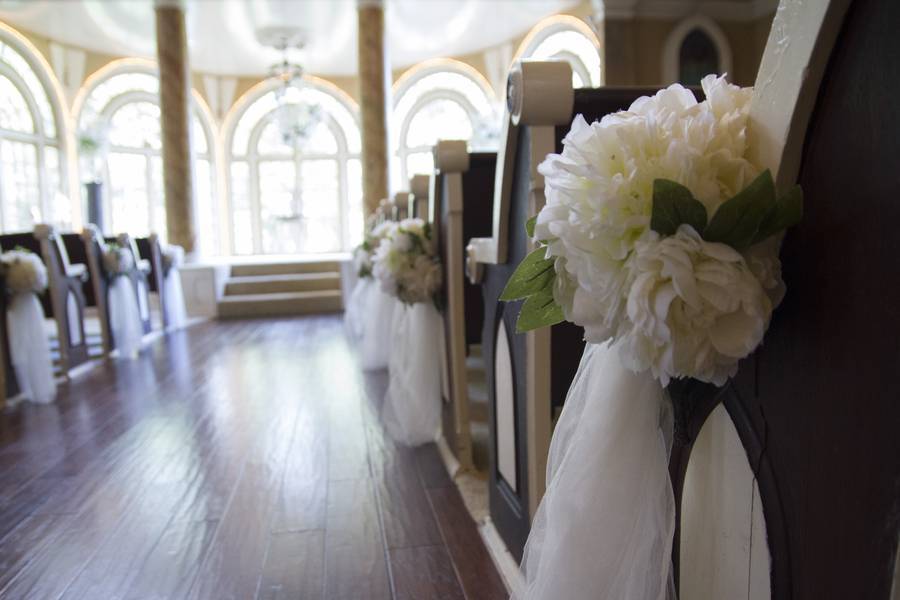 Heed this Advice
Be sure to hire a professional photographer. It is worth every penny as these are the memories that will live on in your family for generations. Also, consider videography fully before just writing it off as too expensive. ~Jessi Becker/Photographer
About the Photographer
I am dedicated to making my brides wedding days the best I am able to in every aspect. I always tell my brides to think of me as a resource and not just a photographer. I have been to so many weddings as I have been doing this for 10 years now.
Vendors
Photographer:  Jessi Marri Photography
DJ:DJS Entertainment
Caterer: Grand Finale Catering
Event Venue: Heaven on Earth
Cake Designer: Julies Cakes
Floral Designer: Lush Flowers
Hair Stylist: Thea Ehrmann Professional Make-up Artistry and Hair