Ever wondered how a Pinterest-wedding would really look like? Well, browse Kyla and Paul's wedding gallery. The couple may or may not have taken their idea from Pinterest but nevertheless it was lovely. Chalkboards are great on weddings, it can help you save on printing stuff. This is how to incorporate chalkboard on your wedding day – make signages and write quotes (so cute!).  The motif also matched the rusticness that was brought by the burlap and buntings. Despite the neutral colors, the coral complemented everything gave it vibrance.
What is your story as a couple, how did you meet & fall in love?
We have been together for 12 years! We met working at the Keg and really fell in love at UBC where we both did our undergrad.
What makes the two of you a perfect match?
We are best friends and we laugh a lot together.
How did he (or you) propose?
In the living room of our new house a few weeks after we got the keys and moved in!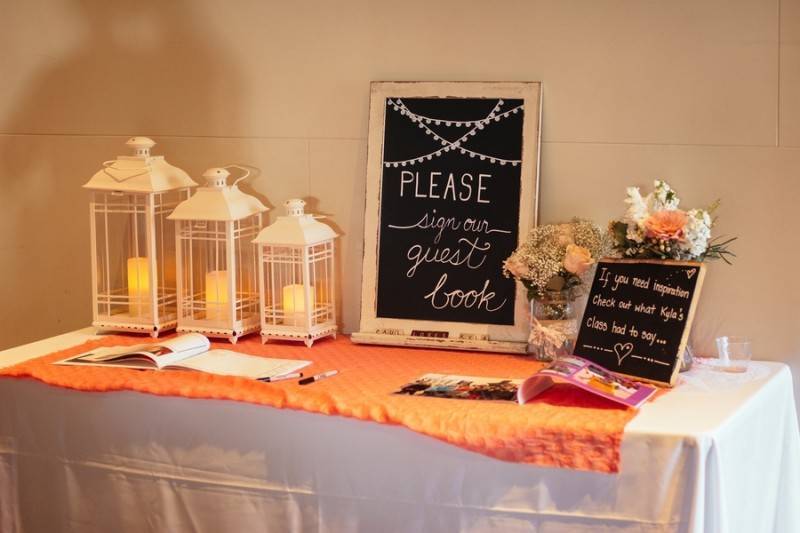 How long was the planning process? Did you think it was enough time?
We were engaged for two years. It was nice and "relaxing"! Until the end. It's true when people say that there is a lot that you can't do until the end.
What was the best advice you received when you were planning your wedding?
Not to skimp on the photography. So glad we didn't!! Also, our wedding planner told us not to struggle to put the rings on as it doesn't look good in photos. We were so surprised that both of our rings slid right on that we actually ended up making silly faces!
What tips & tricks (can we use "hacks"?) can you share future brides that you yourself have learned during and after your wedding?
Make your wedding whatever you want it to be. It is YOUR day! Also, everybody told me this and it is so true. The day flies by so try to stop and take it all in even for just a minute!
What were some challenges you faced while planning your wedding & what did you do to address them?
The unexpected heat and AC in the barn catching on fire prior to the event. The wedding planner handled all of it and all of our beauty and planning vendors had great tips to beat the heat! (Secret tip: deodorant on the back of the neck!)
What inspired your wedding décor? Why did you choose the things that you did?
Rustic, burlap and lace
Where did you save the most money?
DJ and Limos. We used our iPod and since we didn't leave for photos, transportation was not the biggest deal. We both just ended up driving there in our parents' normal cars.
What was the biggest expense?
Catering
How many guests were invited in your wedding and what was the final guest count?
213, 187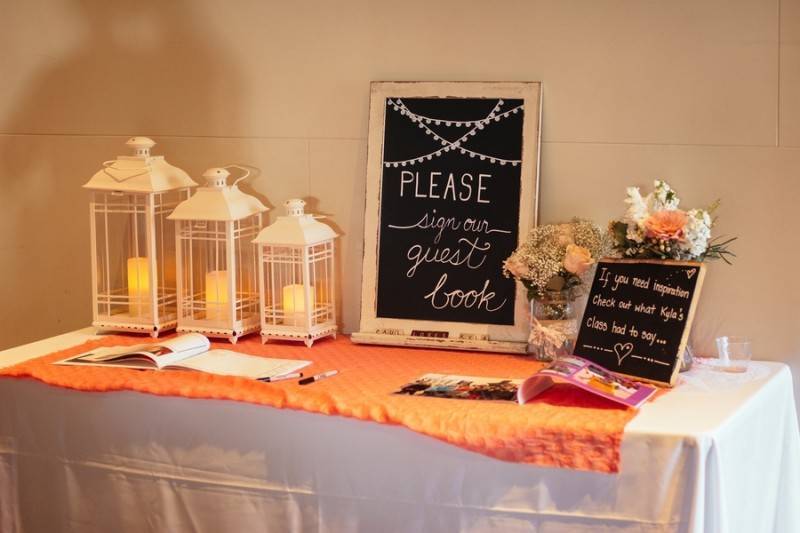 How did you narrow down your list?
We eliminated some plus ones but ended up adding most of them at the end anyway.
What songs did you use during the ceremony?
Sigur Ros "Staralfur" (entire Processional), Beck "Golden Age" (signing), Flaming Lips "Race for the Prize" (Recessional)
Where did you go on your honeymoon?
Thailand
What are you most excited about for the future?
The rest of our lives!
Do you have advice for couples still in the planning process?
Don't stress too much over the little details! It's one day in a lifetime :)
What inspired the wedding day outfits?
Grey and coral, vintage
What was your favorite part of the day?
The ceremony was actually excellent! We were both so excited to see each other at either end of the aisle.
Was there any Do it Yourself (DIY) projects? If so, can you describe them in detail?
bunting, burlap table runners, chalkboards, name tags, invitations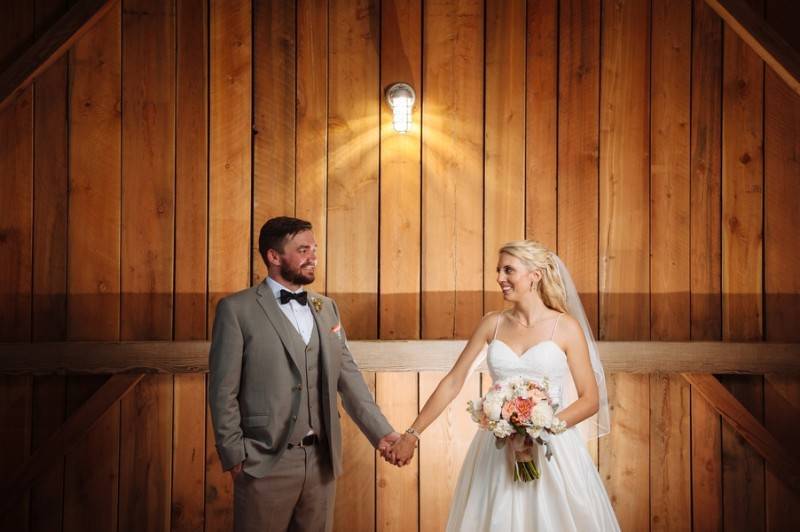 Was there a theme for the ceremony and reception?
Rustic
What part of the ceremonies do you think was the most memorable for you? (& your guests?)
Our vows and introduction as a couple after signing. Also, the groom's father (who officiated the wedding) choking up :)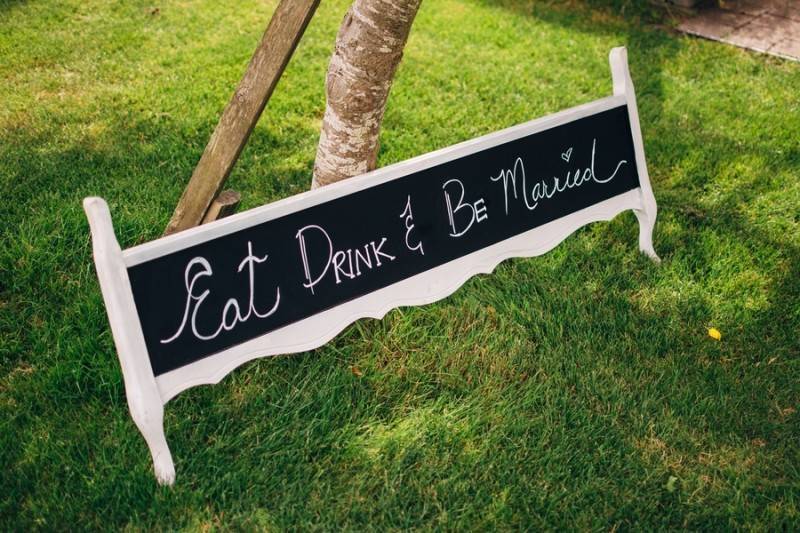 VENDORS
Photographer: Will Pursell Photography
Heirlooms and extras: Noon Creative
Makeup Artist: FB Makeup Services
Event Planner: Filosophi Events
Floral Designer: Garden Party Flowers
Reception Venue: Harris barn
Cake Designer: The Cake & The Giraffe