Who says you can't have hot chocolate whenever you want? If you're planning a wedding or wedding shower and want to make your guests very happy, create a DIY hot chocolate bar. It's easy and who doesn't love hot chocolate? Here are a few ways to make it ultra special.
The Water
There are various ways to deliver hot water so your guests can create their own hot chocolate. Coffee pots that are filled with water and left to stay hot, carafes, electric tea kettles, etc. are all great ideas.  You can also use the ingenious suggestion of creating your own hot chocolate mix and putting it in a crockpot for guests to ladle out like punch.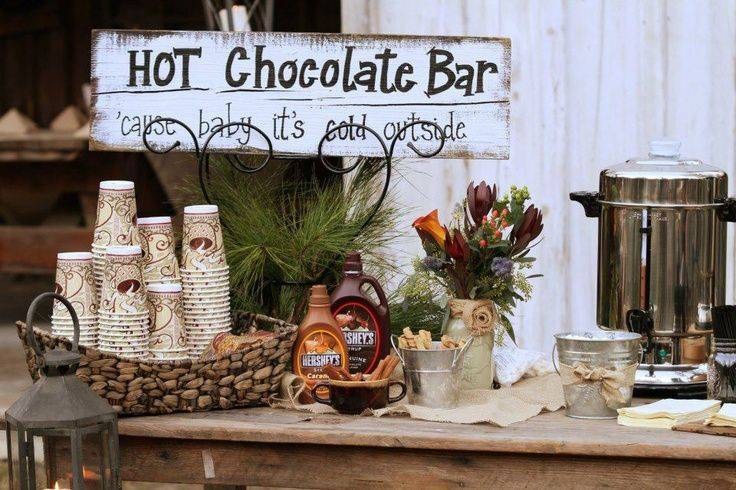 Mix-Ins
Add a variety of syrups so guests can flavor their hot chocolate however they'd like. Peppermint, caramel, hazelnut, crème brulee and vanilla are all great ideas. You can also leave out dishes of marshmallows with pretty little scoops.
Mixer Spoons
If you want to make it special, create mixer spoons for guests to take back to their tables. Simply melt some chocolate in a double boiler, dip plastic spoons in the chocolate and then dip in various other items – crushed peppermint candies, sprinkles, white chocolate, etc.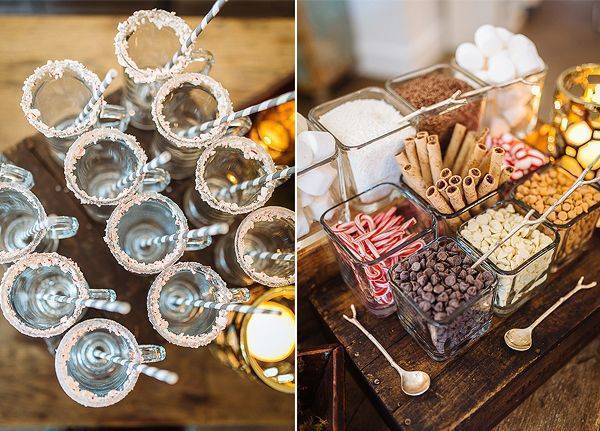 These are just a few ideas for a fantastic DIY hot chocolate bar that your guests are sure to love. You can add hot tea and coffee as alternatives as well for a great (and very popular) reception station.