This is an easy DIY bride project that doesn't require much skill, but ends up looking elegant and fantastic. To create these elegant table number frames, you'll need:
1 Small Picture Frame for Each Table
Black Rub-On Numbers (found at any craft store)
Small Amount of Burlap
Any Desired Embellishments
Small Piece of Cardboard
How to Create the Frames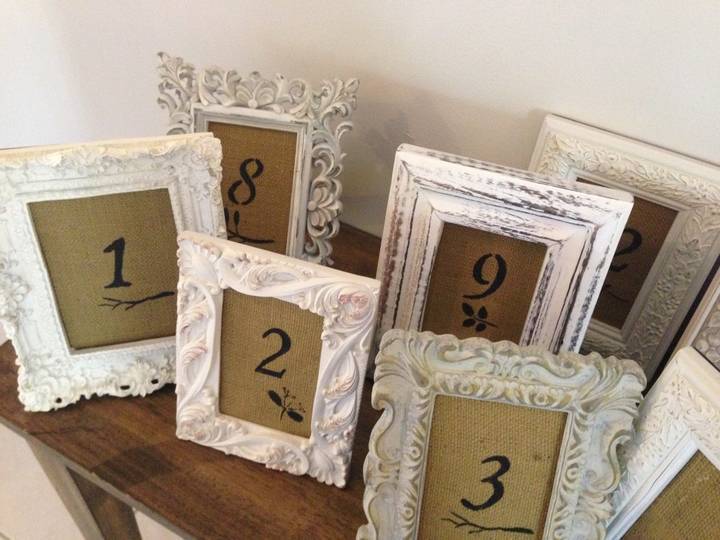 Step One: Start by opening the frames and removing any paper inserts that may be present. Use one of the paper inserts to create a template out of cardboard. Just place the paper down onto the cardboard, trace around it and cut it out.
Step Two: Using your template, cut pieces of burlap for each frame. These pieces will fit inside the frames, where the paper inserts originally were. This creates a rustic and elegant background for your table numbers. Close up the frames.
Step Three: Using the rub-on numbers, place the numbers, starting with one and going up to the number of tables at your reception, onto the glass. Center it so that the number is directly in the middle of the glass. You'll want to use something like a credit card to firmly rub the number onto the glass and prevent any mishaps.
Step Four: Add any embellishments to the frame using a hot glue gun, or simply leave it the way it is. Either way is great; it simply depends on your own personal taste.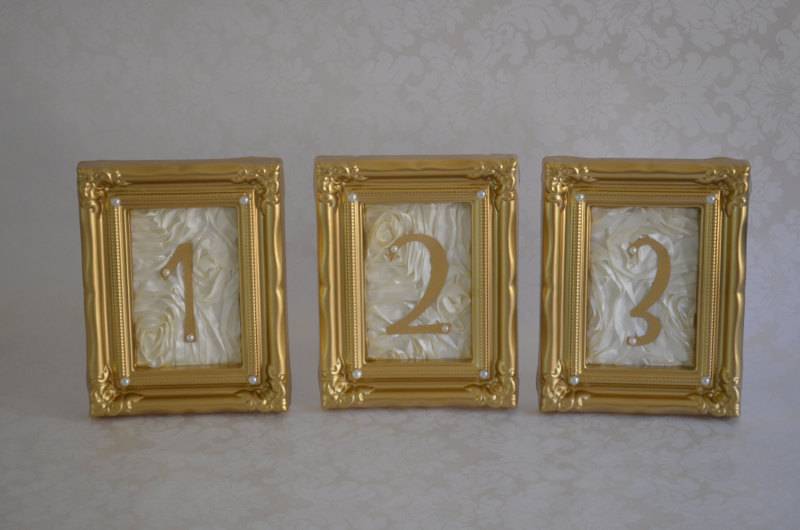 Voila – you have created gorgeous (and easy) table numbers that are rustic, elegant and sure to be a big hit amongst your guests. You can use this same technique with any background fabric, and can use markers or paint pens to create the table numbers rather than the rub-on numbers.