Brock ♥ Kristin
Brock and Kristin had such the cutest entourage — they got a ring security and an adorable flower girl! It was such a such a clever way to spice things up on their wedding day. Read more to get tons of inspiration for your big day. Congratulations, Brock and Kristin!
Special Details
The bouquet. The bouquet was extraordinary, with gold butterflies and very unusual tulips.
The flower girl. Their flower girl was their dog! She was decked out with flowers and a gold leash.
The wedding rings. Kristin's wedding rings were yellow gold. So many sets today are white gold.
The bridal shoes. Kristen's pink wedding shoes were bedecked with rhinestone bows. The company name is Blue.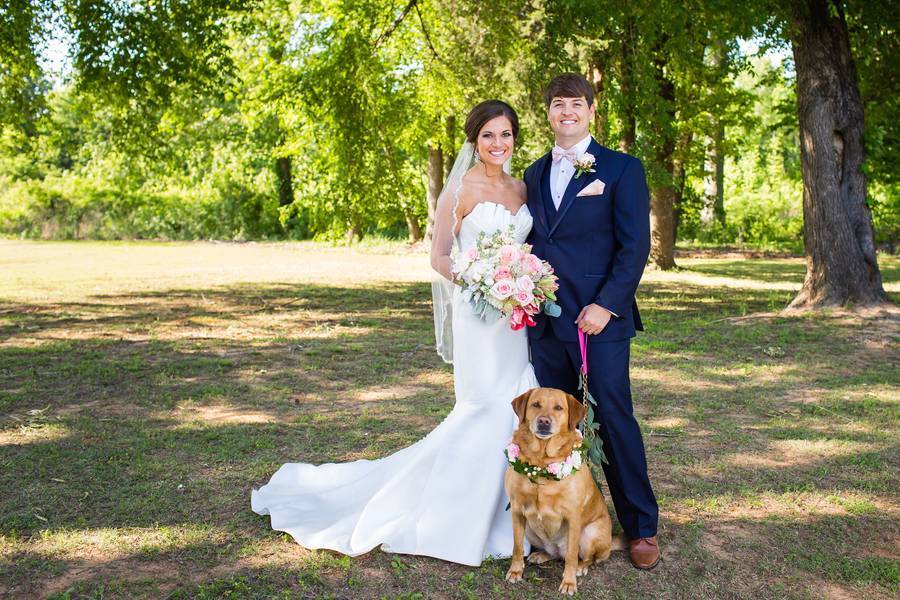 Here's a Tip!
I'd say, put a lot of thought about your specific details. You want them to be reflection of you and your fiancés personal style.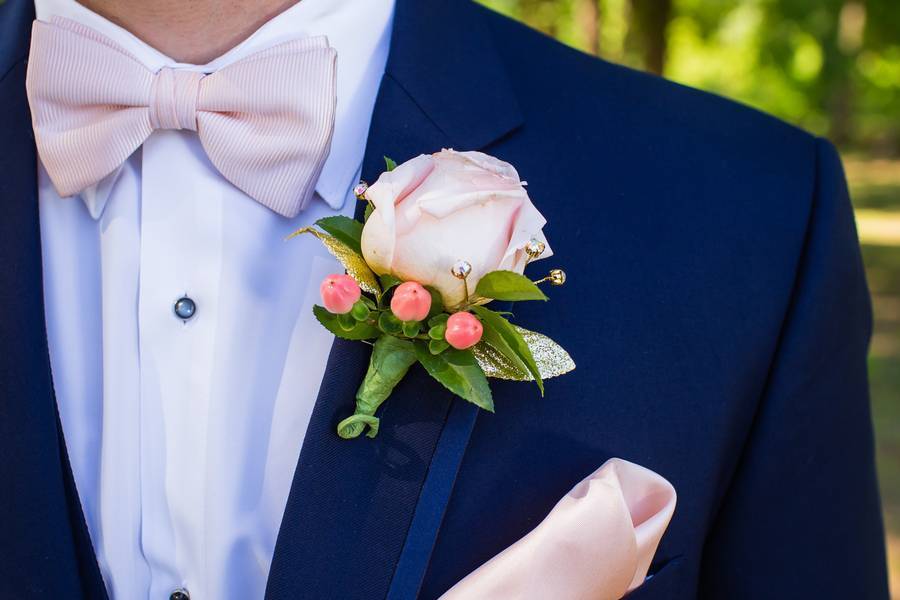 Money Matters
Wedding budget: $5,000 – $10,000
Vendors
Photographer: Bridget Sharp Photography
Floral Designer: In Bloom Florist
Other Location: Oaks Country Club