Brides often stress over every aspect of their weddings – from the perfect food to the perfect color scheme. Today, we'll create a little less stress for you by showing you how to create the perfect tabletop vignettes for your reception décor. These ideas work for the guests' tables as well as accent tables in the room that need to be decorated for the wedding.
What is a Vignette?
Traditionally, a vignette means a short piece of literature or an artistic technique, but it is also used in the décor world to mean several related items used to create one focal point in an area of a room –usually on a tabletop or shelf. The point of using a vignette is to create an aesthetically pleasing focal point that draws the eye. Using them for your wedding reception will create harmony and beauty within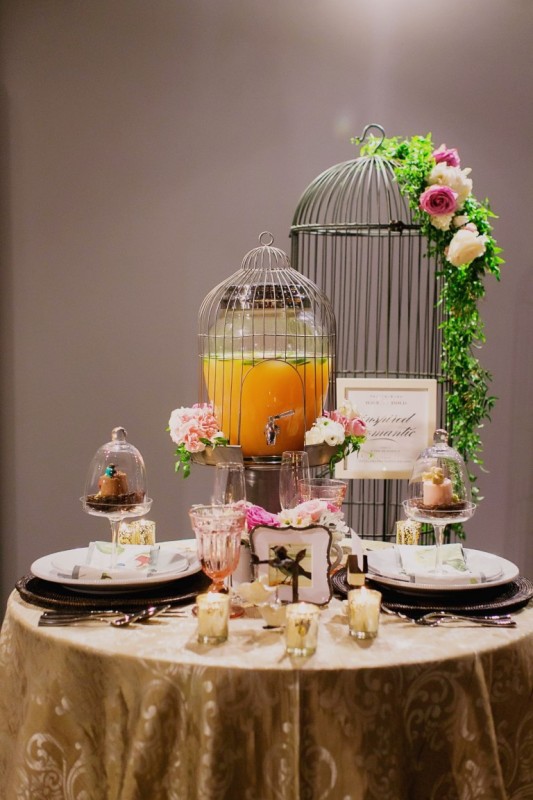 The above picture shows a vignette created for a refreshment table – items are artfully arranged to make the eye move easily around the table and the overall effect is pretty. Here's how to create your own vignettes and make it look like a professional decorated for your wedding:
The Rules:
The rules for creating a pretty vignette are easy:
Start with a centerpiece, usually the tallest item in the vignette. It will typically go in the center and behind all of the other items. It might be a frame, vase, candleholder, etc.
Use two balancing elements on either side of the centerpiece. They can overlap the centerpiece or sit to the side – whichever you prefer. They don't have to be the exact same item or the same height, but they should visually balance each other out. For instance, if you have a tall, skinny pillar candleholder to the left, you could use two short candleholders with tall taper candles to the right.
Add additional items up front in varying height and shapes.
Stick with 1-4 colors, 1-3 materials (wood, glass, etc.), and use different textures for visual interest.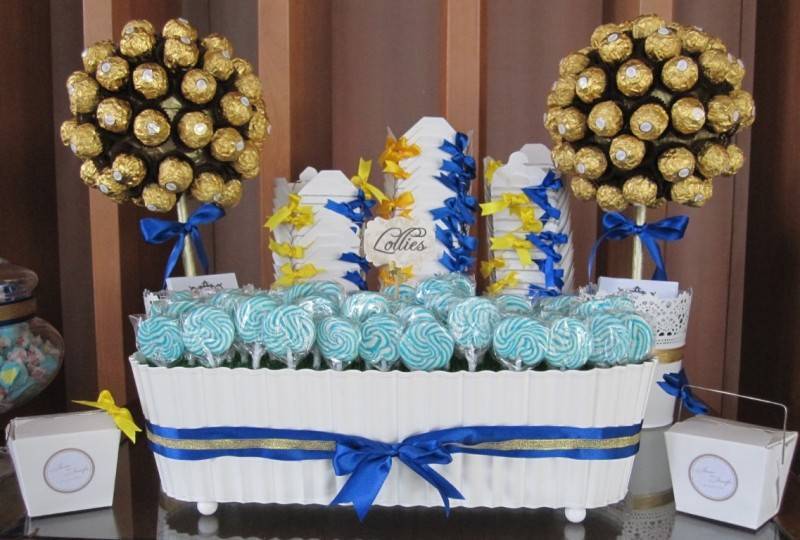 The picture above illustrates the rules perfectly. The gift boxes are the centerpiece – in the center and behind. The gold candy trees are the balancing items at either side, while the container of lollypops and the small boxes to either side are the "additional items" which create interest. Variations of three colors are used – blue, white and yellow (gold), and the items are all different shapes and textures.
Check out these other fantastic examples: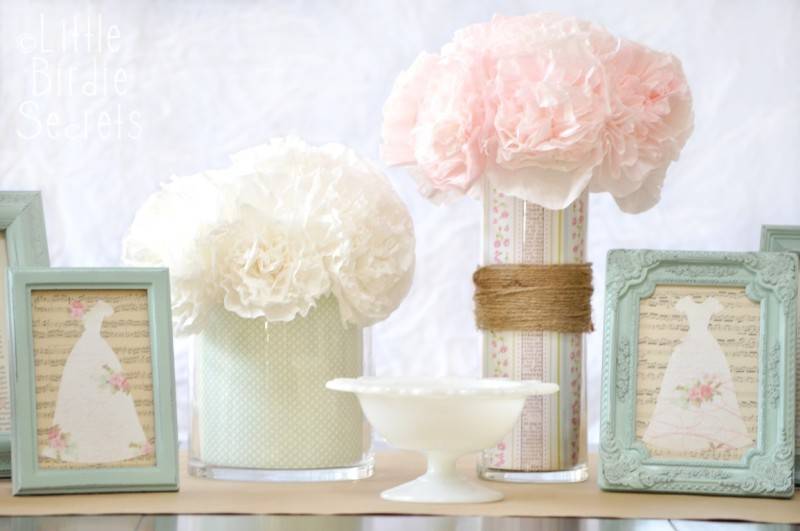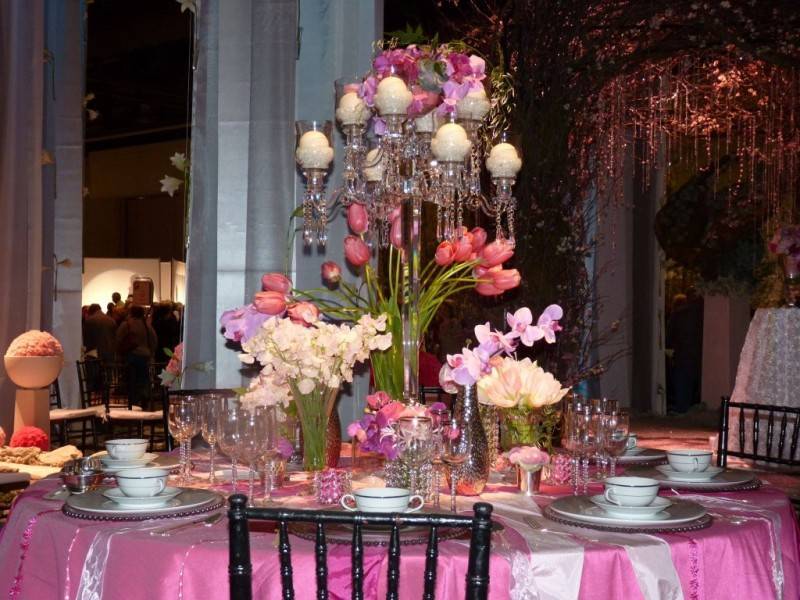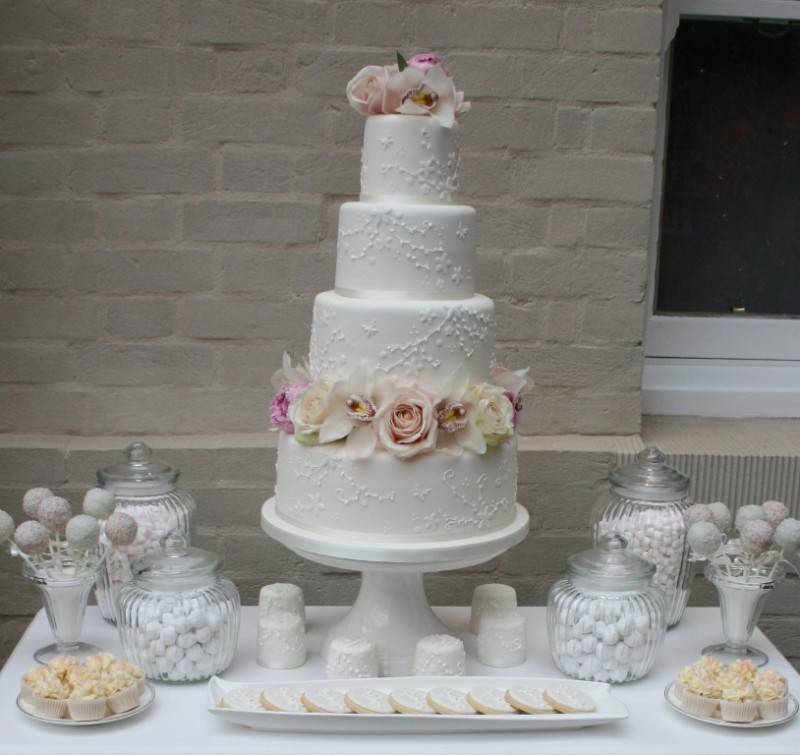 What do you think? When you break it down piece by piece, it's not hard to create a professional-looking and beautiful wedding table vignette!