Ahh, a beautiful engagement shoot by the fields lighted by the magnificent sunset. I'm such a big fan of that combo, I think the fields, or the outdoors in general, are at it's prettiest when the sun is about to come down. Then you add in two lovely people in love and enjoying their time together and it instantly becomes a very romantic setting – and in our case, perfect for a rustic countryside engagement session. Congratulations Alexandra and Jarrod!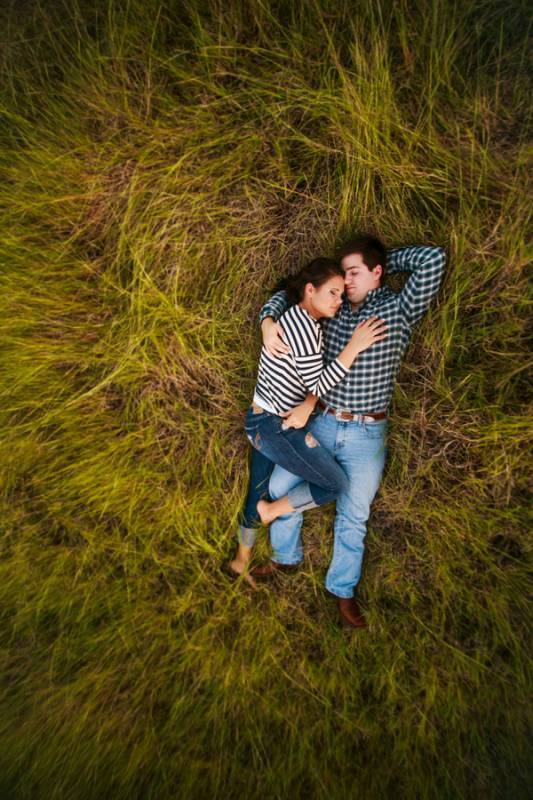 Photographer:
What did you want to portray in your engagement shoot?
I wanted to portray the couples rustic nature with their quirky personalities and deep connection
Why did you choose the location?
They wanted a park feel with open fields, trees and a great sunset.
What inspired your outfits for the engagement session?
I told them to wear something that made them comfortable but didn't make them look different then who they are.
Do the photos give a hint on what will happen on their wedding day? How so?
Yes. They are getting married at a rustic looking venue with open fields and great sunset views. They have a special chemistry with each other that puts them at ease in front of the camera.
How did you tell the couple to feel at ease with all the posed shootings?
They didn't need me to tell them. They were so into each other I didn't need to make them feel comfortable. I set them up and then let them enjoy each others company

Vendor:
Photographer:  Tank Goodness Photo