One of the most well-known tips for planning a wedding is to keep the number of colors used for decor at a minimum so as to avoid appearing tacky. For this reason, most brides pick 2 wedding colors, 3 at most. However, when done correctly, numerous vivid colors can be elegant and stunning! Check out how some of these brides managed to pull it off.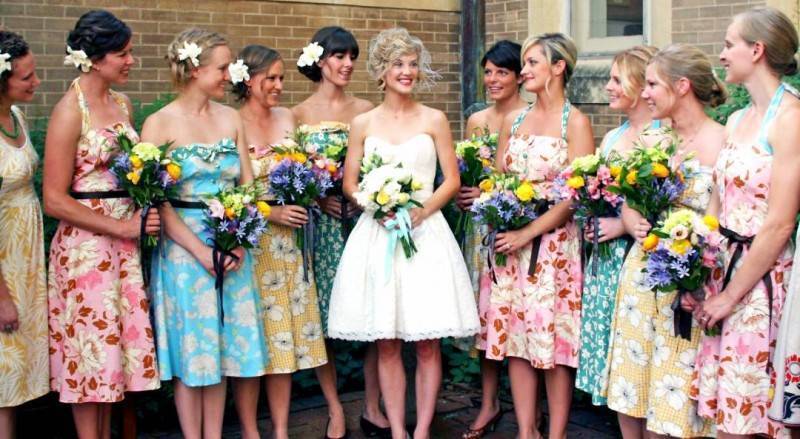 A quick glance at this photo reveals that this bride chose more than 3 wedding colors for sure, and even chose a variety of patterns as well. One might normally assume that this would be entirely too much, but the dresses being the same length and cut, as well as the identical white flowers in their hair and bouquets creates a beautiful and uniform look.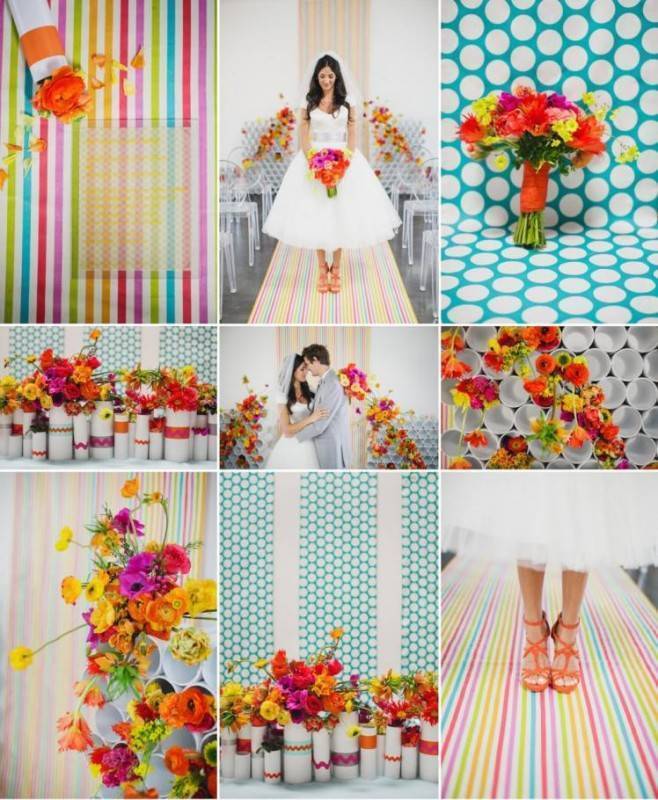 Orange, lime green, teal, yellow…it sounds like the making for a child's birthday party, right? This bride's color palette looks stunning because most of these beautiful colors are serving as the "pop" of color against a white background. The overall effect is a bright, gorgeous and fresh look.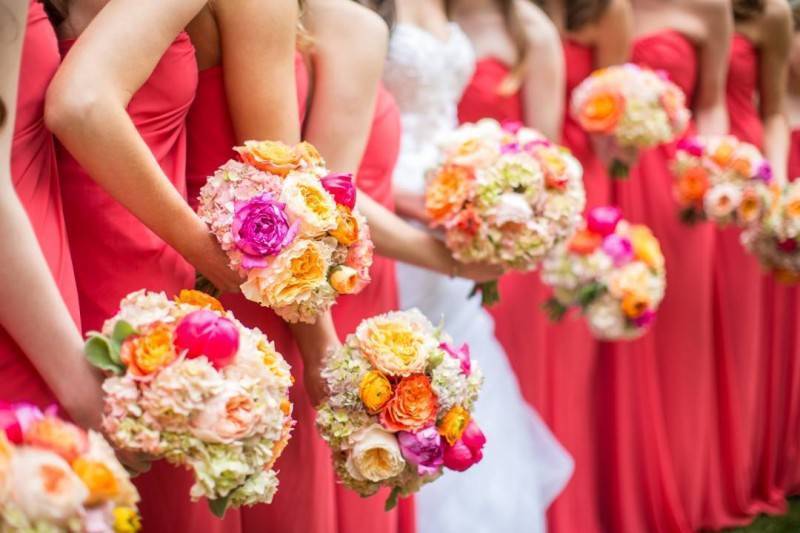 What about coral, orange, peach, yellow and pink? Just saying those colors to a bride is enough to make her cringe, but when you see a visual representation of this palette, you see how well these colors work together. This is because they are all warm shades, and many are just a shade or two away from the next. This really gives the wedding a uniform look.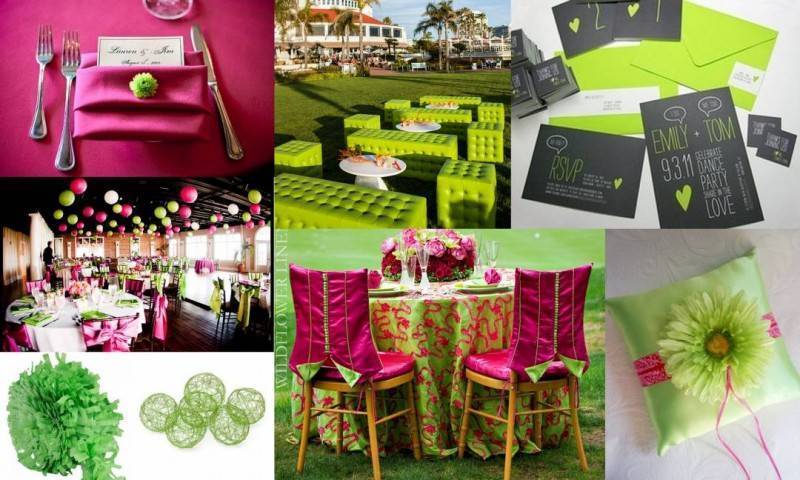 Fuchsia and lime green? Yes! When used the correct way in a wedding color palette, this combination is absolutely beautiful. It's fresh, contemporary, and very appealing to the eye.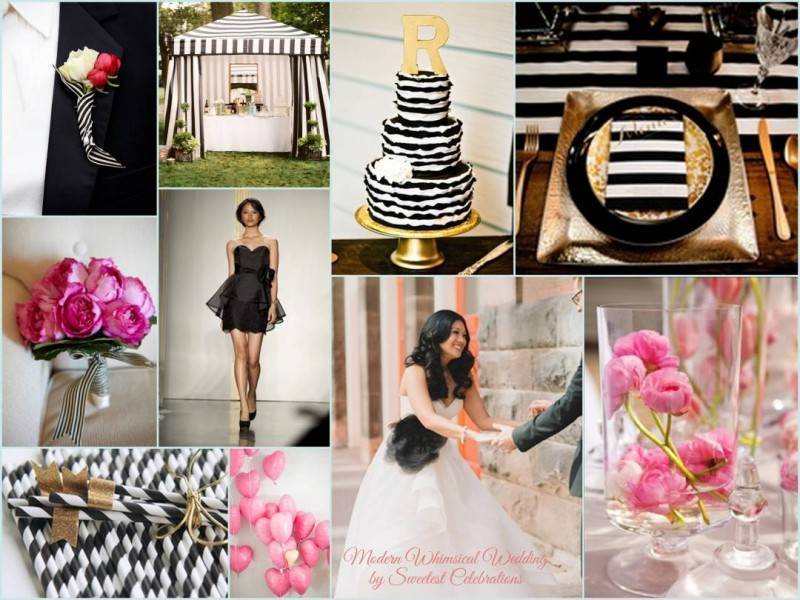 Shades of pink, fuchsia, white and black stripes, and gold? While this doesn't necessary sound like the perfect combination, placing it together tells a different story. The overall feeling of this color palette is one of vintage elegance, old Hollywood style and glamour.
This just goes to show you that you shouldn't judge the way a color palette sounds, but always be willing and open to see how things look when they are placed together. You might be pleasantly surprised! Which of today's palettes is your favorite? Feel free to share with us in the comments below.