Good day, everyone! I hope you are all smiles today- just like everyone that witnessed Michael and Maggie's Ballroom Wedding! Let's just start with the amazing details! The bridesmaids wore a stunning rich fuschia gown. The backdrop for the ceremony was a custom recreation of a church at the family beach house. Another one was the custom stained glass window replica that was created to put on the faux church front façade re-created in the ballroom ceremony. The reception ballroom was transformed with rich and dark colors with an epic band, late night mini hot dogs, and fries. And you know what gave it the perfect touch? The pedicab getaway "bike" for this bike loving couple! I'm telling you, you've just got to see this one! So go on and scroll through Abigail Volkmann Photography's snaps for the rest of the details!
We're All About the Details!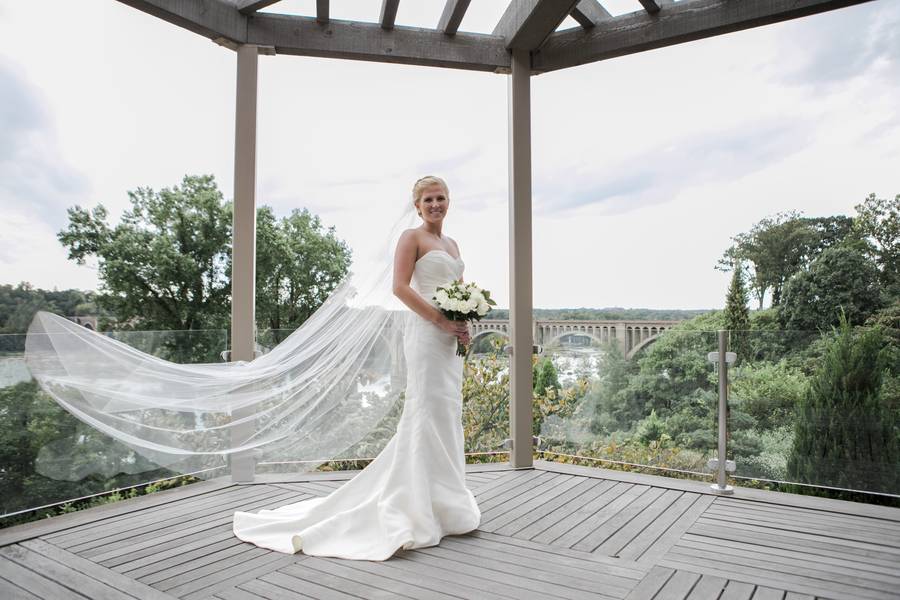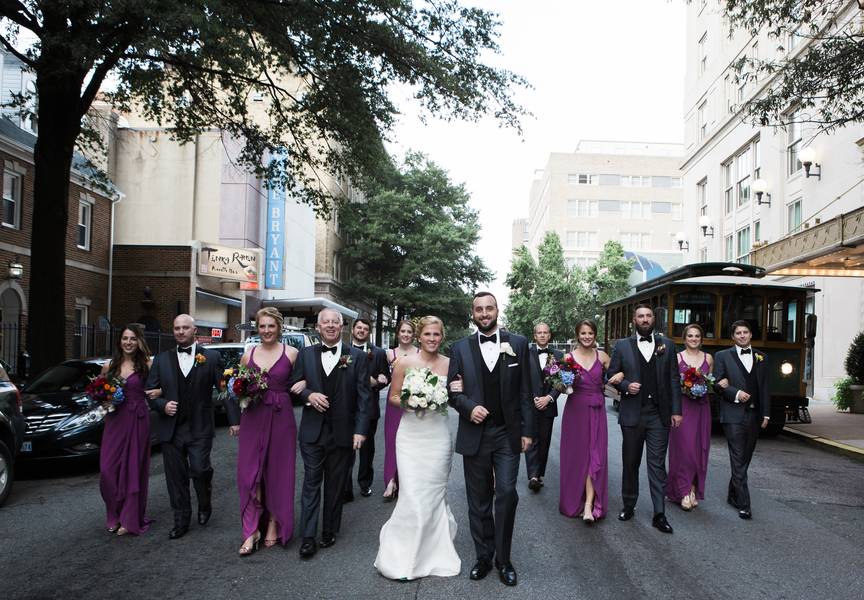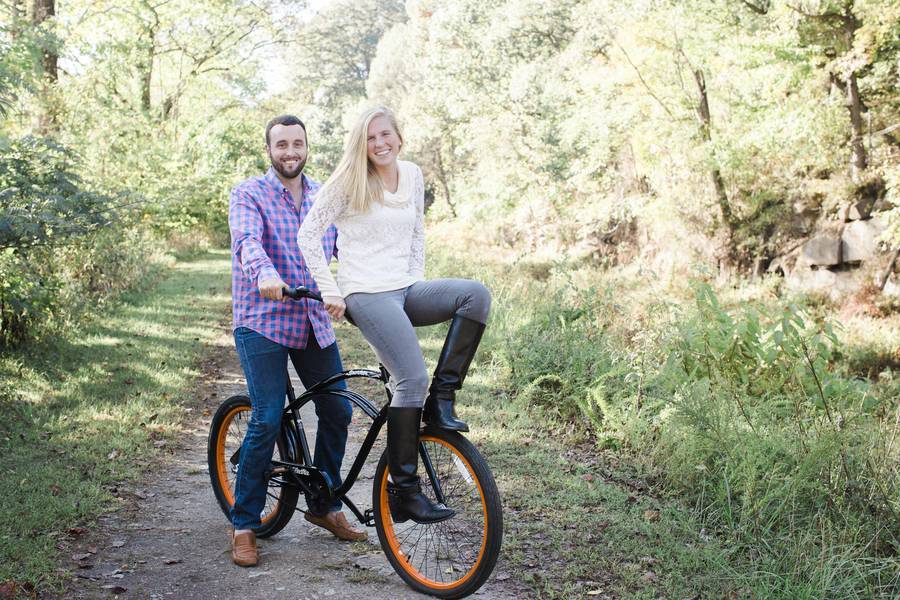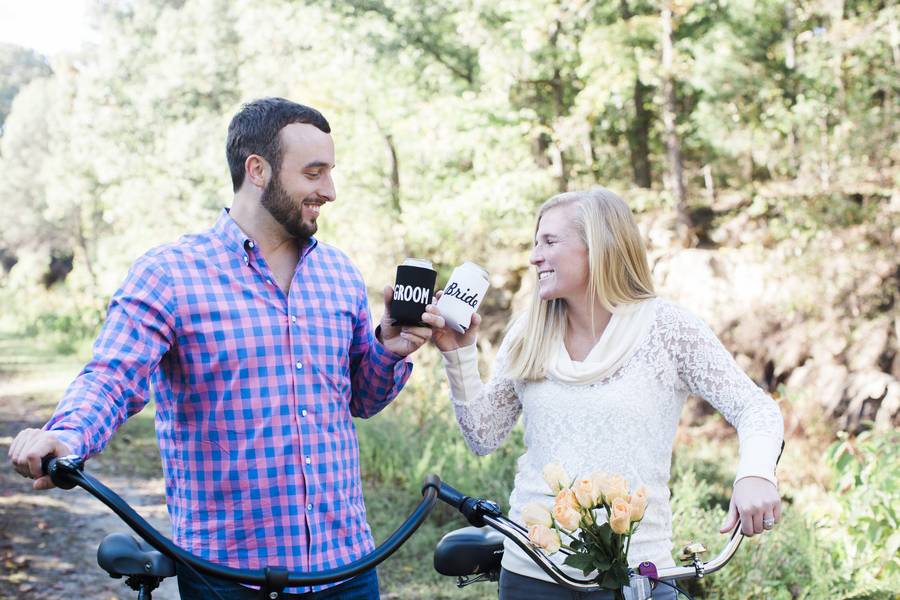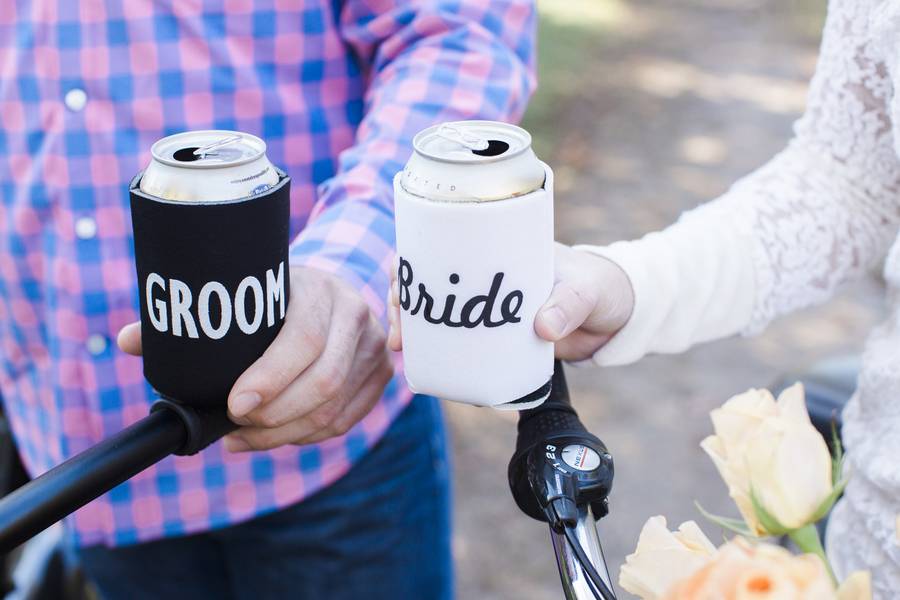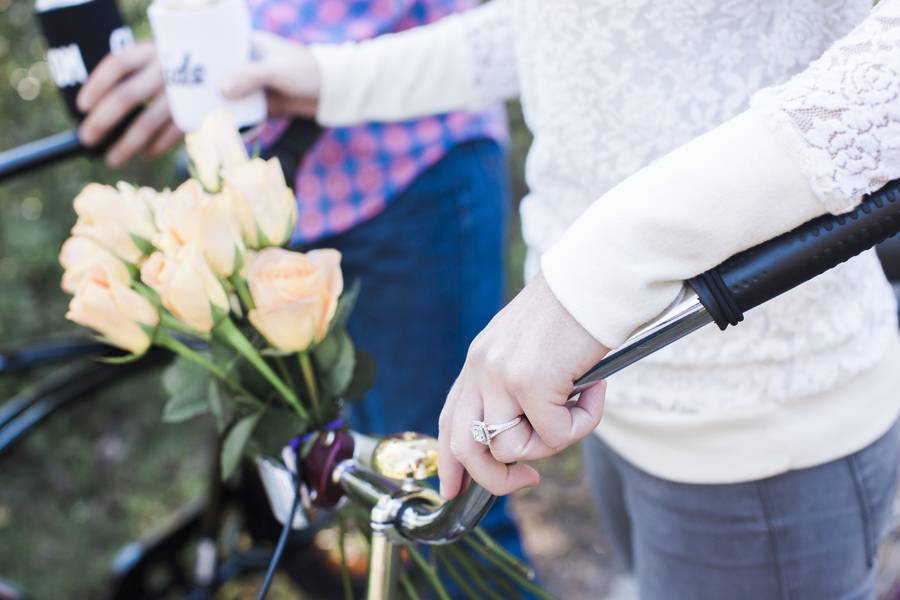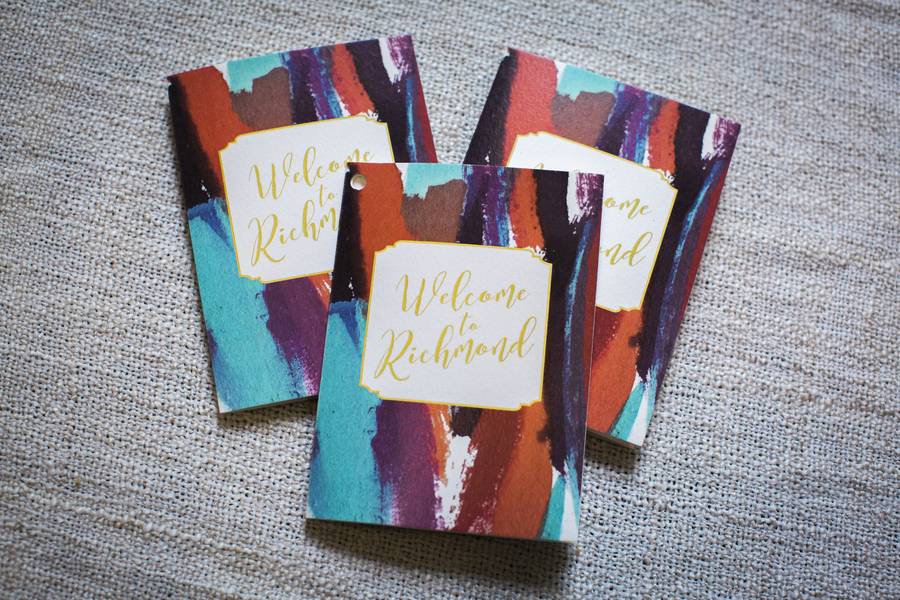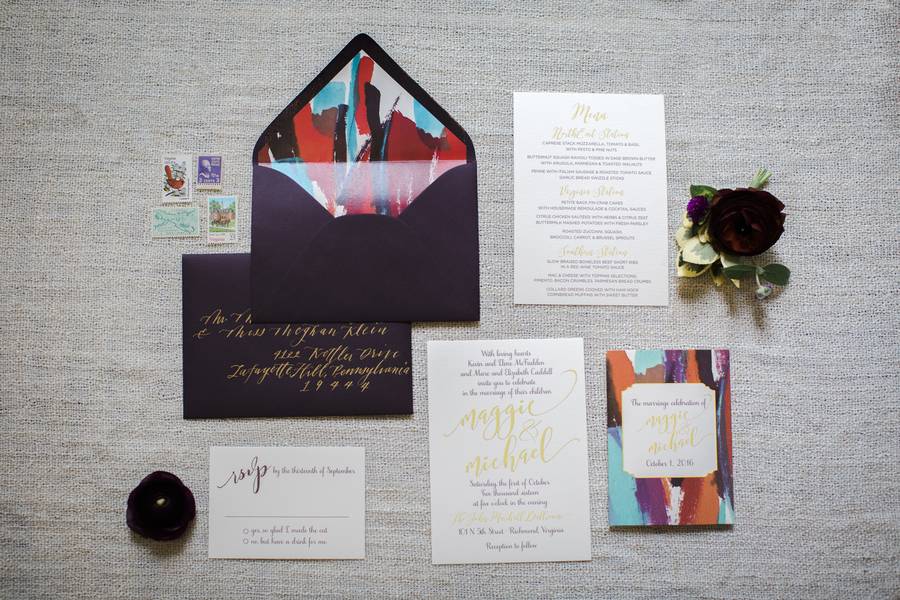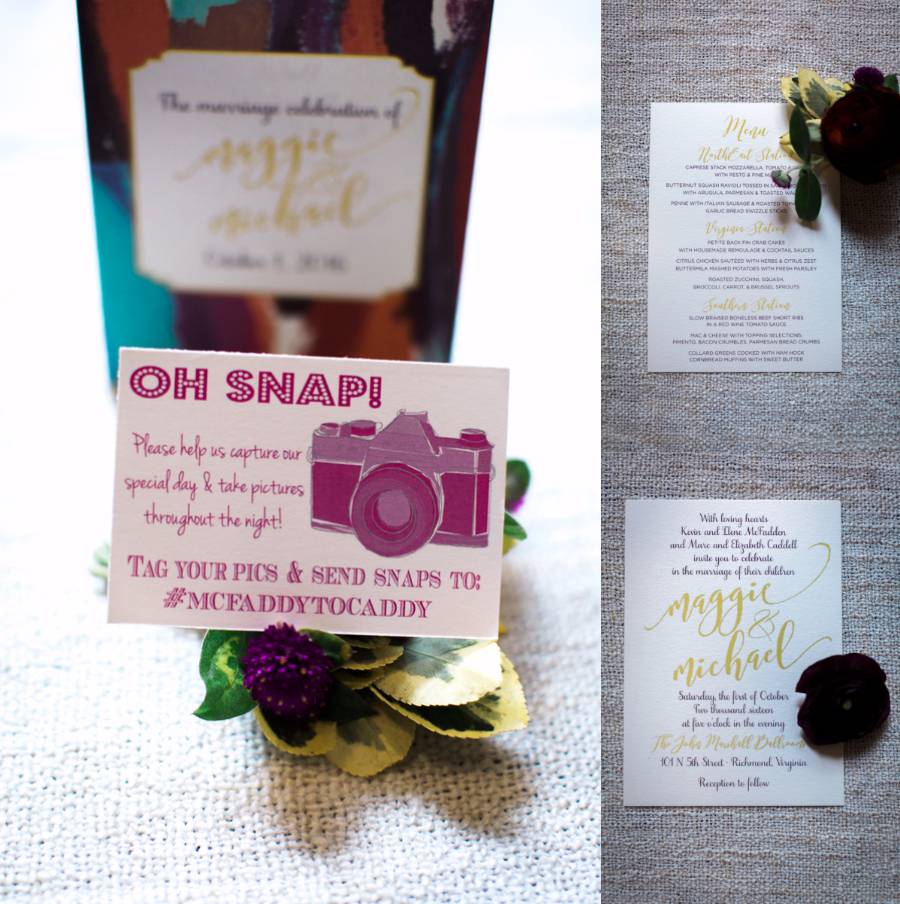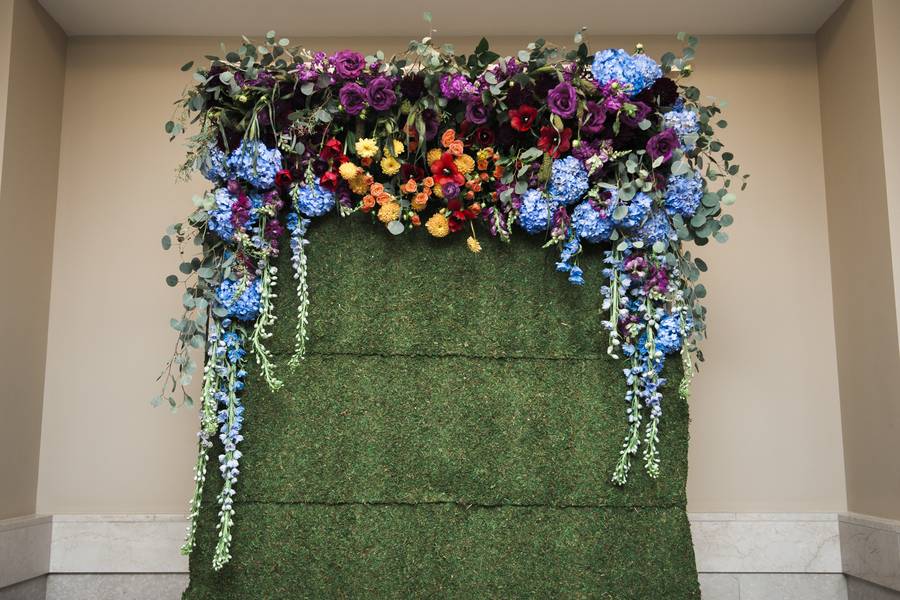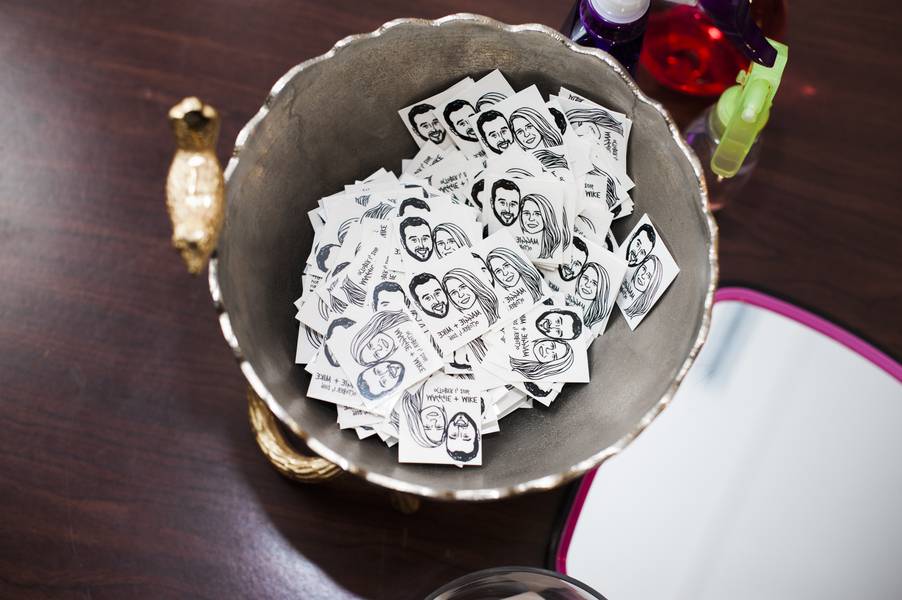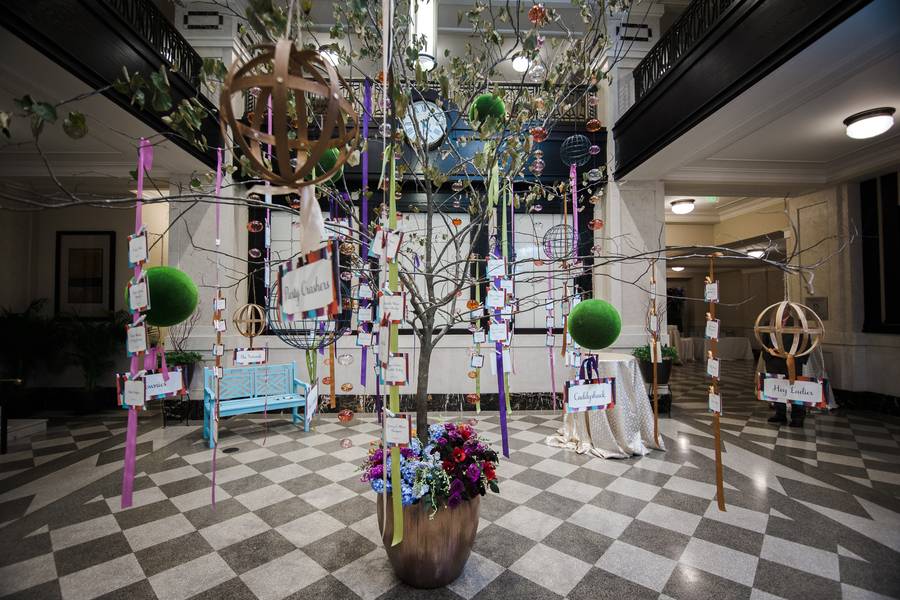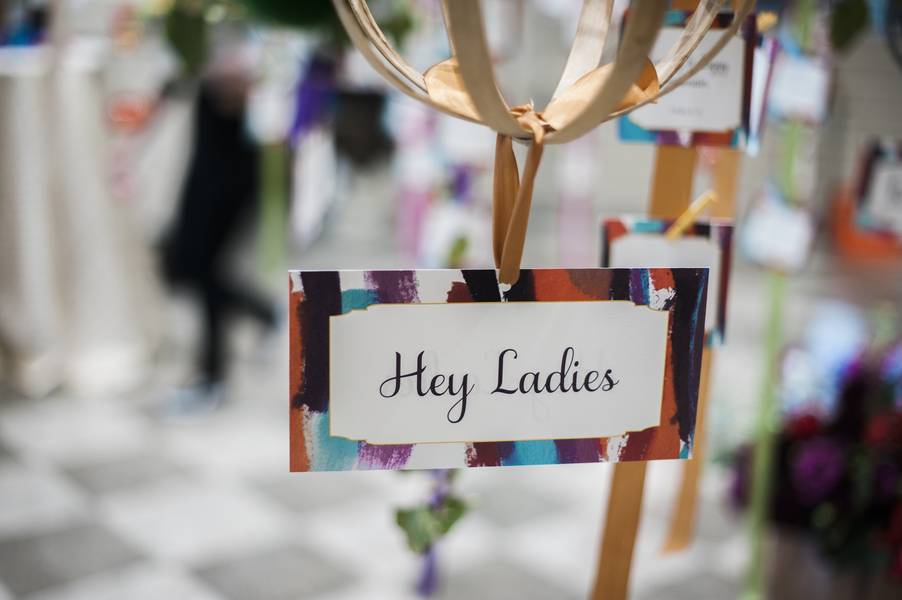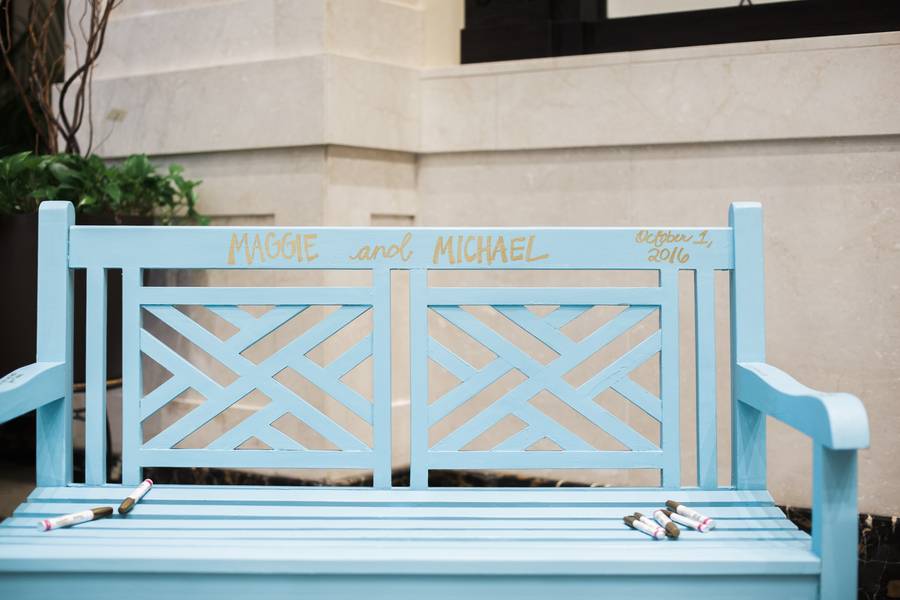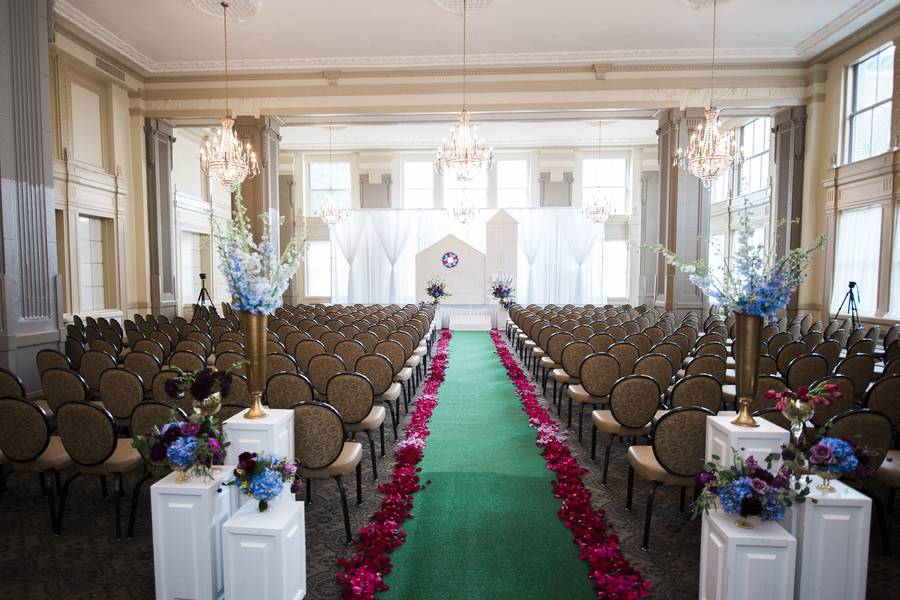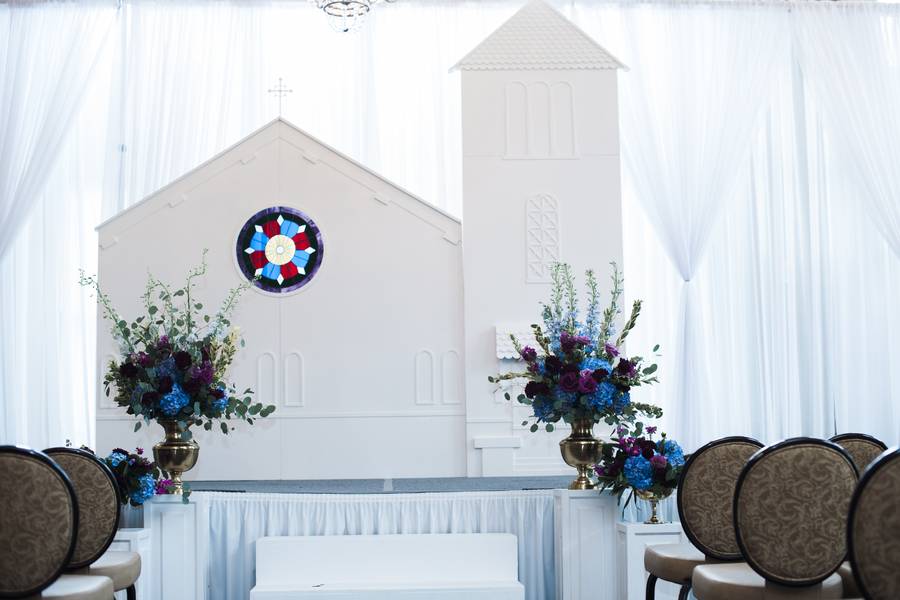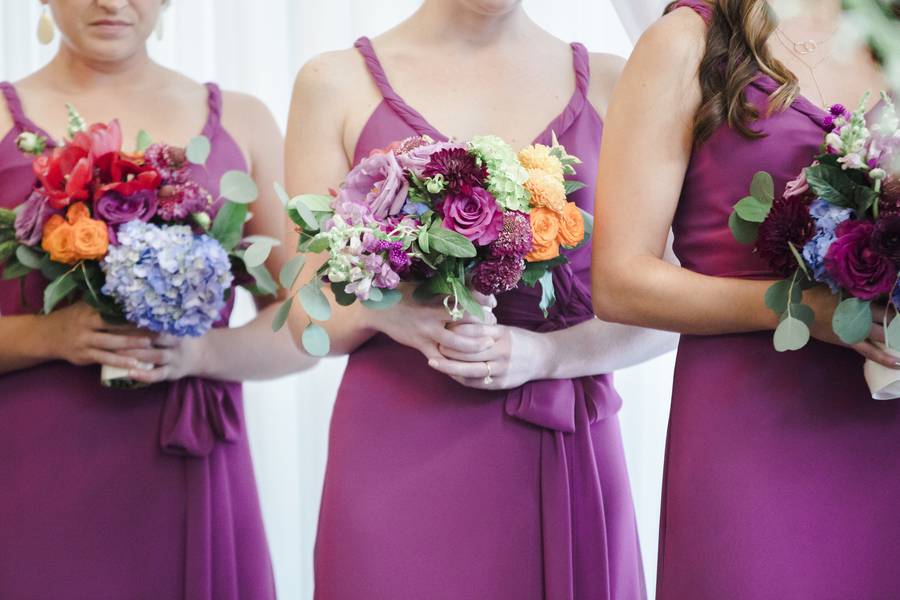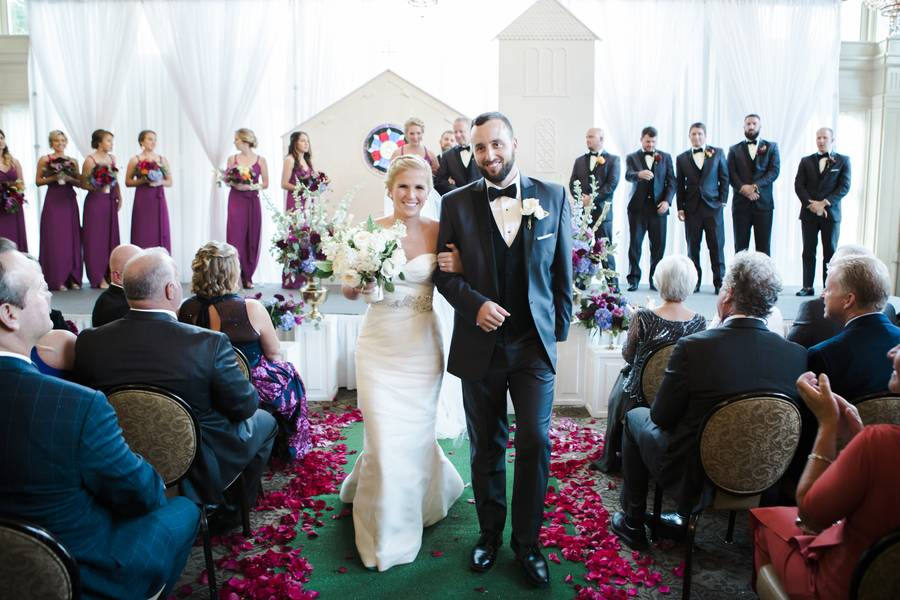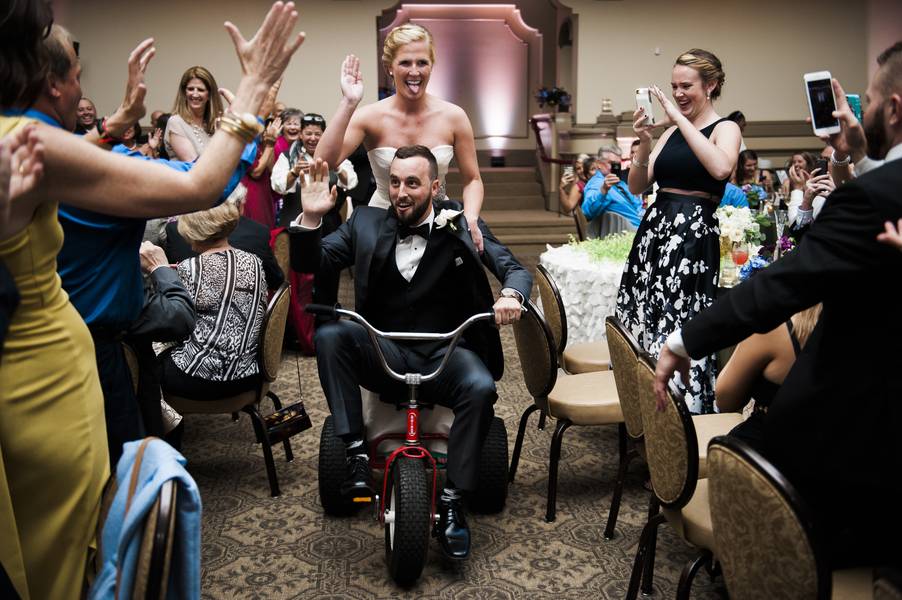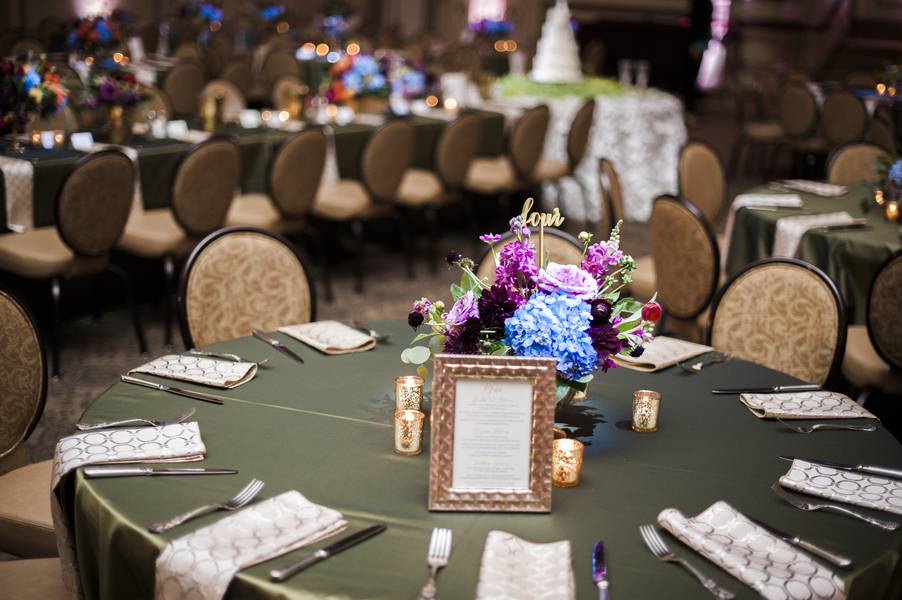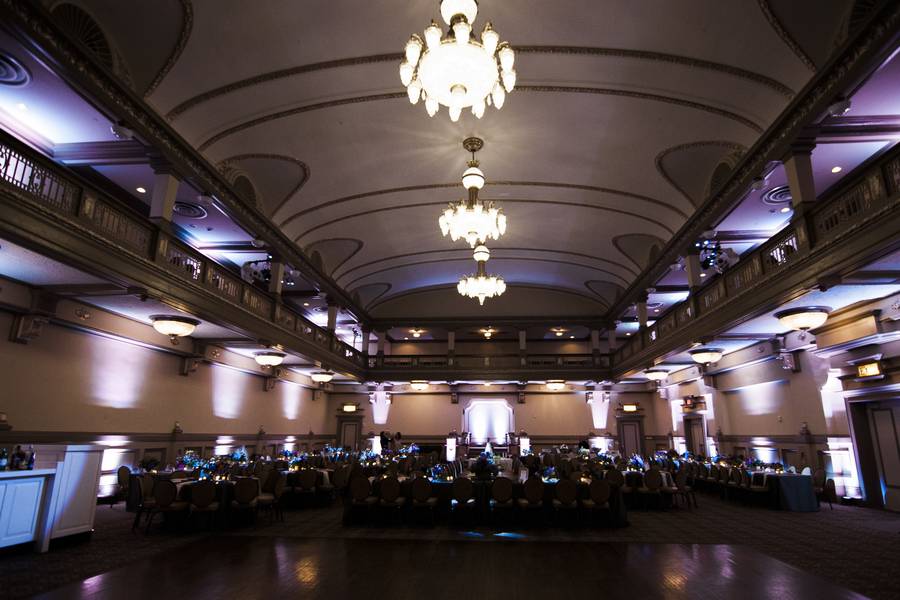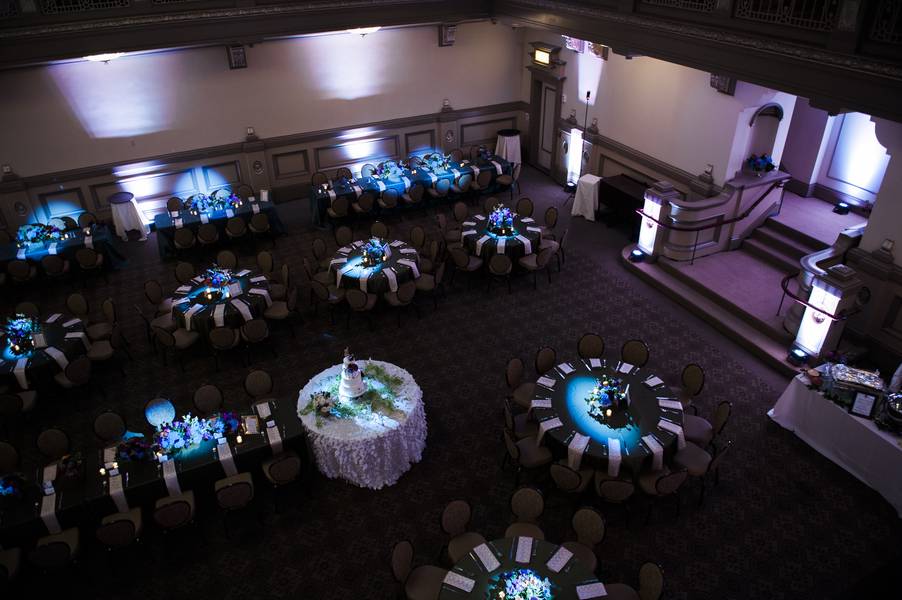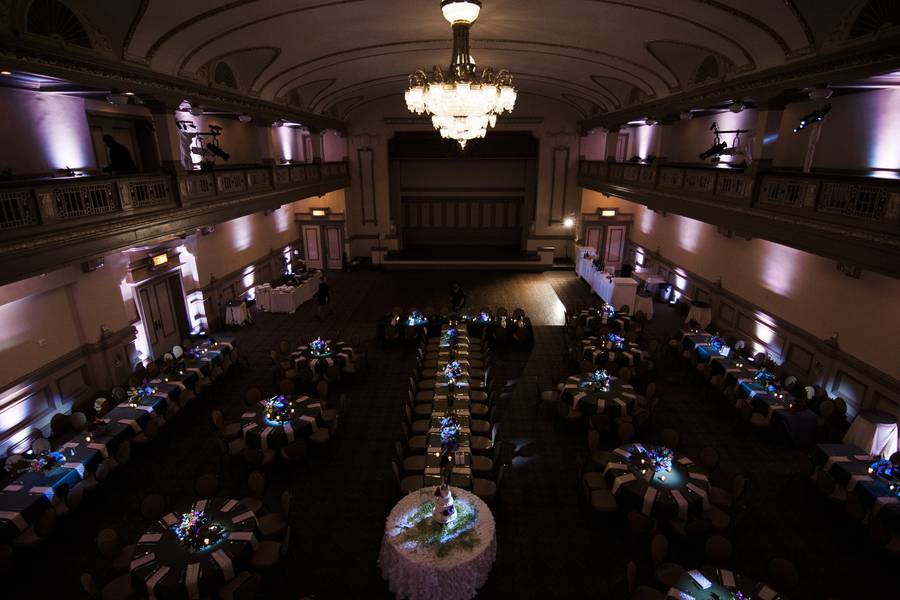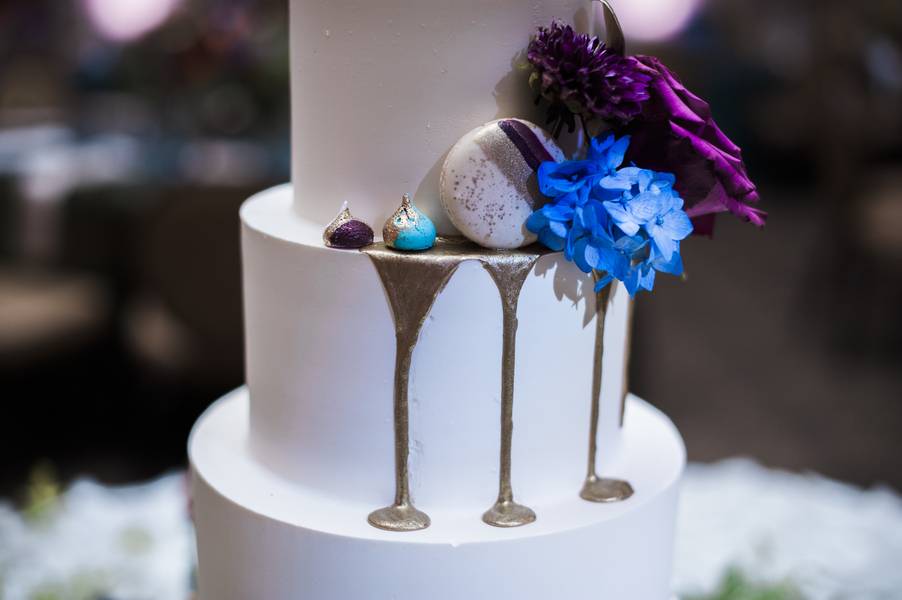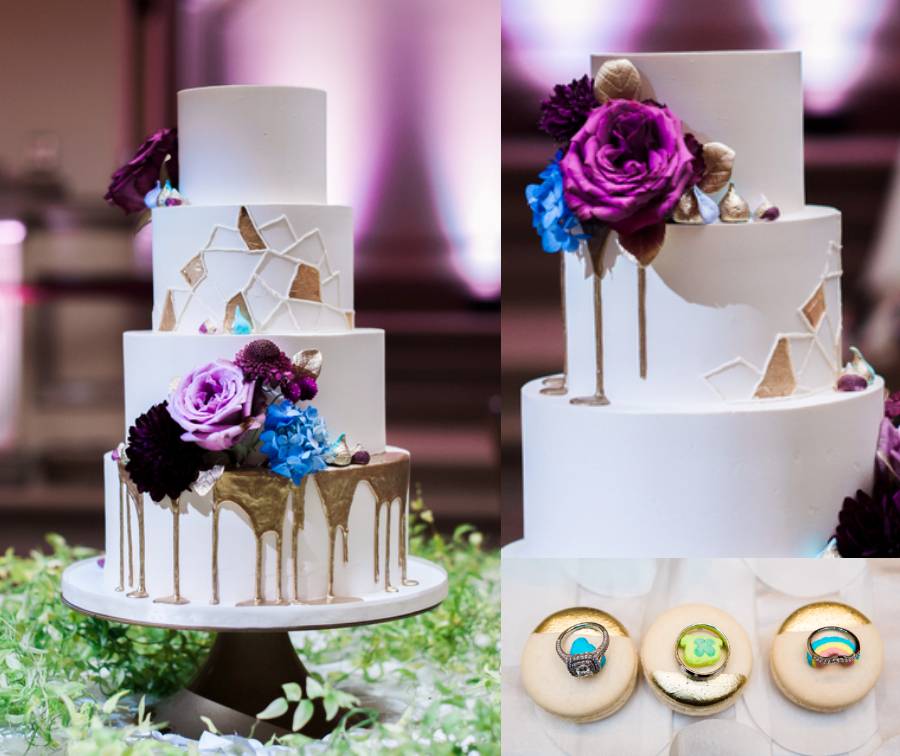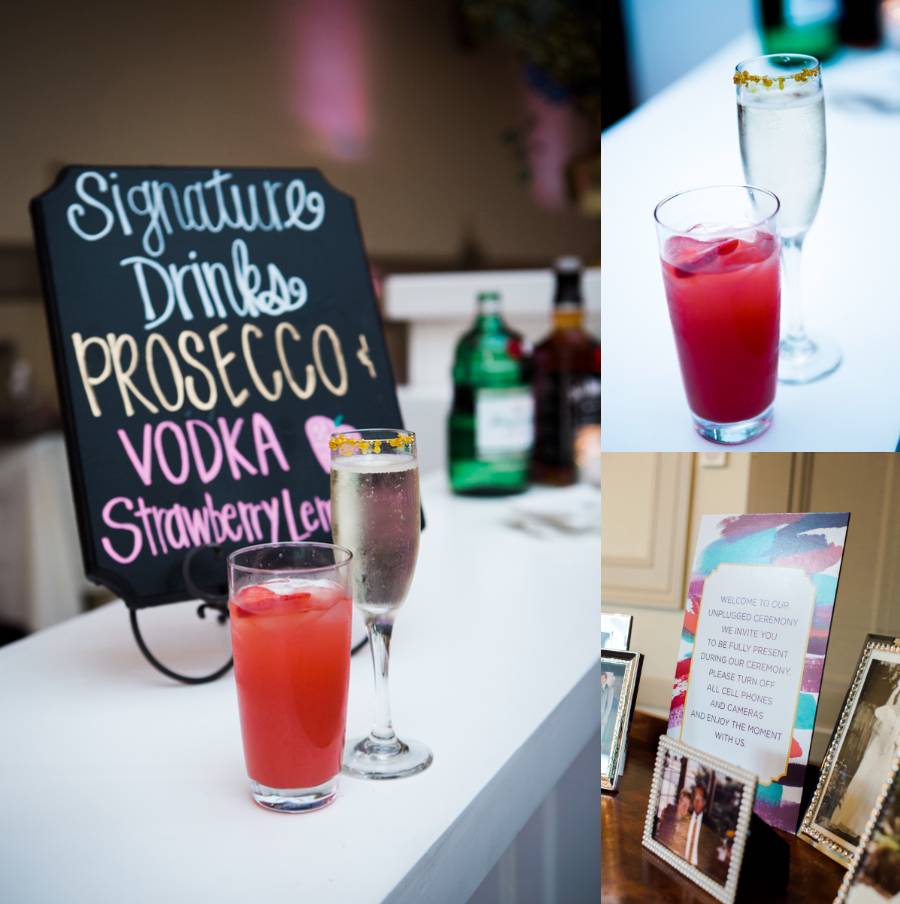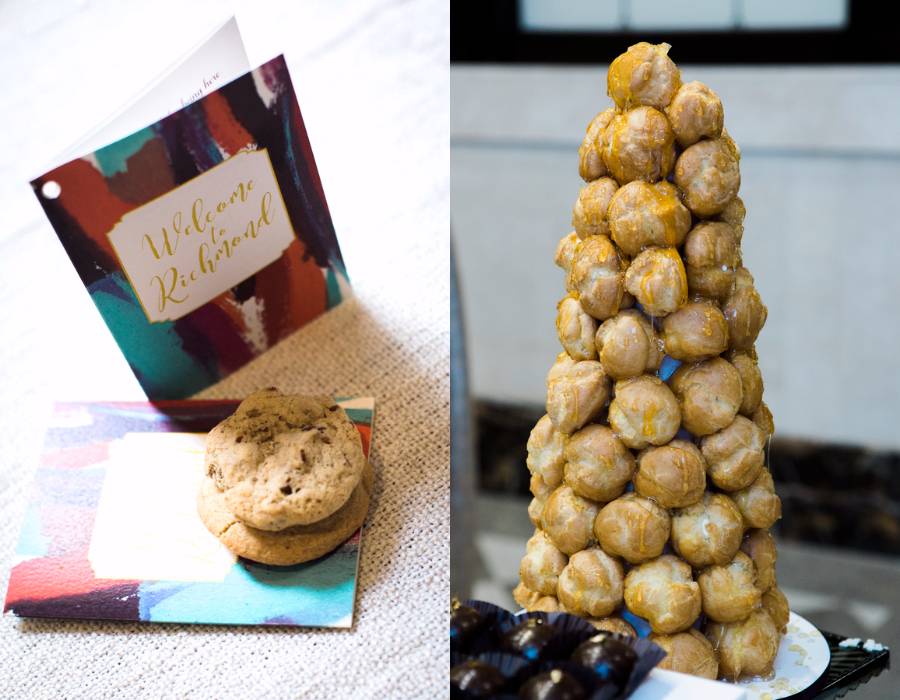 Take this Advice
Try to incorporate as much of your love story and who you are as a couple into the wedding as possible. This couple really enjoys riding bikes so they included a bike in their engagement session, then entered the reception on a tricycle and then exited the reception on a pedi-cab. What a great way to sprinkle in pieces of who you truly are and make your wedding one of a kind and all about your love story. ~Abigail Volkmann/Photographer
Money Matters
$45,000 +
About the Photographer
I am a photographer that is passionate about people and their story. I want to capture each client's individual and unique story through photographs. I also specialize in artificial lighting, so indoor wedding venues are actually my dream because I get to utilize my years of commercial photography experience and apply that expertise to beautifully lighting an indoor/dark wedding space. Wedding photography sort of found me, I am not sure I knew it was my dream, but I followed my path, wherever it took me, and discovered that I am exactly where I never knew I always wanted to be. I want to capture the journey, the life, and the light of those around me and my amazing clients. Check out my website.
Vendors
Photographer: Abigail Volkmann Photography
Calligrapher: Capital Calligraphy
Invitation Designer: Sue Corral Ink
Cake Designer: Sweet Fix Custom Cakes and Desserts
Bridesmaid Dresses: Bella Bridesmaids
Apparel: Annalise Bridal
Event Planner: Alyson Taylor Events
Band: Sam Hill Entertainment
Floral Designer: Amanda Veronee
Event Designer: Party Tables, Inc.
Lighting: Ampa Events
Photo Booth Equipment: Photo Boom Boom
Cinema and Video: Heart Stone Films
Event Venue: John Marshall Ballrooms