As a bride walks down the aisle, there is this dreamy feeling which usually carries on to the end of the wedding.  Allison and James' special day had this same feeling not just for the bride but for their guests as well. A feeling of blissfulness as the venue was transformed by MMD Events into an elegant setting with white florals, furniture, and linens by A Chair Affair and Nuage. We also can't get enough of the white and gold wedding décor which were prevalent in this affair. This wedding, brought to us by Jessica Ralph, will take us into a mystical world of classic elegance, so ride on!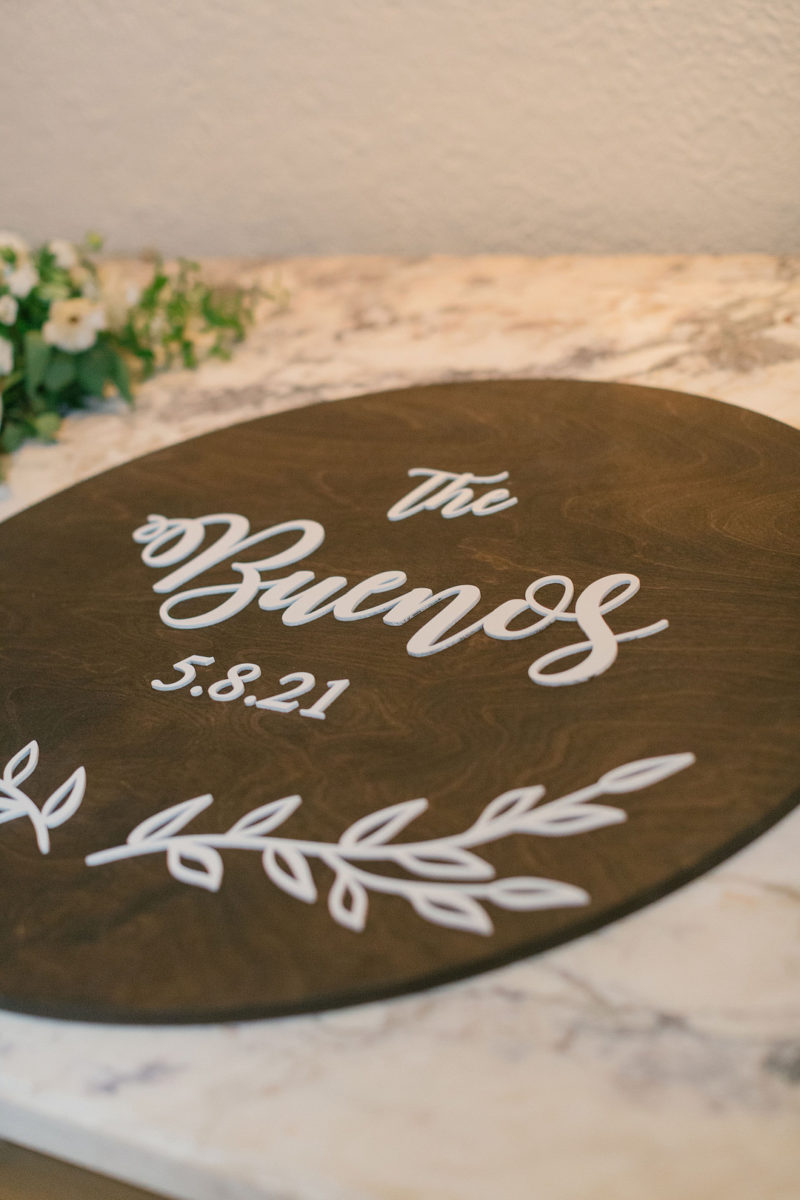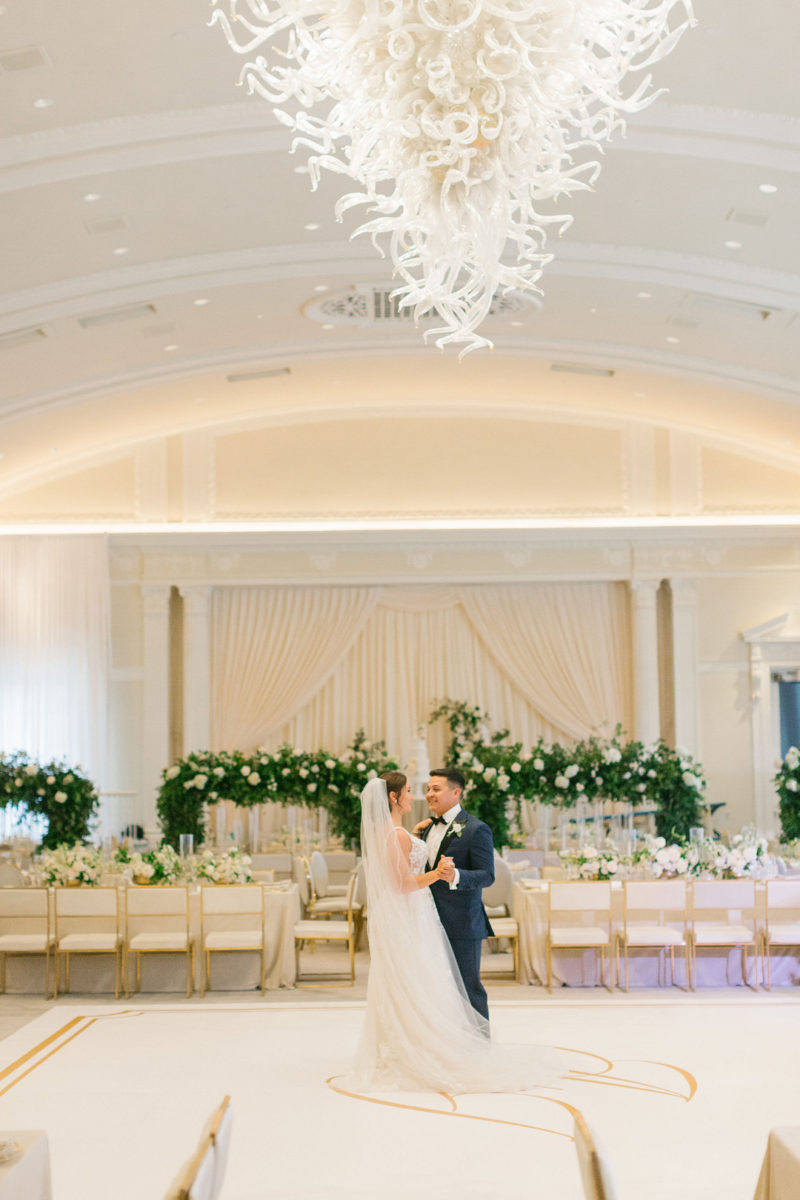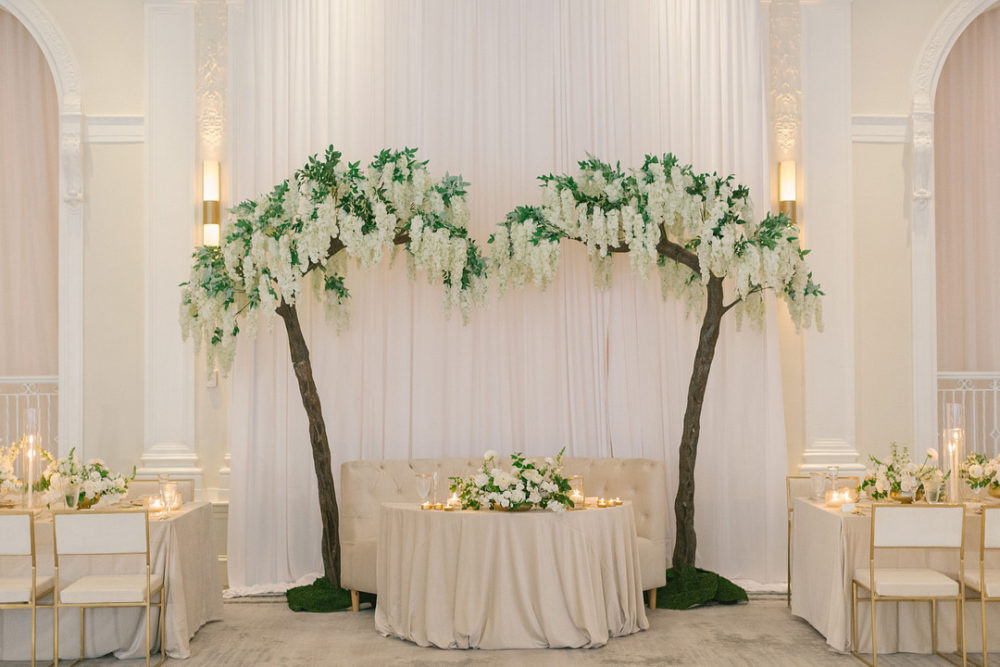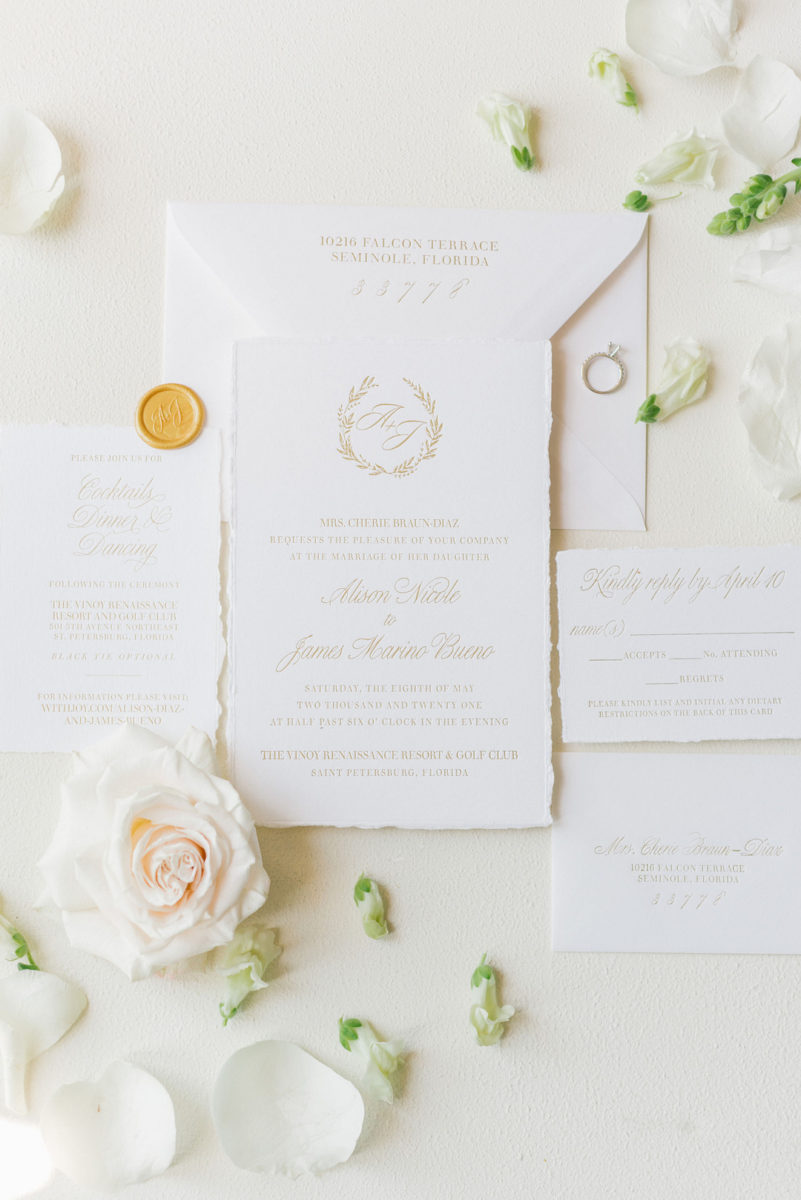 The Esplanade at The Vinoy Renaissance was converted into a floral waterfront dream. Larger-than-life white weeping cherry trees lined the aisle that led to an elevated, beautifully floral alter overlooking Tampa Bay.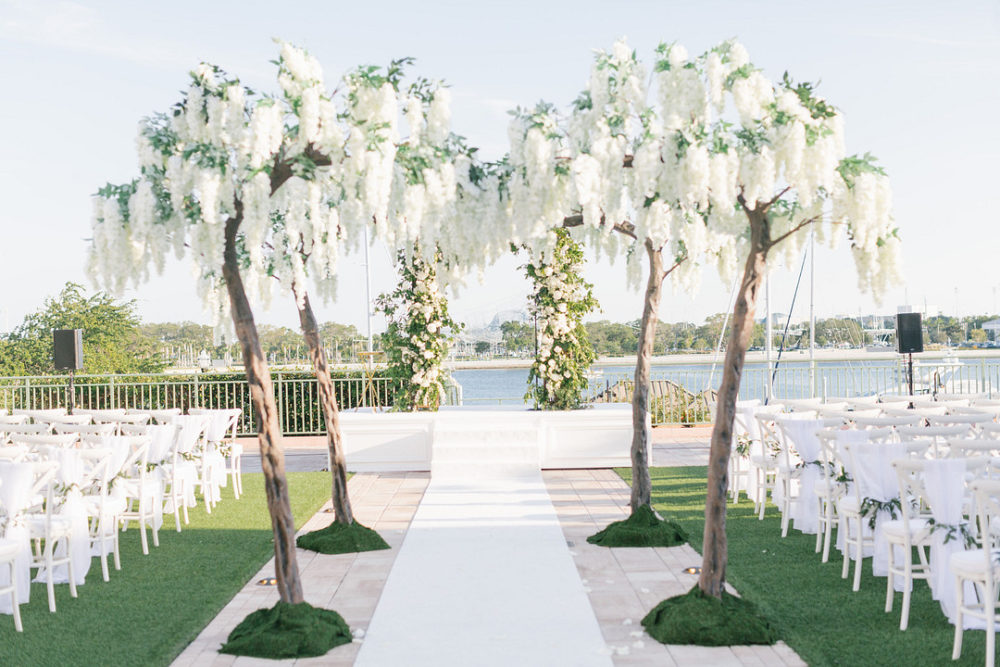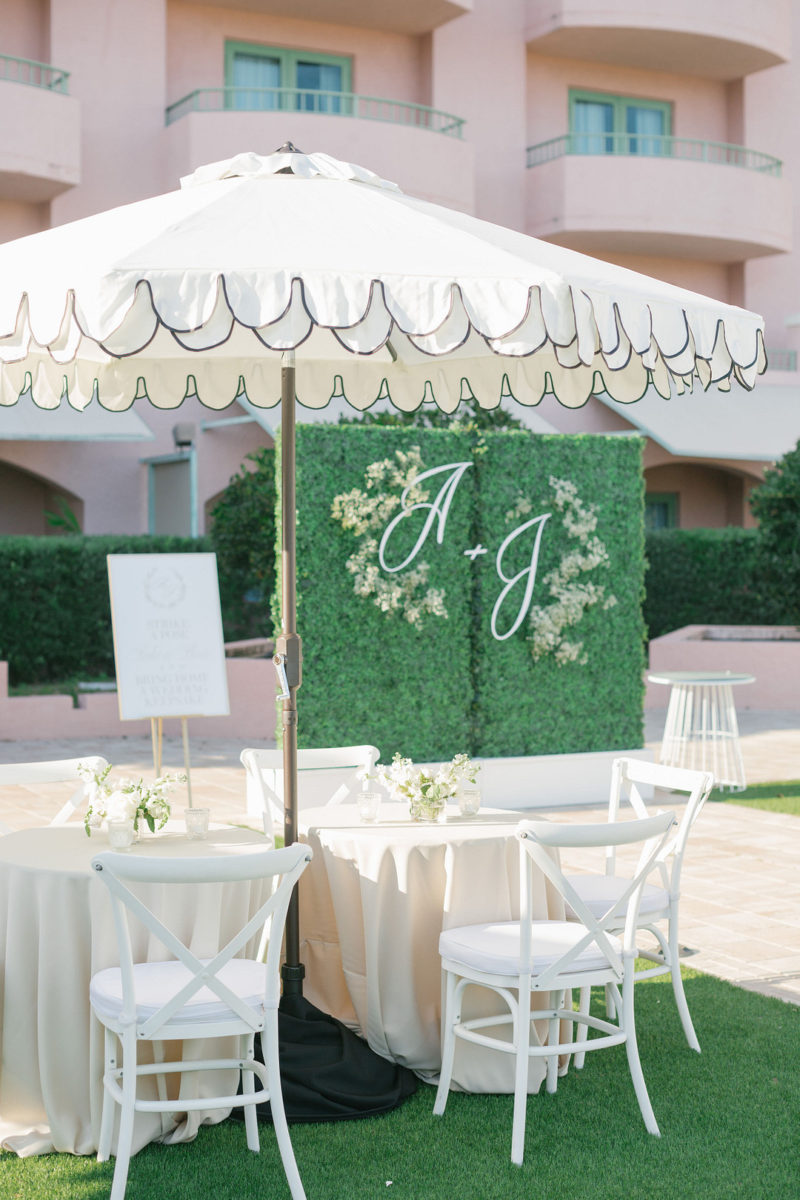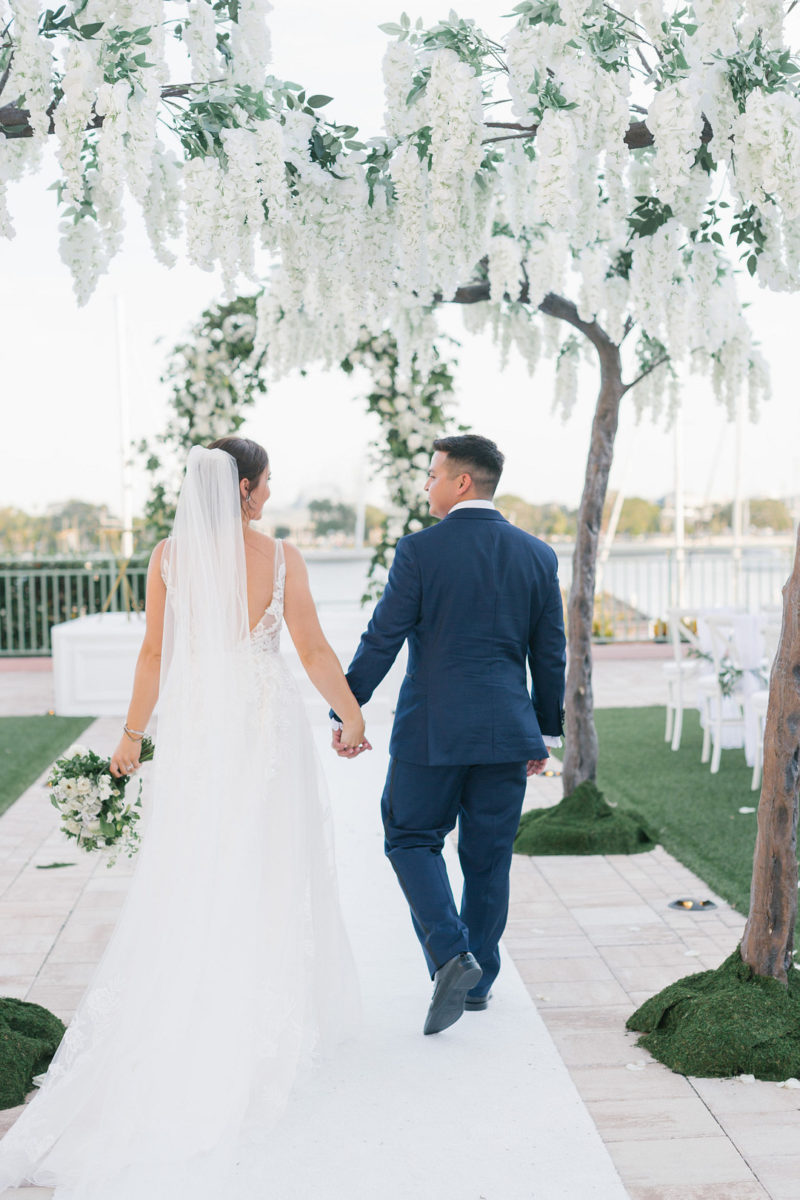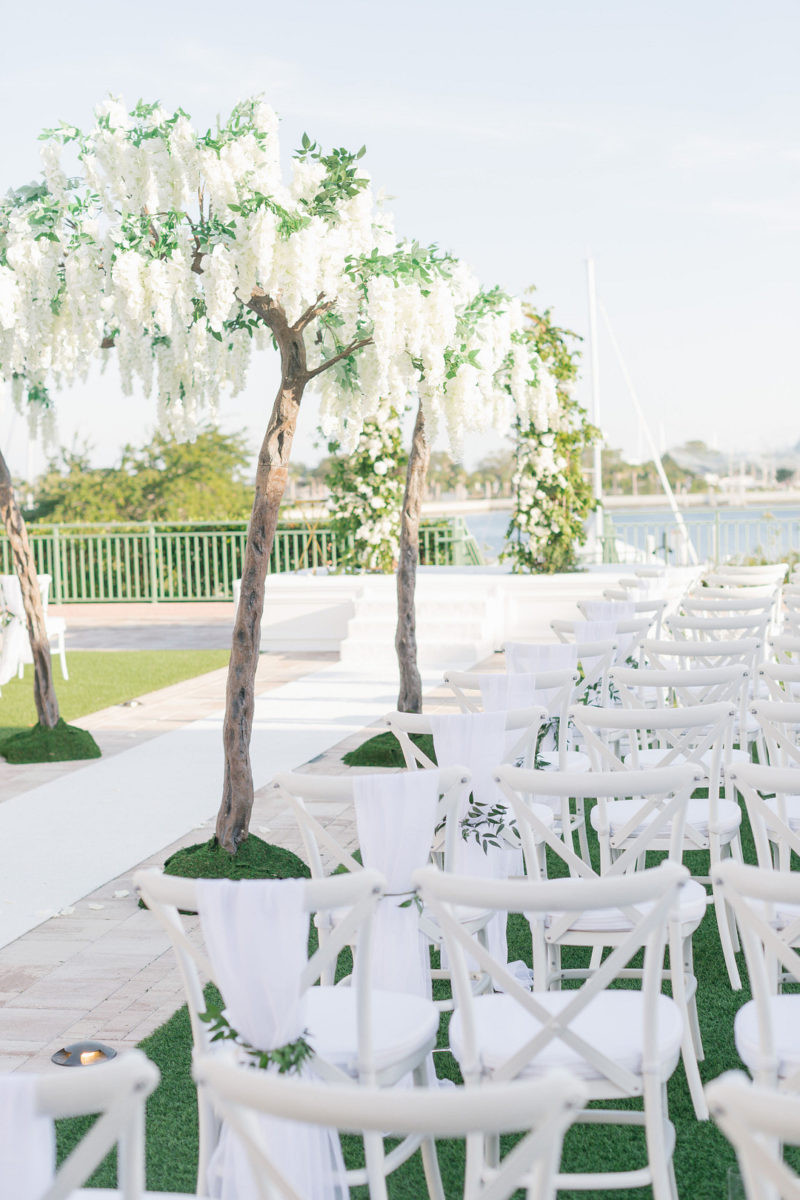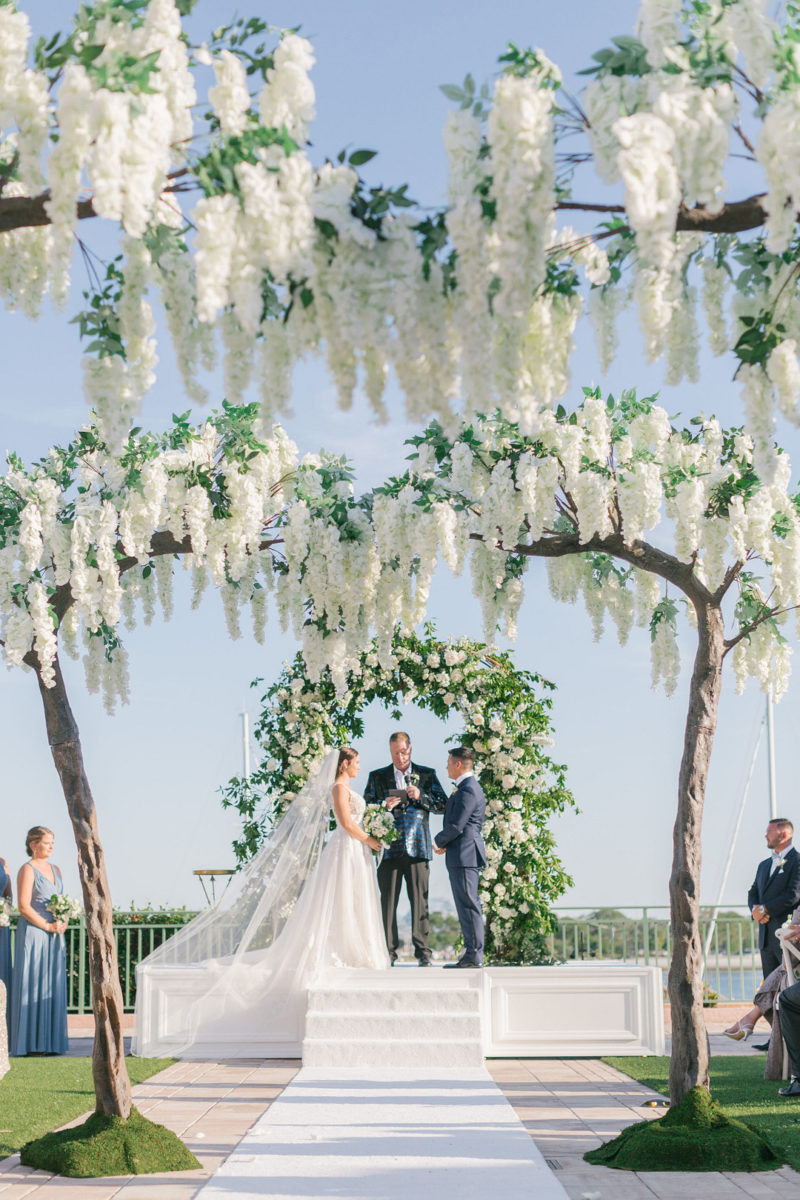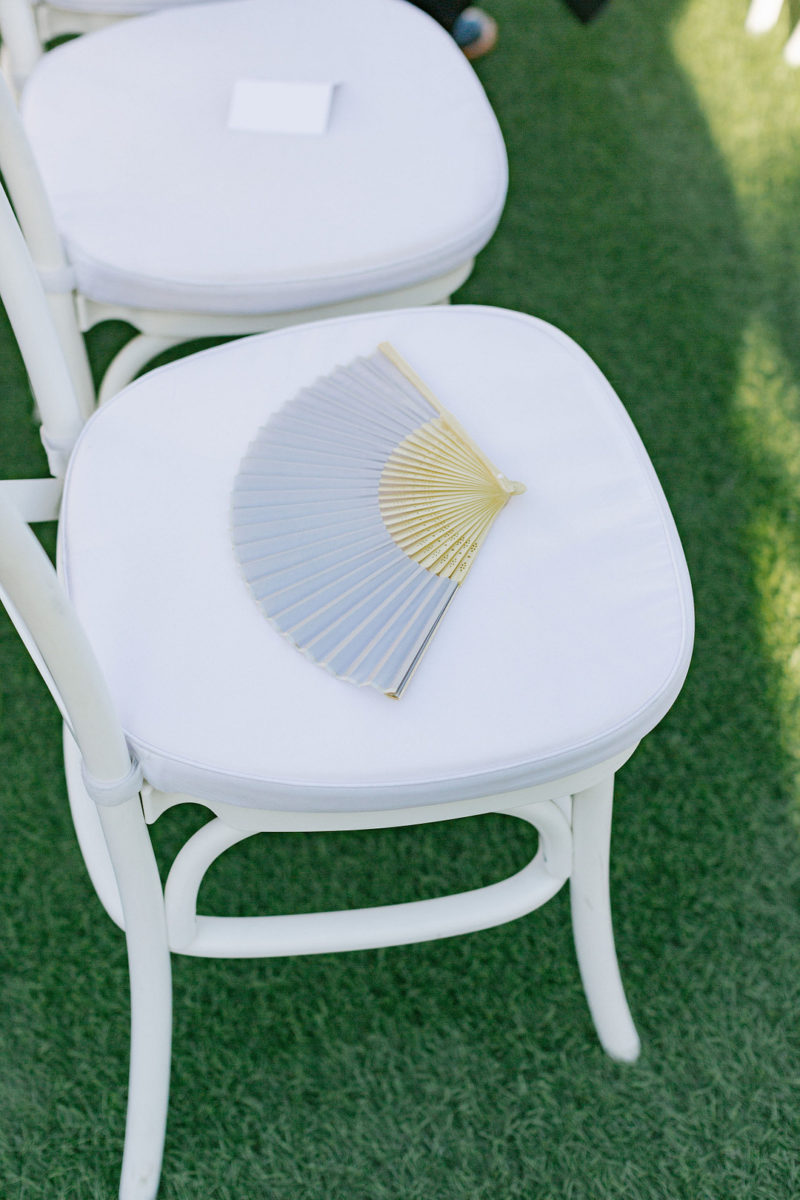 The reception at the ballroom was elegantly decorated with big eye-catching florals as the tables were arrayed with lush green arch and centerpieces of white flowers and lighted candles.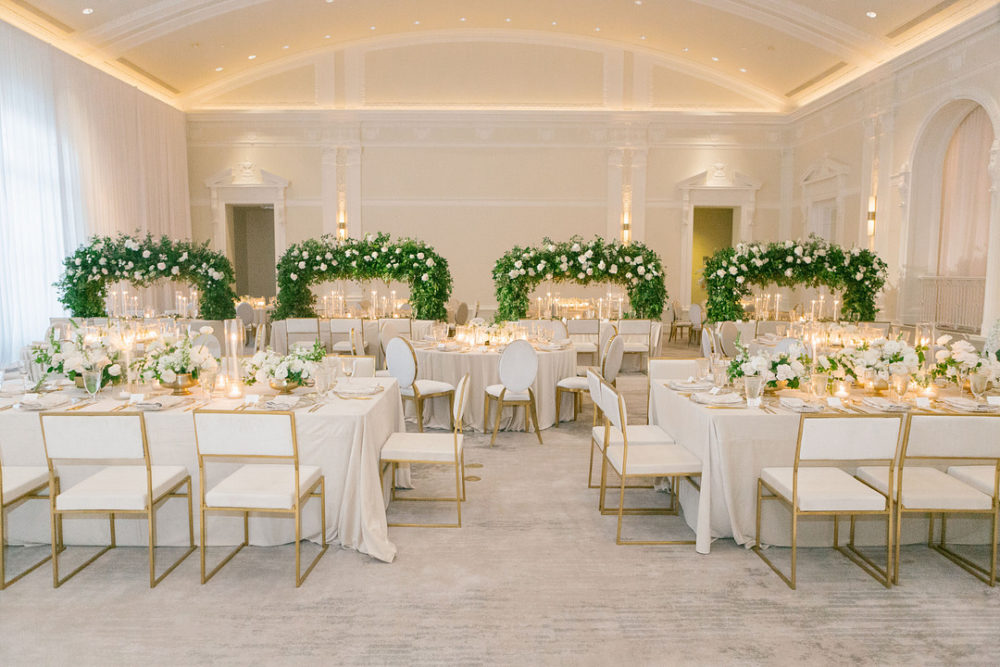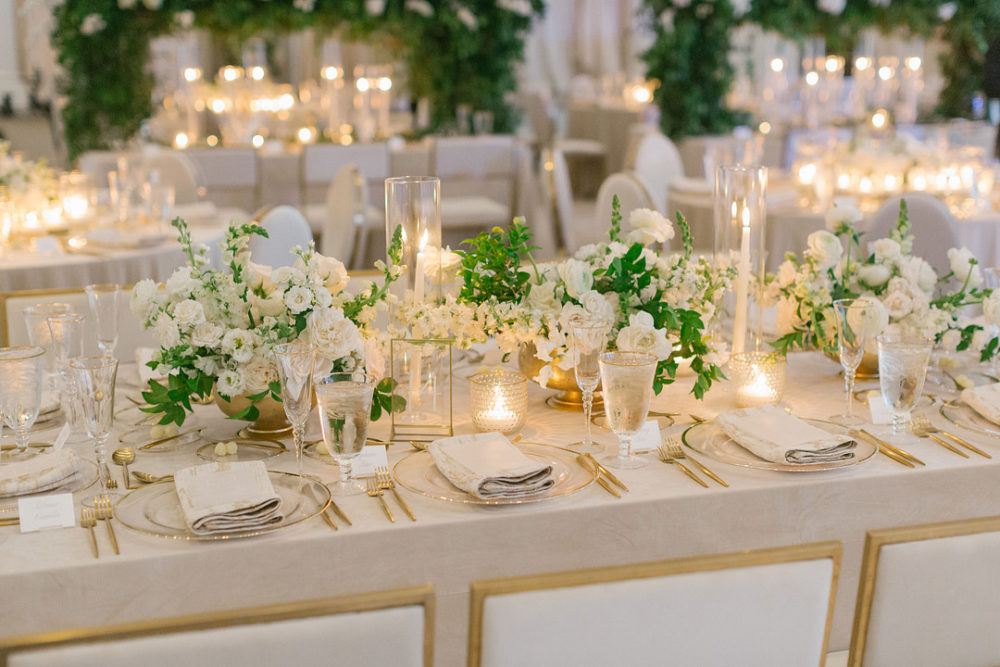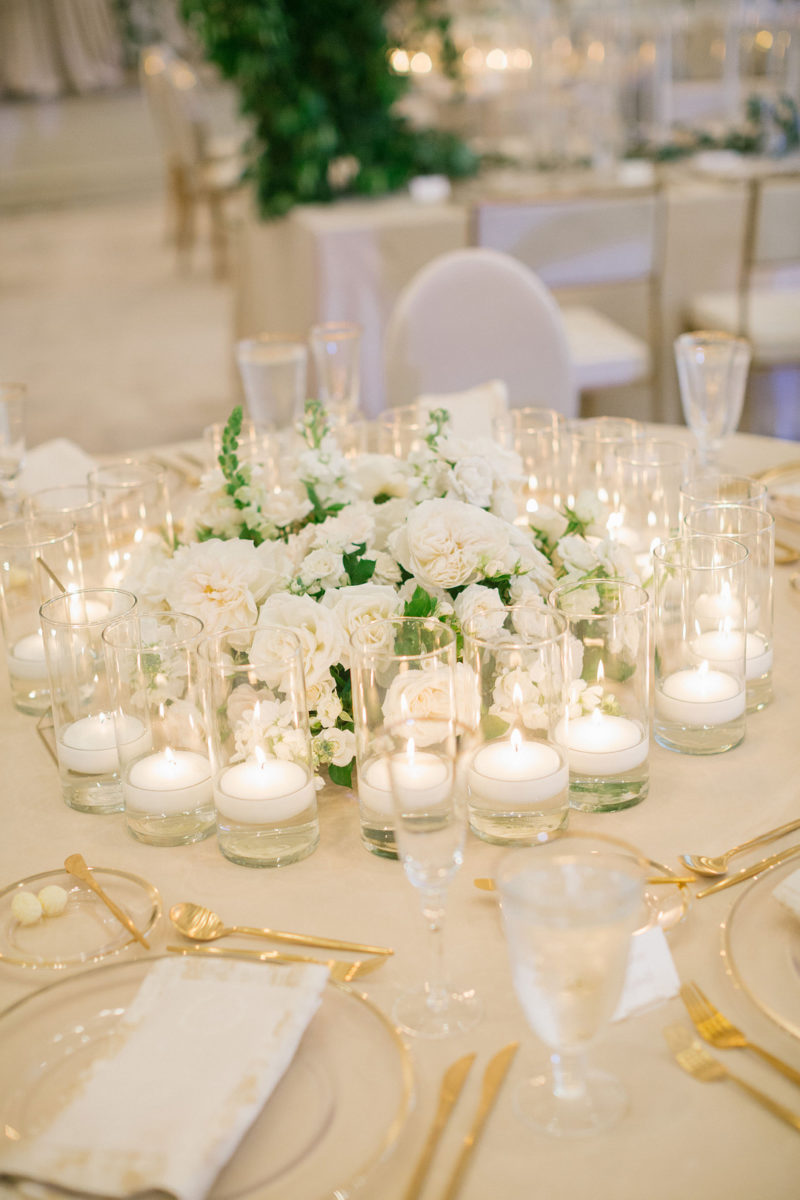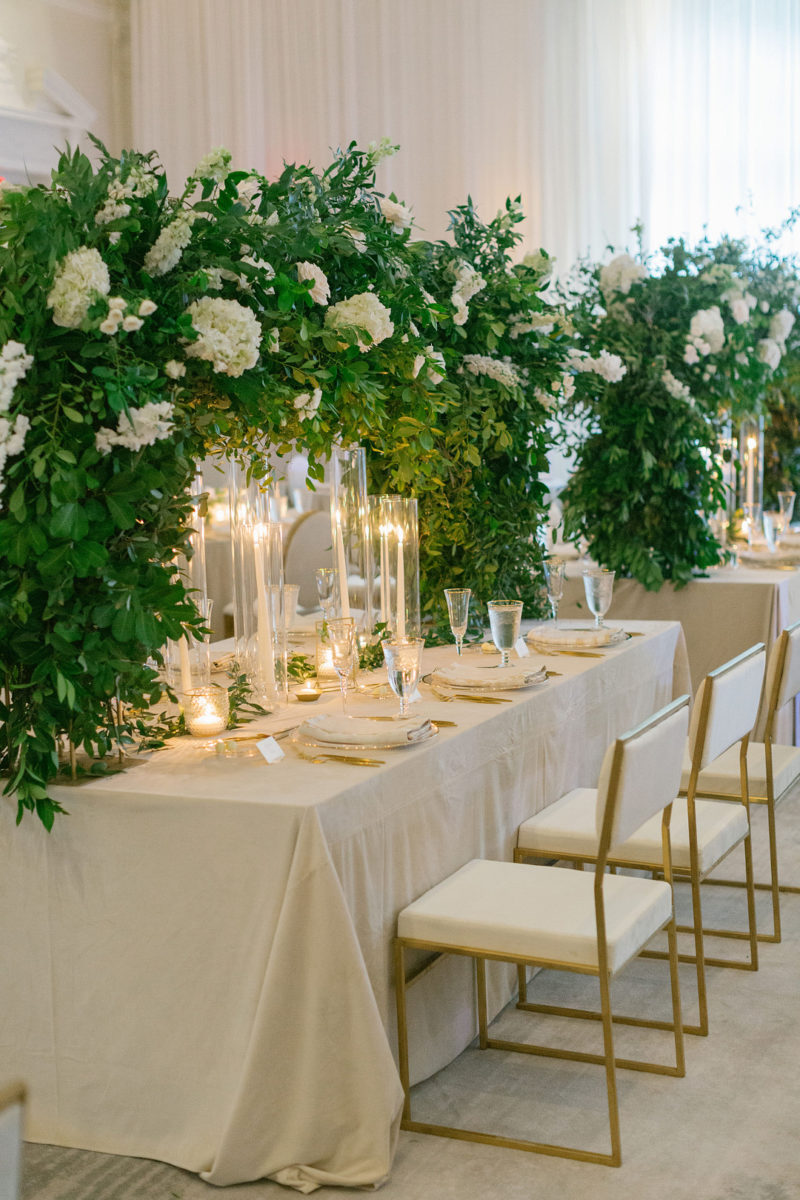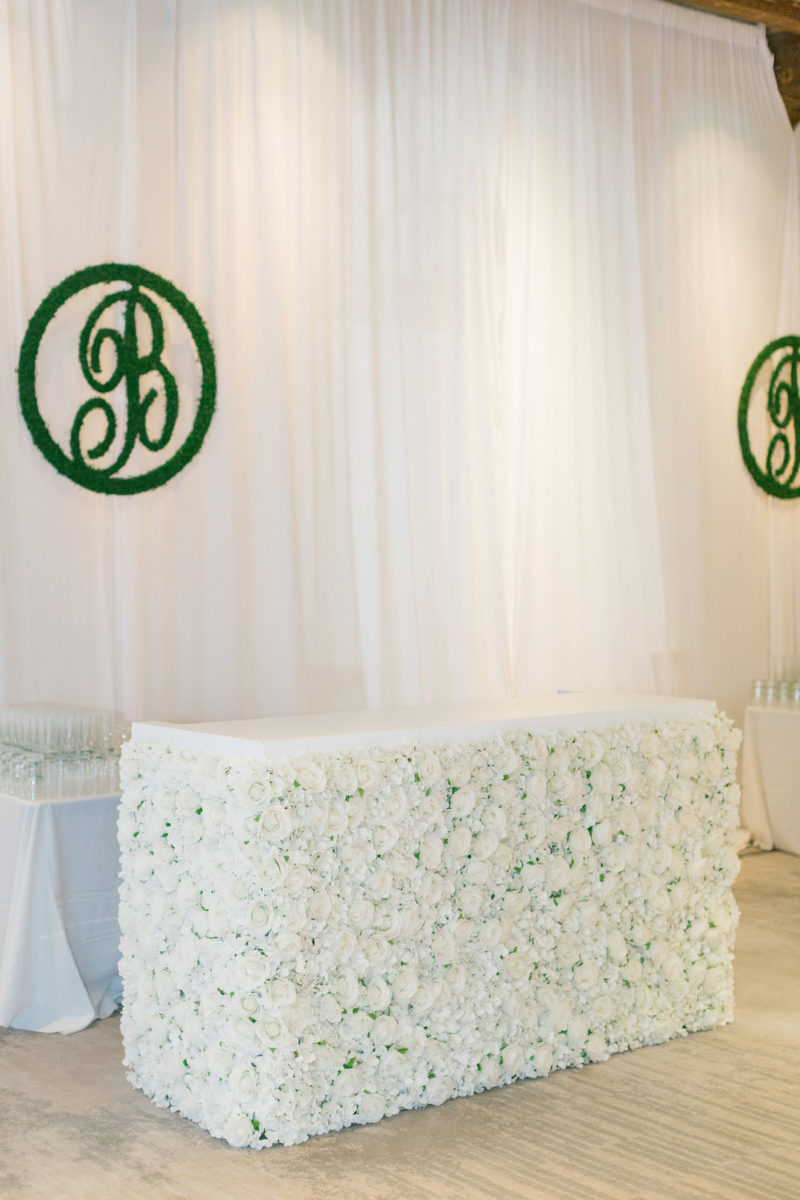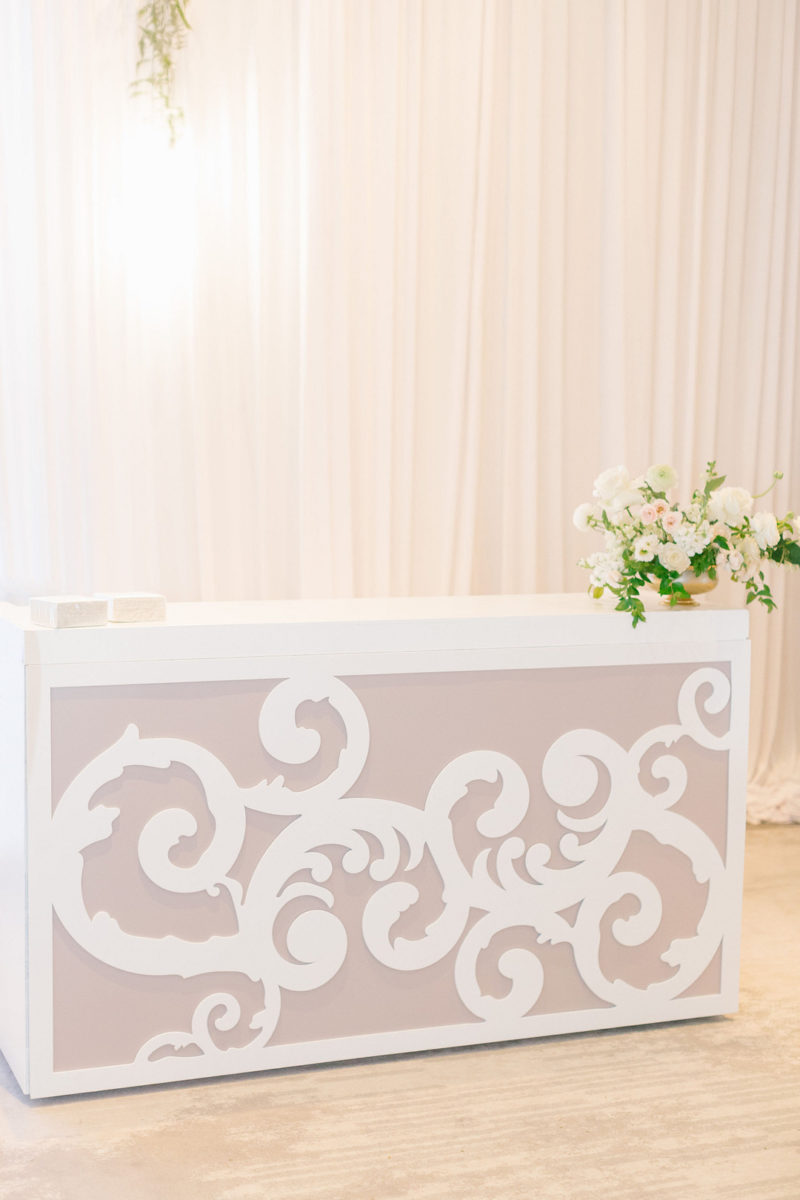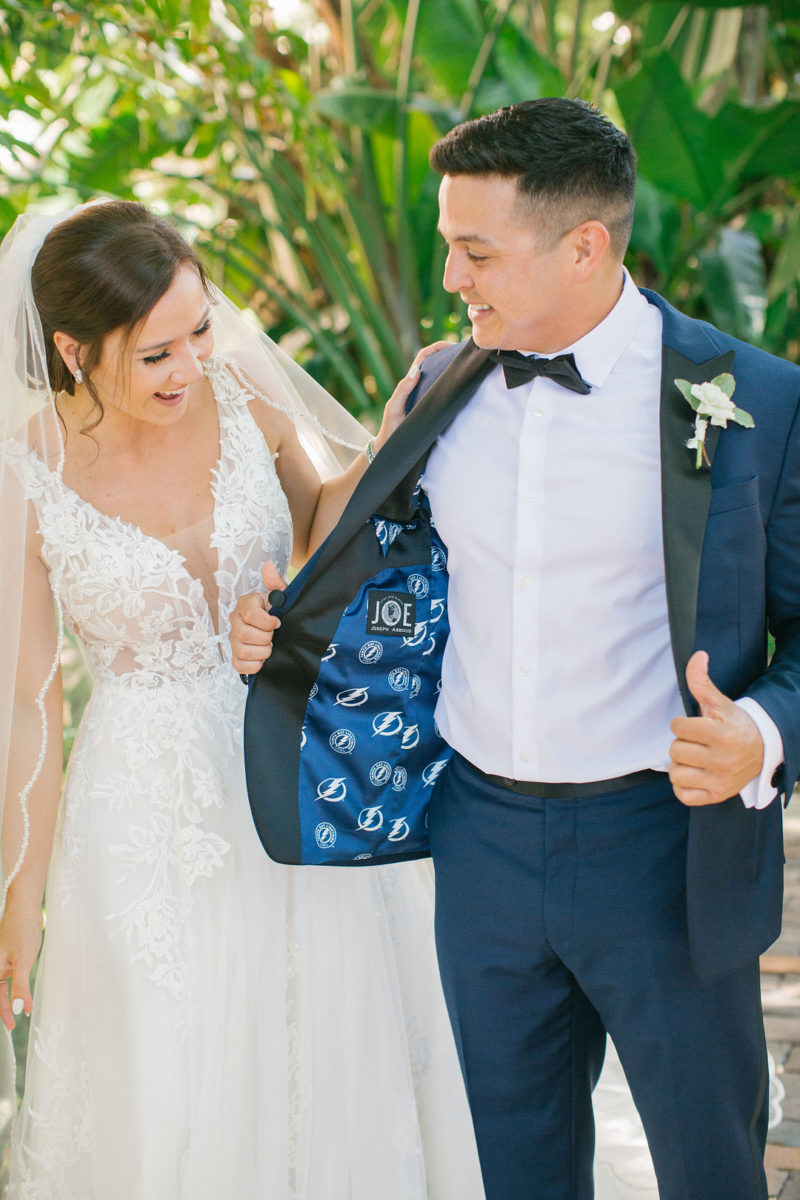 Guests enjoyed the couple's signature drink underneath covered linen umbrellas on sweetheart tables and monogrammed hedges until it was time to walk into the party.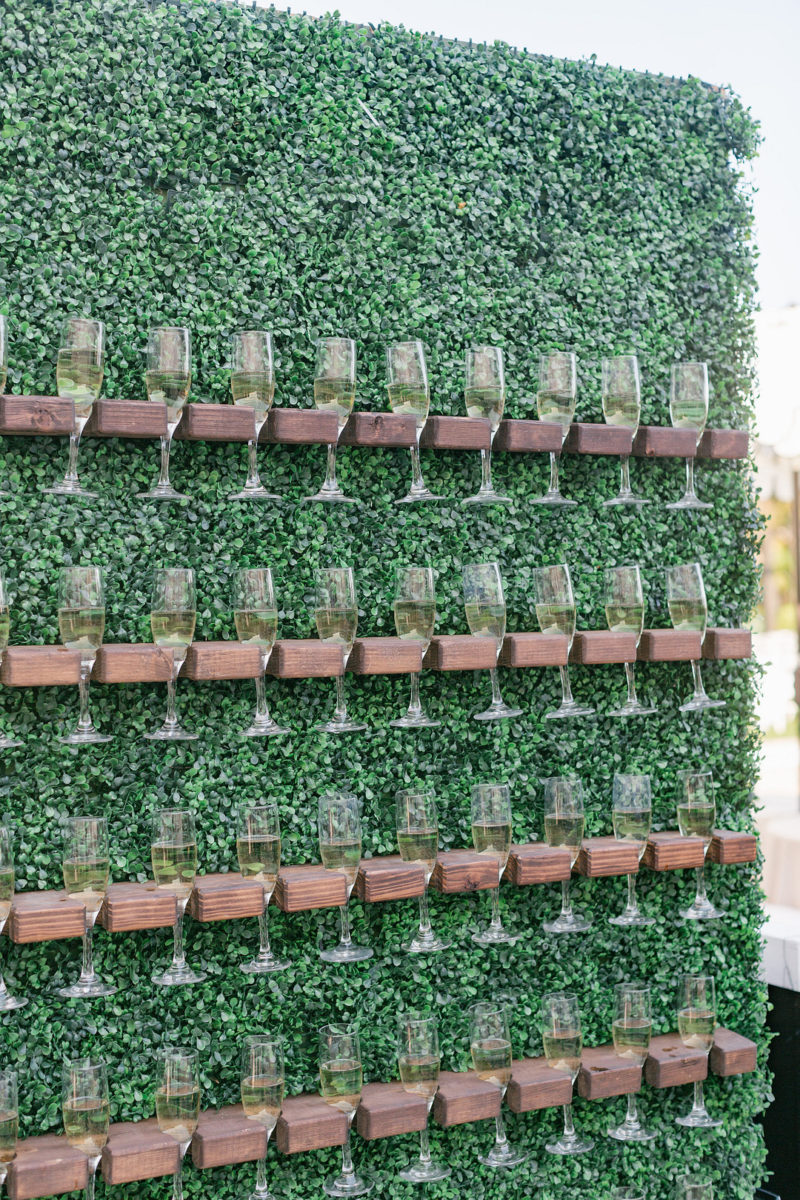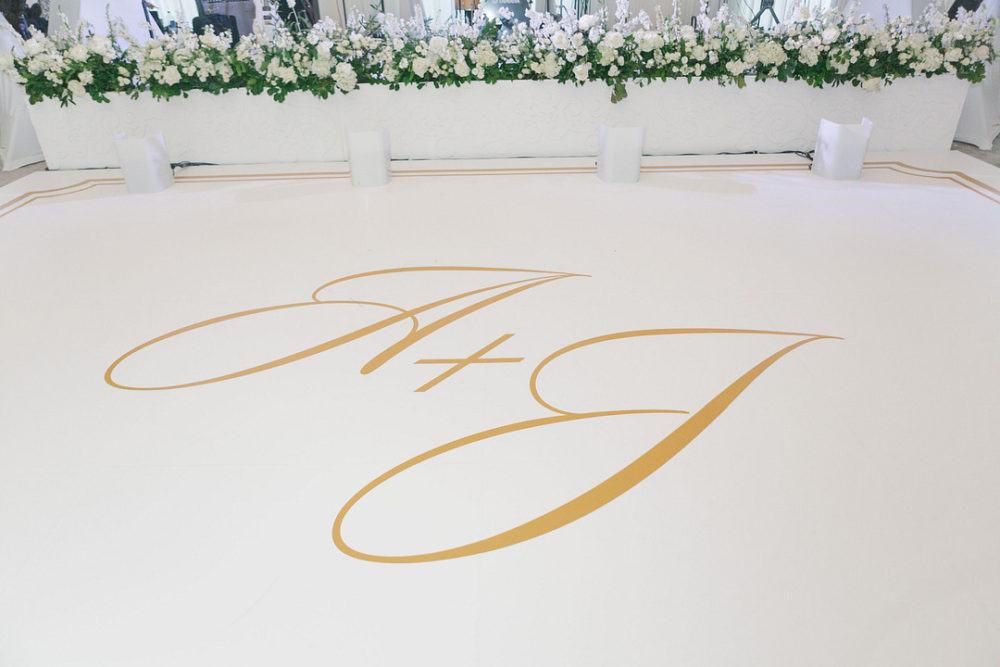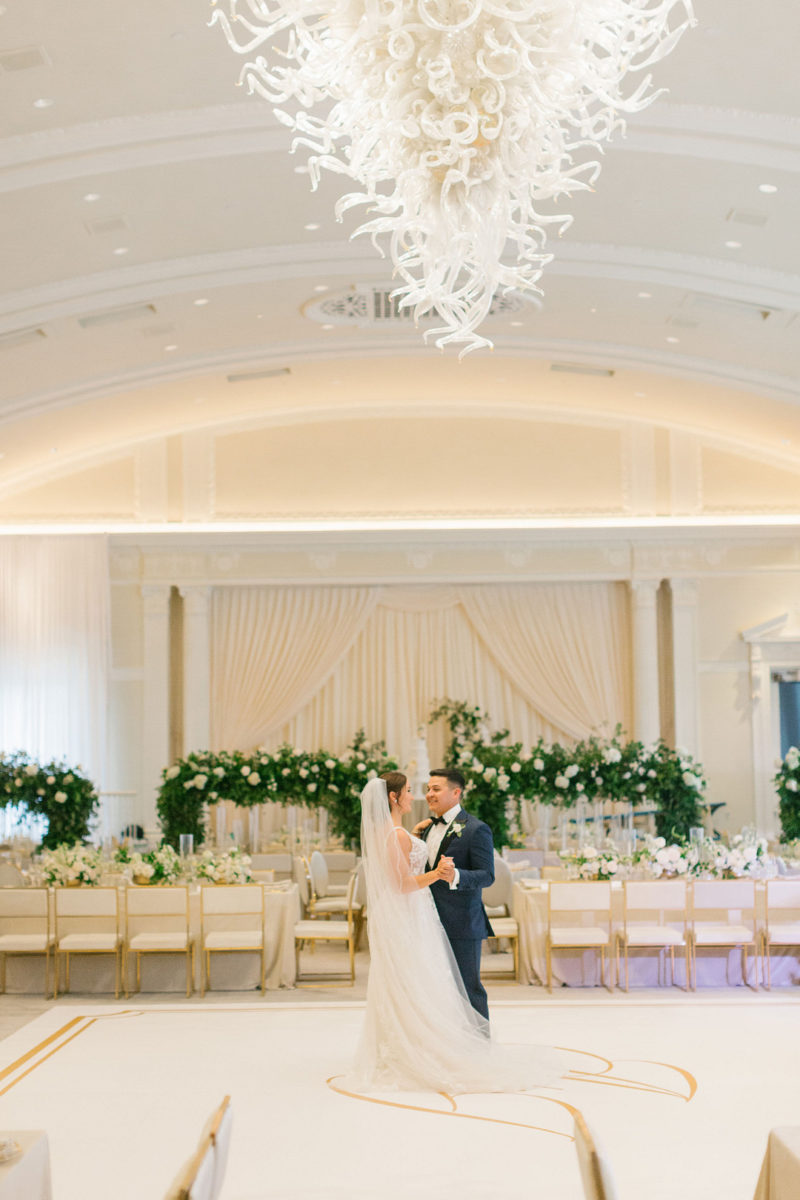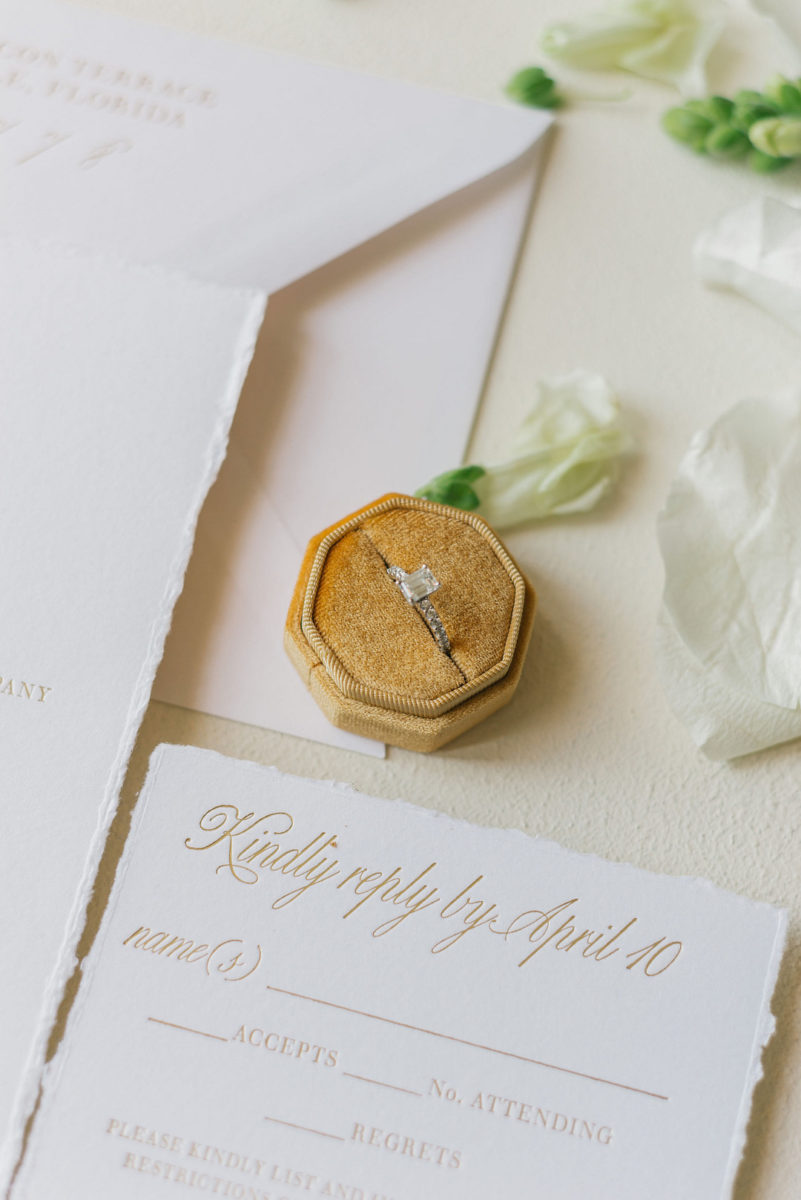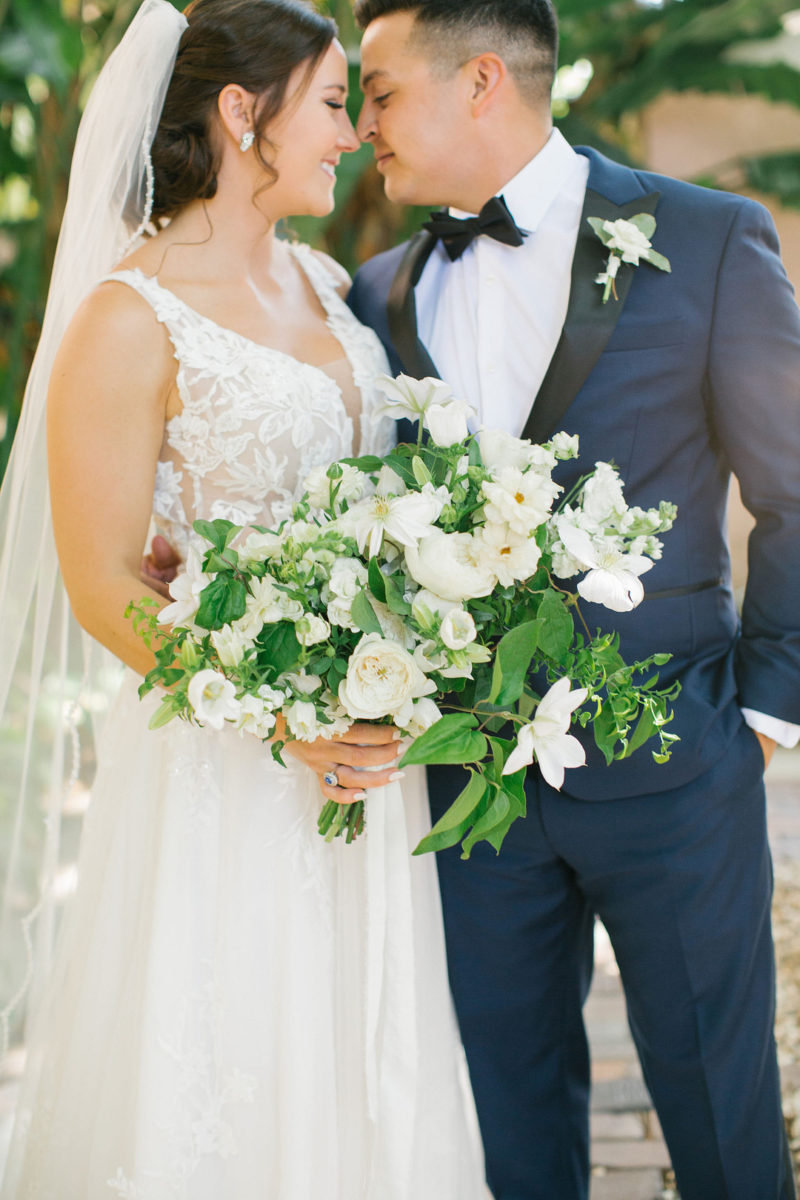 The fireworks display added a romantic spark to the couple's first dance. To top this glamorous and luxurious wedding is the elegant 5 level cake simply decorated with blossoms by Hands on Sweets.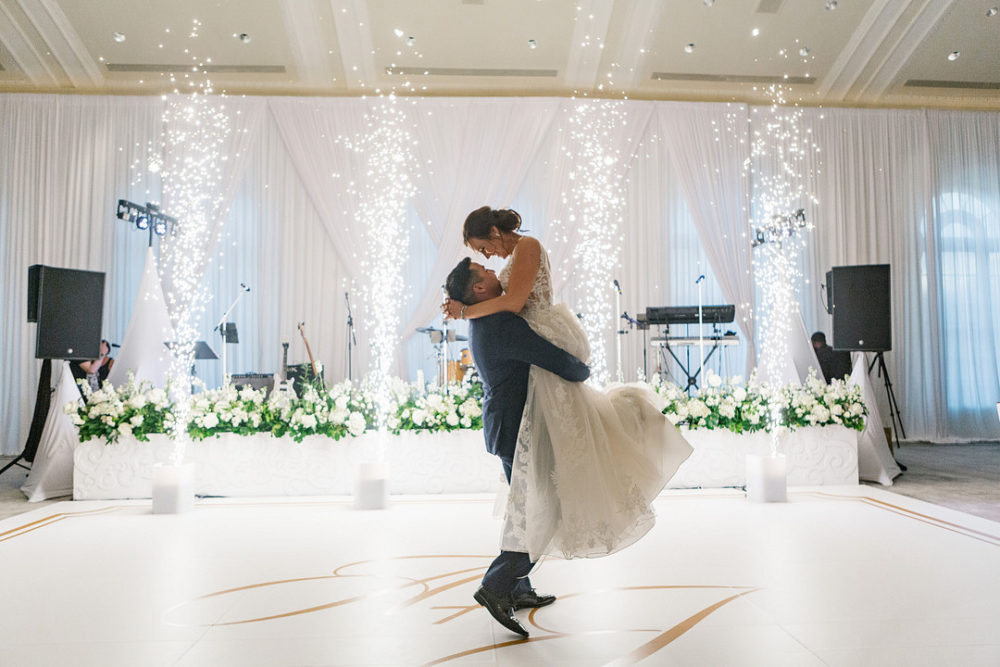 Photography by Avery vividly captured this once-in-a-lifetime event with bright and photo-finish pics which sealed this day's special memory forever.
Associated Vendors
Event Venue: The Vinoy Renaissance | Ring Designer: Gold and Diamond Source | Other Location: The Dressing Room | Invitation Designer: URBANcoast | Cake Designer: Hands on Sweets | Cinema and Video: Bonnie Newman Creative | Equipment Rentals: Mobile Wind | Equipment Rentals: Letz Dance On It | Equipment Rentals: Treasury Rentals | Linens and Coverings: A Chair Affair | Linens and Coverings: Nuage | Floral Designer: MMD Events | Musicians: Bella Musica | Band: Matt Winter Band | Beauty: Lasting Luxe | Photographer: Photography by Avery