A dream is wish you heart makes, when you're fast asleep. But, not in this styled photoshoot, darling — you are wide awake here and this is real. A mixture of silver and sky colored regal elements and humble trinkets, one magical moment is made for you to admire. Remember, princess, whatever you wish for, you keep. So, keep on dreaming and take on some ideas from this Cinderella inspired photoshoot from the Fairy Godmother!
---
The Styled Shoot Details
---
Sky's the Limit
Out in the sky, there's a silver lining. On this day, we set those silver linings on the bright of the sky colored bouquets, centerpieces, and ceramics. Such beautiful combinations, such eye candies!
---
Sew and be Merry
Needles and threads played a big part in Cinderella's life, as her tiny mouse friends helped her sew her ball gown when she had none. Of course, those stuff should play a big part on this day, too! What do you think about these simple stuff put together? Adorbs, right?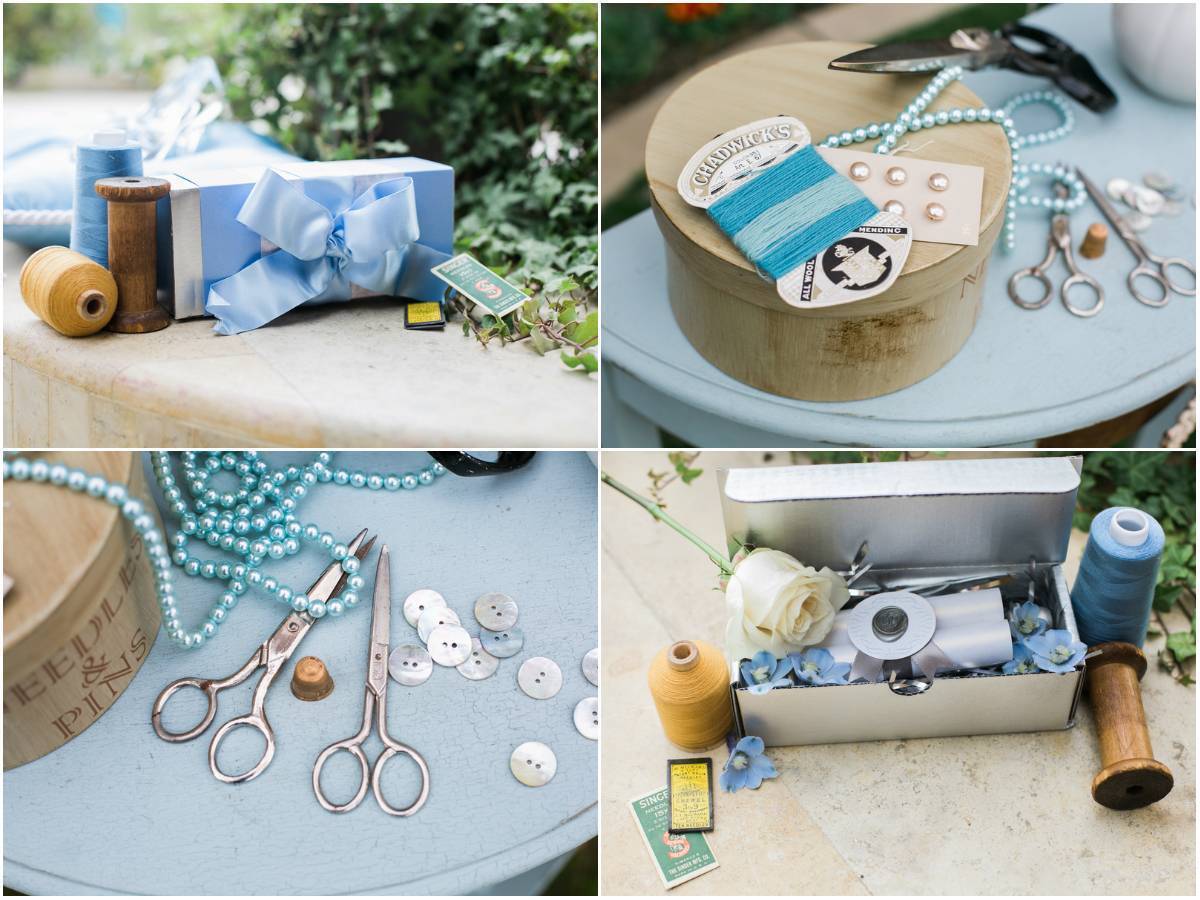 ---
Cakes,Cookies, and Macarons
You, sweet heart with a sweet tooth, I know you could not resist nibbling on these pastries beautifully frosted with blues, silvers, and whites. Such good work done by the Cookie Monger, ladies and gentlemen!
---
Cindy and her Prince
Cinderella wouldn't be the princess she is now if not for her prince. Well, for the royalties, wardrobe is a big deal and this Cinderella inspired styled shoot, your highnesses had their spotlight.
---
VENDORS 
Photographer:  J. Michelle Photography
Makeup Artist: Cassie Mulligan- Freelance Makeup Artist
Bakery: De Coeur Bake Shop
Apparel: Enchanted Bridal Boutique
Event Planner: Fairy Godmother a Wedding & Event Company
Apparel: Fino's Menswear and Tuxedo
Floral Designer/ Linens and Coverings: Make it Happen Events
Invitation Designer: Matinae Design Studio
Beauty: Revive Salon
Bakery: The Cookie Monger
Hair by: Jana Maes
Models: Bri Holloway and Kevin Jackson
Chairs by: Chanel Chairs by Walker Lewis Rents
Sewing styling items and props: Mary Rita (Sew Elegant)