"Every once in a while, in the middle of an ordinary life, love gives us a fairytale". This quote is real for Carrie and Matt. Every inch of Vizcaya Museum and Gardens in Florida created the perfect scene for their enchanted engagement shoot. The couple is tying the knot on April 16, 2016 and their goal is to create a Cinderella themed wedding with a modern touch. From the light blue dress to the sparkly princess slippers to the Cinderella themed props, every detail hinted at the lovely fairytale story. Not only was this theme adorable but it also was a beautiful reflection of their incredible love story.
Once upon a time…
We met in September 2010 at my mom Debbie Lane's college group called EPIC at Good Shepherd UMC church. We were both 18 years old at the time. We went on a group outing to a bowling alley and while we were there, Crystal Bolin leaned over to me and whispered, "You two would be cute together!" to which I replied, "nahhh". After a couple of group meetings, we discovered we had both joined the same gym. We decided to start going to exercise together (in my mind just as friends). After about 3 visits, he told me that he didn't feel like exercising and that he had only come to see me. After that, we began hanging out. We went on quite a few "dates". During those dates, I slowly but surely began falling for him. On October 17th, 2010 we made it official! We were heading back to my house after a movie and as he was dropping me off, he asked, "So are you my girlfriend?" to which I replied, "I don't know, you have never asked me!" He immediately asked "Will you be my girlfriend?" and I quickly said "yes!" That was when we shared our very first kiss right there in his Dodge Dakota truck. Matt was my very first boyfriend and I was his very first girlfriend. Our very first kiss together was the first time we both had ever kissed anyone!
The Journey To Happily Ever After
Extra Special Details
Vizcaya Museum and Gardens, Florida. The location in which Carrie and Matt's engagement photos were shot at was absolutely breathtaking! Between the lush greenery, and castle-like architecture, it was absolutely perfect for our theme!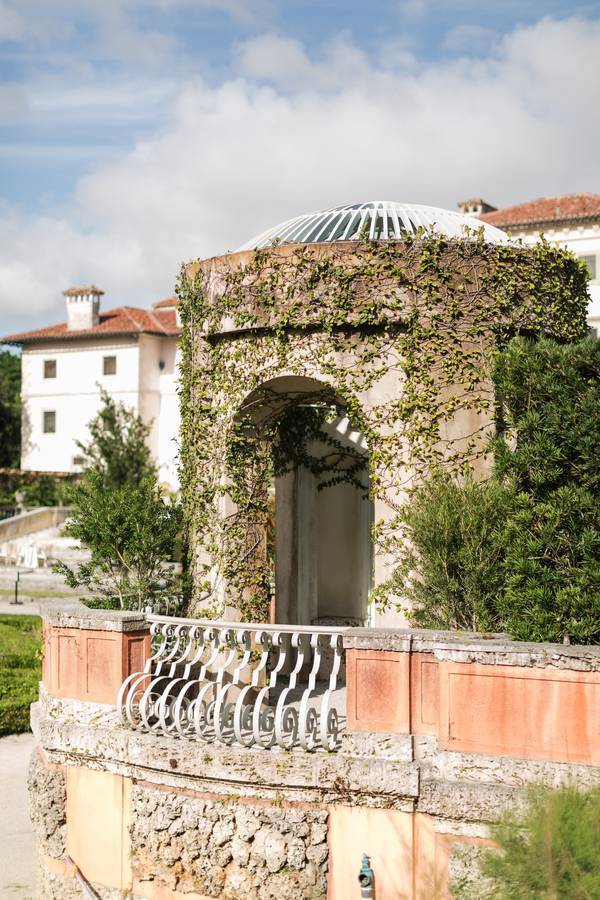 The weather that day was stunning! The skies were clear and the sun kept shining bright throughout the photo shoot. There was a slight breeze blowing, which made Carrie's dress look even better because it kept fluttering in the wind while being photographed.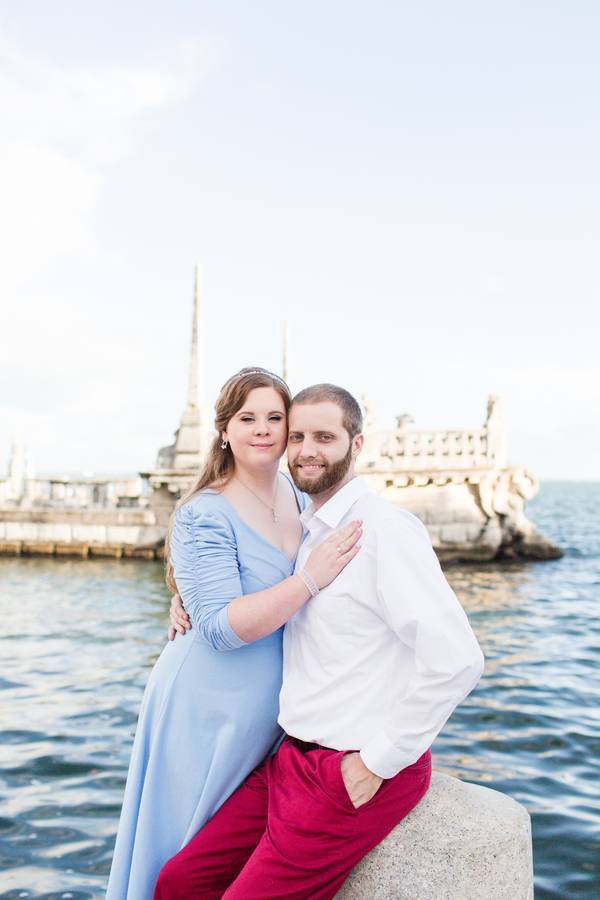 The props. Carrie and Matt had a pillow to rest her Cinderella shoes on, a Once Upon A Time book, and a framed sign, which stated,"Every once in a while, in the middle of an ordinary life, love gives us a fairytale."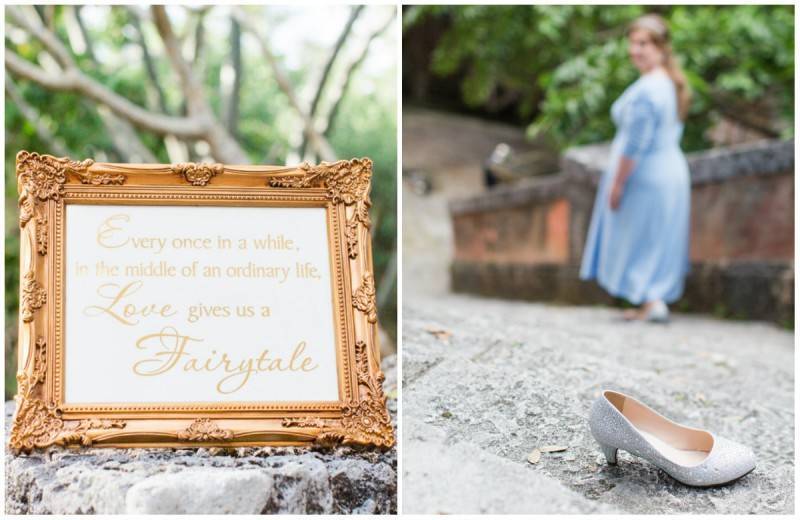 Tips To Share
♥ Plan out every last detail that you will want to include in your photo shoot and write everything down on paper so you won't forget a thing! By doing this, it will help you stay relaxed as your photo shoot approaches.

♥ Thoroughly cleanse your face twice daily. If you have trouble with acne, this will help make your face smooth with less blemishes for your photos.

♥ RELAX! Your photo shoot is today! Breathe. You are all ready and feel beautiful! You are going to have a wonderful time having your pictures taken with the love of your life! Your photographer will help you look your absolute best, I promise!
-Carrie
Money Matters
Budget: $5,000 – $10,000
VENDORS
Photographer:  Crystal Bolin Photography
Makeup Artist: Lulu's Studio
Museum: Vizcaya Museum and Gardens