Candles are practically a given when it comes to wedding décor; tall tapered candles, large pillar candles, floating candles and tealites. They are certainly a large part of the overall feel of the décor. Carved candles aren't typically considered when one plans a wedding, but they definitely should be. We've gathered some of our favorite examples of stunning carved candles to show you why they should be added to your wedding décor!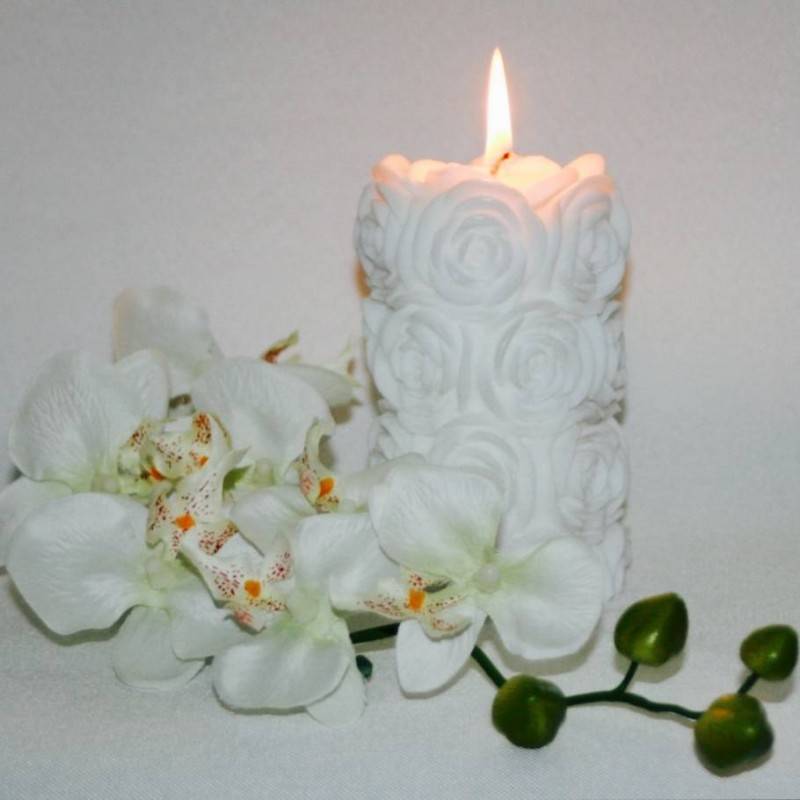 These beautiful white candles have been carved to look like roses, and the pattern is subtle and super pretty. It's not too ornate, but the carving is just enough to create a texture that will impress guests. It's perfect for centerpieces or any other wedding décor.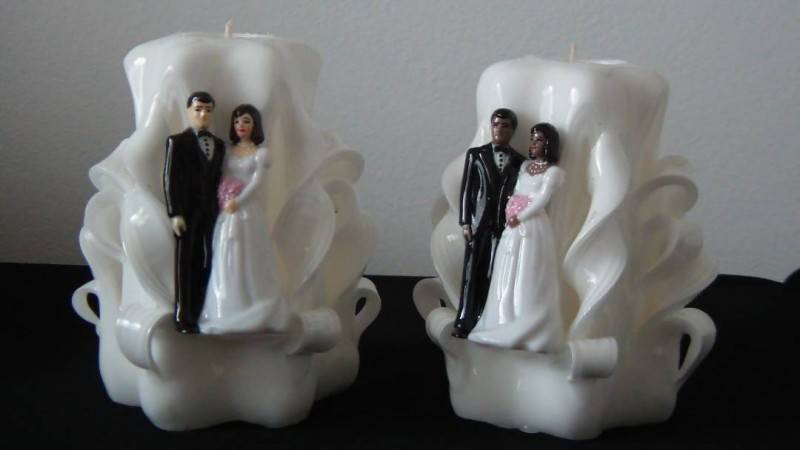 Hand-carved wedding candles feature the bride and groom! These beautiful candles are elegant and created specifically for weddings. They make outstanding décor and would also make lovely wedding favors.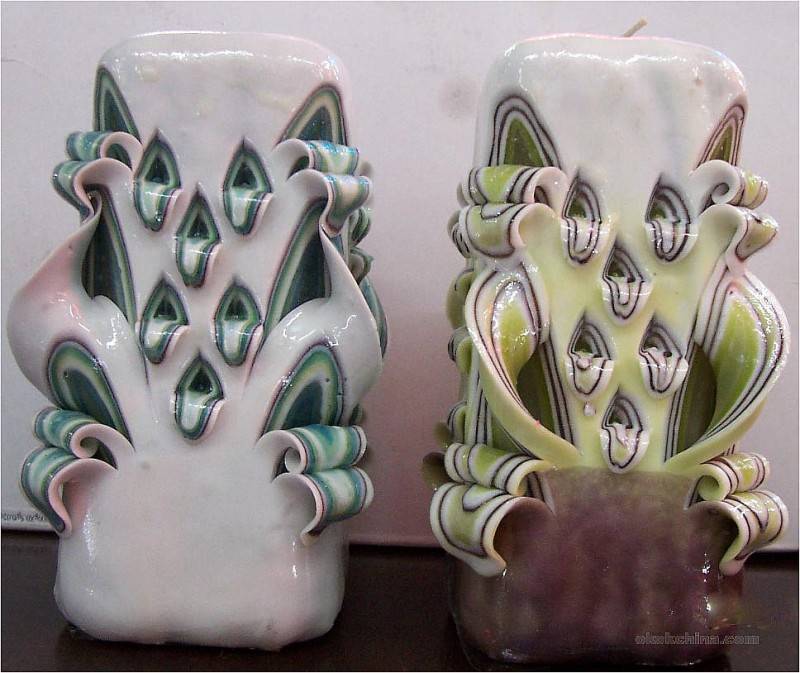 White candles with hints of colors actually look like porcelain sculptures here. We love the intricacies of these candles, and feel they would be a fantastic focal point in a centerpiece.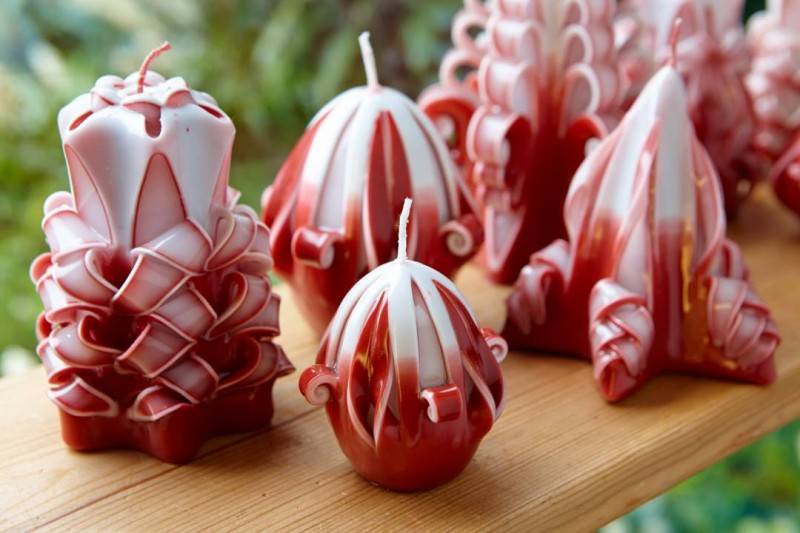 Some of these hand-carved candles are just unbelievable with all of the details and work that goes into them. They are available in every color of the rainbow so it's super easy to find your specific wedding colors, and the recent increase in popularity has made many more artists want to try their hand at these creations. For this reason, they are available at a more affordable price than ever!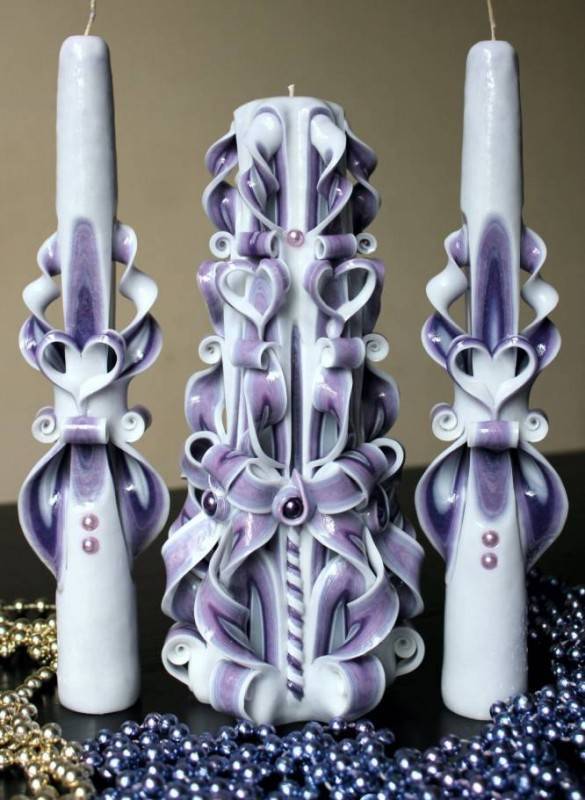 We love the pillar candles, but there is something so elegant and intricate about the taper candles. They're just stunning, and would look fabulous lining the center of a table in simple and subtle candleholders.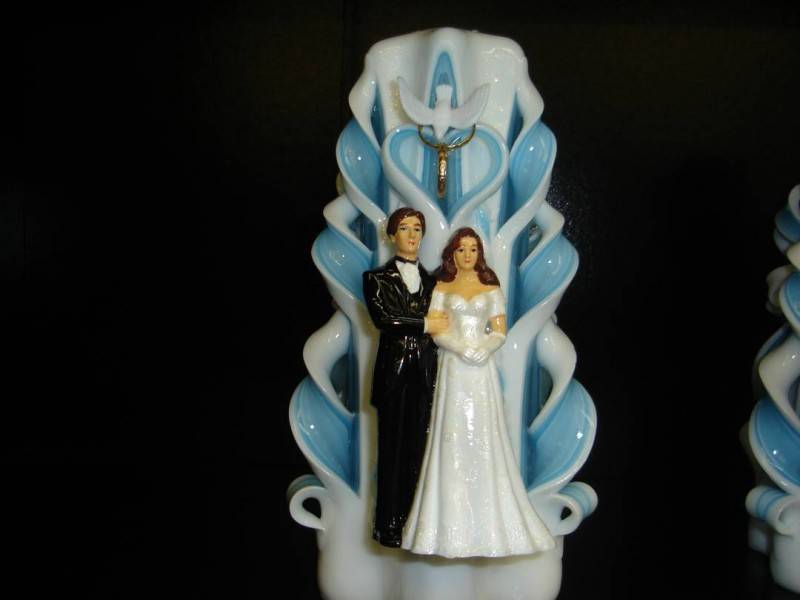 In addition to being perfect for wedding décor, these make a fantastic gift for the bride and groom! So, if you're in the market for an excellent and unique gift for a couple you know, these are a wonderful idea.
What do you think? Would you add these carved candles to your wedding décor? Which one is your favorite? Tell us your opinion in the comments below!