Bryn and Aaron's love is sweet as told by those beautifully printed brown paper packages set for their favors, and as told by how they look at each other. Well in my case, they got me with their soft pinks and silver, and with their cute little groomsmen! How about you tell us what you think about their wedding, yes?
Extra Special Wedding Details
Dad down the aisle: The heart in the brides dress was a heart made from an old t-shirt of her fathers that passed away so he could be there with her during the wedding.
Bridesmaid party: The bridesmaids were made up of friends and daughters from Aaron's previous relationship.
Little Groomsmen: Aaron and Bryn's 6 month old son was a groomsman in name.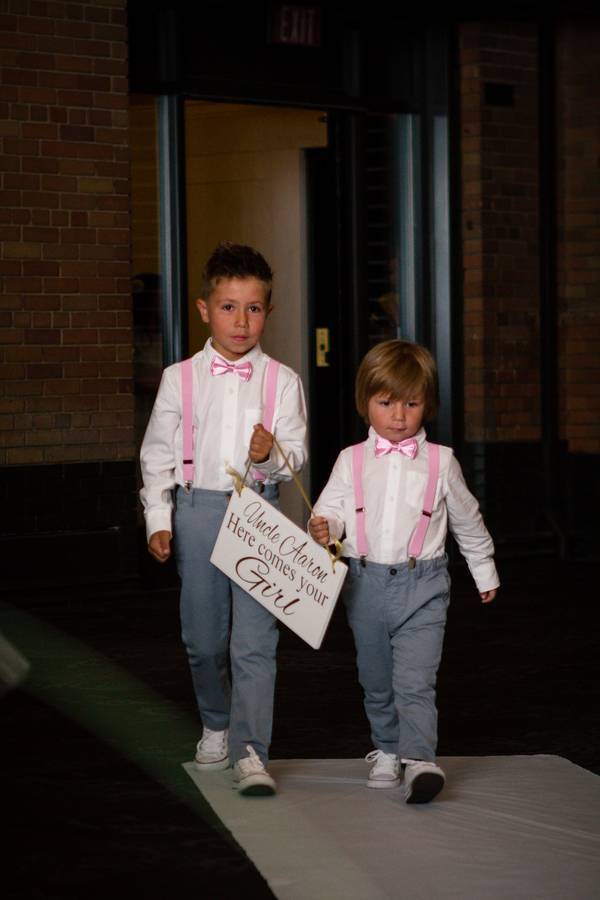 Football Stars: Aaron is the head coach for the arena football team the Las Vegas Outlaws so there a handful of players in attendance.
Tips from the Bride
♥ Make sure you and your photographer click. It isn't all about style when it comes to photographers. If you're not comfortable with your photographer then come your big day it won't be as much fun.
♥ Be honest and true to your style in choosing vendors and locations. You want your day to represent who you are.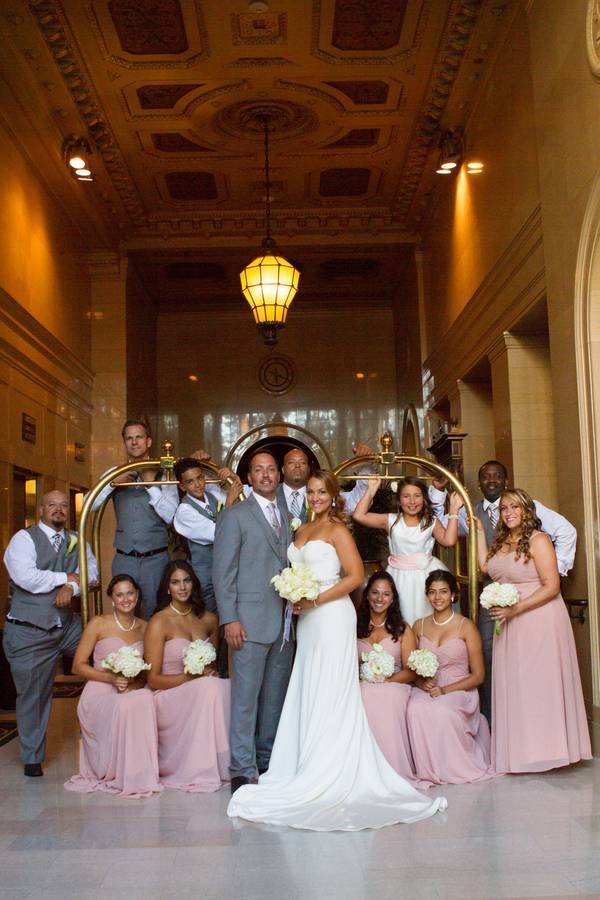 Wedding Budget
$5,000 – $10,000
VENDORS
Photographer:  Valley Images Photography
Reception Venue: The Citizen Hotel