Bronze additions to any wedding palette can give a rich, beautiful look that's perfect for cooler months. The trick is to add just the right amount of bronze accents, warming up the look and feel of the wedding without muddling the palette. Here are some wonderful ways bronze has been used by other brides.
Cream and Bronze
Pairing bronze with light colors is a fantastic idea, because it keeps the look bright and airy but it allows you to maintain those rich accents. Here, bronze has been used sparingly, in accents like the belt around the bride's wedding dress and in the stripes around the cake.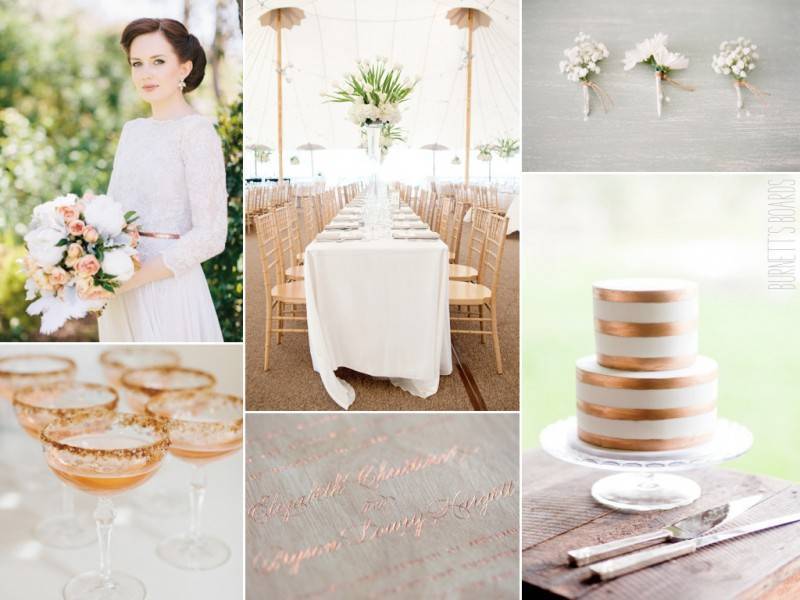 Teal and Bronze
The combination of these colors is truly spectacular. Being on either side of the color spectrum, these colors contrast wonderfully, creating a rich and beautiful color palette. Here, teal and bronze makes a colorful and whimsical color palette. We absolutely love the bronze accents on the teal bridesmaid's dress!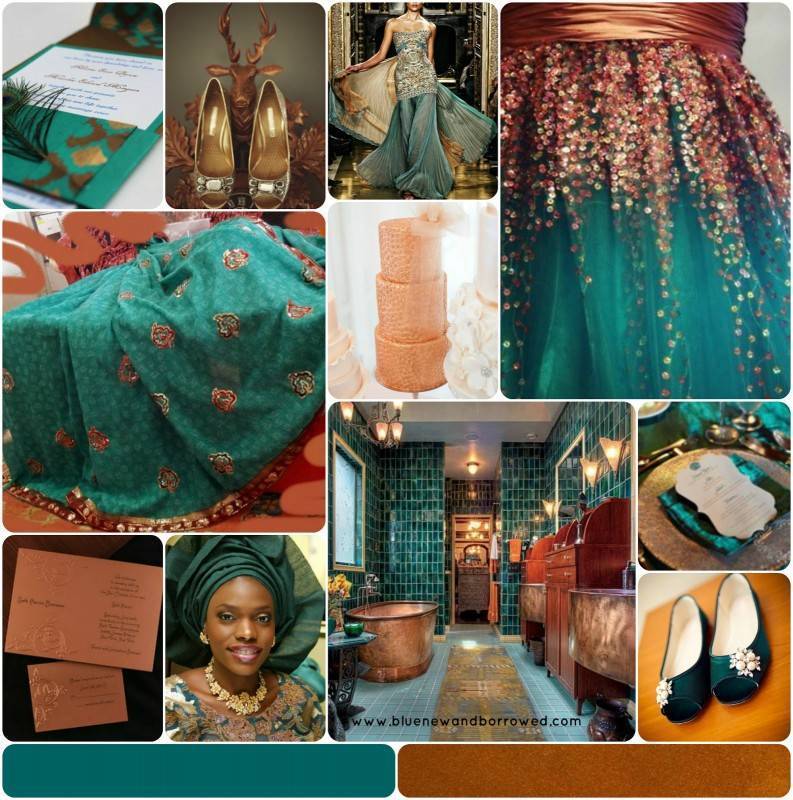 Metallic Bronze, Pink and Ivory
One of our favorite wedding palettes is this light, beautiful one featuring shades of pink, ivory and bronze. The metallic bronze and white has a very sleek, modern look and the pink adds a pop of color that is truly stunning.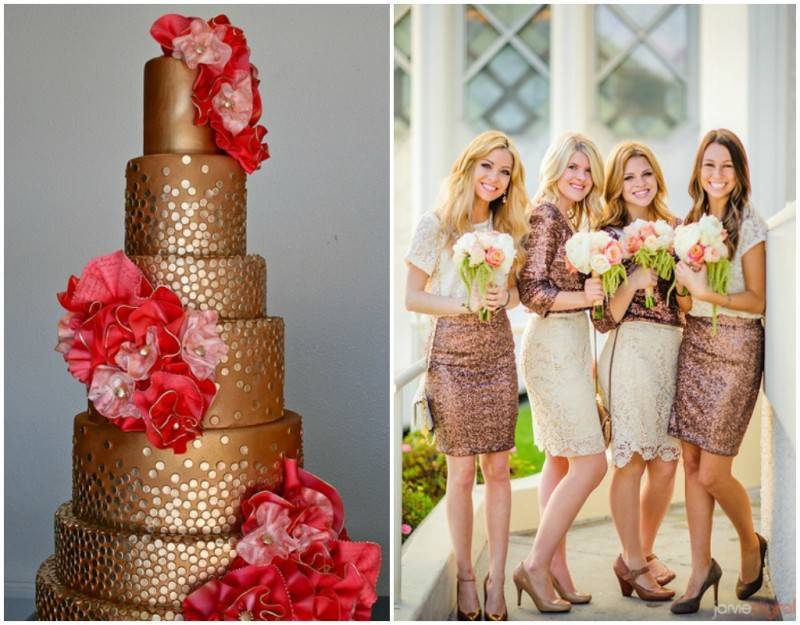 Metallic Bronze, Gold and Silver
Adding different metallic colors can also create a beautiful, rich wedding color palette. Pair these with light, airy colors like cream or white. This is a perfect color palette for any season and it works well with a variety of different themes.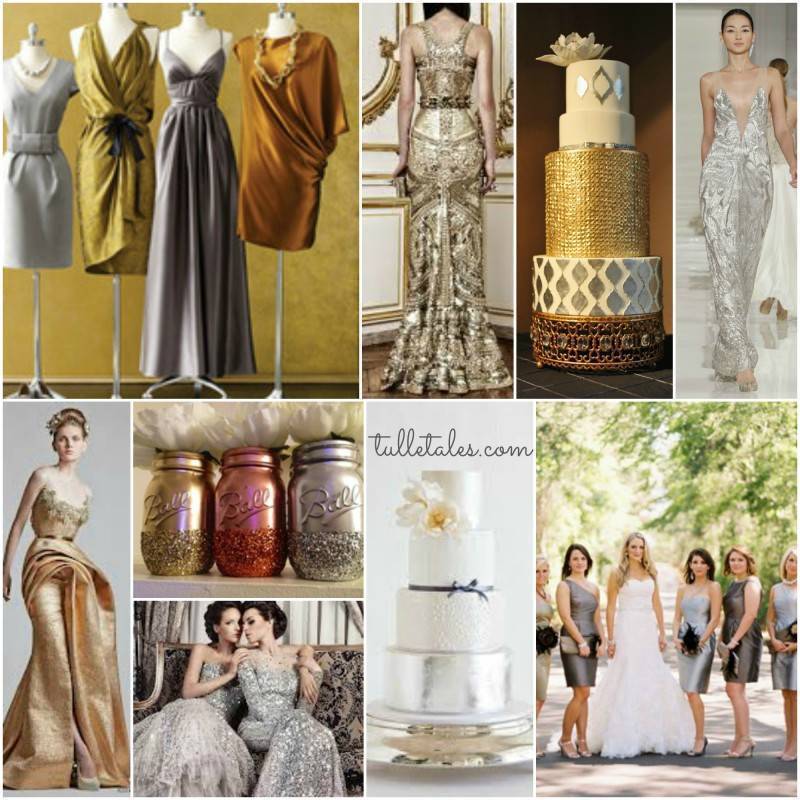 These are just a few examples of how beautiful bronze can be when added to any color palette. Use the color wheel for reference if you want to add bronze to a color not shown here!