Believe it or not, there is such a thing as bridal gown shopping etiquette. Familiarize yourself with these dos and don'ts before you begin your bridal gown shopping expedition.
Just as there are proper bridal etiquette standards to follow for a wedding occasion, there are also bridal gown shopping dos and don'ts that every new bride should be aware of. Bridal gown shopping is one of the most exciting parts of being a new bride, and it's often the very first thing you tackle when you begin your wedding planning process.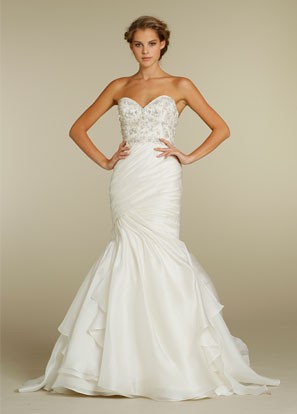 However, if you stroll into bridal boutiques when you are ready to look for gowns without familiarizing yourself with some basic bridal gown shopping etiquette, you may very well end up making things more difficult for yourself and those helping you in your search.
Here are some general bridal gown shopping dos and don'ts:
Do
Inquire about an appointment. Not all bridal boutiques require you to make an appointment, but a majority of them do. In many cases, if you visit a store that does not require you to have an appointment, assistance and fitting room areas are first come first served, which means you could be waiting a while to try gowns on or to get help from a consultant.
Schedule fittings and bring the right shoes and undergarments. Once you choose the dress, be sure to show up for your fittings on time and bring the exact shoes and undergarments you'll be wearing with the gown on the big day. The wrong shoes or undergarments can cause problems for the seamstress in the alteration process.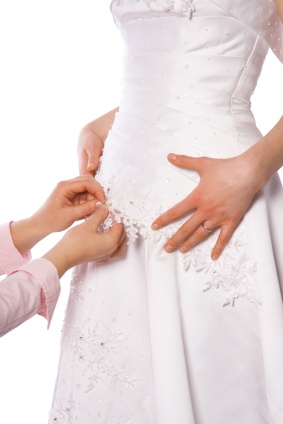 Don't
Show up without calling first. Unless you are visiting an outlet or retail-style bridal store, showing up without calling first to see if an appointment is required can be an inconvenience for the staff and on-site consultant.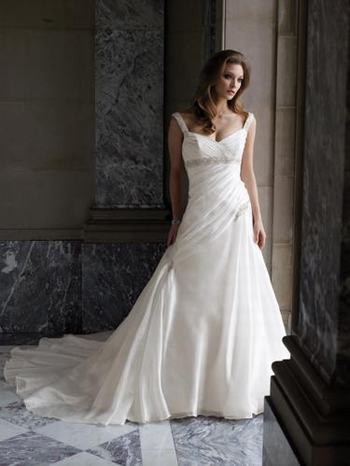 Try on too many dresses at once. Sure, you should try on as many different dresses as you'd like, but remember to keep each changing session to a minimum. Most boutiques will only allow you two or three dresses in the fitting room at one time anyway, but keep this in mind when you arrive for your shopping appointment. This is an important part of bridal gown shopping etiquette.