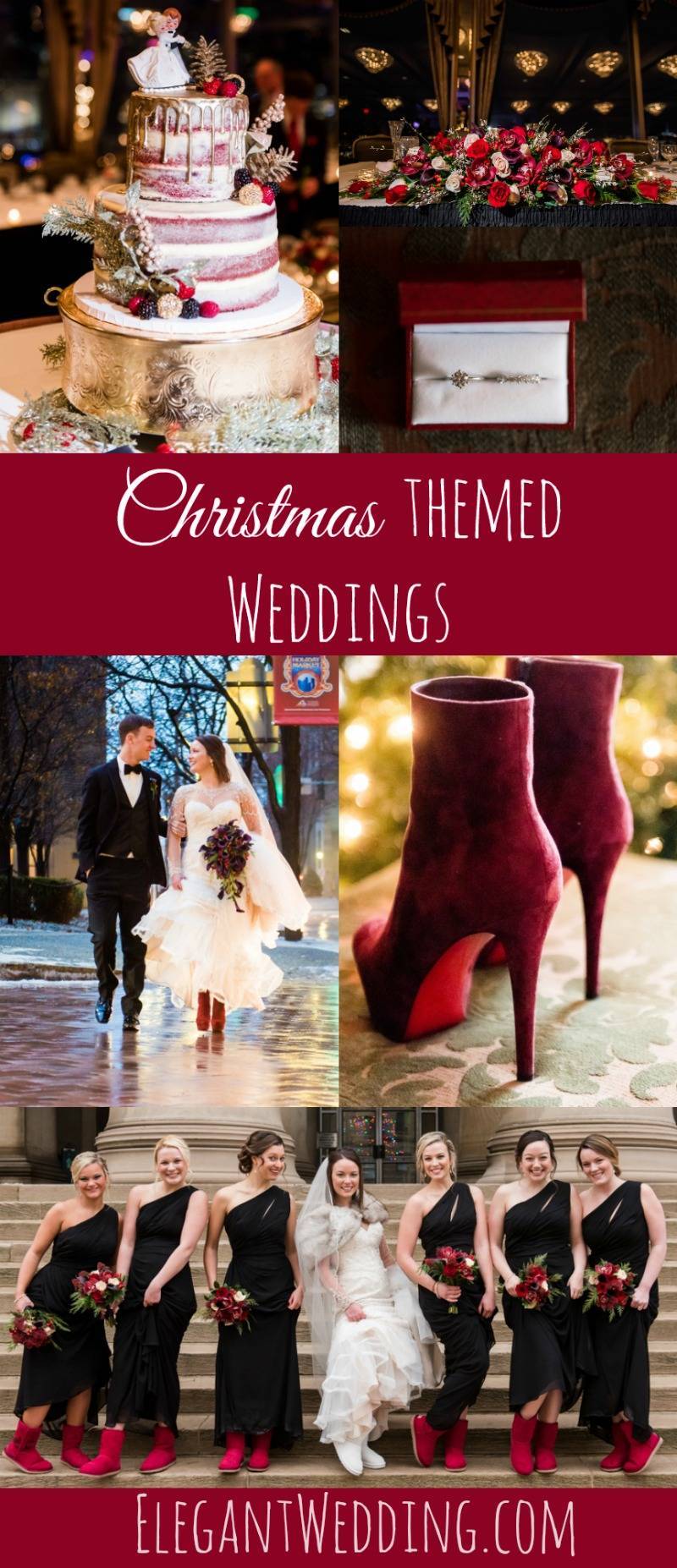 If you love the idea of a Christmas wedding, this post will serve as inspiration to you. Many brides and grooms choose to celebrate their wedding on Christmas day, while others simply choose to have a winter wedding with a Christmas theme. Check out some of the amazing ideas other brides had for their Christmas-themed weddings.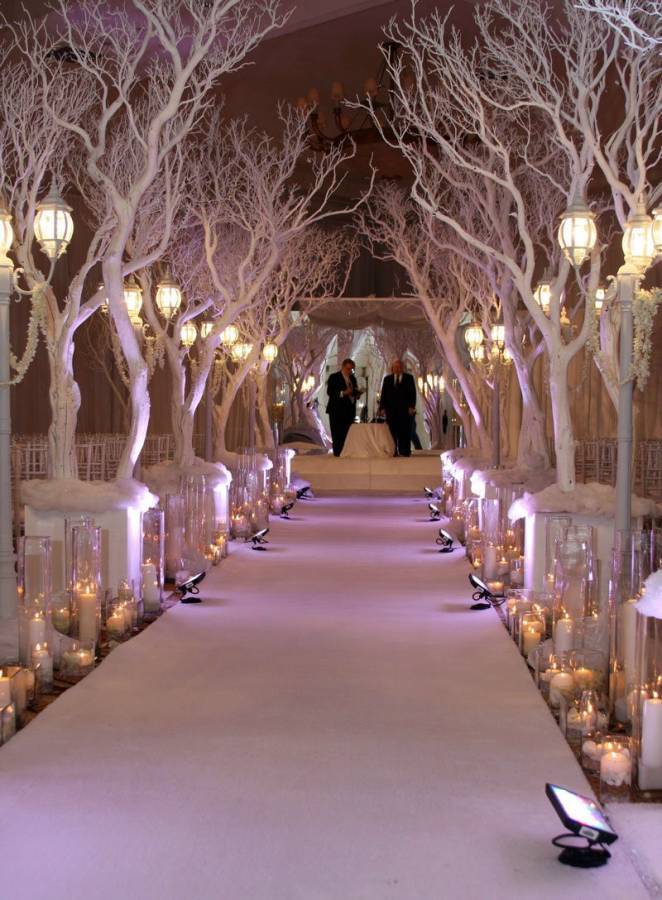 This aisle is absolutely stunning. It really does give the impression that the bride is walking through a snow-coated forest to meet her groom. It's absolutely beautiful and not difficult to pull off, with the help of some branches and white spray-paint.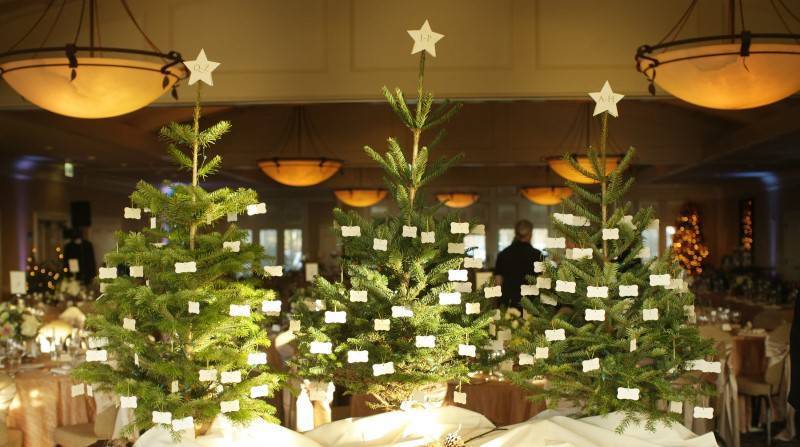 Instead of having a focal point table overflowing with flowers, this couple chose to have tiny Christmas trees. With the bottoms draped in white fabric and dotted with pine cones, the effect is absolutely beautiful.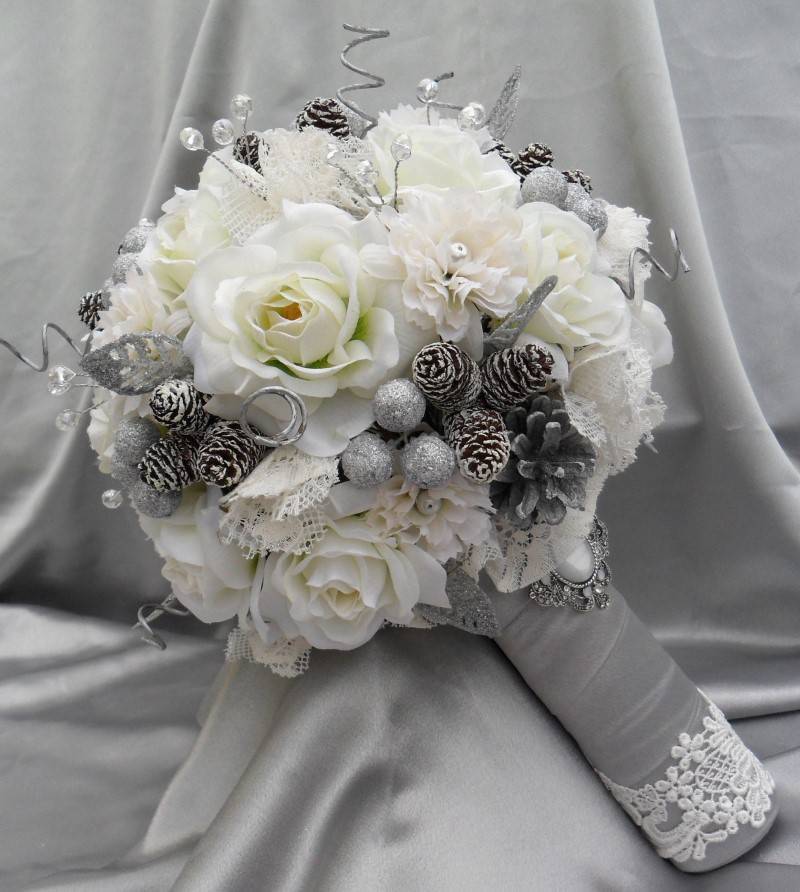 A bouquet of white roses is made perfect for a Christmas-themed wedding with tiny pine cones and silver embellishments.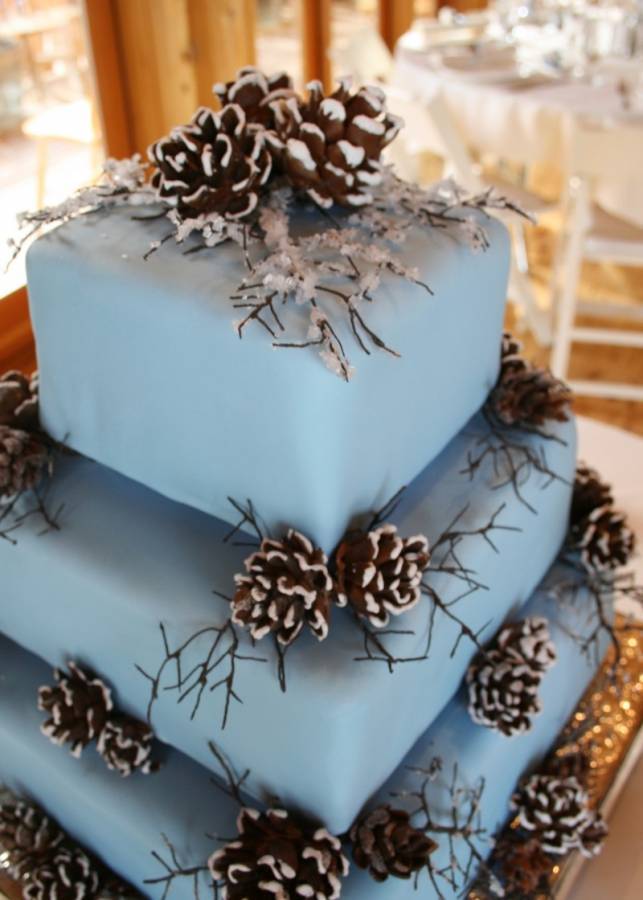 This beautiful and simple Christmas wedding cake is white, and features snowy branches and pine cones as embellishments.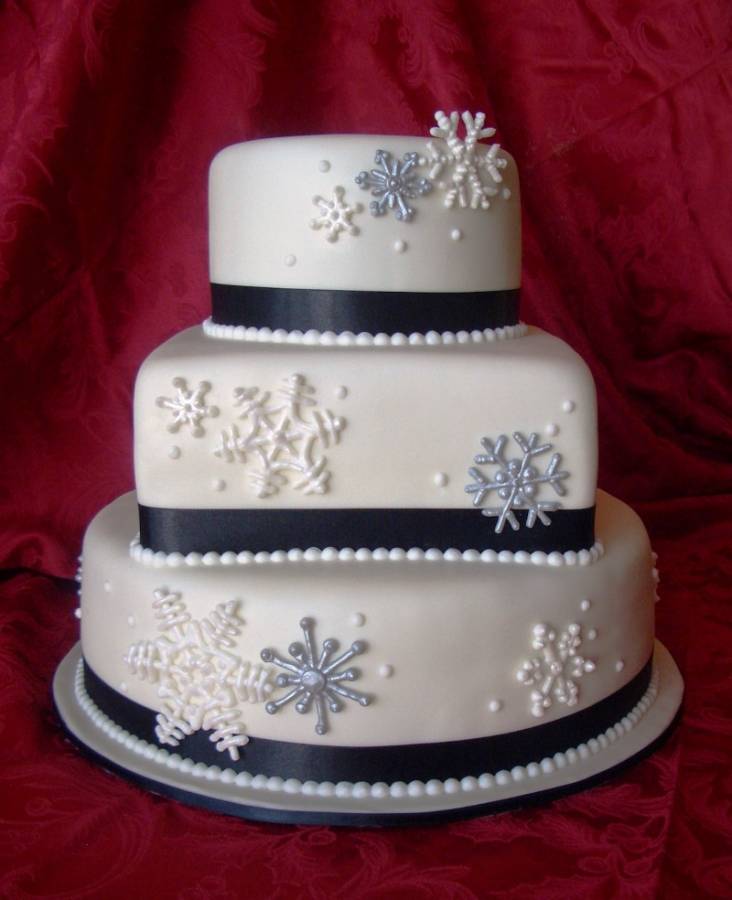 We also love this wedding cake, featuring white and pearl snowflakes on a simple white, three-tiered cake.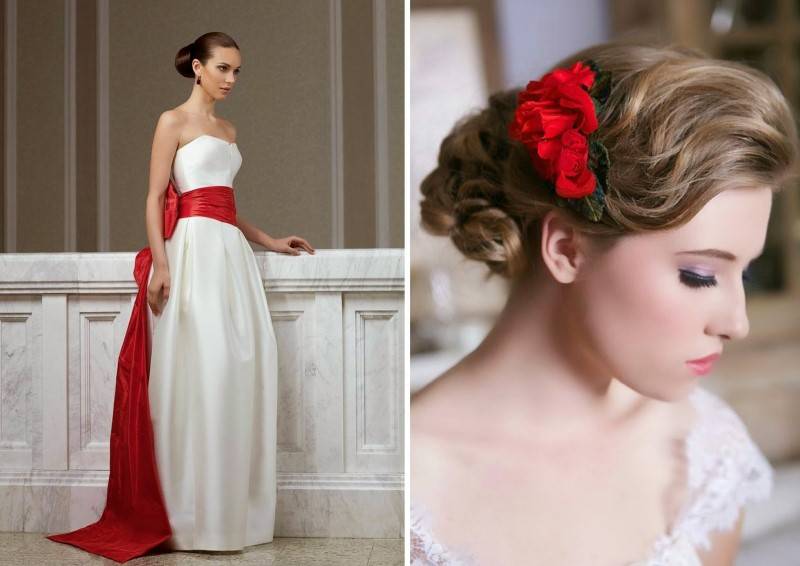 Your wedding dress can be made instantly perfect for a Christmas themed wedding by adding a broad red or silver sash. Adding red flowers to your hair completes the look!
These are just a few beautiful ideas that brides have had for Christmas-themed weddings. Hopefully, these ideas will give you some inspiration for your own beautiful Christmas-themed wedding.