You're the lucky woman who is able to pull off the richest jewel toned clothing, the super-long sparkling earrings, the vivid and chunky bangle bracelets – and manage to make it all look elegant and stunning. The rest of us human women look up to you and wish desperately that we could wear the mustard-yellow sweater and make it look like a million bucks. For your wedding day, why play down your amazing ability to rock the bold looks? Here are some gorgeous and bold wedding makeup ideas that are still elegant and beautiful!
Purple, Purple, Purple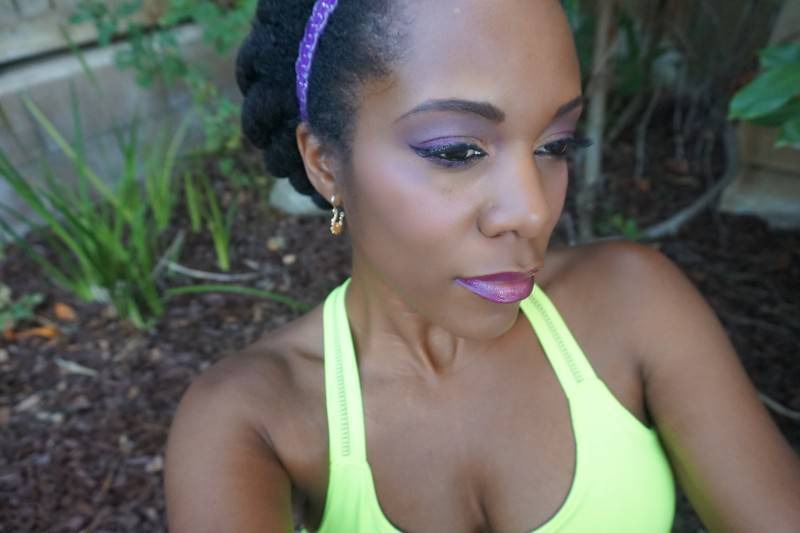 Purple is such a stunning color, once worn exclusively by royalty, and it is absolutely amazing on darker-skinned women. I chose this particular photo from Beyond Black and White to show how lovely purple shades look against darker skin; it pops and gives the wearer a youthful, edgy look that is not only bold but very elegant. In fact, darker skinned ladies, you're lucky to be able to wear all the "wine shades" and look fantastic in them, from rich purple to maroon to fuchsia. Play it up on your wedding day!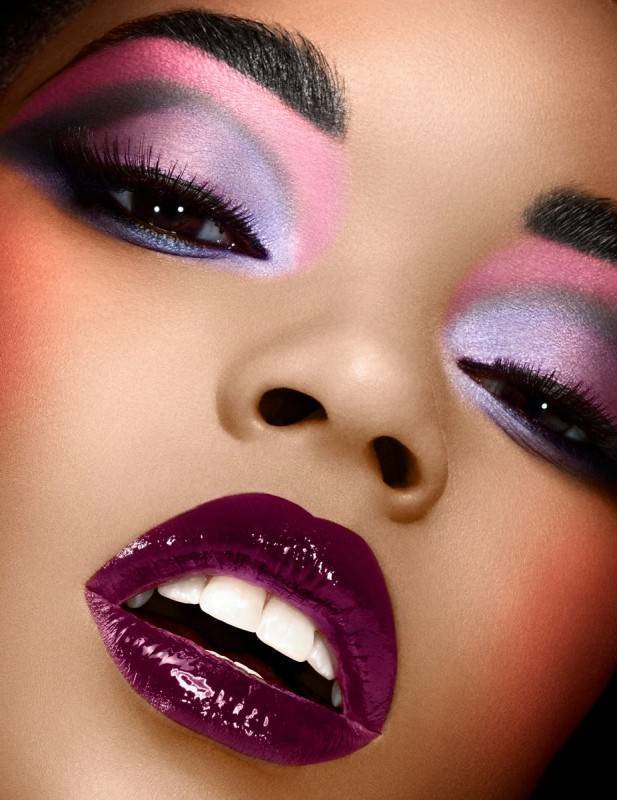 Smoke and Glitter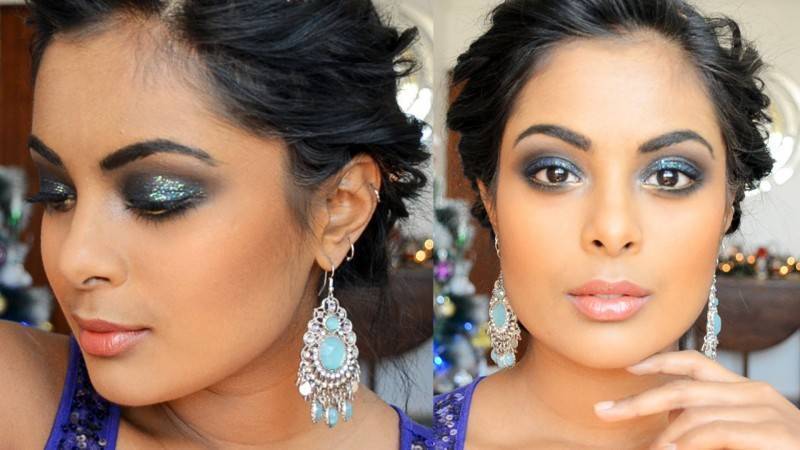 This is my favorite look for olive-skinned women. Whereas this look on a fair complexion would be way too dramatic and not as flattering, on an olive skin tone, it is gorgeous. It adds mystery, fun, glamour and sexy to the overall look. It's a simple smoky eye, with a glitter shadow on the lid. Notice that the bottom water line has been lined in a skin tone, where as just under (on the actual lash line), a soft lining done in shadow gives this beautiful woman a larger, more alluring look.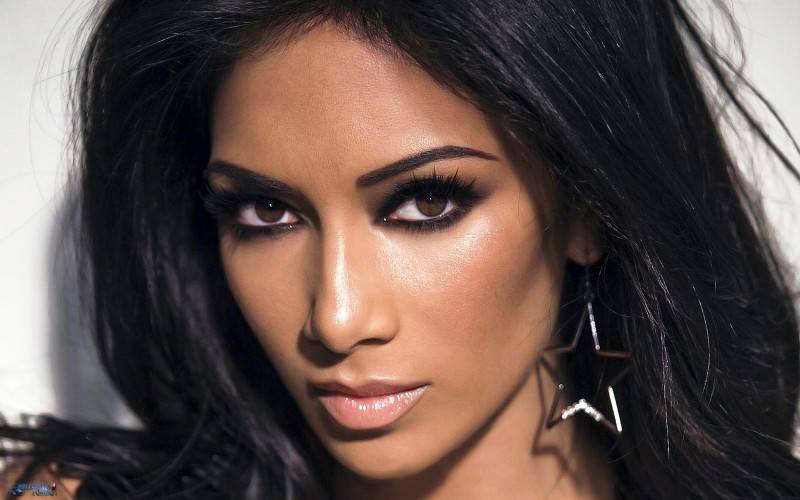 Soft Orange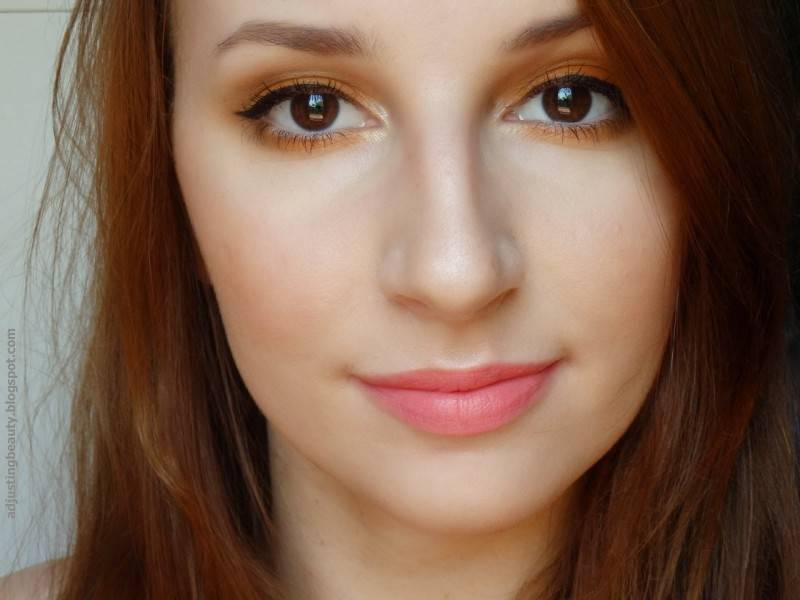 Orange eye shadow for a wedding? YES! If you're fair skinned with auburn or red hair and brown eyes, this look is absolutely breathtaking for you. Now, you'll want to go with an orange that has warmer tones and not a neon orange, and simply apply it to the eyelid and crease, as well as lining the lower lash line with it. Simply blend to ensure symmetry and uniformity and you have an amazing look that is perfect for a fall wedding.
Shimmering Blue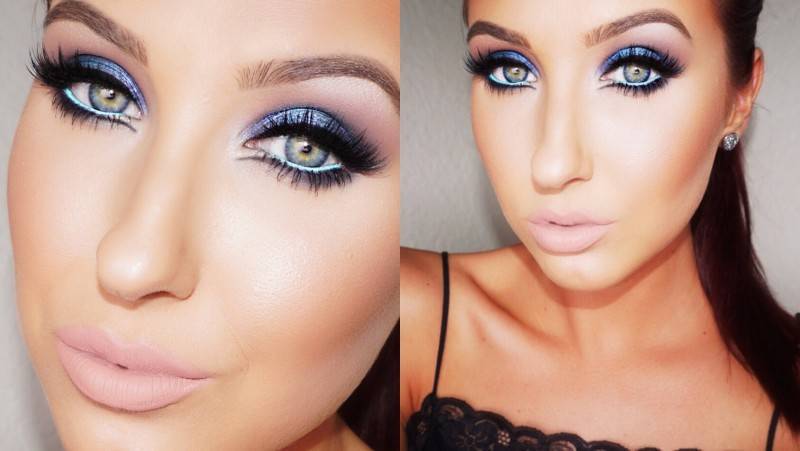 Who says blue eye shadow was only appropriate in the 70's and 80's? Blue can be absolutely stunning, and for a woman with dark hair and light eyes, it is amazing. This look is simple to achieve; apply your favorite blue shimmer eye shadow to the lid and blend. Then, use a shimmer blue liner to line the bottom water line, along with a charcoal gray along the lash line. Add mascara and you're good to go! The results speak for themselves.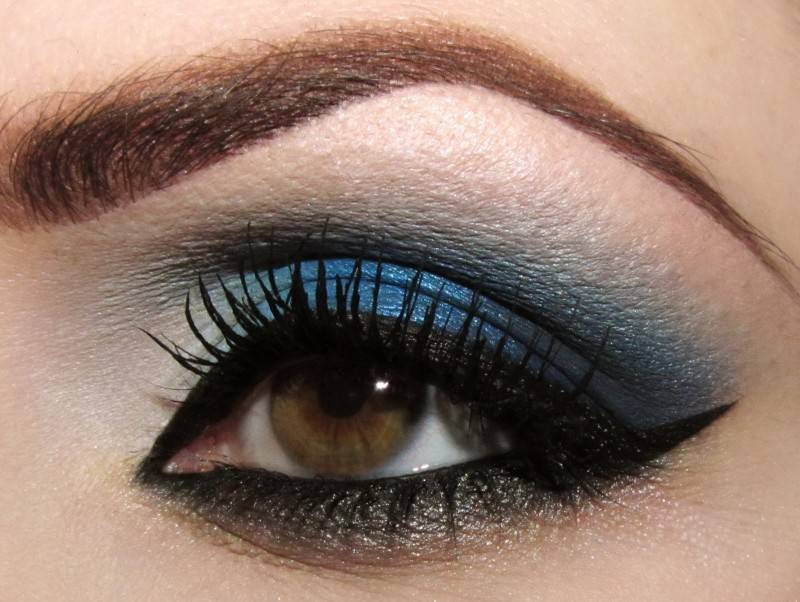 Do you love wearing bold makeup? What's your favorite color combination? Let us know in the comments below!