Instead of walking down on a red carpet, Kaitlin chose to walk on soft white sand and with picket fences on her way to Dane on their blissful moment. And on this special day, a plethora of pastels on pastels was accentuated — which you thought might be overwhelming but it was beautiful. A motif of soft colored roses was their choice for the bouquets, teals for the bridesmaids' dainty dresses, and, of course, the bride's ivory gown. All of which are reasonable color choices for a rustic yet modern event. They even had a powder blue mason jar of chocolate kisses for their party favors of which I believe catered enough endorphins to last a lifetime! And since it was a beach wedding, a plain white surfboard where guests could scribble something for the couple served as their guestbook! It was festive, it was love, it was Kaitlin and Dane. Have fun along the way, you two!
The Album Story
Kaitin and her girls got ready at Reeds. It was a warm beautiful day, perfect weather for a beach wedding. These two really lucked out I must say. Beach weddings can be very challenging, but on this day it was perfect. There were quite a few onlookers witnessing the ceremony, and I can see why. Most of the family were escorted from the beach to the venue in golf carts. This was perfect since it was about 3 blocks away. We took all of the family formal images right on the steps of the venue, and then found a few sweet hidden gems for their portraits.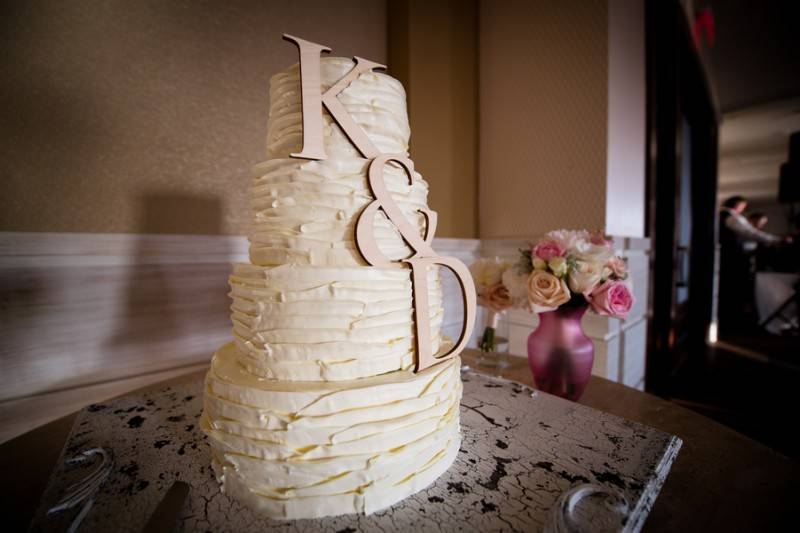 Weddings at the Reeds at Shelter Haven are an absolute joy to photograph. One of the few places where you can have sunset images over the water on the east coast! Kaitlin and Dane's wedding was simply amazing. This stunning young couple were terrific to work with. Jersey Shore Beach Weddings are one of my absolute favorite weddings to photograph. On this wonderful day, the weather was perfect. Kaitlin and Dane could not ask for a better outcome.
The Do-It-Yourself (DIY) Projects
The card table and surfboard which served as their guestbook.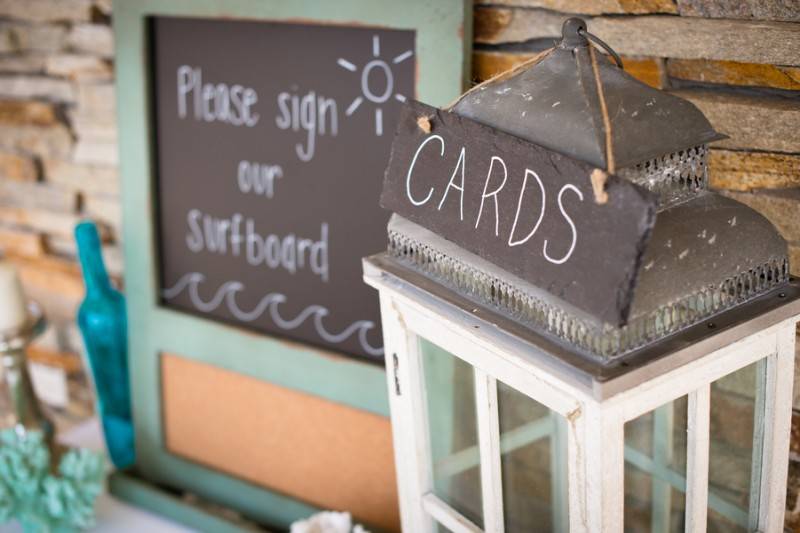 Favorite Part of the Day
The sunset portraits on the water.
Highlights From the Ceremony and the Reception
The highlights for me was definitely the portraits on the dock as well as the dancing. The music was excellent and the young bridal party let loose.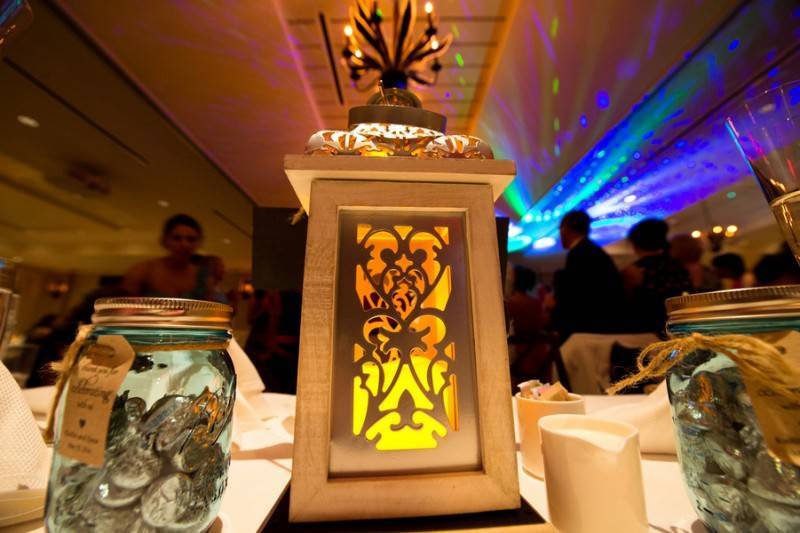 A Memorable Moment
Seeing the bride walk down the aisle with her dad for the first time was breathtaking.
As a photographer, I pride myself in being a MacGyver type. When I saw the sun was setting, I realized that we needed to find a location to create some stunning imagery. Well, the back of the venue was crowded with restaurant customers, so when I saw this tiny little 10 foot dock, i knew that was my only shot. Using some creative lighting and lens selection, we made the seen look epic, as if they were all alone on an island. This was very rewarding for me and I hope for my couple as well!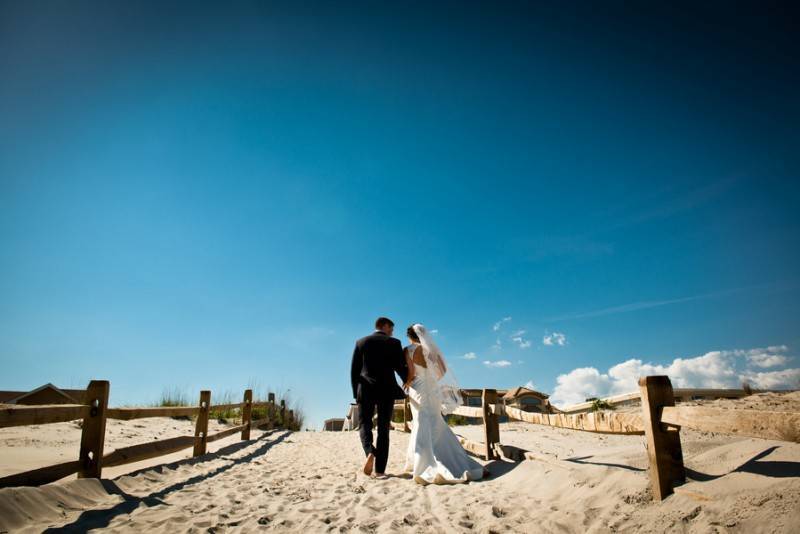 VENDORS
Photographer:  Joseph Delgado Photography
Floral Designer: Coventry Crossing Florist
Makeup Artist: Makeup by Kacey
Tuxedo and Mens Attire: Men's Wearhouse
Reception Venue: The Reeds at Shelter Haven