Wild orchids, embroidered laces, delectable desserts in glorious details of turquoise and pearl make this a blissful inspiration for a fairy tale wedding. The location is Sunset Bay Yacht, a popular wedding venue that is ideal for any weather conditions. This elegant yacht wedding has a dash of intimacy topped in a luscious ambiance in this glitzy fantasy of intricate details. Instead of having a nautical theme on the yacht, L'Estelle Photography wanted to elevate the elements to a more modern and glamorous setting.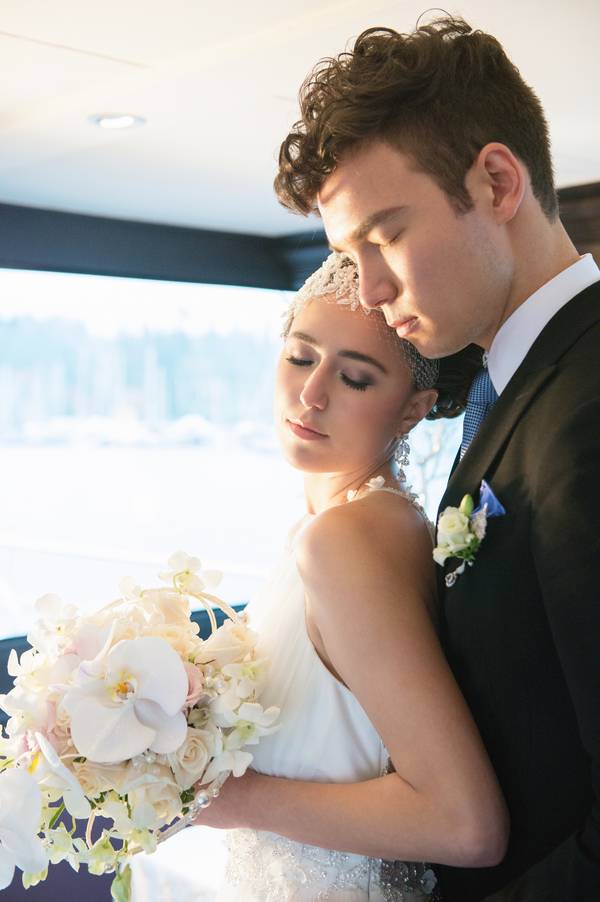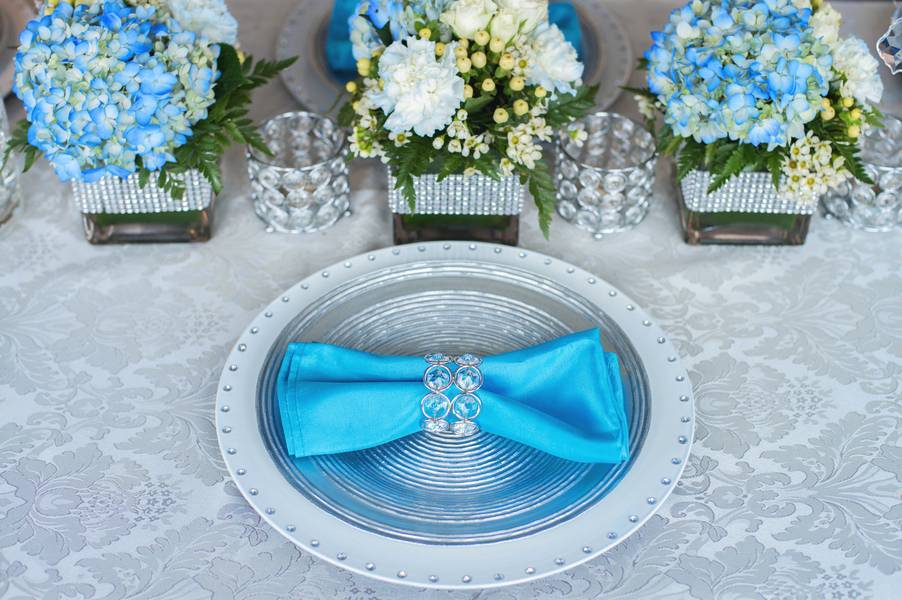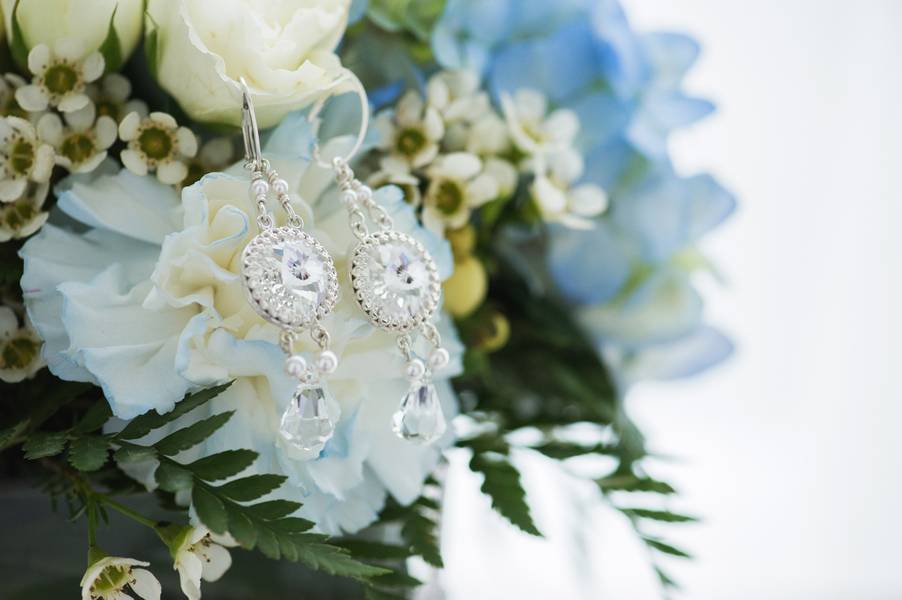 The Invites
You should pin this! Consistent to its nautical vibe, they did an amazing job at Maurelle Calligraphy in making these awesome invites. A blush of turquoise, powder blue and pearly white inscribed with calligraphy to produce this subtle foretaste of this fantastic wedding.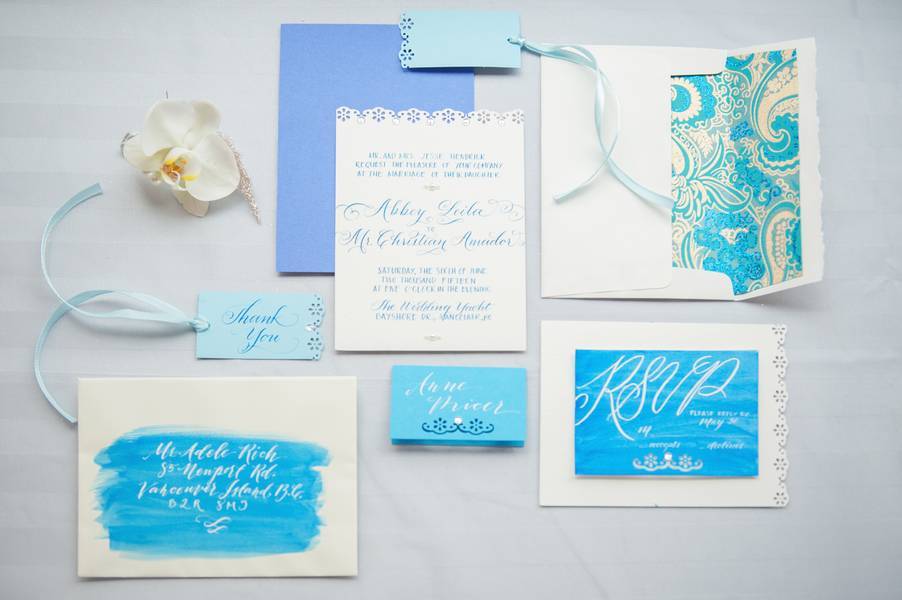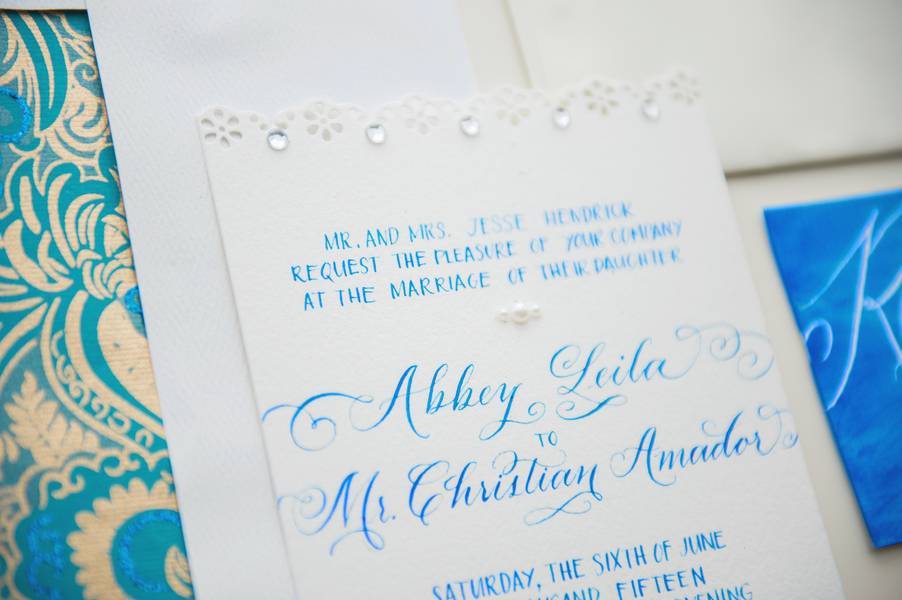 The Dessert Table
The essentials of this dessert table is on point! The different shades and tones of blue create an interesting depth in the color theme, and the chandeliers complimented the crystal themed table setup. Frosted twigs with glitzy table décor adds to this well-designed table top. Hello Sunshine Cake Studio's selection of sweets are perfect for this dreamy presentation. The placard simply invites you to partake in this display of sumptuous temptation.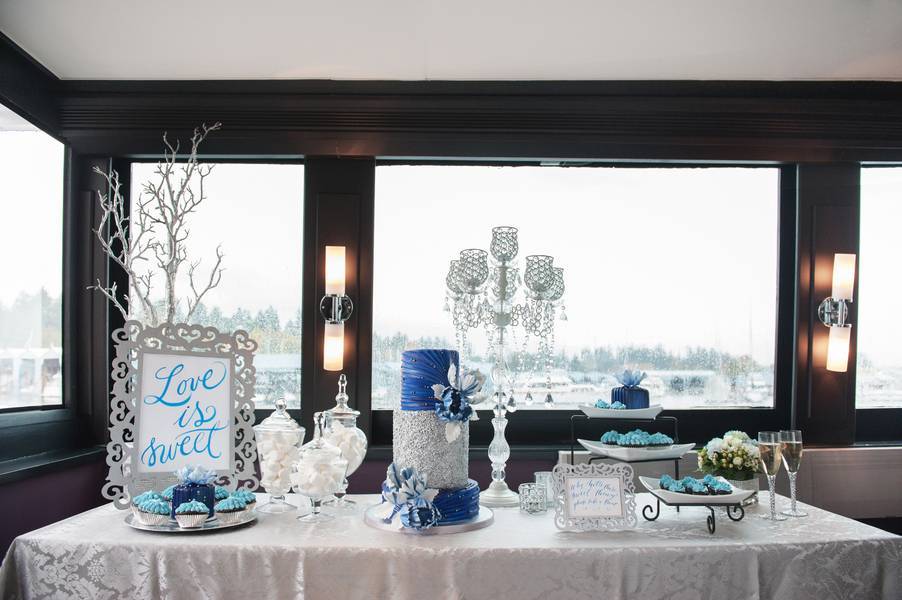 The Outfits
All the details from the wedding gown, accessories, etc, are decorated with crystals, pearls, and diamonds, with the blue theme throughout.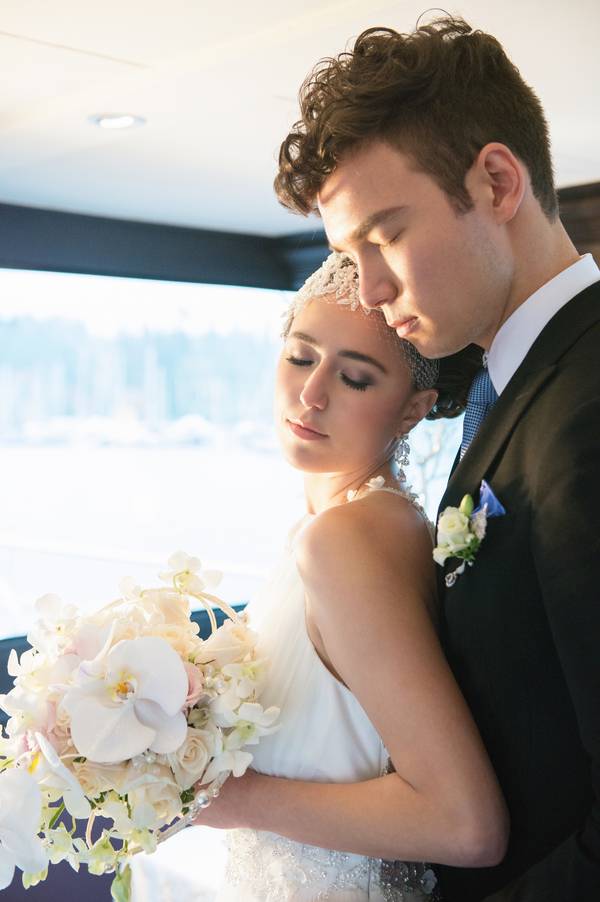 The bride is wearing a bridal gown from the newest 2015 Pronovias collection. It is a flared halter dress in tulle, with front opening, and gemstone embroidery appliques with floral details at the waist and neck. The back is sheer and decorated with gemstone embroidery and gauze flowers.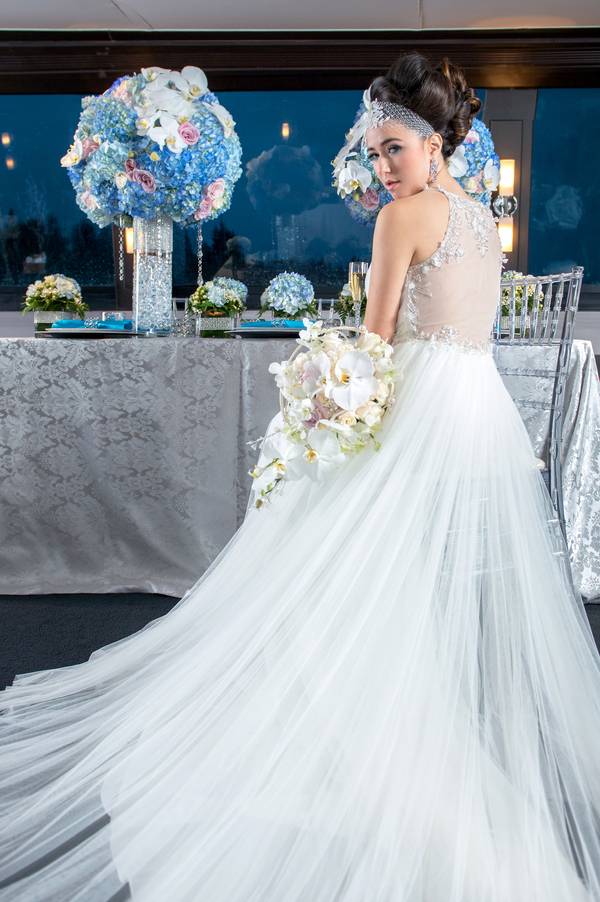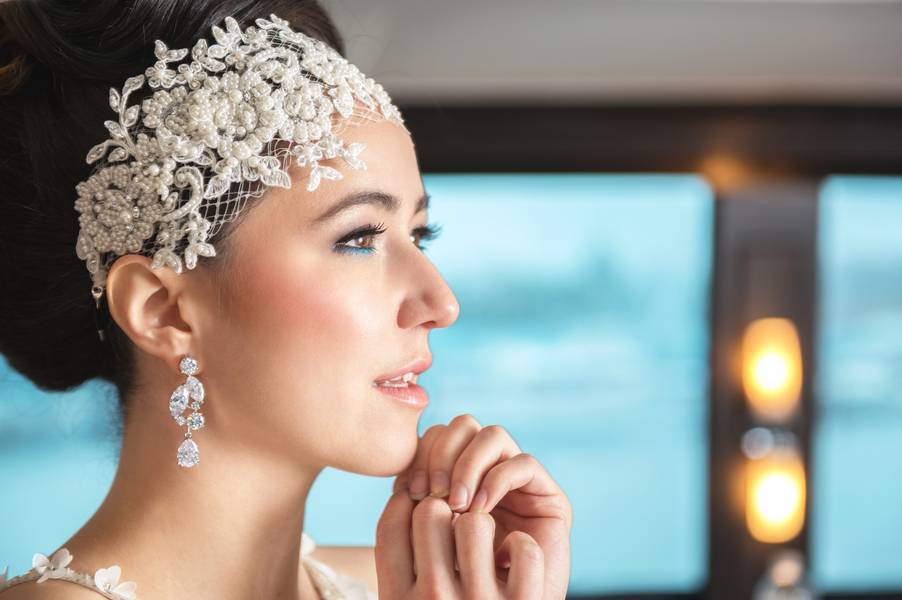 The black suit and checkered blue tie is seamless for the groom. Clean and chic, a precise harmony of modern fashion and costumed elegance fits perfectly in this whimsical wedding.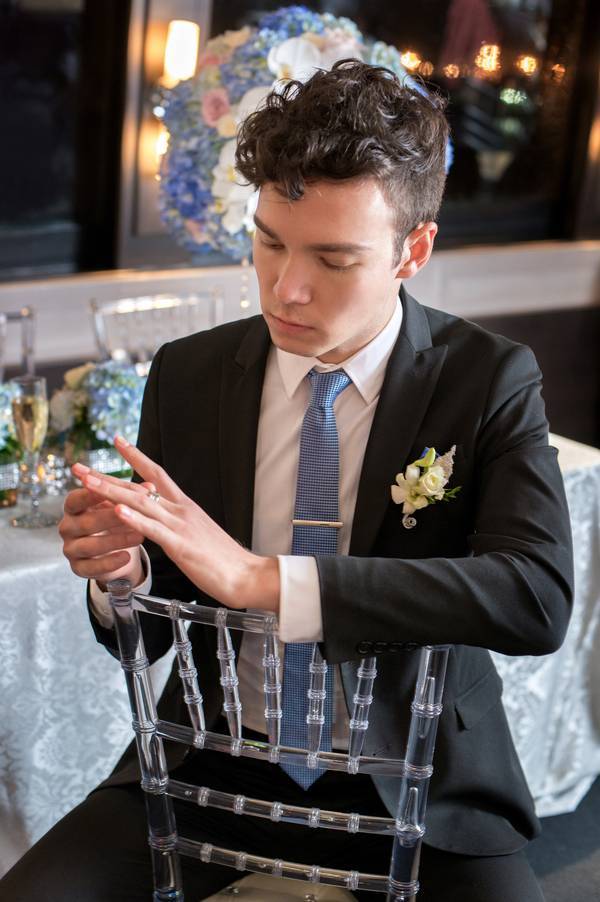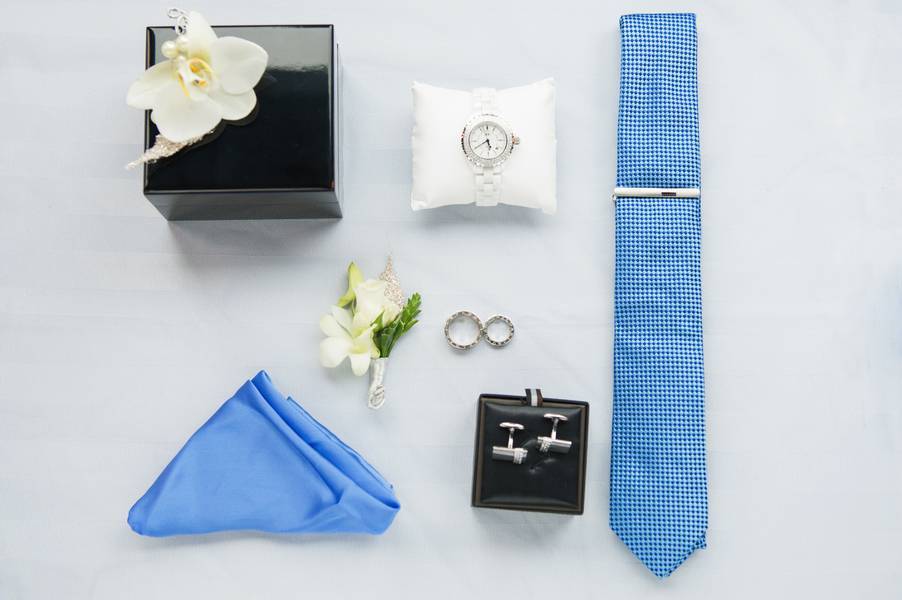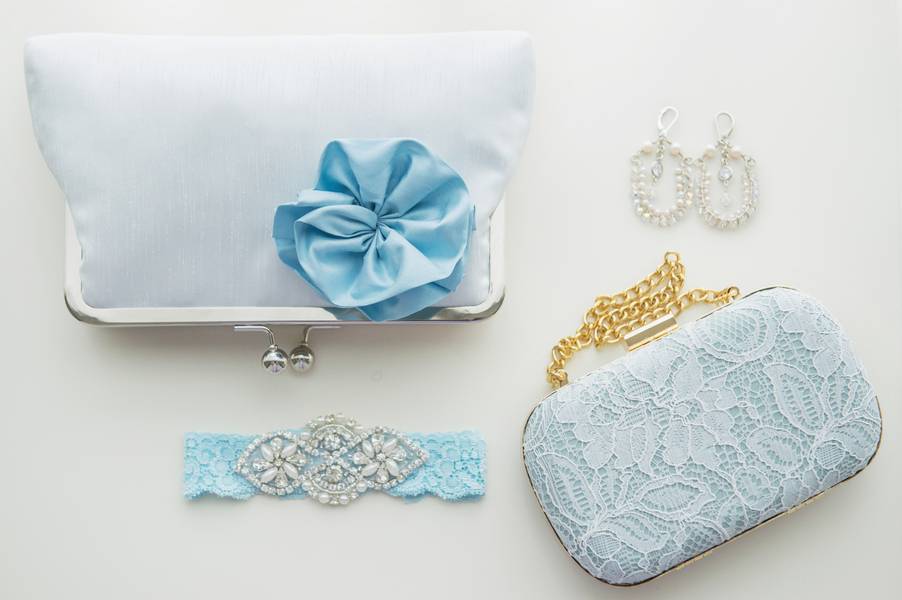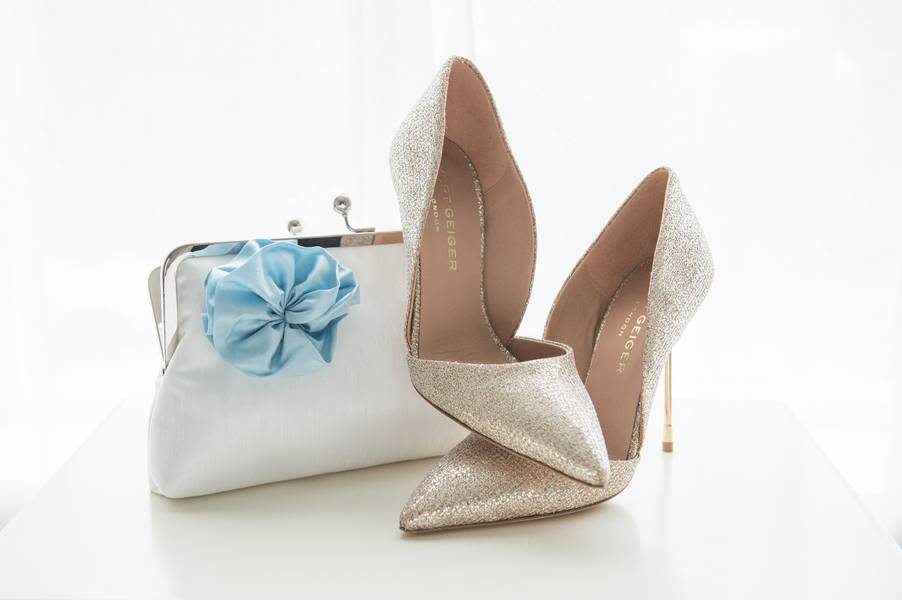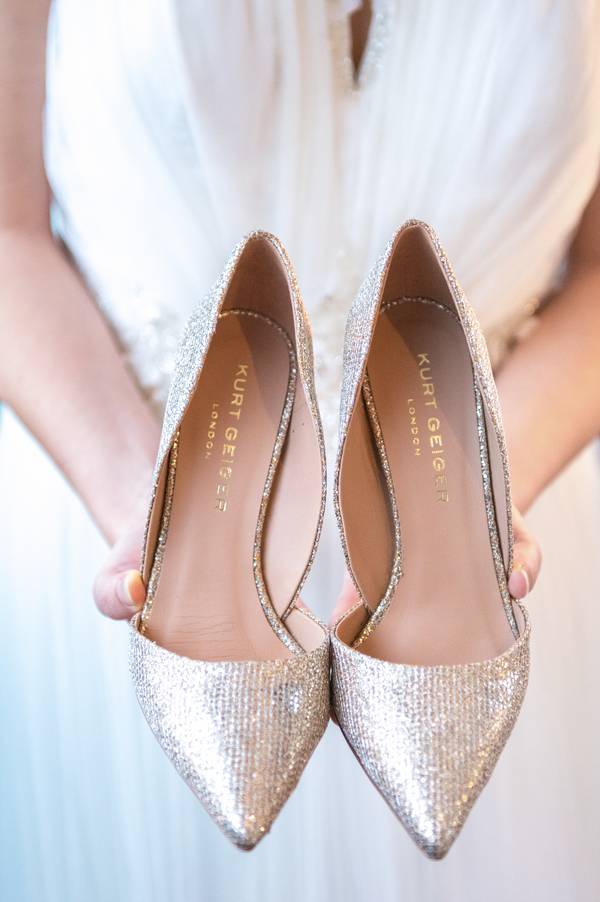 The Floral Arrangements
The waterfall style bridal bouquet from Orchidwood Floral Design is a unique combination of roses and orchids, decorated with handmade pearl flowers, white pearls, and handmade midollino stick bouquet collar.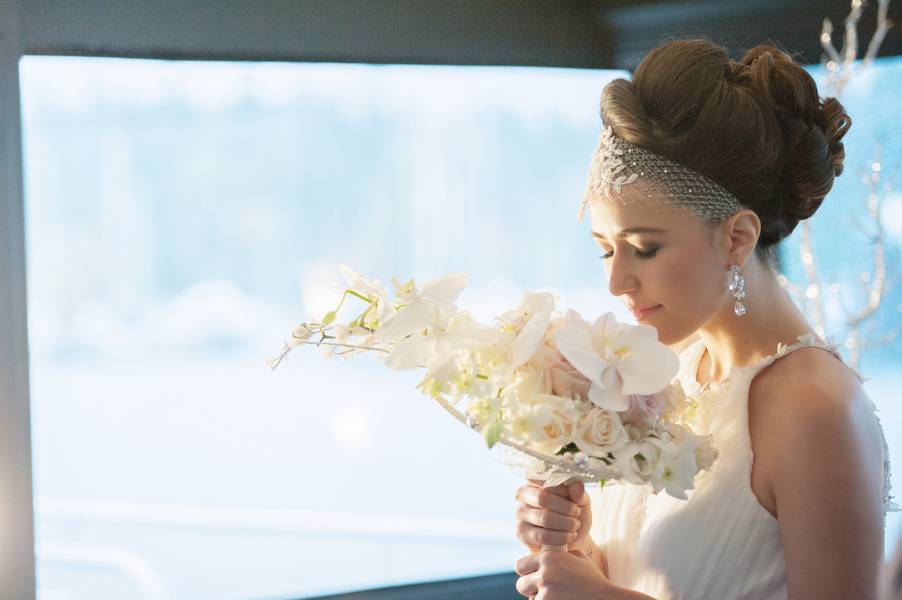 These floral arrangements are stunning in the table tops. Consistent to the overall theme, these white roses, orchids, lilacs and blooms are perfect for this elegant inspiration.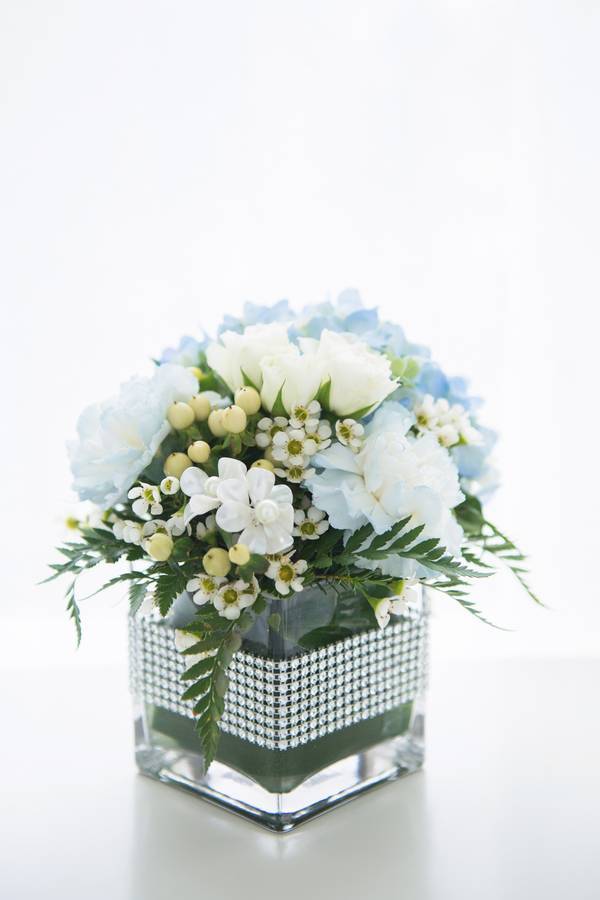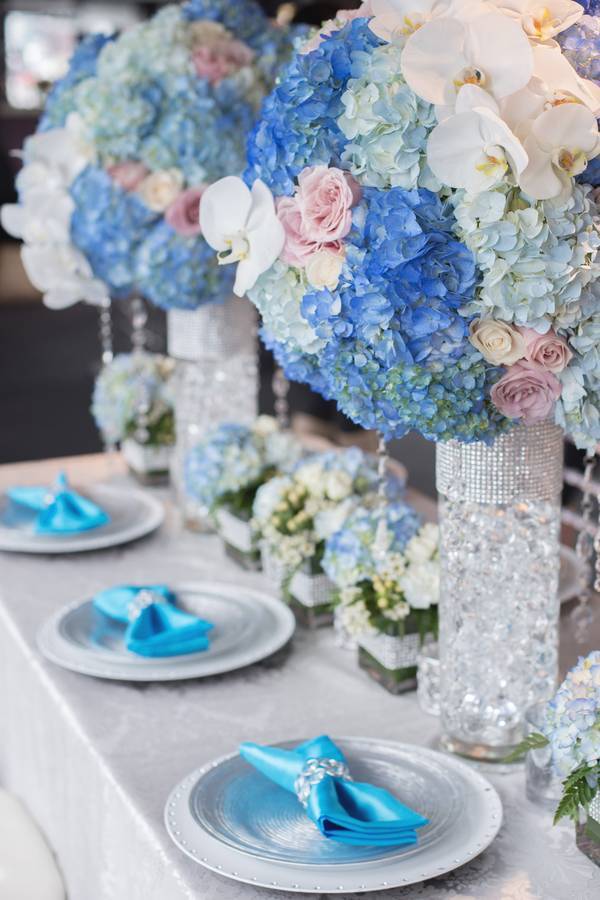 Vendors
Photographer:  L'Estelle Photography//
Hair Stylist: . Com Group//
Model: All My relations Ent//
Model: Arinatechnology//
Dress Store: Clara Couture Bridal//
Event Planner: D'Love Affair Weddings & Events//
Jewelry:David & Chiyo//
Makeup Artist: Elena Tsang Make Up Artistry//
Cake Designer: Hello Sunshine Cake Studio//
Jewelry: K.I.G. Fine Jewellery & Custom Design//
Invitation Designer: Maurelle Calligraphy//
Floral Designer: Orchidwood Floral Design//
Etsy Designer: Romance In Silver Created By Antoinette//
Location: Sunset Bay Limited Partnership//
Event Venue:Sunset Bay Yacht //
Event Designer:Universal Decor//