Every wedding has its own beauty and I really found this to be so unique! I like how they used greenery, Pantone's official color of the year 2017. It was one bright afternoon at the Grand Rapids Downtown Market in the beautiful place of Michigan when Kaitlin and Kasey vowed to love each other forever. Apaige Photography will show to us how this wedding turned out to be so blissful and beautiful!
Extra Special Details
The cardbox they used is an old hollowed out stump made by the bride's grandpa.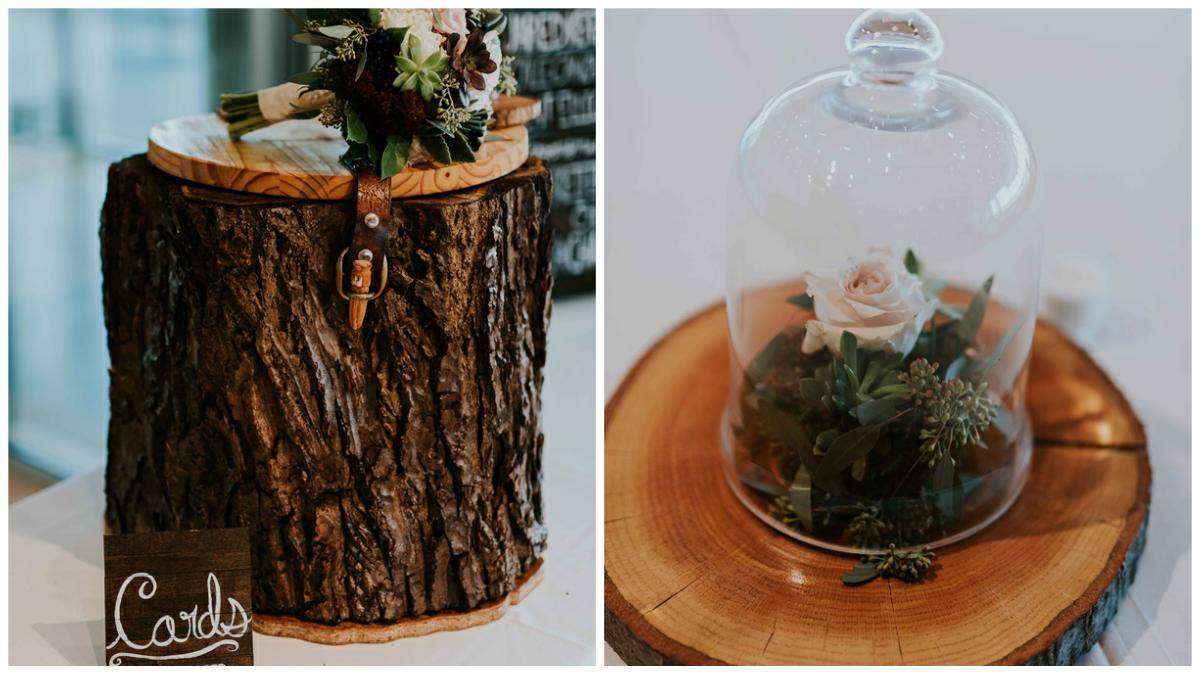 The mismatched bridesmaids' dresses were a pop of colors!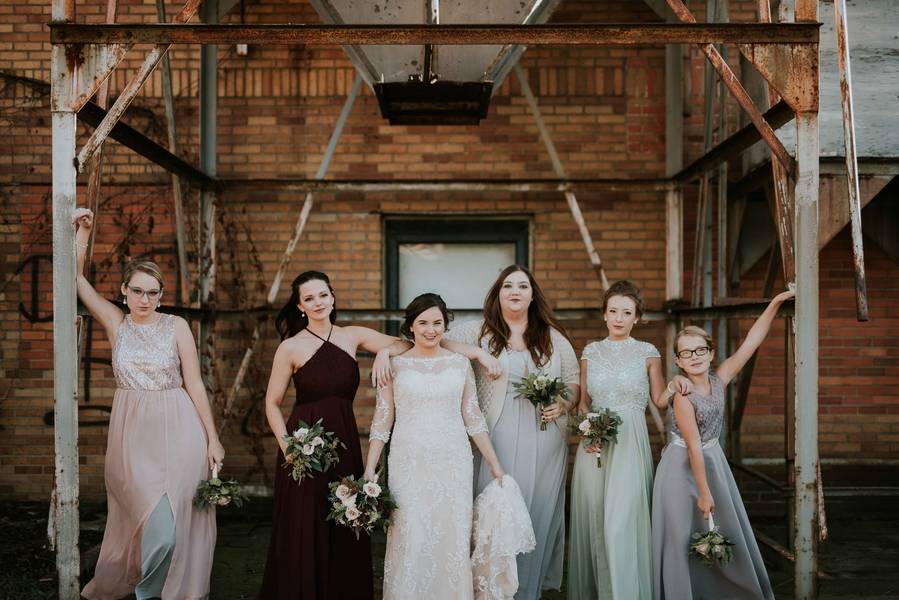 There is no seating plan. She wanted people to sit with someone they might not know and then chat.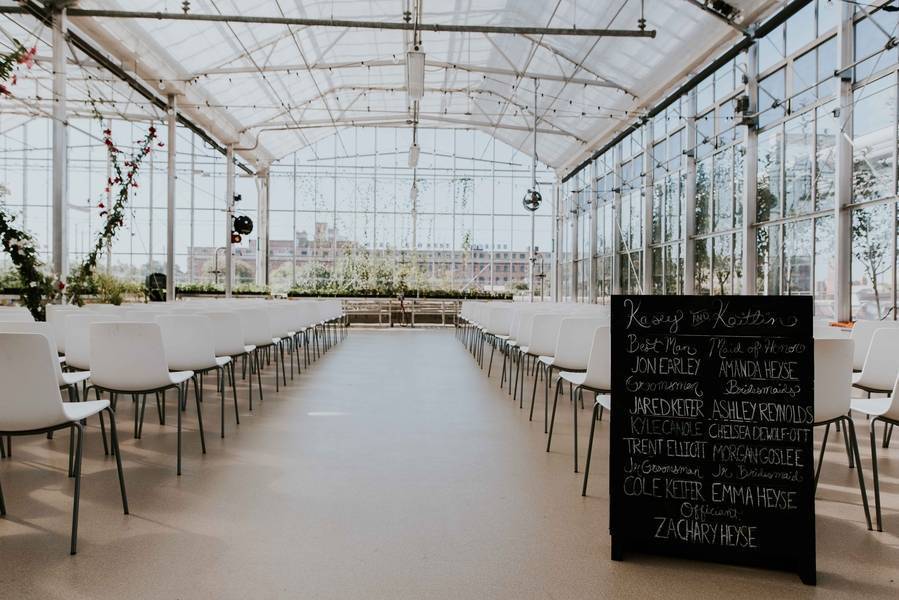 The wooden signs were made by herself.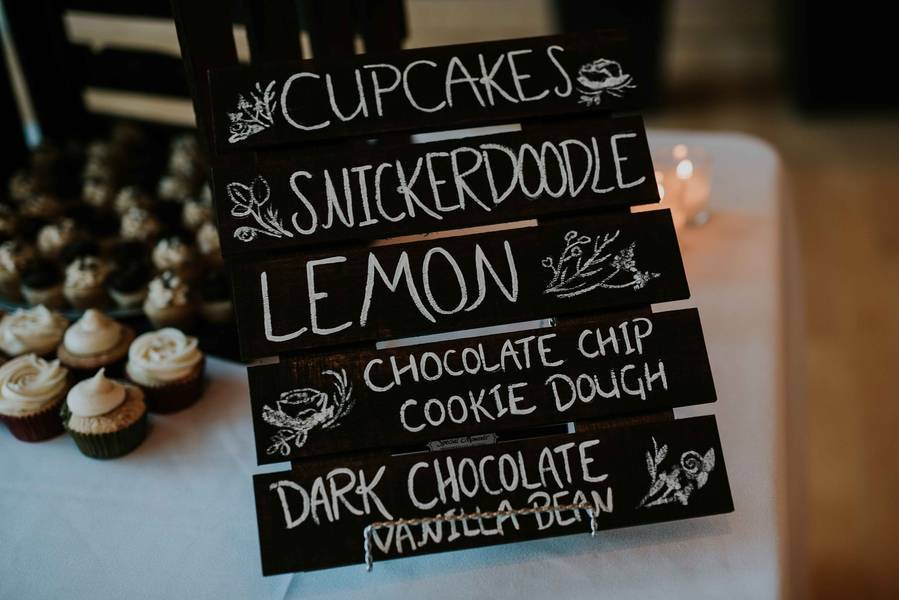 The window decor are windows that came off from the bride's great grandma's house.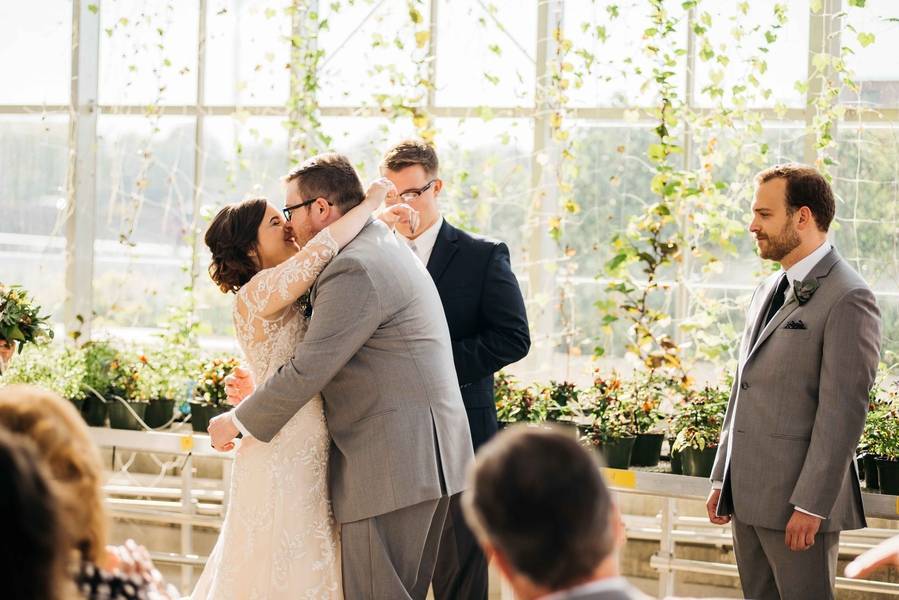 The Bride's Advice
Involve your groom! Even if he isn't keen on trying to plan, try to give him small things to do. It's a great way to try to get his opinions. Try not to stress yourself out. If people want to help, let them. I was told I was too calm the day of. I didn't need to worry because I knew I had an amazing support system to help get everything where it needed to be.
Money Matters
$10,000 – $20,000
Vendors
Photographer:  Apaige Photography
Hair Stylist: Avantgarde Salon
Dress Store: Davids Bridal
Floral Designer: Eastern Floral
Bakery: Scrumptious Cupcakes
Caterer: Tacos El Cunado
Event Venue: Grand Rapids Downtown Market
Men's Tuxedo: Men's Warehouse