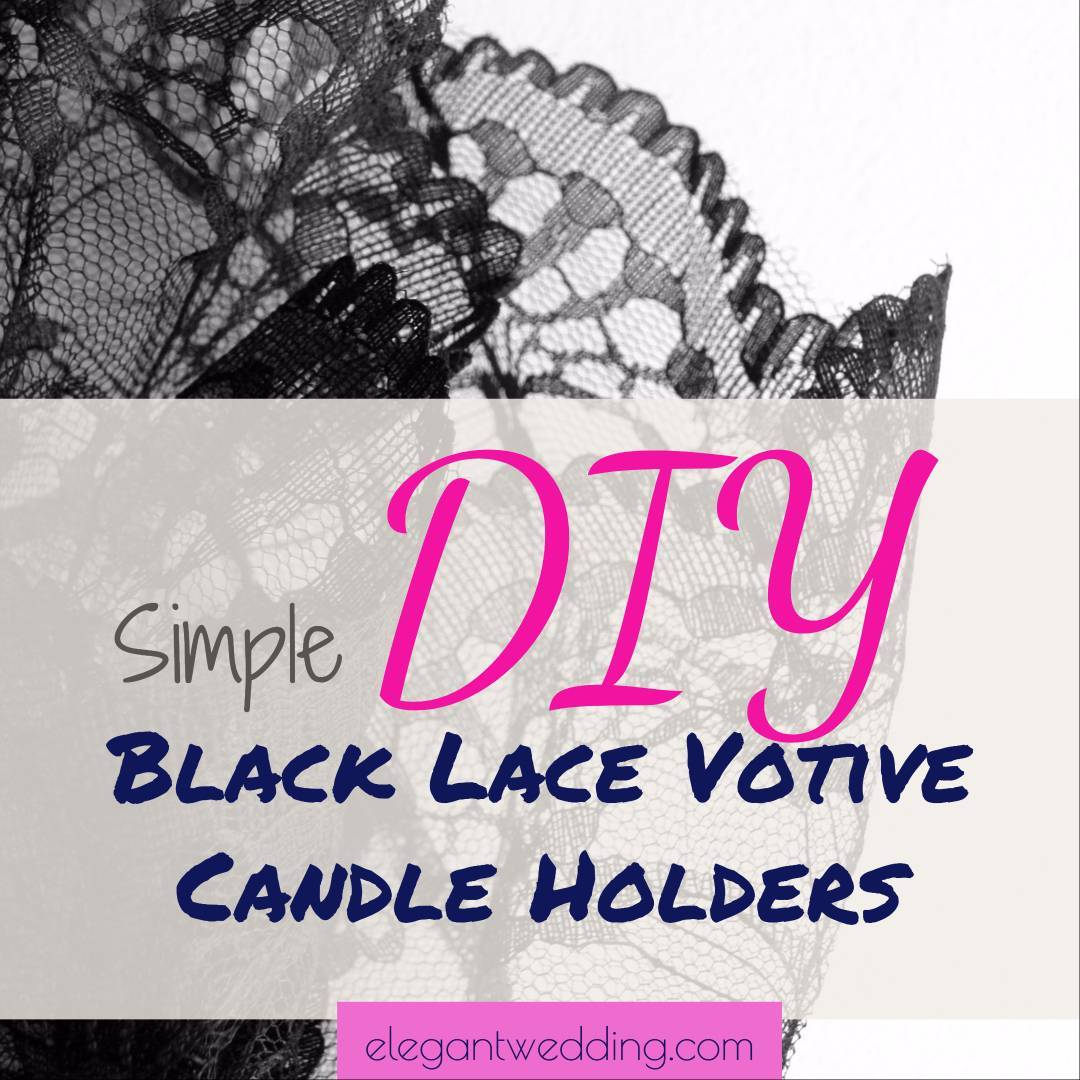 These D.I.Y. black lace votive candle holders make me smile and say ooh la la! There is something so luxurious and romantic about black lace. Use these candle holders as centerpieces to create an amorous atmosphere. The project is so simple to do. Even a busy bride with a few bridesmaid helpers can pull it off in not time!
Step 1: Gather Your Supplies
You will need:


as well as a needle, scissors, and a measuring tape (this is optional). That's it! The black lace trim can also be found at craft or fabric stores. It might be in the ribbon aisle.
Step 2: Measure
Measure the perimeter of the base of your glass candle holder. Then add a centimeter on to that measurement. But pieces of lace to this measurement. If you don't have a measuring tape you could also just wrap the lace around the candle holder and overlap it slightly, and make your cut! I like measuring because you can get cut many pieces very quickly.
Step 3: Sew
Wrap the piece of lace around the glass holder. Keep the lace snug against the glass. When one end of the lace meets the other, overlap the edges slightly. Next, take a needle and black thread, and sew the overlapped lace together. You won't need to make many stitches; three small tacks (on the top, middle, and bottom) should do it.
That is  the final step! Your candles are ready to grace a table top or shelf, and add a delightful glow to your party. You could also do this project with white or colorful lace. I like the unique way the black looks. These would look so perfect at an intimate indoor reception that extends into the evening. If you try this project, let me know how it goes in the comments section below!