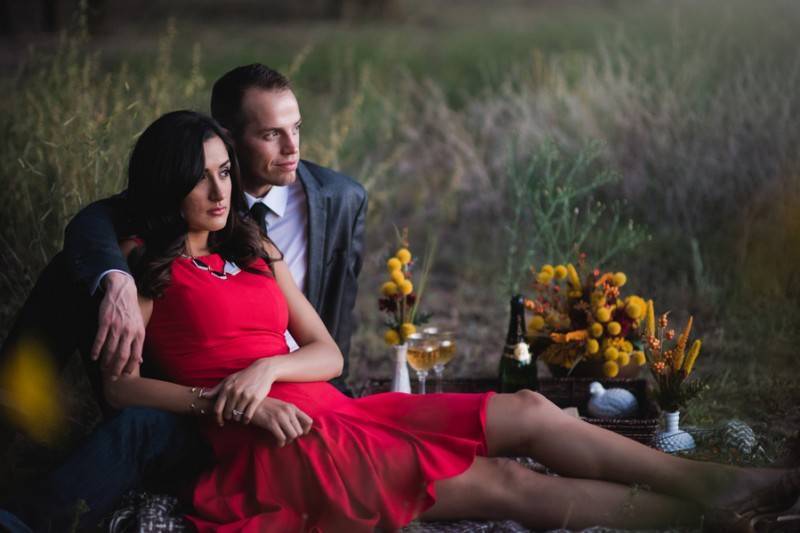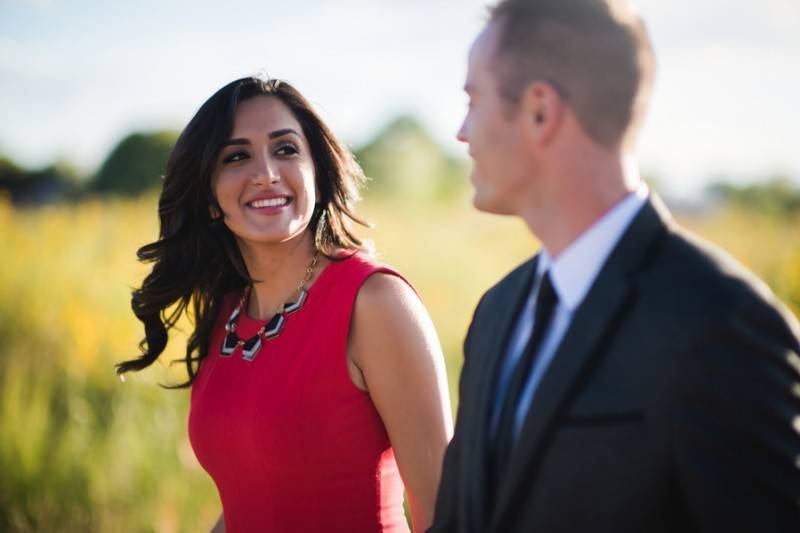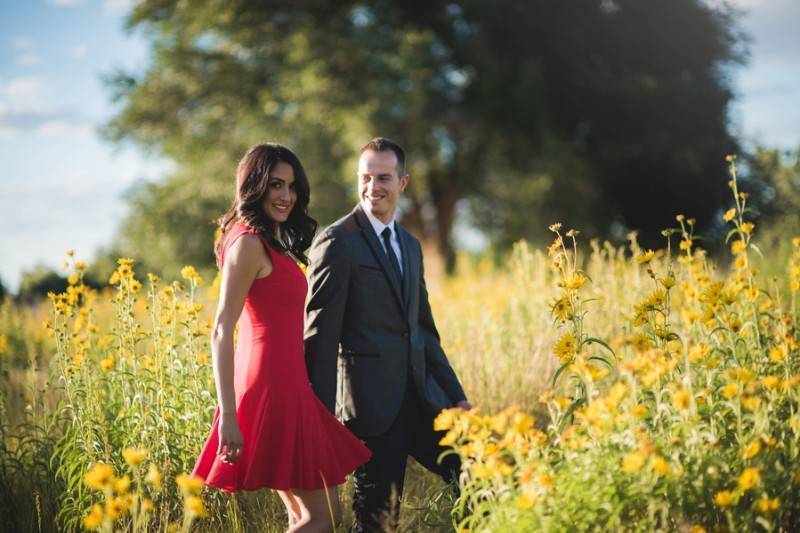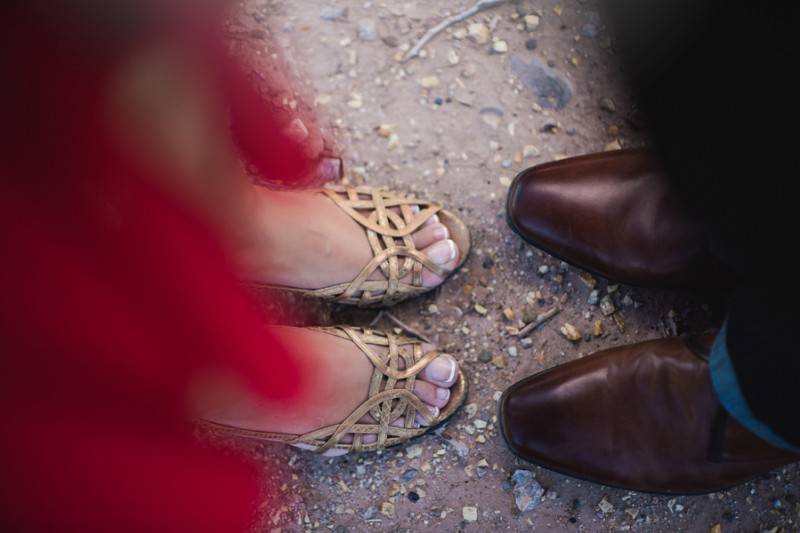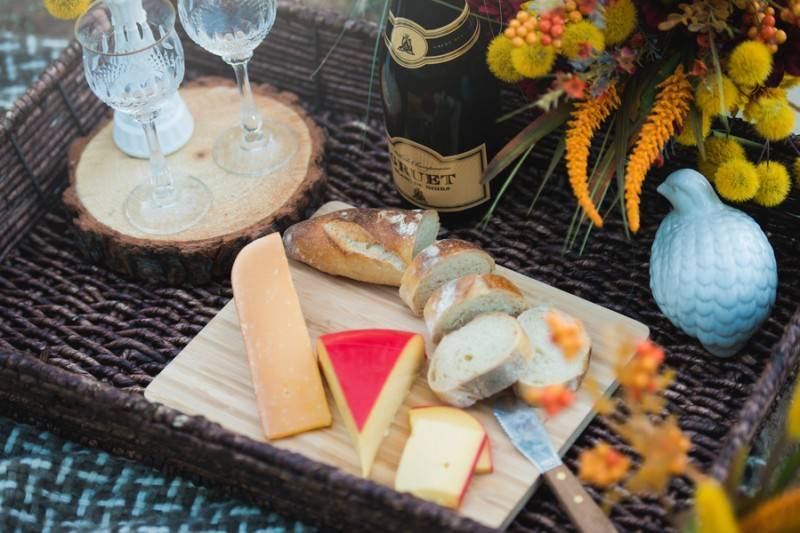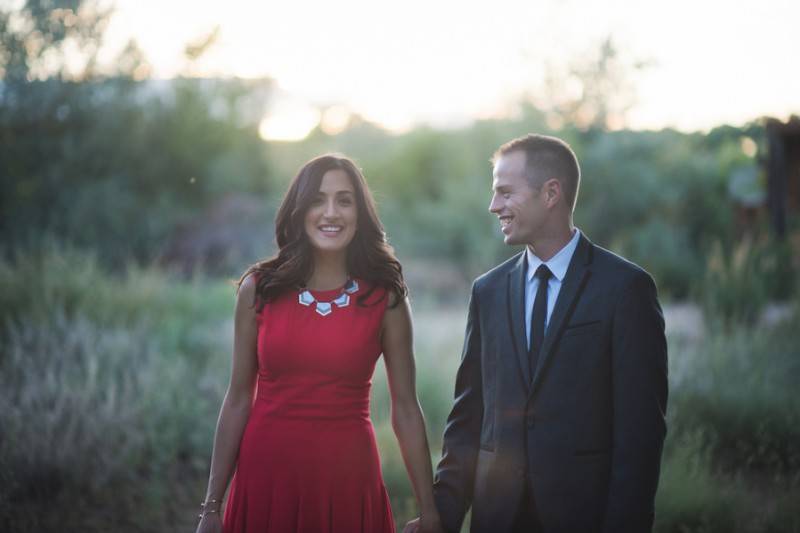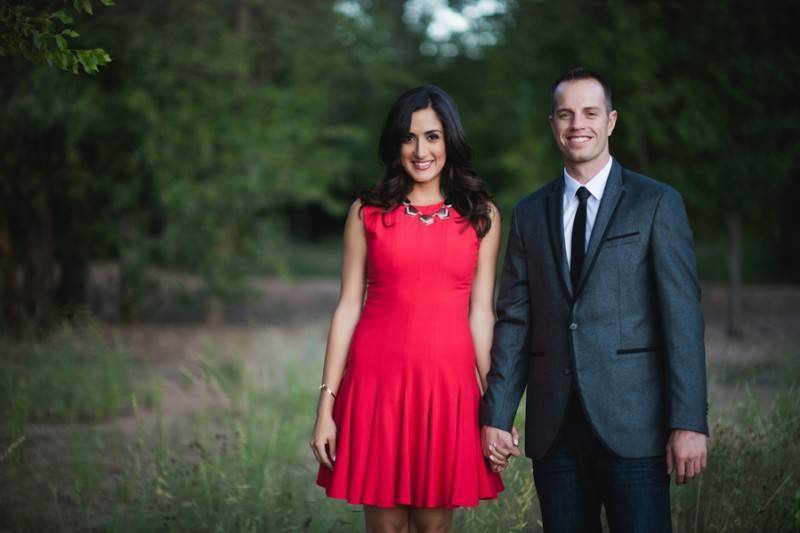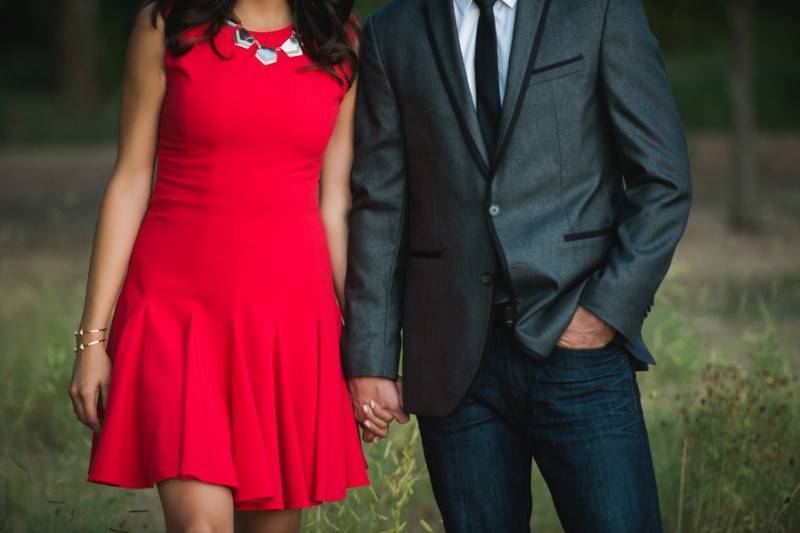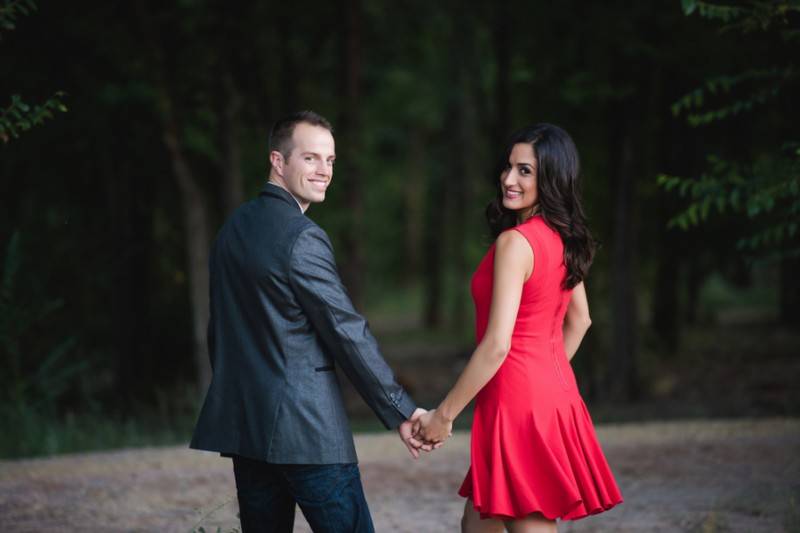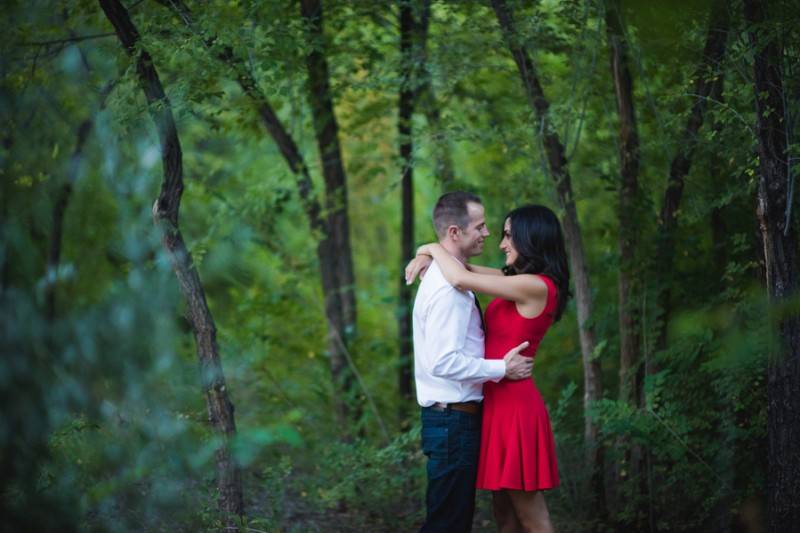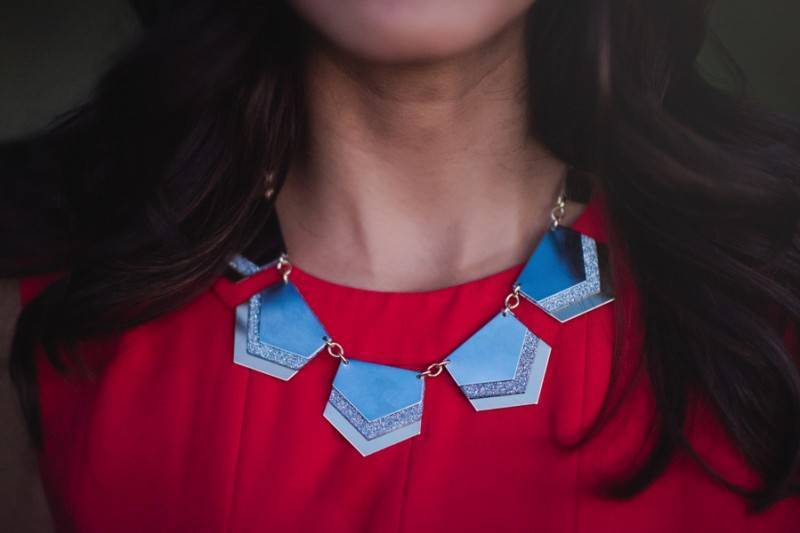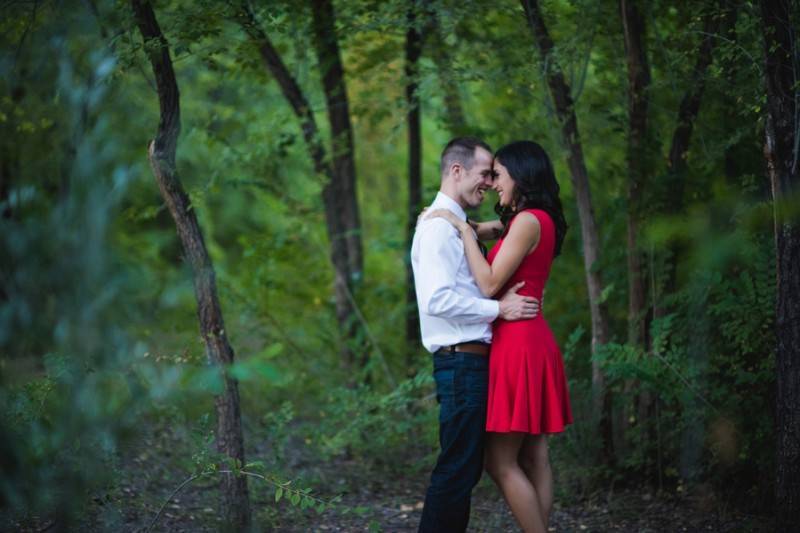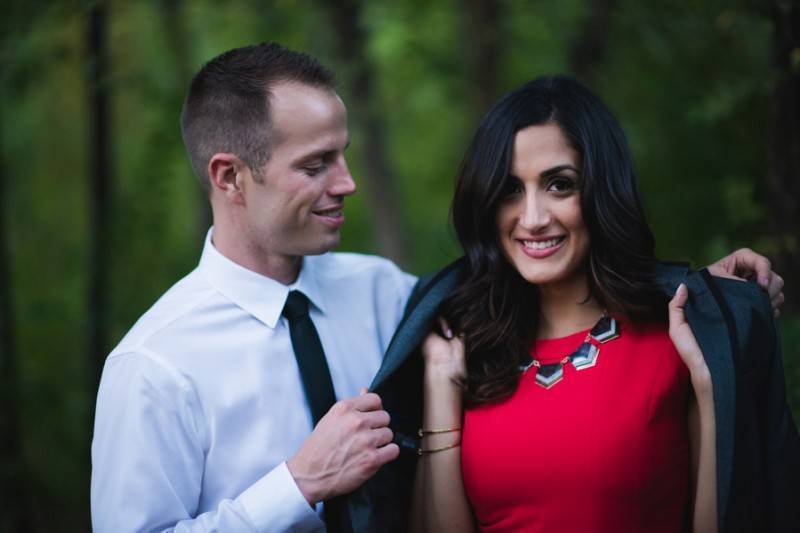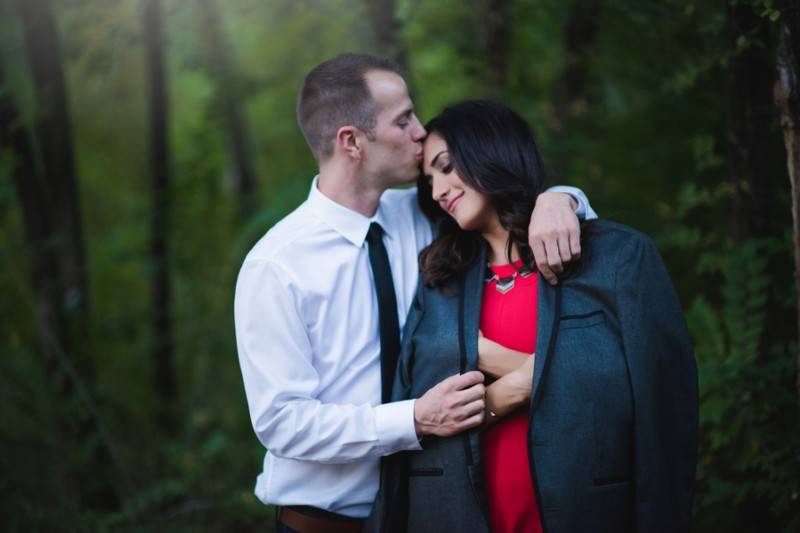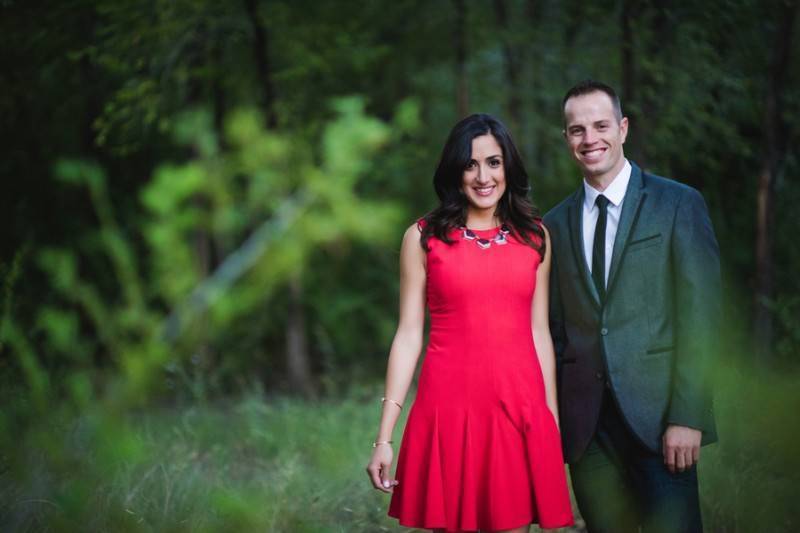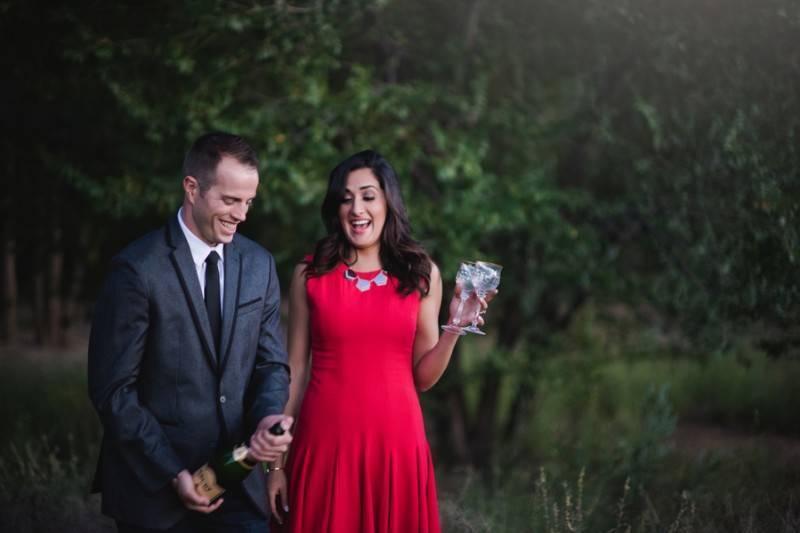 With our lovely bride-to-be in a gorgeous red dress and our dashing groom in a crisp suit, we can truly say that this autumn-styled engagement shoot looked classic and picture perfect. It's not often we can incorporate the outdoors with elegance but this album is certainly an exception to that rule.
Here's what their photographer shared regarding this shoot.
What would you say, the overall story for this album?
I wanted to show off the clients style and love for one another. Fall is beginning, so I wanted to feature that as well – using the floral details.
What inspired the wedding day outfits?
Autumn. I wanted them to dress using red, and neutrals.
What was your favorite part of the day?
Ryan & Mariam's attitudes was the best part. You could tell they were genuinely in love with one another.
Was there any Do it Yourself (DIY) projects? If so, can you describe them in detail?
I planned and set up all the details. Bought everything at Hobby Lobby right before the shoot :)
Vendors
Photographer:  Tony Gambino Photography