Love filled with fragrance and elegance covered Brittany and Daniel's wedding at the Chevy Chase Country Club. Intimacy and freshness float in every way and have made everyone jumped in happiness heartily. We are very happy to feature to you this wonderful wedding and its exquisite parts. A lot of thanks to MAK Photography for all the lovely shots. Take time and enjoy every stunning moments readers!
Extra Special Details
The groom was in tears during the first look as he looked at his beautiful bride.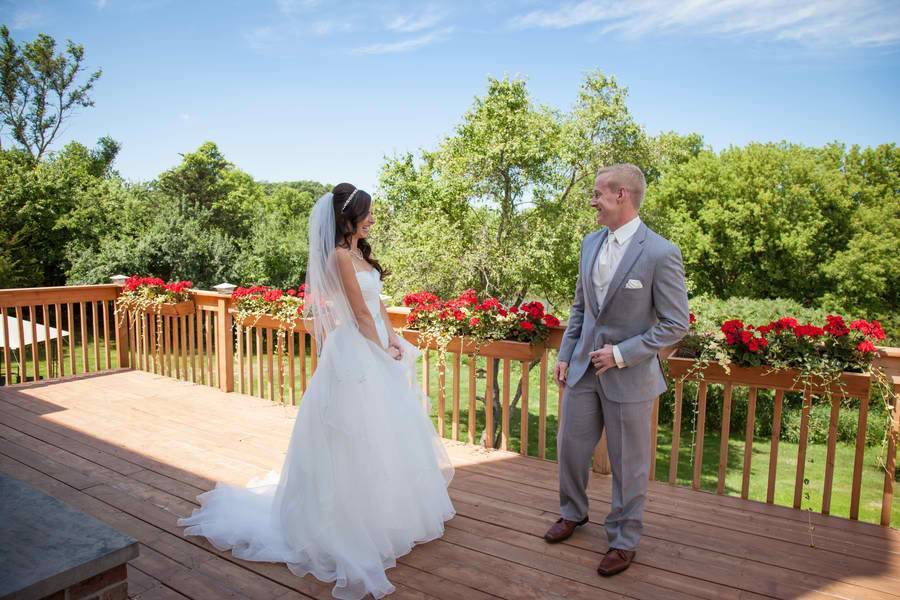 The outdoor ceremony was perfectly placed in the middle of a golf course.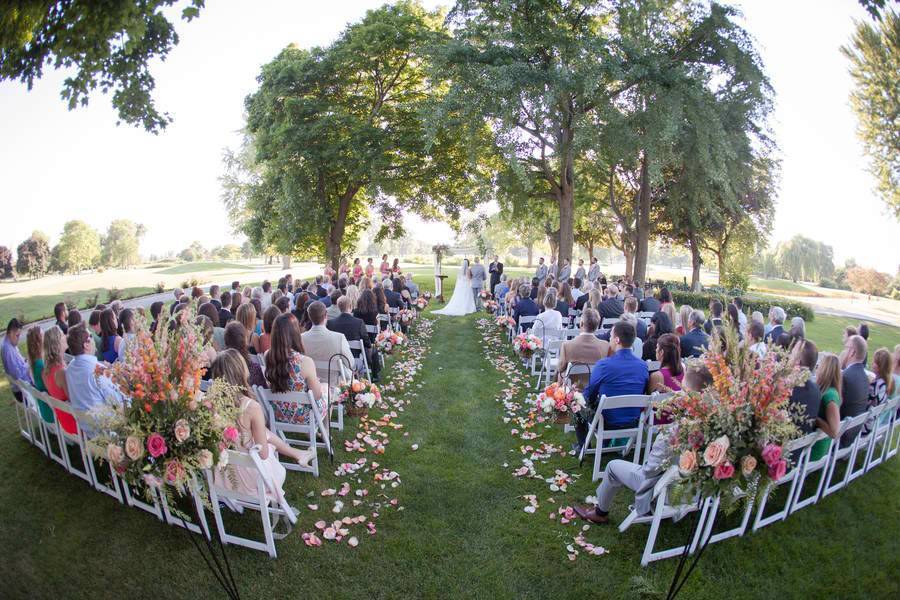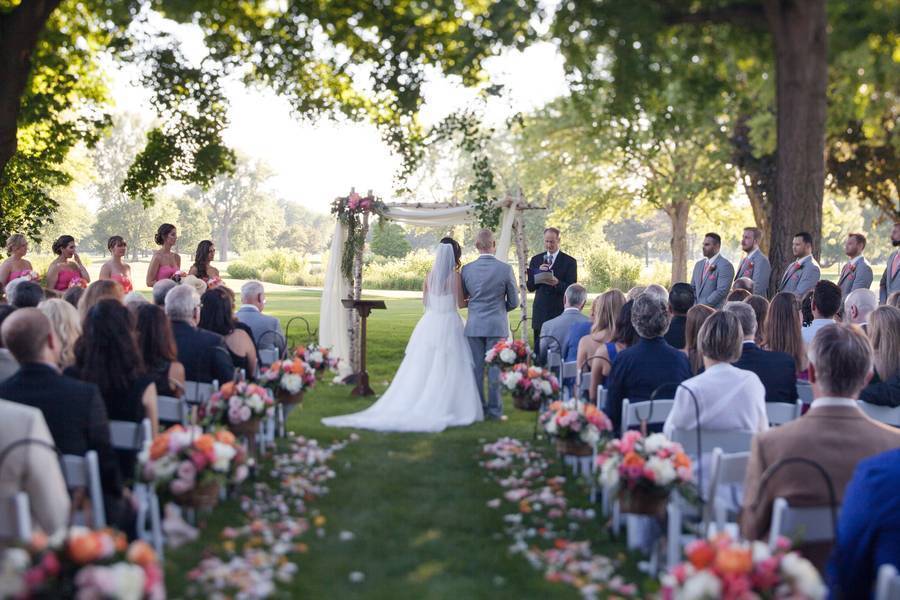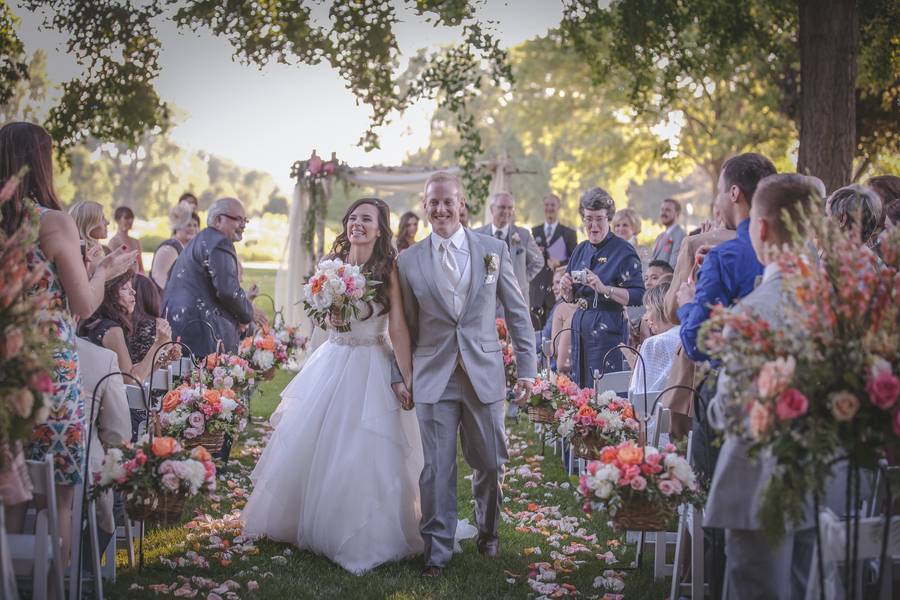 The reception hall had been updated and could not have looked better.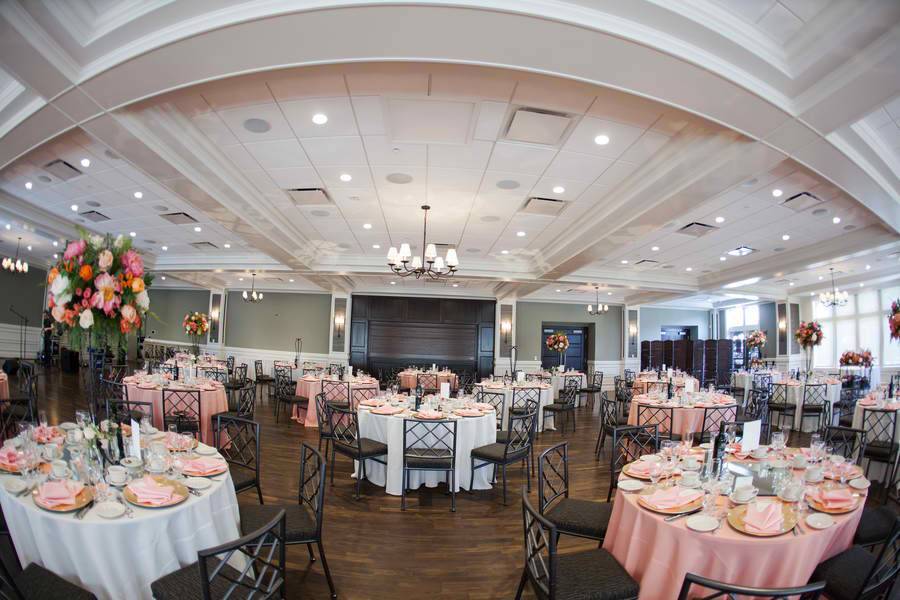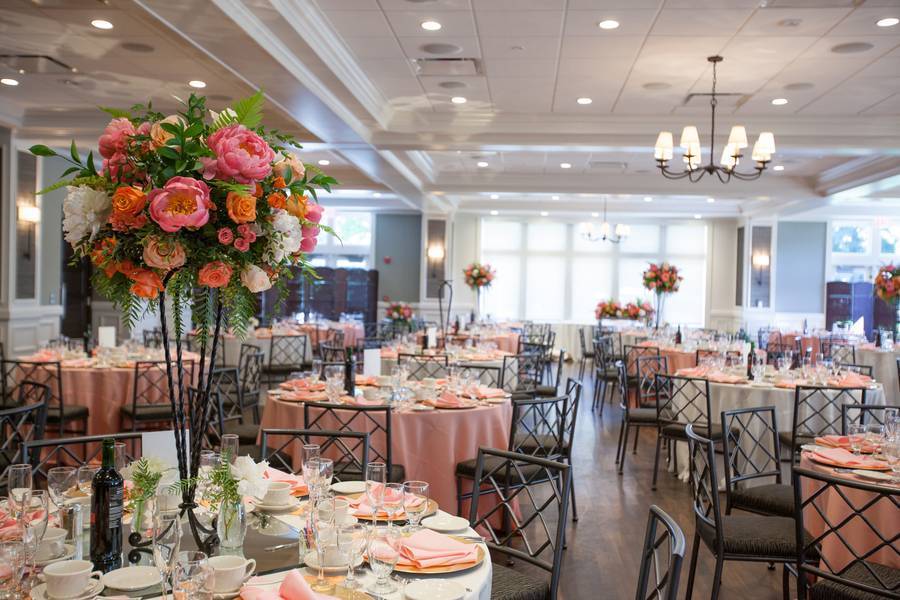 The warm tones from the wood in the hall paired with the bright flowers made the room light up so beautifully!
Elegant floral arrangements left a beautiful fragrance in the reception hall with its pink and orange tones.
A live band, instead of a DJ in the wedding which kept the guests rocked and hit the dance floor.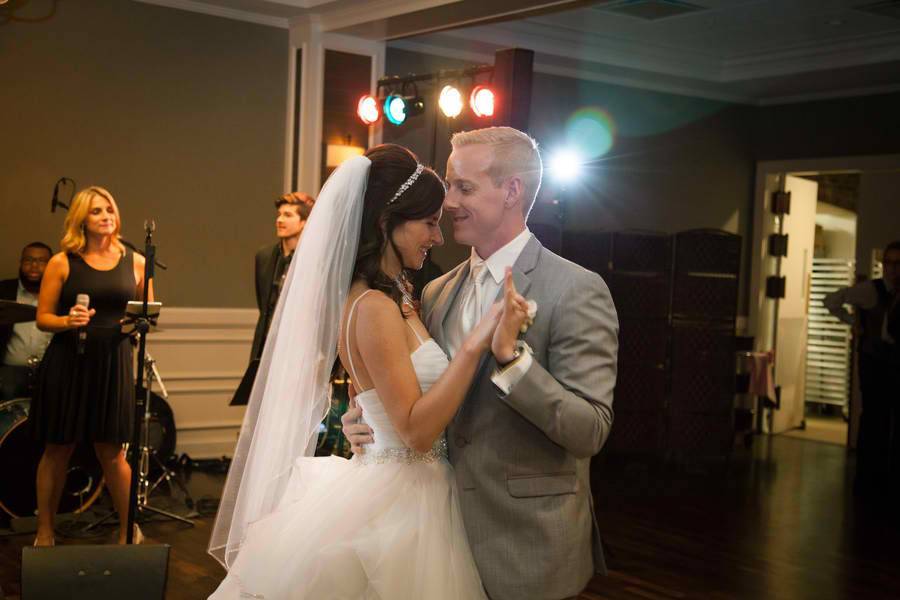 They hand-addressed each invite with an RSVP envelope that is colorful.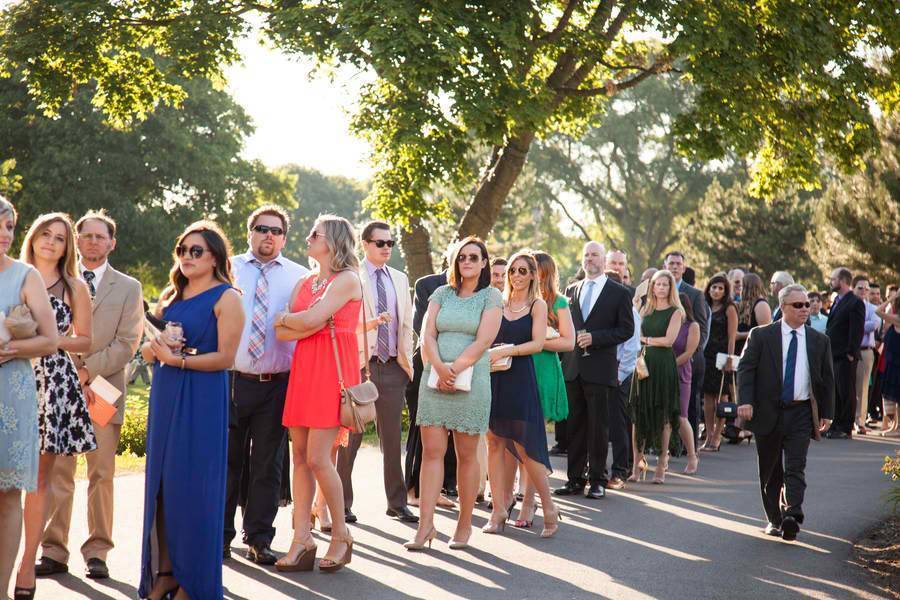 The handkerchief carried by the groom during the ceremony in case tears will flow out during the ceremony.
Words From The Couple
"Do not try to buy a home, move in anytime close to your wedding date, wedding plan, and go on a honeymoon leaving the day after your wedding! The home / new living arrangements can wait – or come earlier (we just had bad timing), and the honeymoon can really wait! Give yourself at a couple weeks so you don't have to be packing for the wedding day, the night of, the next day, and your entire honeymoon all at once! The weeks before your wedding, you have so many things to double check, details that still need decisions (seating chart, picking up grooms' cake, playlist, walking order, day-of timelines for your attendants…) and you'll also be trying to make time for all of your friends and family – it really gets crazy. Leave for your honeymoon at least a week after it's all over! We went on a three week honeymoon to Europe, and it was amazing, but truly we could have done it another time. Making all the plans and trying to keep everything straight while wedding planning was exhausting. Also, after your wedding, you really do just need time to relax! -Make sure you get some time to yourself and just your groom either before or after the ceremony. You'll be doing a million things on your wedding day, and it is tiring! Take at least half an hour to de-compress at some point during the day. My groom and I had a half hour of silence before the ceremony – I put my feet up and closed my eyes and it was so needed! -Drink a little! You really should be pacing yourself a lot during the day – its a long day! But honestly, after the ceremony's over, the hard work is done! Let loose, don't worry if you spend the right amount of time talking to your extended family or your co-workers, or if you get a little sweaty in your wedding dress, and have a few drinks :)"
Words From The Photographer
I love being a photographer. One of my biggest pieces of advice for wedding couples is to be sure to plan for enough time for photography. Don't try to squeeze 12 hours of photography into 8 hours of time.  When couples have too tight of a timeline, they can get stressed out with all of the events going on, and they can end up running behind. It's your wedding day! There is no reason to be stressed out!

It's okay to ask your photographer for help on your wedding day timeline. I love helping my couples with timelines.  The reason I enjoy helping my couples with this is because I know how long it takes to photograph a bridal party and if I need to set up additional equipment.  Couples may not know that I need to set up flashes for lighting at a particular venue.  If you are not sure how long you need to plan for something, just ask!  Remember to plan enough time, ask for help, and let the photographer photograph. You're day will be that much more amazing and it will show in your wedding images!"
Money Matters
Wedding Budget: $20,000 – $45,000
Vendors
Photographer:  MAK Photography
Musicians: Bluewater Kings Band
Event Venue: Chevy Chase Country Club
Beauty: Hairs 2 the Bride
Cake Designer: The Lovin Oven Cakery
Floral Designer: Tina & Dollie
Dress Store: Volle's Bridal