If a dose of inspiration is what you seek, then clearly you are in the perfect place! Here in Elegant Wedding, we offer you another absolutely breathtaking showcase photographed by Lisa Kathan Photography. This styled shoot is a true charmer and I'm sure you will agree with me once you see all the details! Thoughtful touches are in abundance throughout this shoot. One of our favorites is the "life depicting art" scene which portrays the wedding gown next to a portrait of the dress. The table names were framed portraits of various artist's signatures and corresponded with miniature masterpieces and paintbrushes imprinted with the guests' names and seating assignments. There are little French influences that can be found throughout the shoot…vintage French letters, postage stamps and a heraldic wax seal. Even the address on the invitation envelope, beautifully created by Bien Fait Calligraphy, gives nod to the Paris arrondissement that was once home to some of the world's most famous painters. The gold-flecked cake was real and not just styrofoam under the frosting. I could go on and on about all the lovely details but you have to see it for yourselves. So go ahead loves, browse for more and be inspired!
We're All About the Details!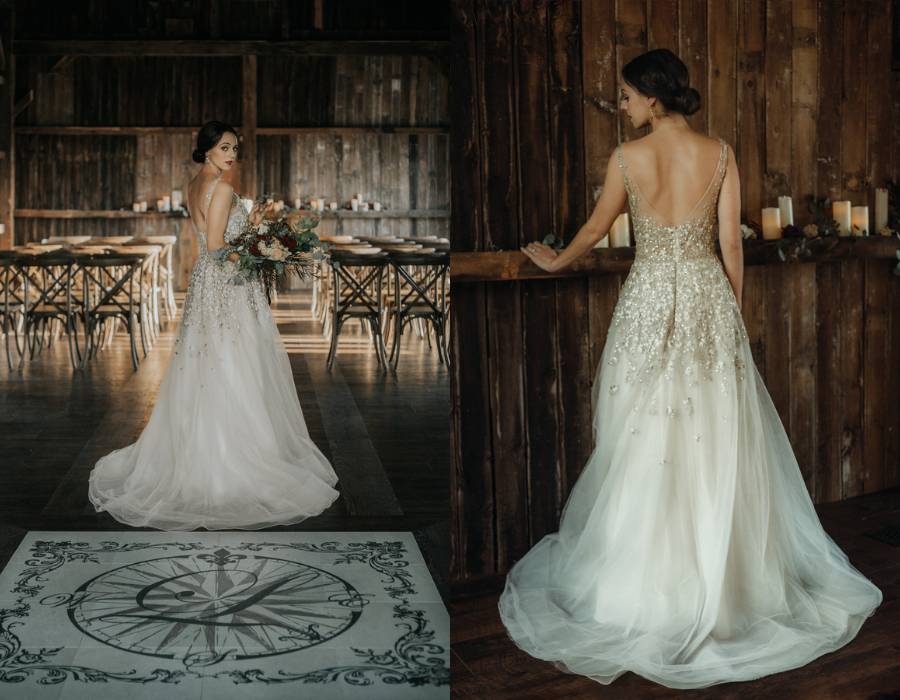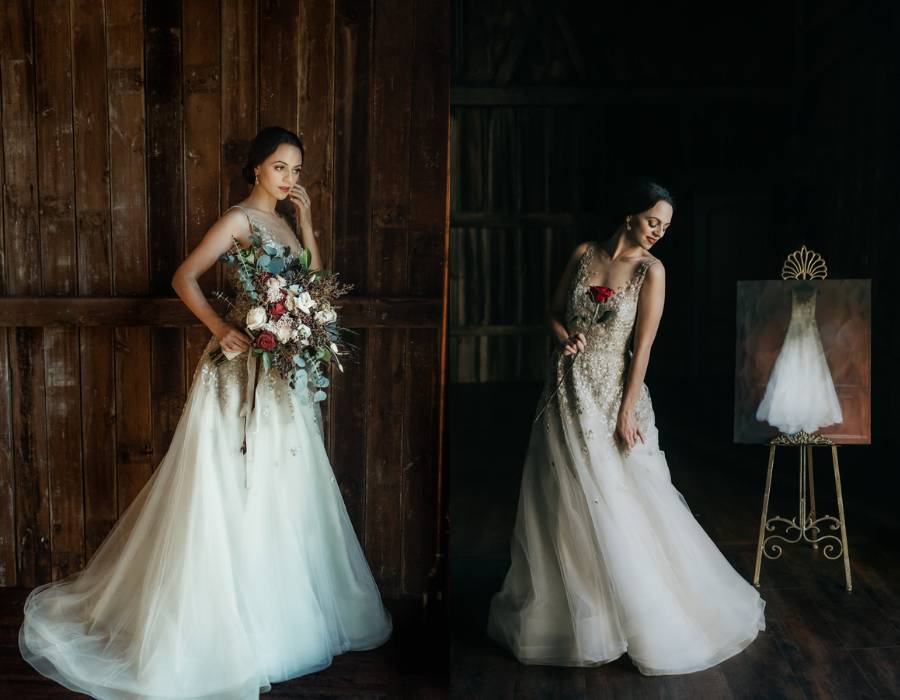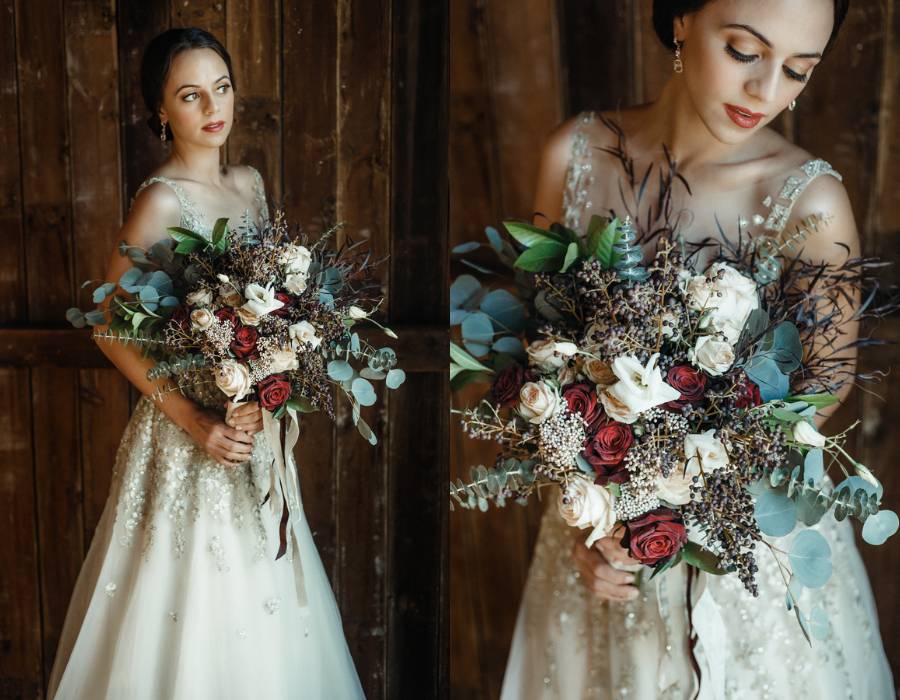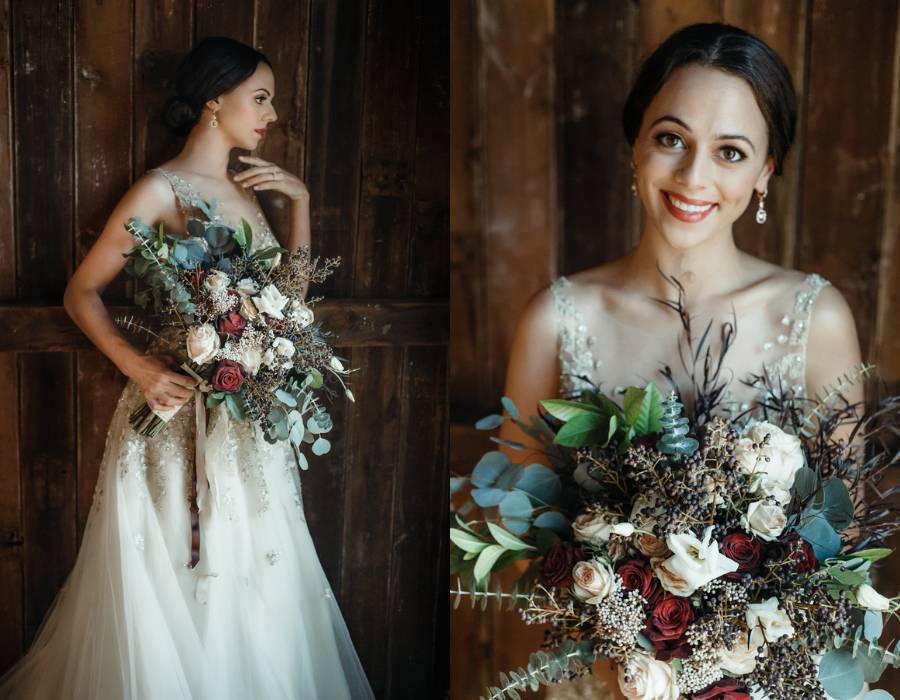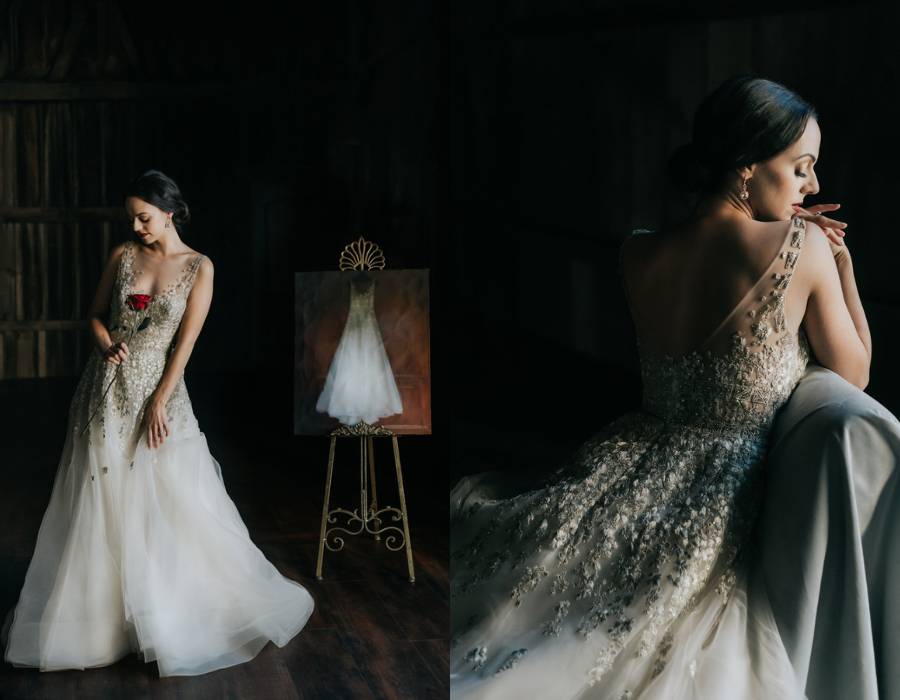 Lisa Kathan Photography eloquently captured the drama and artistic romance of the day: from the exquisite wedding gown, to bridal portraits that echoed an artist's muse posing for a painting. Alison Buck Floral Design's centerpiece combined fruits and florals reminiscent of a still-life, and her gorgeous cascading bridal bouquet was properly accented with antique French velvet ribbon.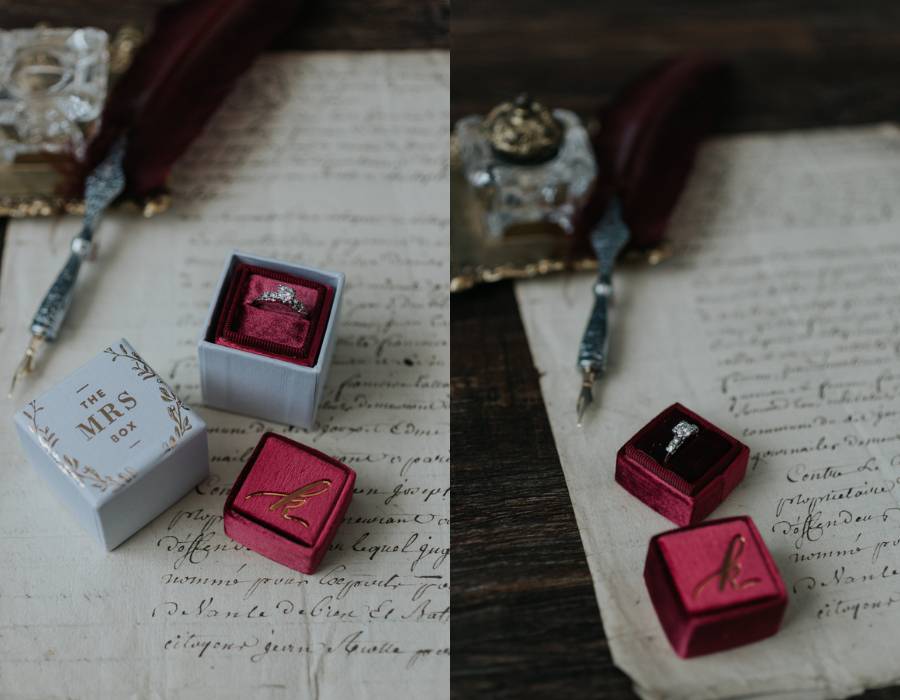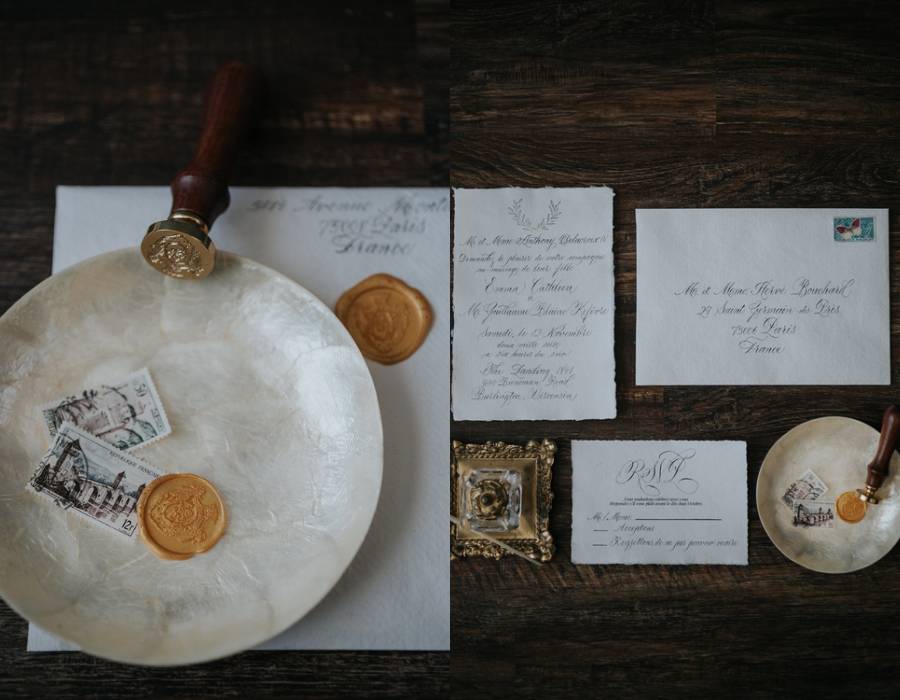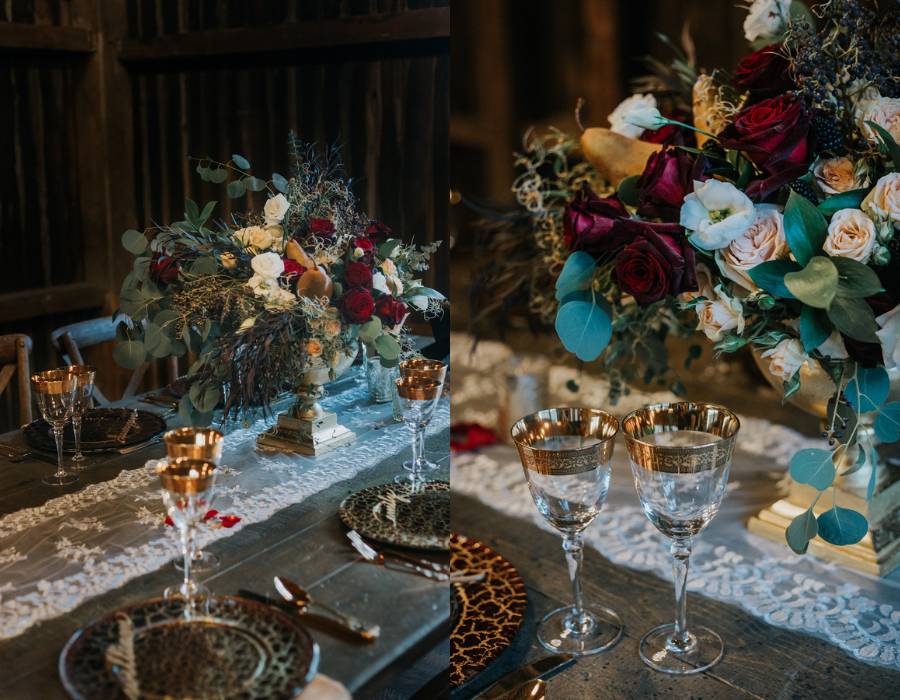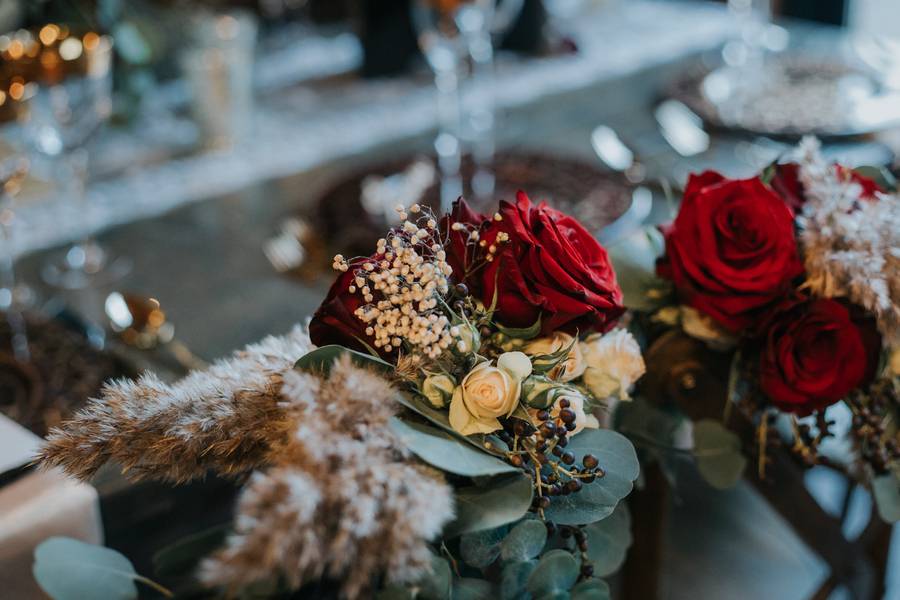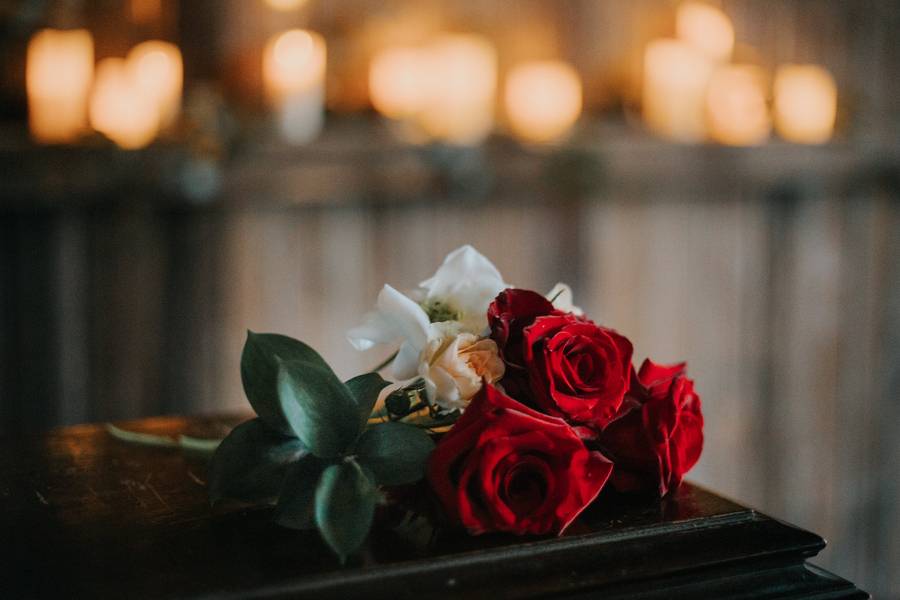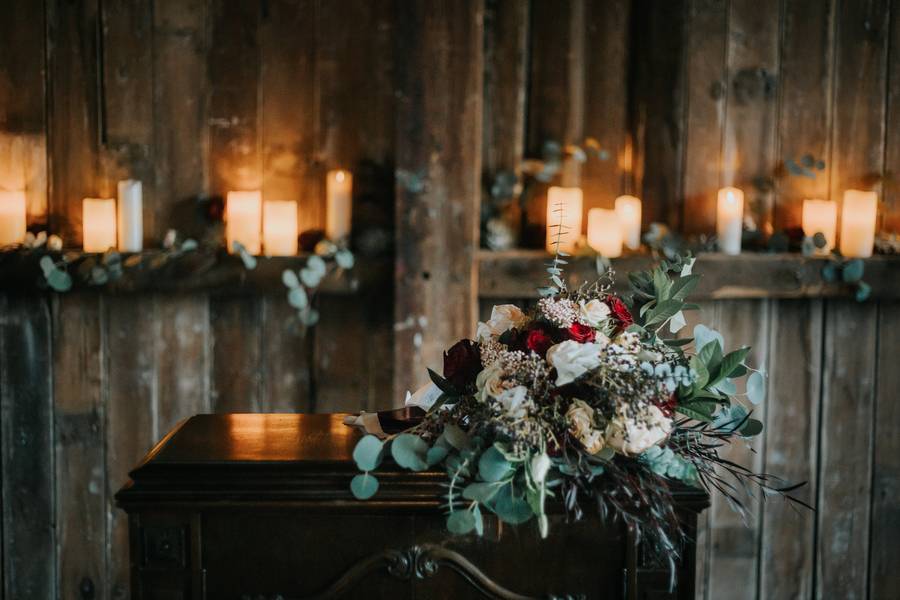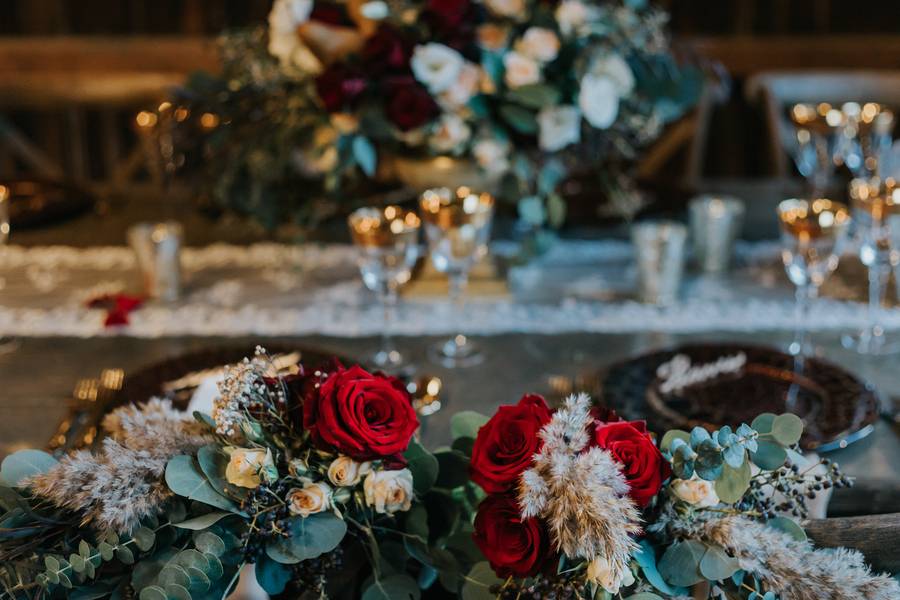 Dreamy candlelight, luxury tablesettings from Tablescapes Event Rentals and an exquisite, edible organic and locally sourced gold-flecked wedding cake, designed by Cacao Sweets and Treats, perfected the details for this artist-inspired shoot.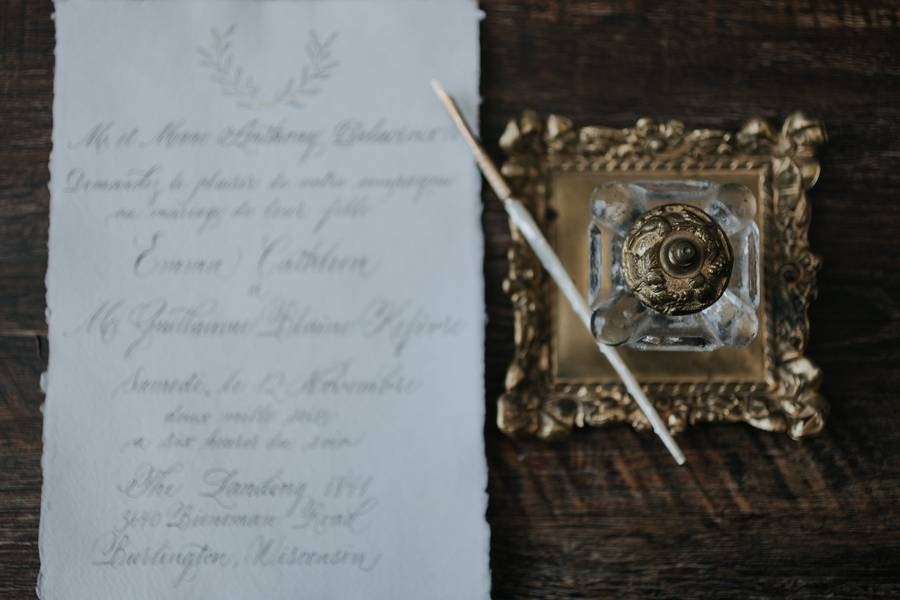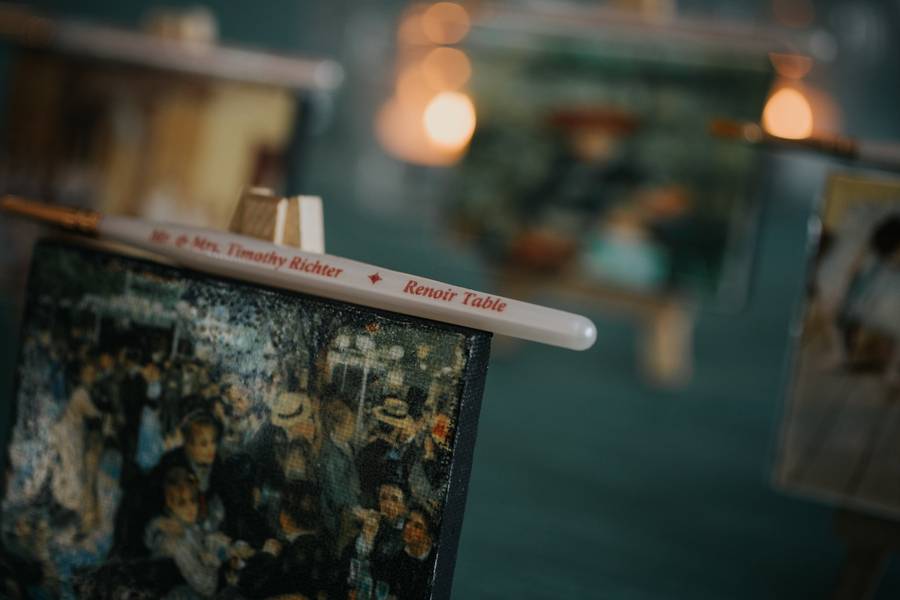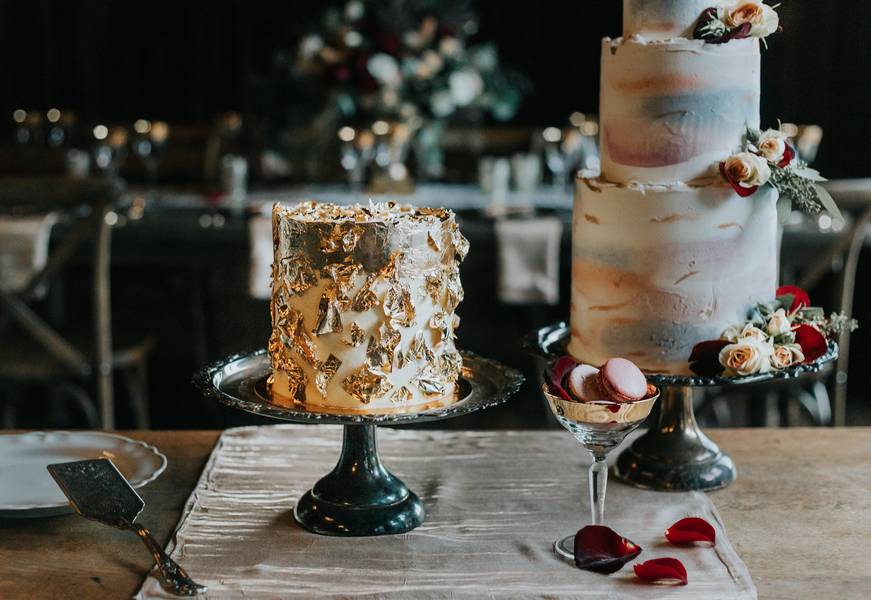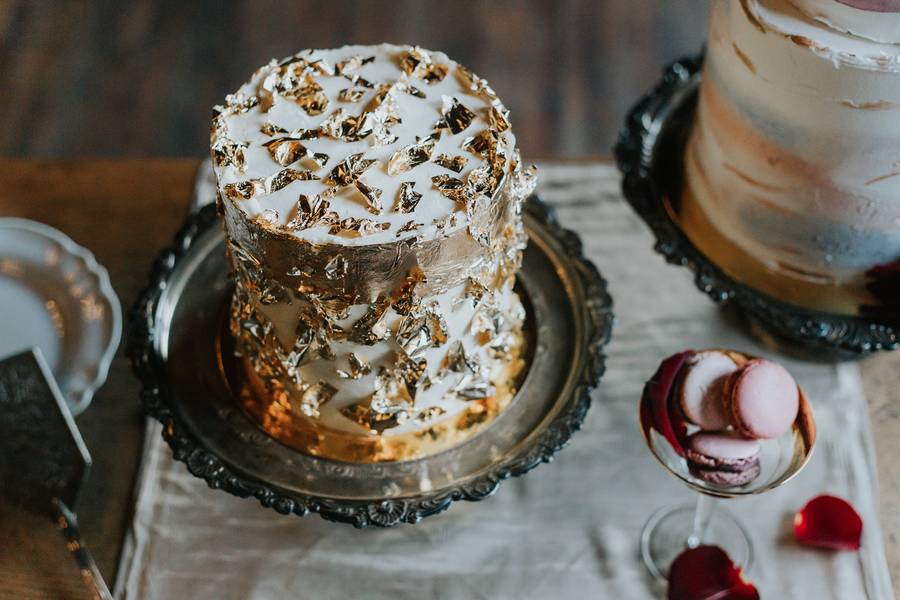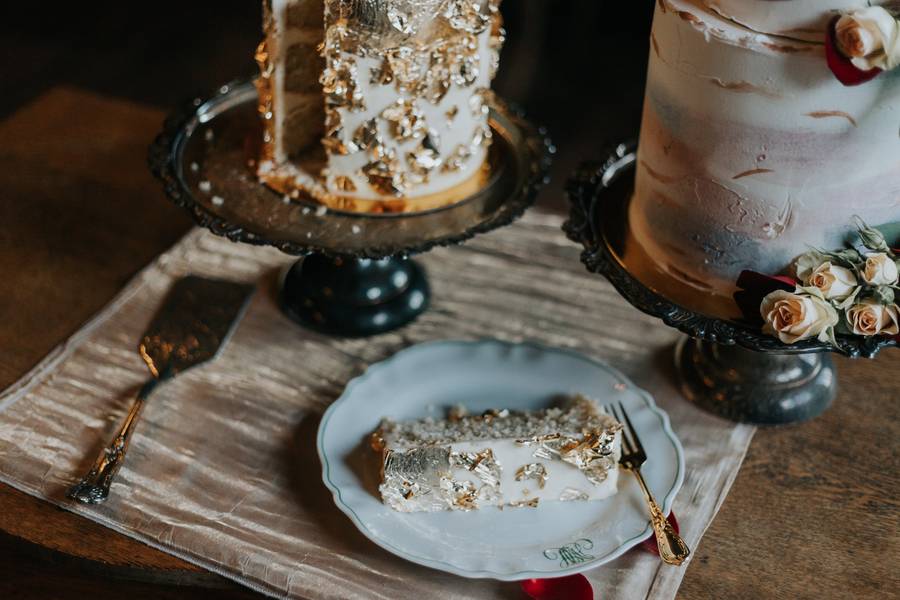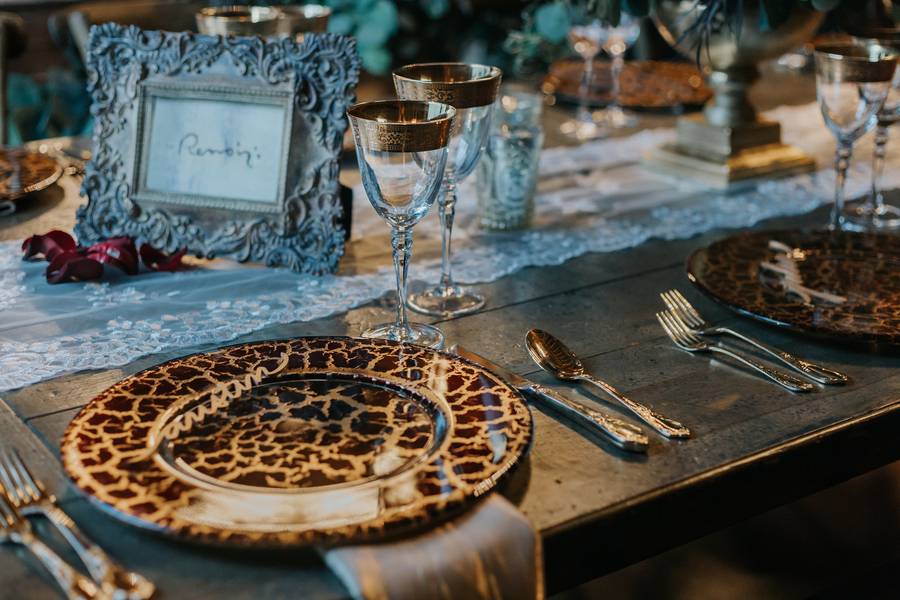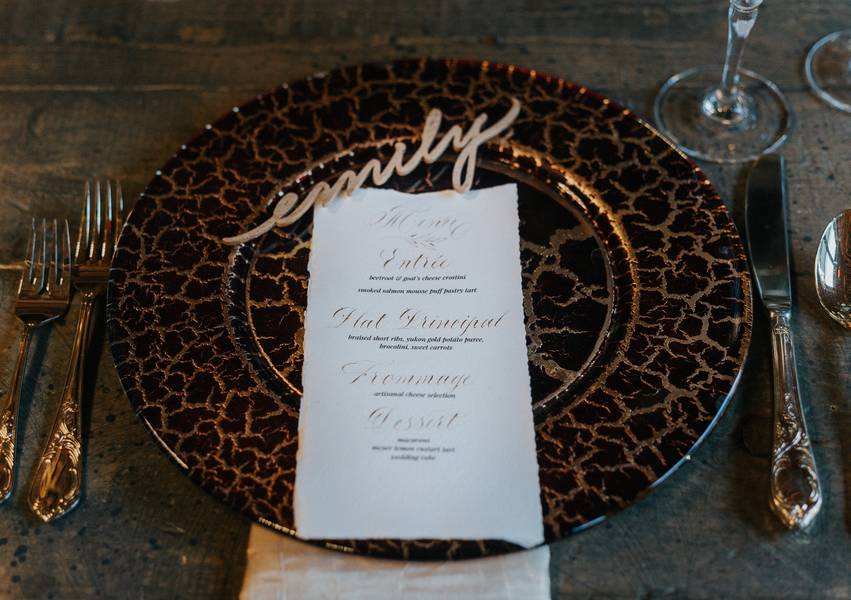 Once part of the Underground Railroad, The Landing 1841 draws its name from the year it was built and its location alongside the banks of the White River in Burlington, Wisconsin. This rustic barn recently-turned-wedding-venue, also served as a studio to renowned artist Matt Lamb who used it as one of eight ateliers he had scattered throughout the world.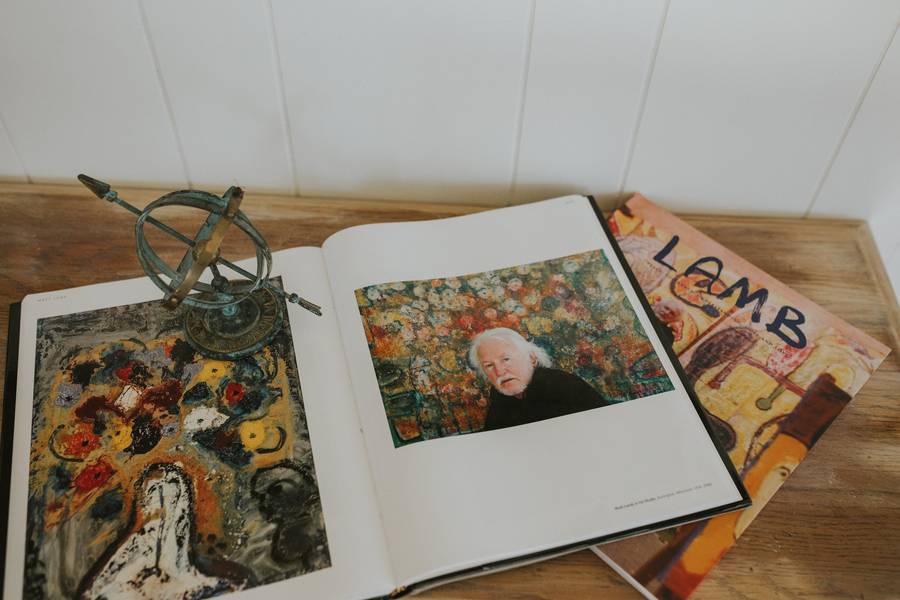 Take this Advice
It's the little details that will elevate your event. Some things can be done very inexpensively but reflect the thoughtfulness you put into planning your wedding. One of my favorite touches is a custom printed key card for your hotel guests — it goes a step beyond the typical guest welcome bags. ~Lynne Kennedy/Wedding Vendor
About the Photographer
I love planning weddings and anything wedding related! It took me years to find my calling — if only I had paid attention to the little hints throughout my life (which probably go back to my high school days when I threw a party while my parents were out of town and used my mom's good silver!) One thing I consistently hear from my clients is that I'm so calm. I think it has to do with doing what I truly love and being in my element — athlete's would call it "being in the zone." I'm also all about the little details — and not just those specific to wedding decor. My client's wedding day timelines average 15 pages long and that helps the day run incredibly smooth. I'm located in Chicago but travel worldwide – Italy is my favorite destination! I can be reached at this website.
Vendors
Photographer: Lisa Kathan Photography
Jewelry: The Mrs. Box
Reception Venue: The Landing 1841
Model: Other
Equipment Rentals: The Festive Frog
Design and Decor: Silk & Willow
Heirlooms and extras: Saint Signora
Shoes: Stuart Weitzman
Makeup Artist: Bianca Sansosti Artistry
Dress Designer: Liancarlo
Dress Store: Ultimate Bride
Calligrapher: Bella Grafia Calligraphy & Engraving
Calligrapher: Bien Fait Calligraphy
Linens and Coverings: Windy City Linen
Equipment Rentals: Tablescapes Event Rentals
Bakery: Cacao Sweets & Treats
Floral Designer: Alison Buck Floral Design
Professional: Lisa Kathan Photography
Event Planner: The Gilded Aisle