Even long before outdoor weddings have yet to hit the mainstream, there have always been stunning inspirations that became classics! Take this wedding of Andrew and Victoria for example. Set at the beautiful desert surrounding Las Vegas, this outdoor wedding took vintage art deco inspirations into a whole new level. Lots of intimate colors that turned the sterile location into an amazing wedding reception. This wedding has all the elements and more! Just take a look at Cactus and Lace Weddings, LLC stunning snaps, and you'll see how they used vintage art, plus some modern flairs to achieve this simple yet beautiful inspiration!
We're All About the Details!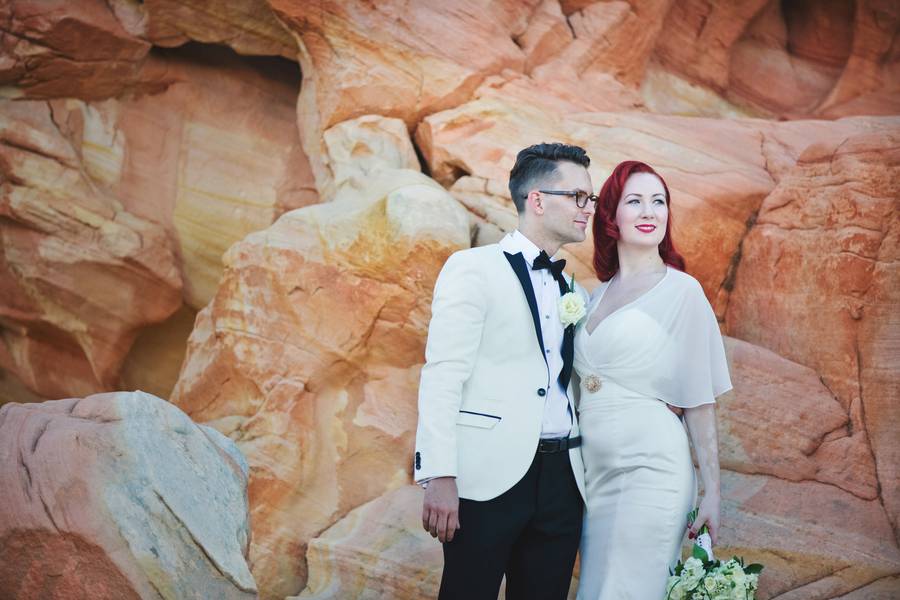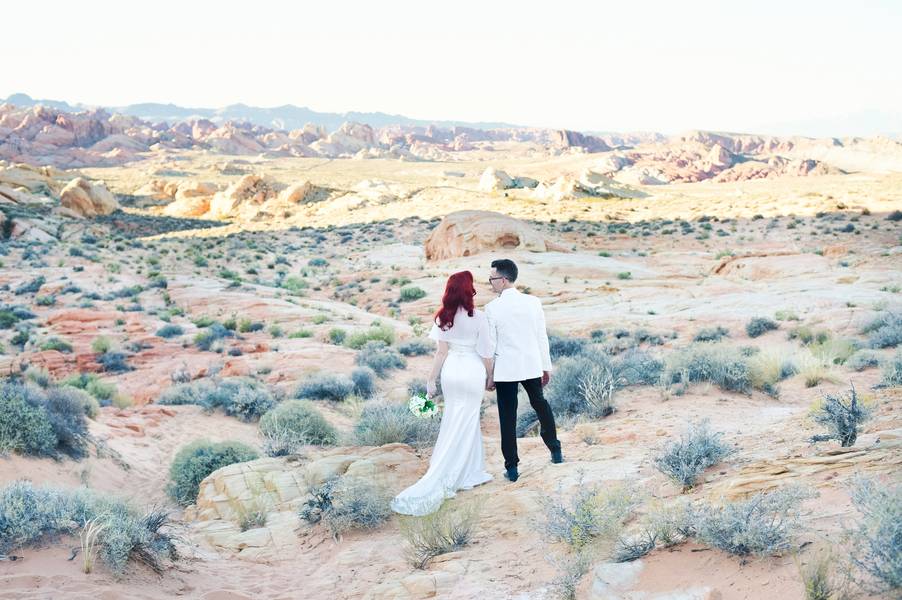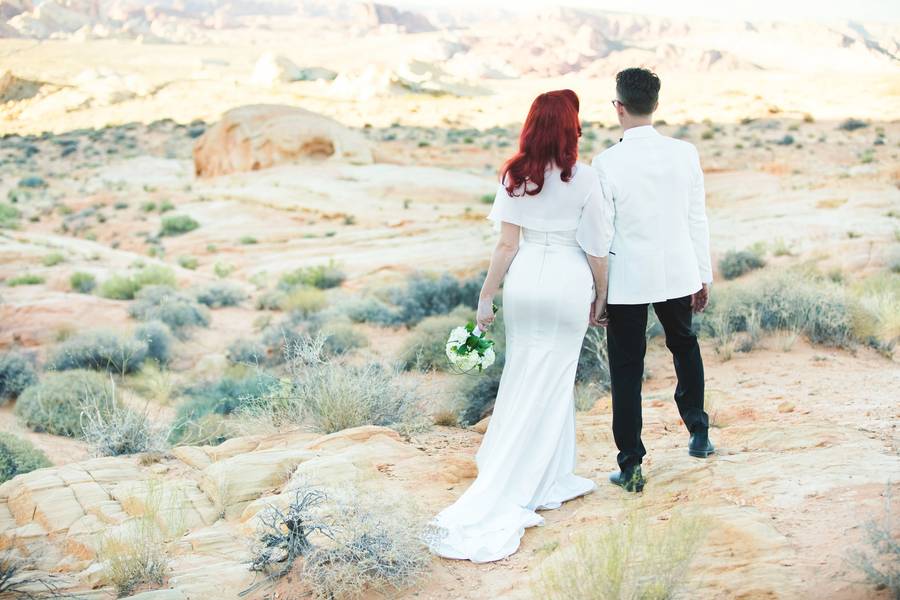 The Ceremony
Taking a barren background into something breathtaking is something Cactus and Lace is best at! An inspiration for those who love something different. Andrew and Victoria had decided on an elegant theme featuring art deco decor and black, gold, and white tones. Very simple, and very elegant!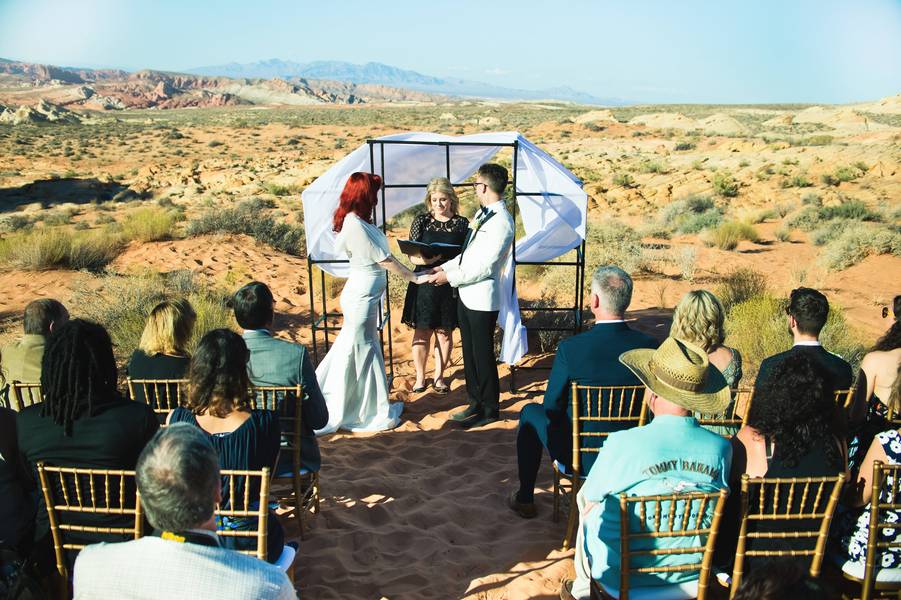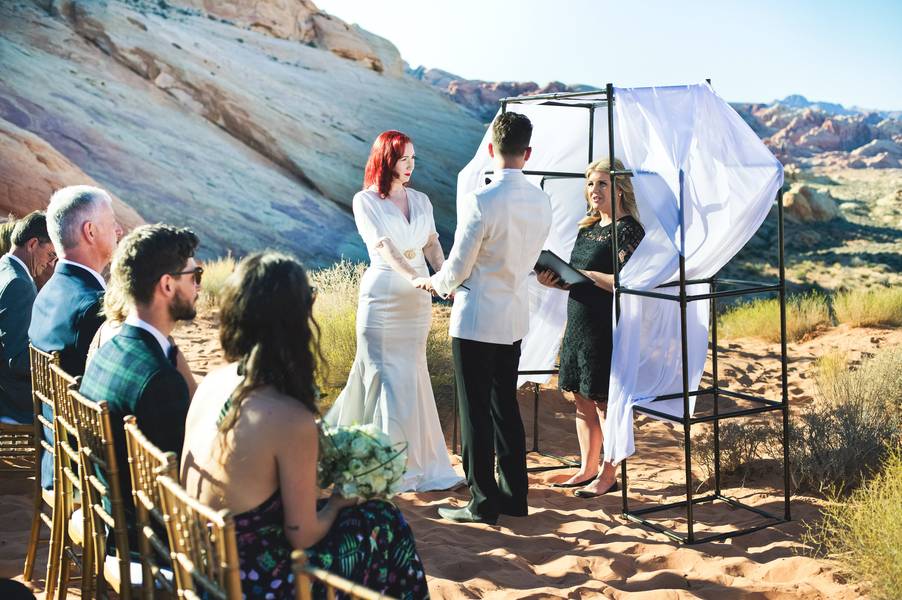 The Wardrobe
His tailored suit jacket was smashing! Impeccably tailored, detailed right down to the unusual buttons, it was one great piece of clothing. And he looked marvelous!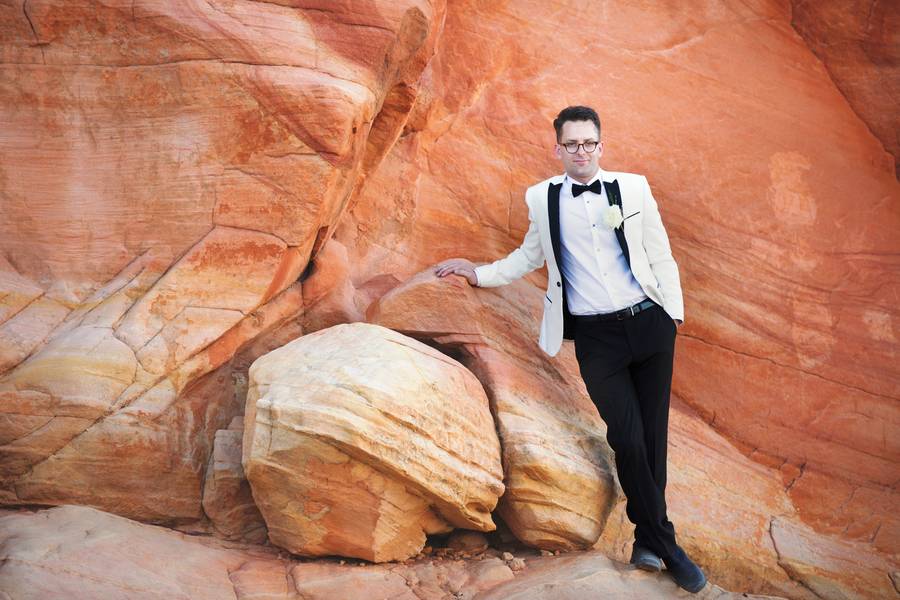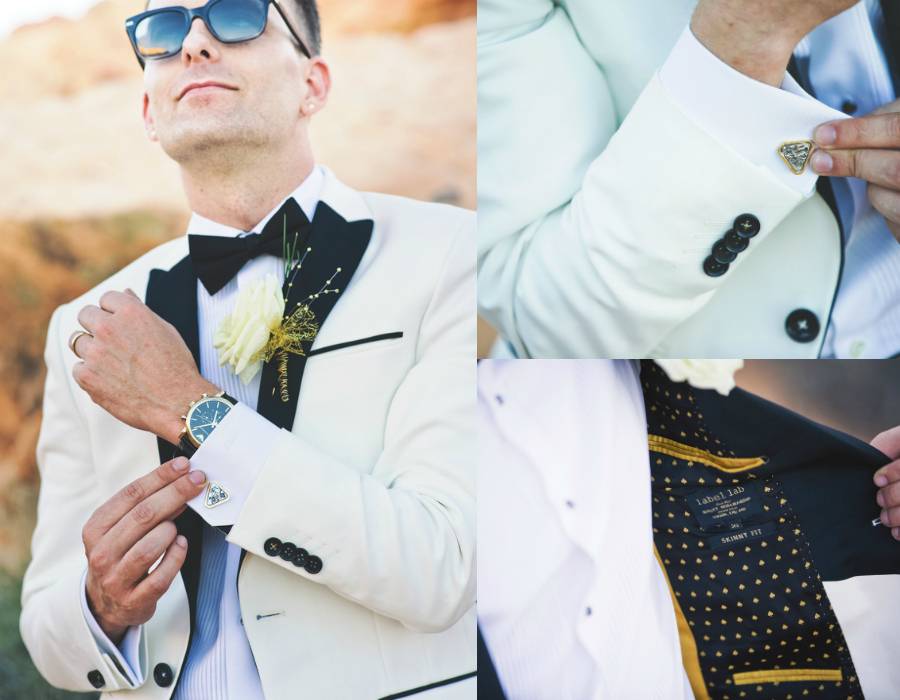 Victoria has a lovely creamy complexion and paired with her striking hair and dress, she was outstanding. The dress design of her gown was simple and elegant and she looked absolutely lovely in it.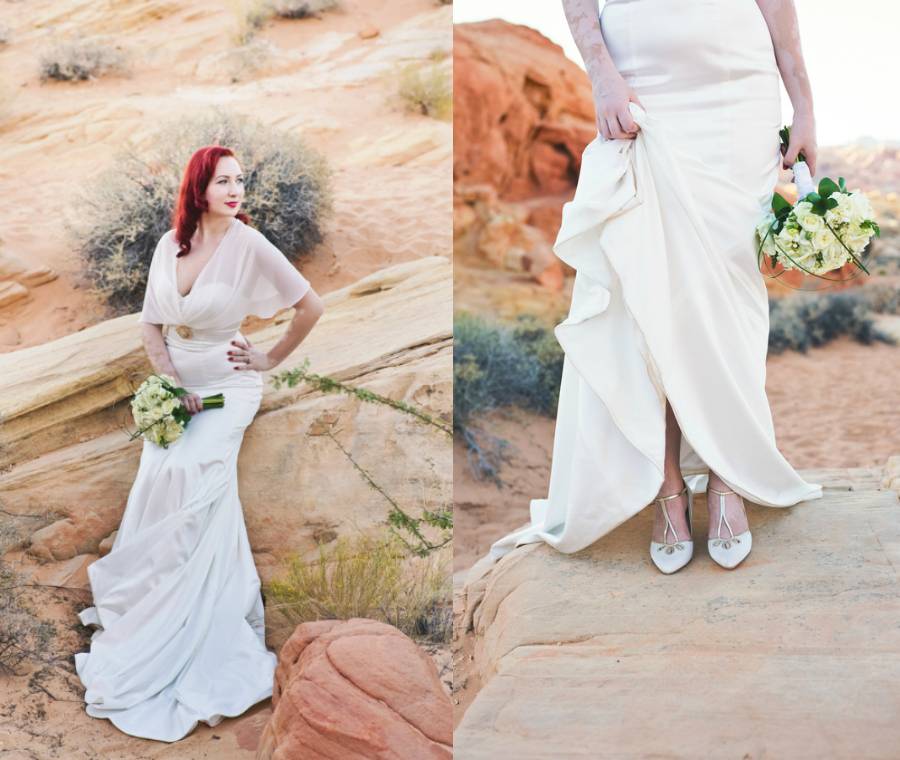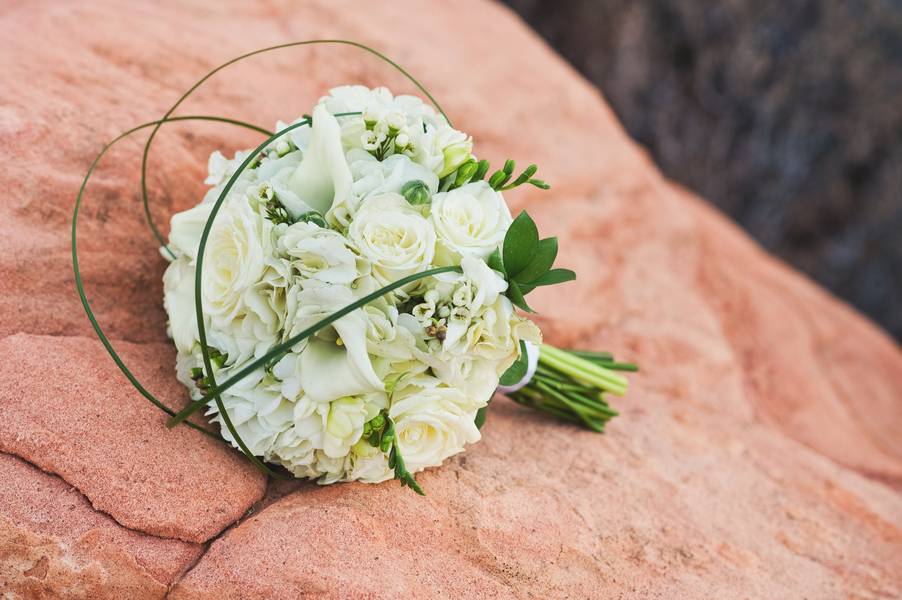 The Vintage Art Deco & Dessert Bar
The couple even decided on a black and gold cake with abstract gold designs. The talented bakery, Peridot Sweets created a lovely and delicious vanilla bean cake with smooth and creamy buttercream frosting, and designed the art abstract design for the outside of the cake. They also had petit fours, and yummy chocolate covered strawberries as well, with the dessert bar set up on a vintage desk from the 1930's. Mmmmm, super delicious…. (Victoria said the cake was the best she had ever had!)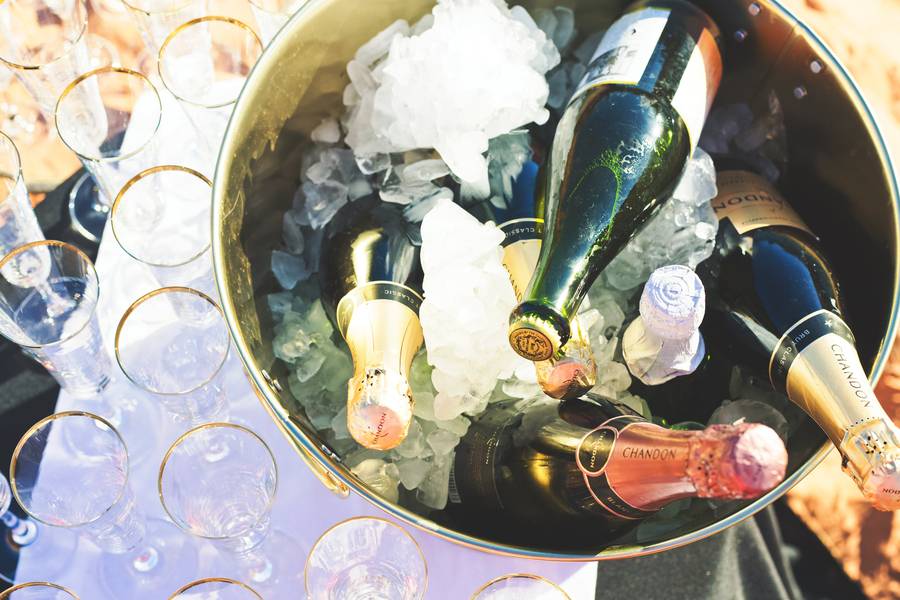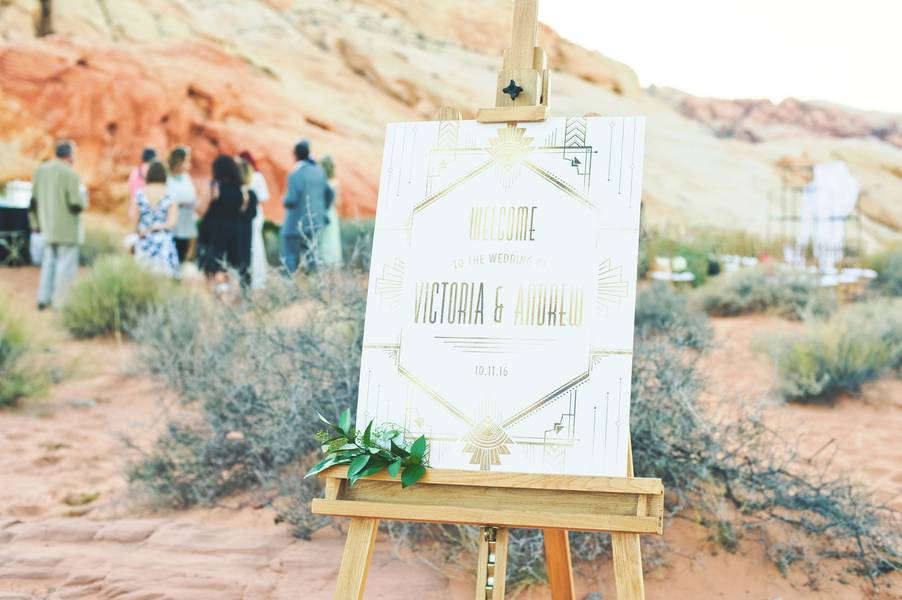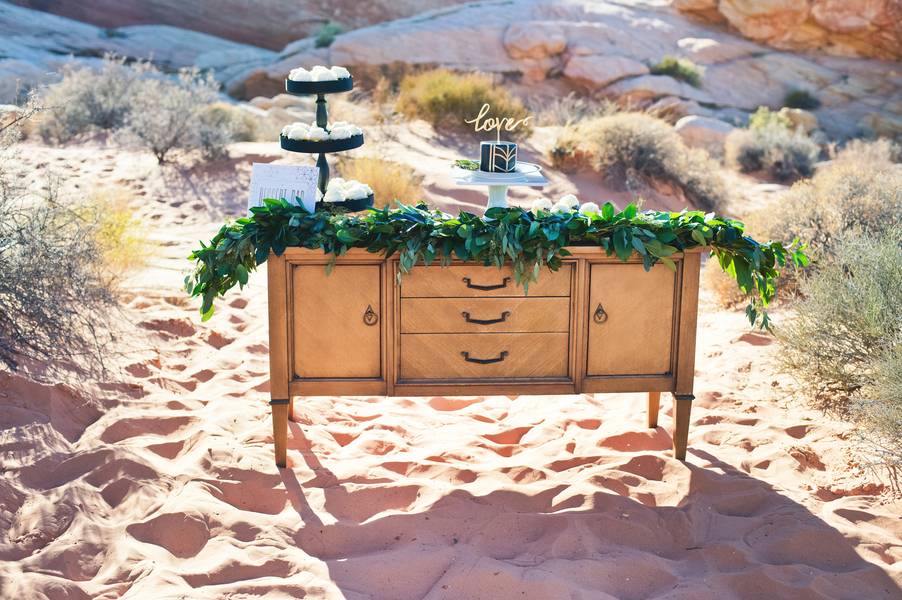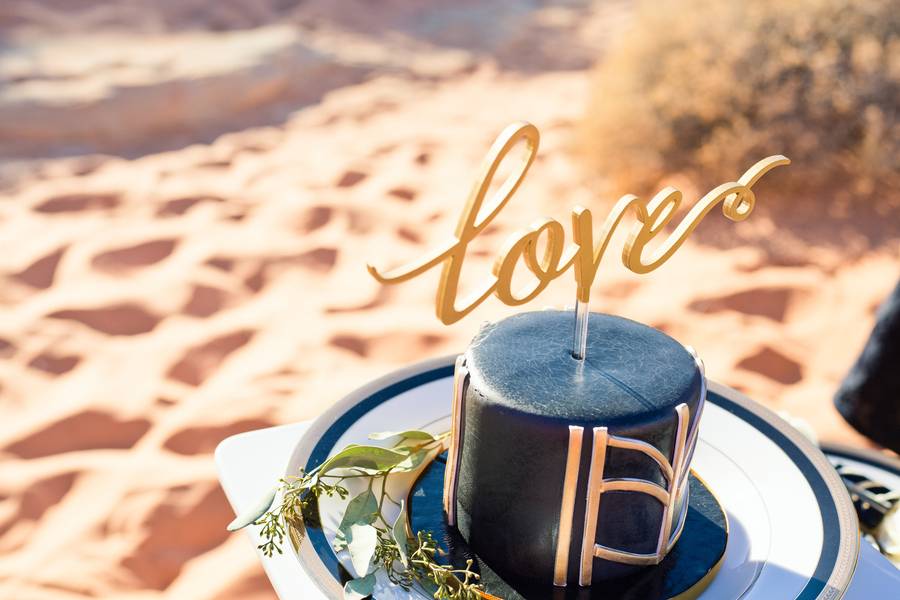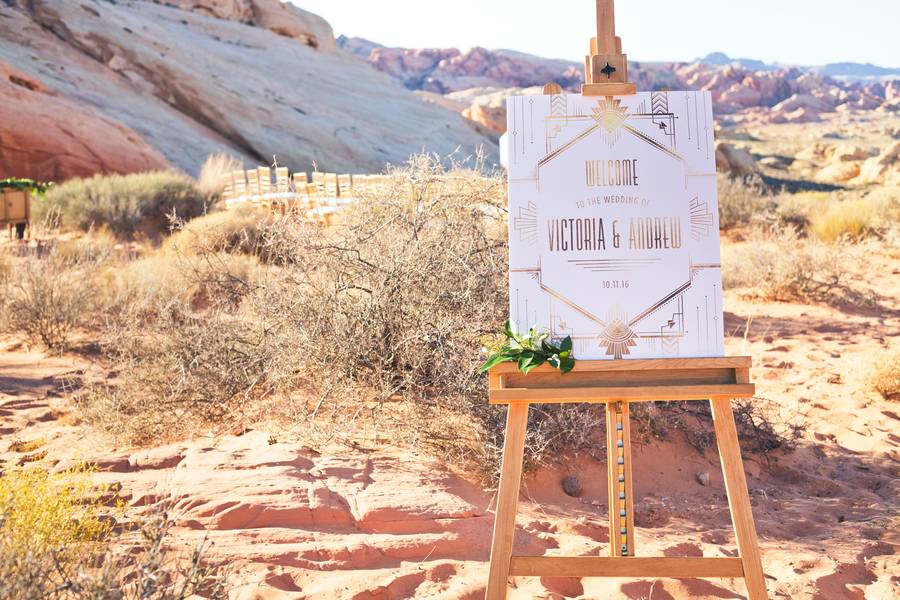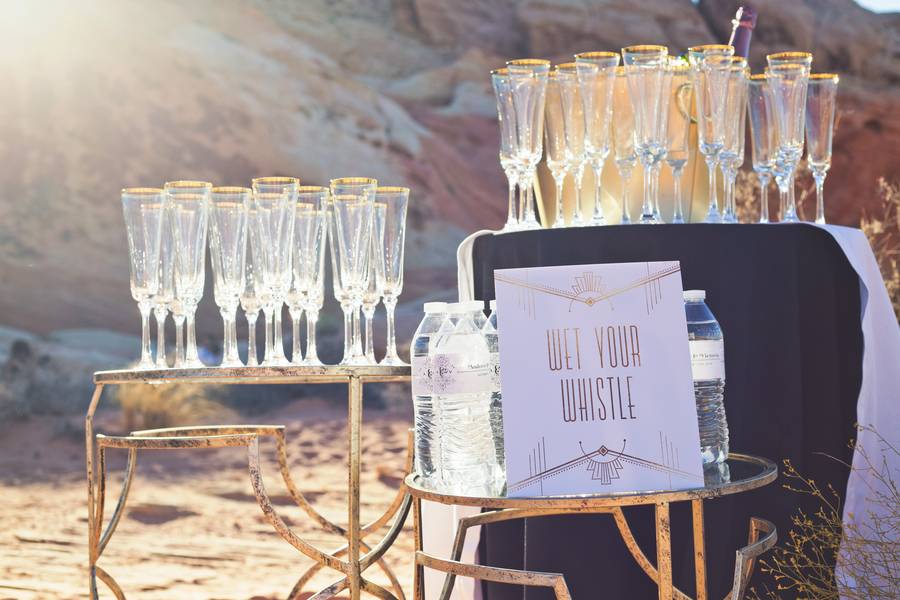 Take this Advice
Don't get too stressed! If something goes wrong, it's not the end of the world. You also don't have to spend a fortune to have a beautiful wedding. ~Cactus and Lace/Photographer
Money Matters
$10,000 – $20,000
Vendors
Photographer: Cactus and Lace Weddings, LLC
Officiant: Peachy Keen Unions by Angie Kelly, Rev.
Bakery: Peridot Sweets
Floral Designer: The Front Porch Flowers & Gifts
Reception Venue: The Valley of Fire