If you consider yourself a snow princess then you are right in for a treat — frozen treat. This styled shoot has all the right elements that will tick your winter wedding checklist. The wedding dress that is truly fit for a winter princess had me gasping and making me want to get married in winter so that I could wear that cozy ensemble. The setup and motif were all on point. Kudos to the team behind this frozen and wonderful inspiration.
"If I were a bride getting married during a winter season, I would like my wedding to be simple yet elegant. Winter weddings are gorgeous and unique since most couples chose to marry during warmer months. There is something whimsical about winter. It is beautiful, daring, light, refreshing. It is also simple and elegant. Just want I like."

— Caroline Dickson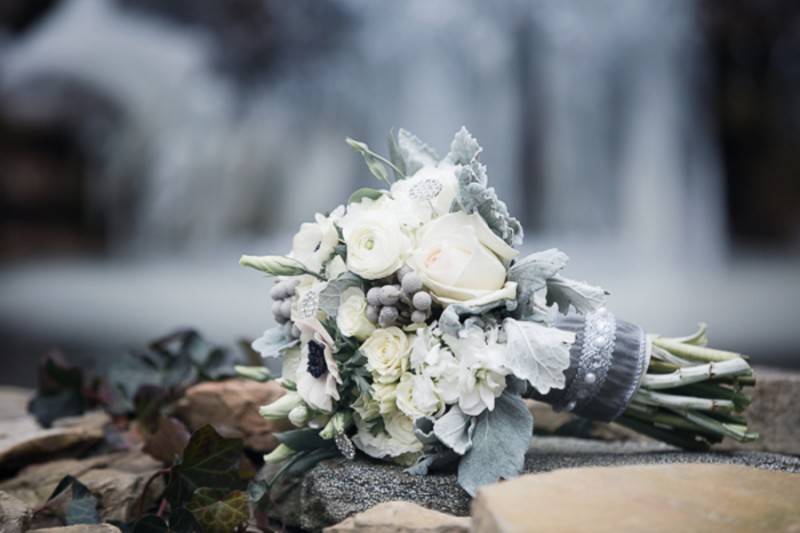 The Concept:
The most prominent element of this shoot is winter and ice. I wanted to create a simple but wintery scenery. I also wanted it to be a little bit fairy tale like. There is a wedding dress that would fit a princess, frozen waterfall, white and silver cake and candy.
The Challenges:
The most difficult part of putting a styled shoot together is finding day and time that would be good for all vendor included. It is not easy to coordinate 12 people with their schedules. But since I have known most vendors participating in the shoot for awhile, and we all were eager to create a second part of our series ( the first one was a Fall Boho styled shoot), it was not that difficult. The easy part of this theme was that we shot in winter, and the weather was quite cooperating. The frozen waterfall was quite a surprise. Excellent surprise!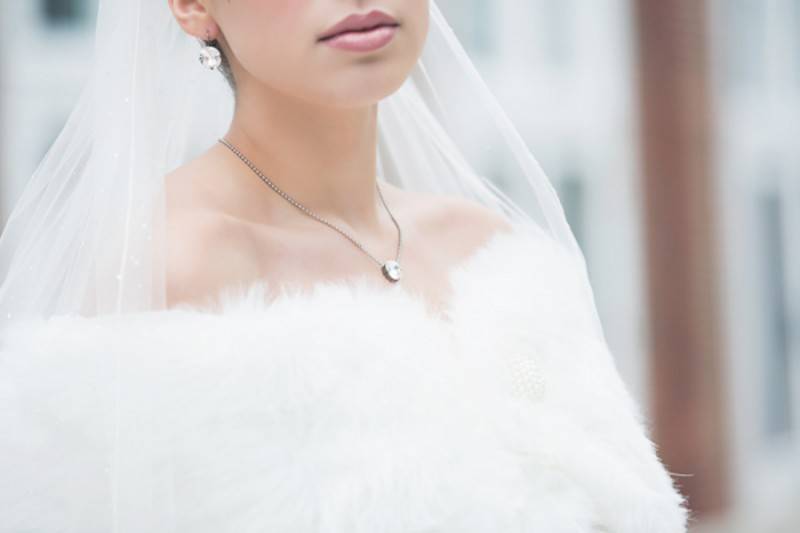 Decors and Details:
I had this vision in my head to do a winter styled shoot. I wanted snow and mist (that did not happen, but the day for this type of shoot was glorious anyway) and ice. So, of course, first thought was that we need to incorporate white, grey, and silver. I had a very specific vision for a dress: light as a mist and sparkly like snow. Savvi Boutique provided a perfect dress ever! All vendors agreed that we have to use white and silver. In some pieces, we were able to incorporate snowflakes (stationery and cupcakes). One of the vendors, The Freezing Pointe, provided gorgeous table decor for the candy bar. I always prefer simplicity over overbearing details. I still wanted everything to be elegant. And sparkly.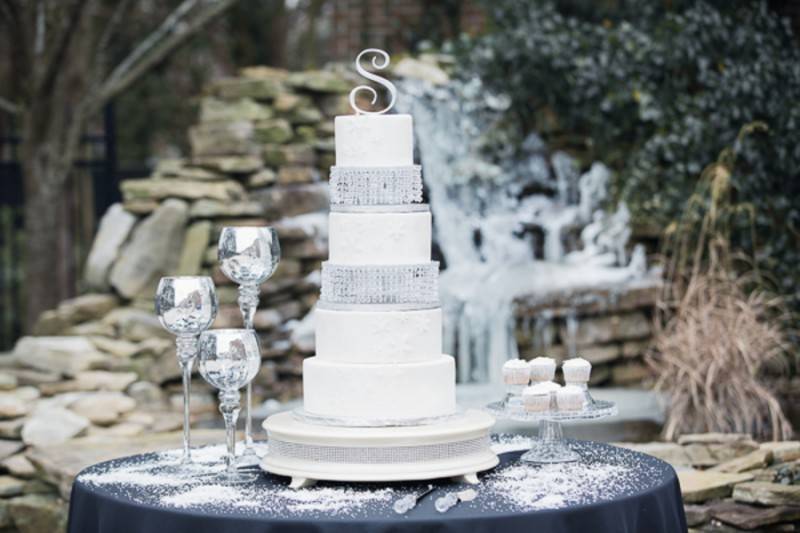 VENDORS
Photographer: Caroline z photography
Event Designer: A Paradigm Shift Event, LLC
Cake Designer: Confectionate Cakes
Model: Courtney Fashionista
Floral Designer: North Raleigh Florist
Makeup Artist: Onloktion Makeup
Jewelry: Sabika Jewelry Inc – Sarah Butler
Apparel: Savvi Formalwear and Bridal
Invitation Designer: The Desktop Diva Stationery
Caterer: The Freezing Pointe
Event Venue: The Garden on Millbrook
Hair Stylist: Wedding Hair by Liz