To all brides, if you can then have a bridal portrait. I think it will be a beautifully preserved memory of you wearing your wedding dress. It's to celebrate you as a woman, a moment before being a wife, a confidant, and a partner. You can opt not to do it also if it is not your cup of tea, but here're Kathleen's Bridal portraits for us to see.
Album Story:
These pictures (submitted by my photographer) are of my bridal portraits taken in May 2014. The wedding date was June 28, 2014. These photos were taken throughout the campus of Meredith College in Raleigh, NC. I wanted to get married here and have my portraits here since I went to college at Meredith and graduated in May 2014. My parents also got married at Meredith in September 1985. My mother, my best friend, and my photographer, Rebecca Faulk, were in attendance while these pictures were taken.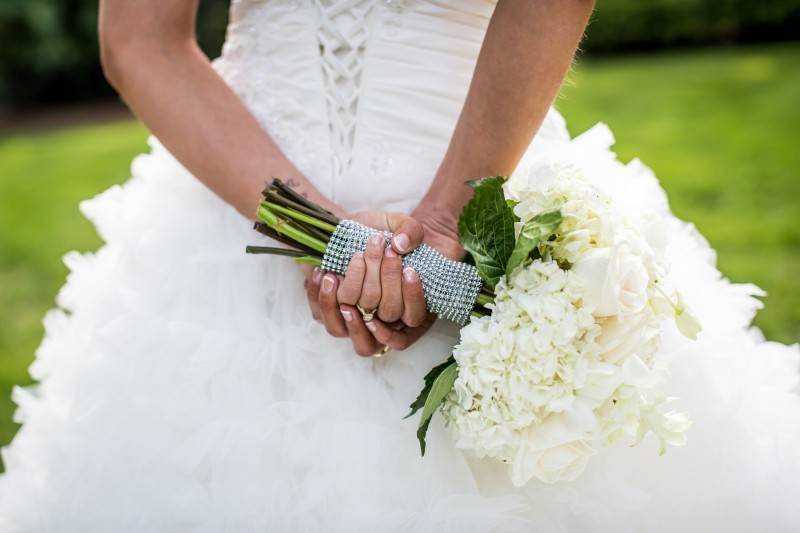 The Outfit Inspiration:
I truly wanted to be unique and less traditional on my wedding day. I decided to go with a princess dress with a little bit of flair. The ruffles on the bottom of the skirt allowed me to stand out from the crowd. The one strap and flowers on the bodice kept some traditional elements. The birdcage veil attached to the antique headband allowed me to show off my shorter hairstyle without overwhelming my small frame.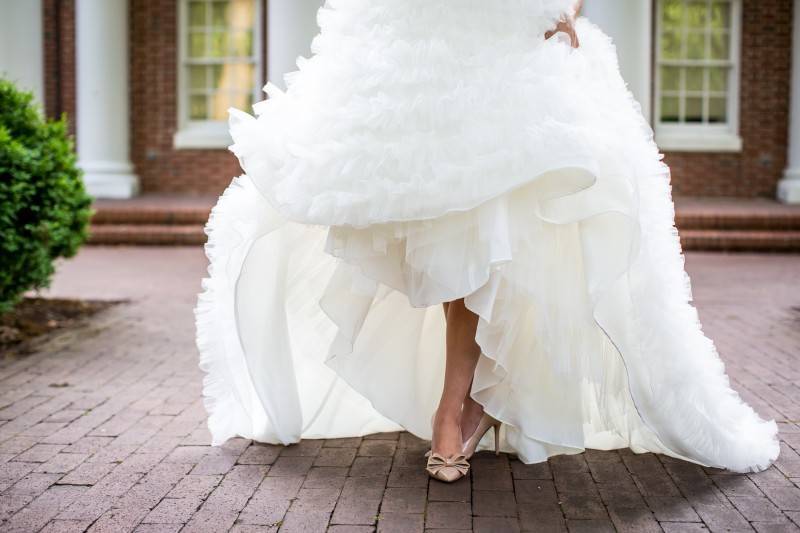 Favorite Part of the Day:
My favorite part of my bridal shoot was getting a few pictures taken at the Science and Math Building at Meredith College. This building is where I spent most of my college career. I have always admired the beauty of this building, which was captured in a few of my photos.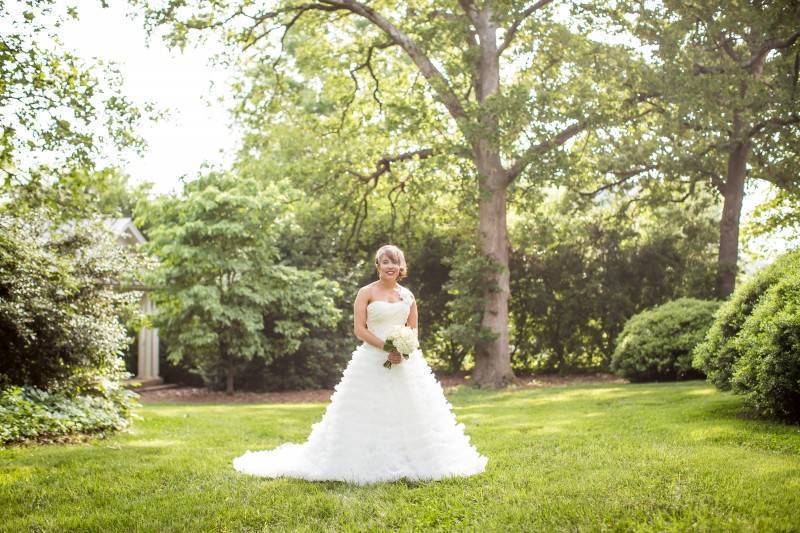 VENDORS
Photographer: Red Bridge Photography
Flowers: Fallon's Creative Flowers
Location: Meredith College
Dress: Maggi Bridal