Very little can be quite as extraordinary as finding your true love – the one you were destined to be with. But destiny can be a funny thing and you just never know when you'll meet the one. The strings of fate have brought together Sandra and Cres many occasions before they even knew that they were meant for each other. Why it didn't just happen the first time, well, perhaps the timing was not right. But leave it to destiny to bring you to that perfect time – a time for true love.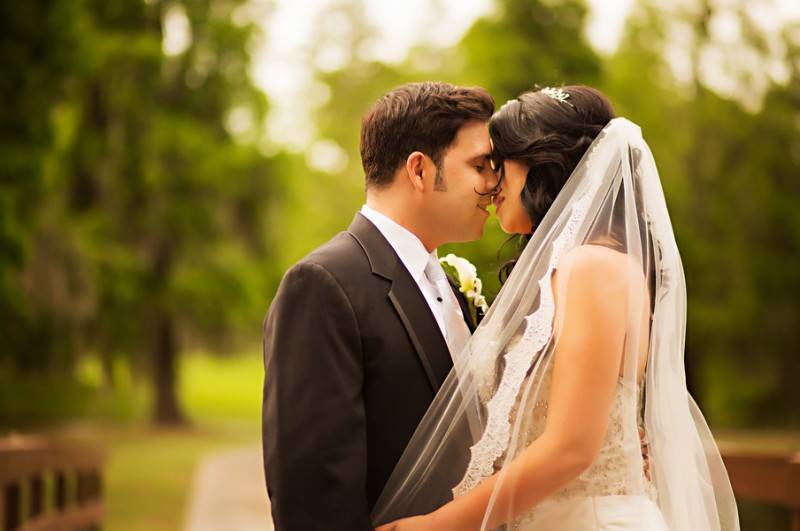 "Two lost souls that wandered the earth alone, who unknowingly crossed paths several times, only to find themselves and truly fall in love."
The Theme:
There was not a particular theme, but rather a wedding that was very elegant and simple with the use of orchid flower arrangements that hung over the guest tables.
Wedding Outfit Inspiration:
We wanted to go with something very elegant; traditional yet classic style wedding. So the gentlemen in ties and suits and the ladies in their blue dresses. My dress and veil were absolutely gorgeous – they were handmade in Spain.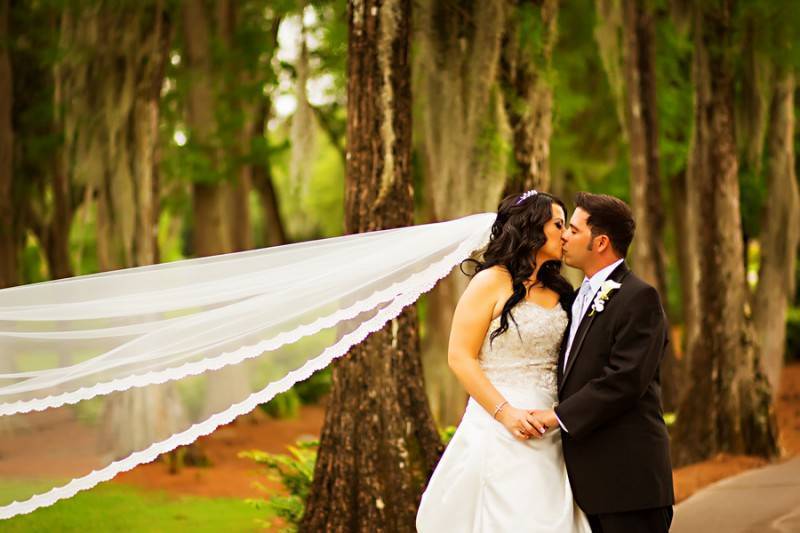 Our Do-It-Yourself (DIY) Projects:
Yes, actually. My aunt is just amazing with crafts and I presented each best man with custom old-fashioned Sterling silver pocket watches. My aunt made custom linen bags for the watch boxes and wrapped or tied them with custom wooden labels with the "R" of Rodriguez burnt onto the wood. It was amazing how she did that on the fly in just a few hours; it was beyond me.
Highlights From the Ceremony and the Reception:
The Priest, Fr. Bill, totally surprised us when he actually sang some parts of the ritual ceremony. Like monk priests singing hymns in a cathedral style type voice. I had no idea he had it in him. He actually sounded fantastic and could really sing. In the reception, the best man and best woman speeches were very heartwarming, reaching not only the heart but the soul.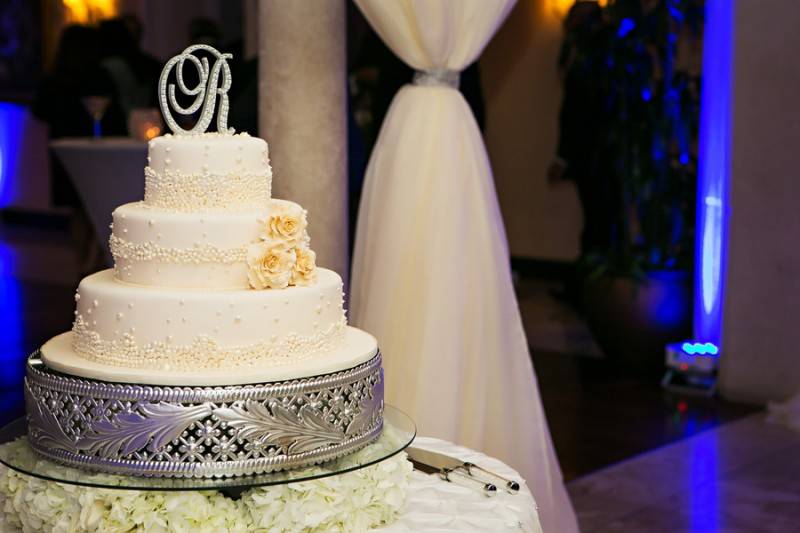 Favorite Part of the Day:
Dancing. It was just amazing to see family and friends; not to mention all the energy on that dance floor that night. Not a single person was left sitting in their chairs and you can actually see people smiling, laughing, and having the time of their lives.
A Memorable Moment:
We finished the night with the new craze called the crazy hour or "Hora Loca". You would have to see it to believe it. Every Hora Loca is unique to that particular wedding; from Vegas style dancers with extravagant head pieces with ostrich feathers to performers on stilts, even fire breathers, but the reoccurring idea or theme is just crazy pandemonium and fun, fun, fun.
So in our wedding, every guest at the party was supplied with a huge oversized hat made of foam material. The hats were so funny and came in every shape, color, and form. For example, there were hats shaped like the mad hatter, princess theme, or shaped like Napoleon Bonaparte French style hat, just to name a few. It got wild and crazy after that so basically lots of sweating and a whole lot of butt shaking, nothing but fun for well over an hour.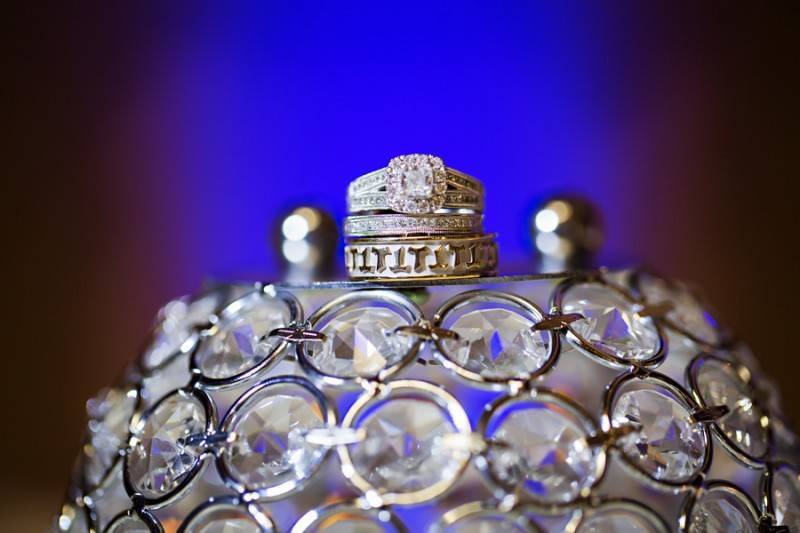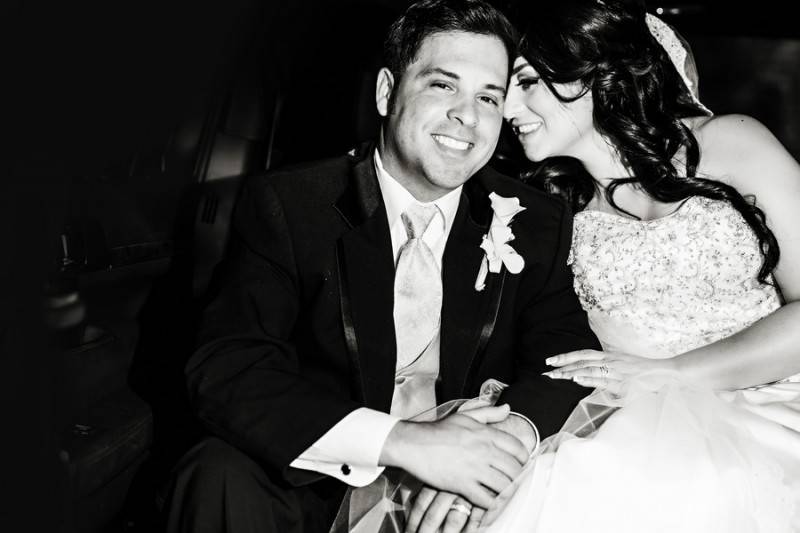 VENDORS:
Photographer: Limelight Photography
Event Venue: Avila Golf & Country Club
Event Designer: Blossom Event
DJ: CMG Events/DJ Felix
Dress Store: Emelina's Bridal & Boutique
Invitation Designer: The Write Stuff