Hisham and Victoria's wedding is like a modern day version of a fairytale. In her ballgown dress, Victoria looked like a legitimate princess together with her groom, Hisham, wearing his uniform that made him look like a real prince! It was such a luxurious and glamorous event as the colors navy and white dominated the bridesmaid dress, bouquet, and the decors.
My favorite part is the photo-op session at the beautiful spots around Philadelphia that gave the whole wedding a strong urban vibe. Those shots were then balanced out by the historical locations they also visited. Everything was well thought of, and I would like to congratulate the couple for that. And of course, best wishes Hisham and Victoria, wishing you a wonderful journey as you build your new life together.
First time I met Hisham and Victoria was at the Washington Memorial Chapel, located on the premises of Valley Forge Historic Park. The couple chose this lovely exquisite place for their ceremony, and we wanted to scout for best photo spots to save some time on the wedding day. They have been extremely excited about their upcoming celebration and were eager to share all details with me, as well as their love story.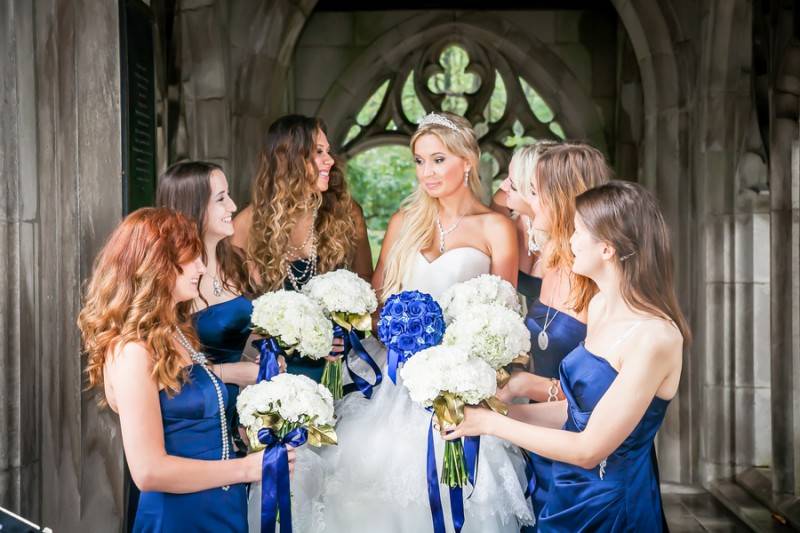 The couple was inspired to intertwine navy colors and their diverse heritages throughout the wedding theme. It could sound a bit unusual, but their Philadelphia wedding was actually rather a destination wedding since the bride is originally from Russia and the groom is from Lebanon. Currently, Victoria lives in Dallas, TX, Hisham is serving in the Navy overseas, and their family and friends came to their wedding from all over the world. For their preparation part, Hisham and Victoria picked a luxurious Ritz Carlton Hotel, in the heart of Philadelphia.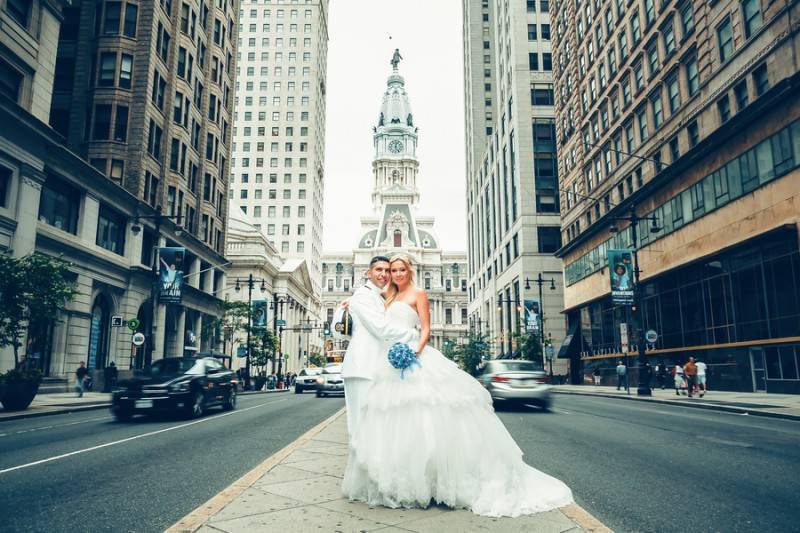 Their ceremony was scheduled for a late afternoon, so we had an opportunity for a "first look", followed by formal portraits at most prominent Philadelphia wedding locations – by City Hall and at Union League, UPenn Campus and Valley Forge Park. As guests were entering the Washington Memorial Chapel, they were greeted by a live sculpture. At the end of the ceremony, on the steps outside the chapel, the couple released doves in the air and had a traditional Arch of Sabres. Cocktail hour and reception were held at Radisson Hotel Valley Forge. Creative photographs with sparklers were a perfect ending to this spectacular celebration of love.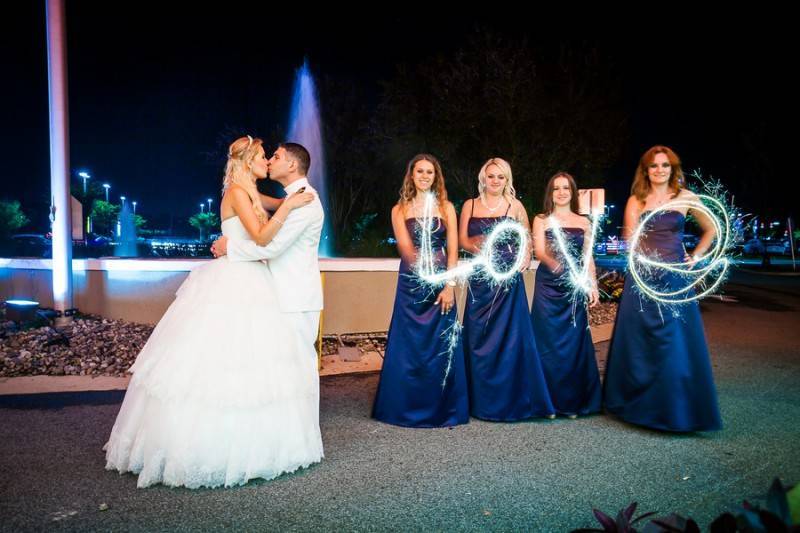 VENDORS
Photographer: ProPhoto by MK
Reception Venue: Radisson Hotel Valley Forge
Location: Ritz-Carlton
Other: The Union League
Location: Washington Memorial Chapel