If you're that bride who will go for a rustic destination wedding, today's set will surely make up your mind! We couldn't have been more delighted the moment we saw these photos from Anna Roussos' workshop. Yes, you read it right, Anna Roussuos. She is Greece's famous photographer who also takes pride in mentoring in fine art wedding photography. Beautifully designed, the workshop was held at the eminent Pyrgos Petreza and featured boho feels. Well, enough of the fuss! Let's go ahead and check out this shoot brought to us by Andreas Markakis Photography!
We're All About the Details!
Meticulously sketched invitations – these concept will surely inspire you!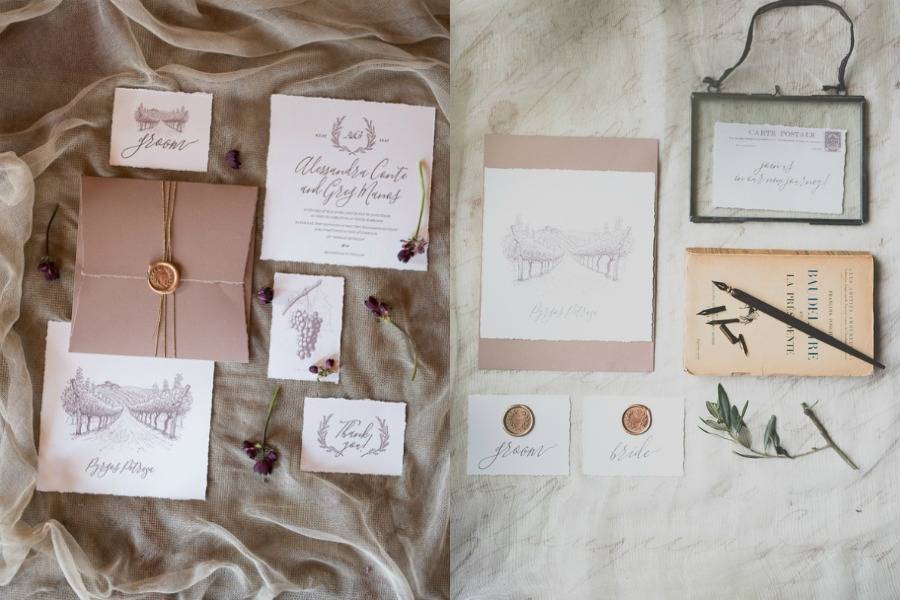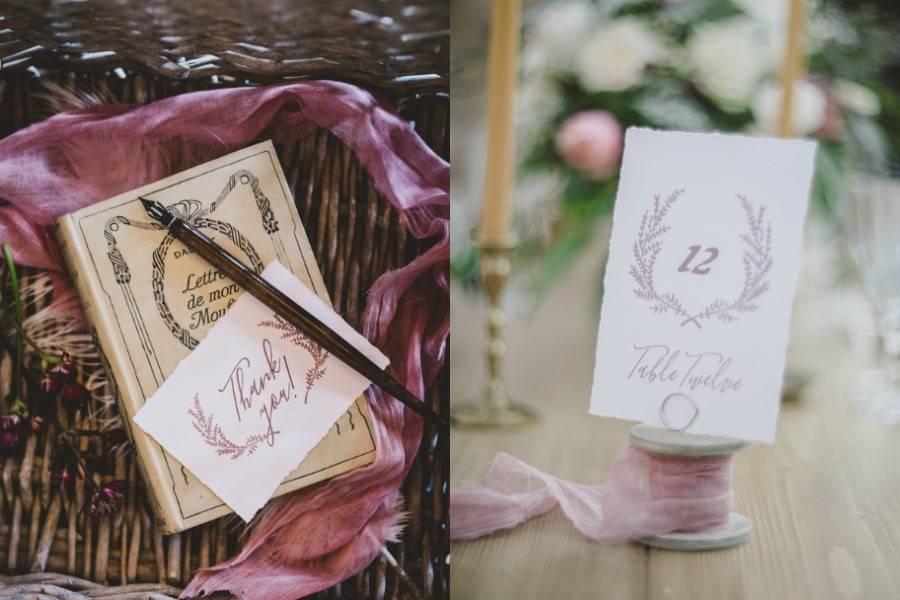 These vintage patterned pillows are both modern and classy.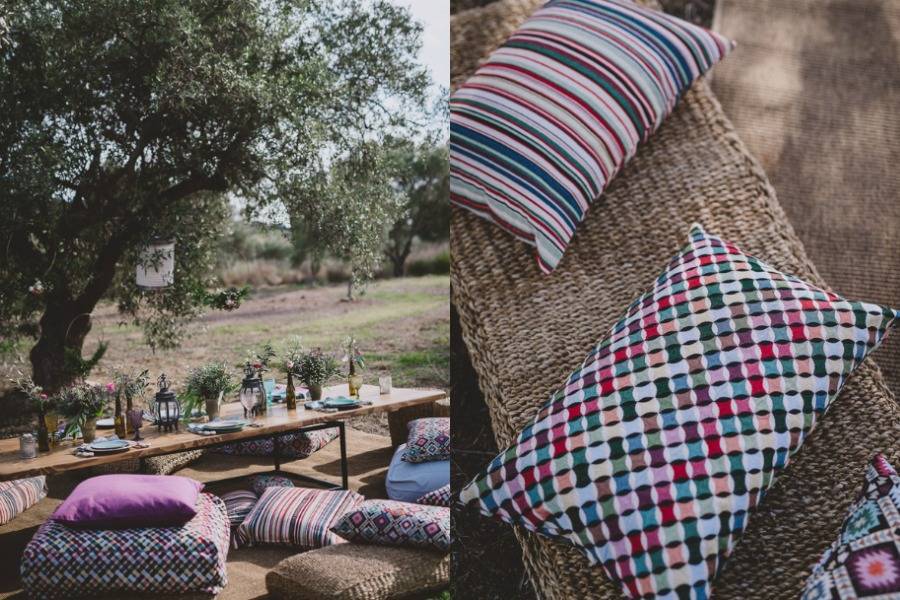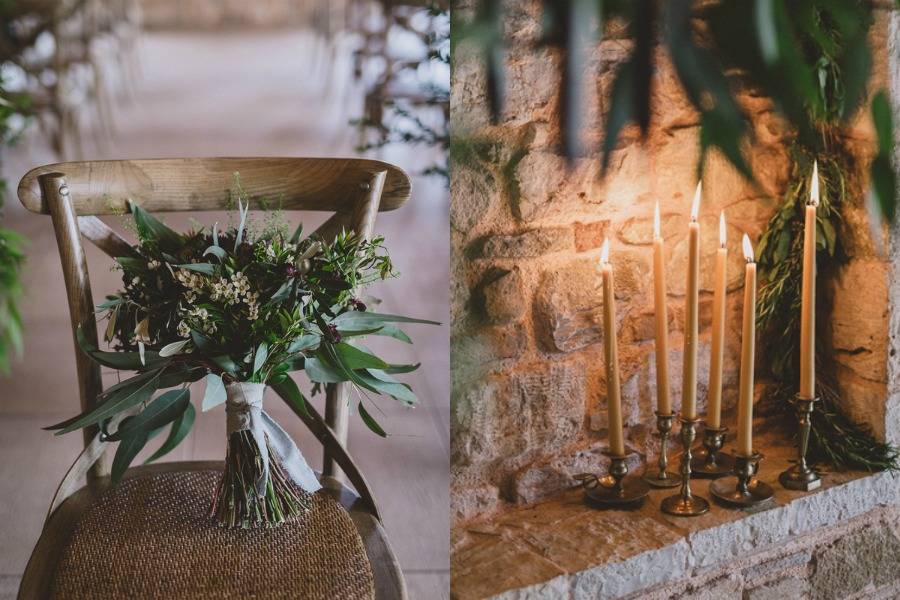 The purple and teal variation in this table presentation pools with the overall theme. Baby's breath, pink flowers and sage buds are perfect for the exquisite boho atmosphere.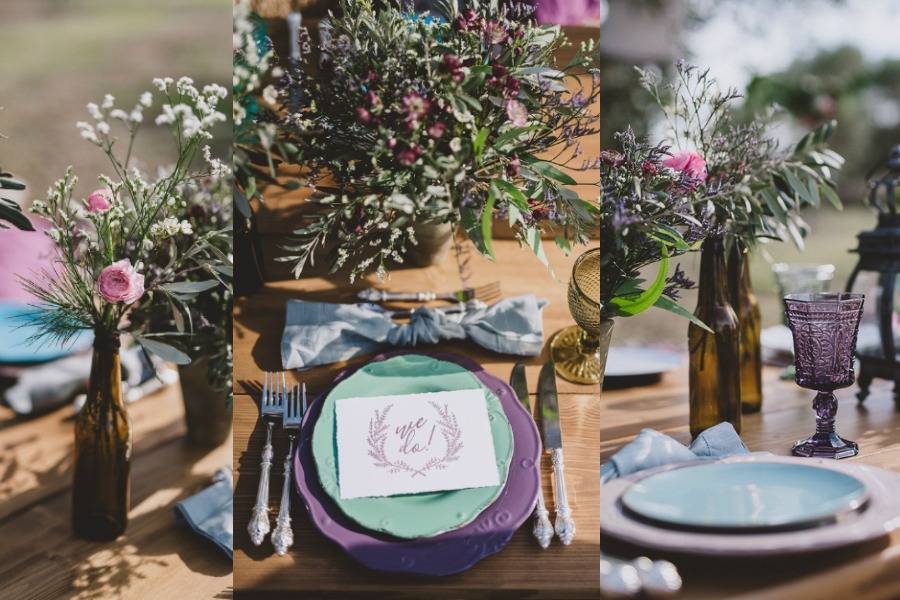 The tie – subtle yet fancy enough to stand out in the black tuxedo and frizzled inner shirt. Top it up with a white bloom corsage and its perfect!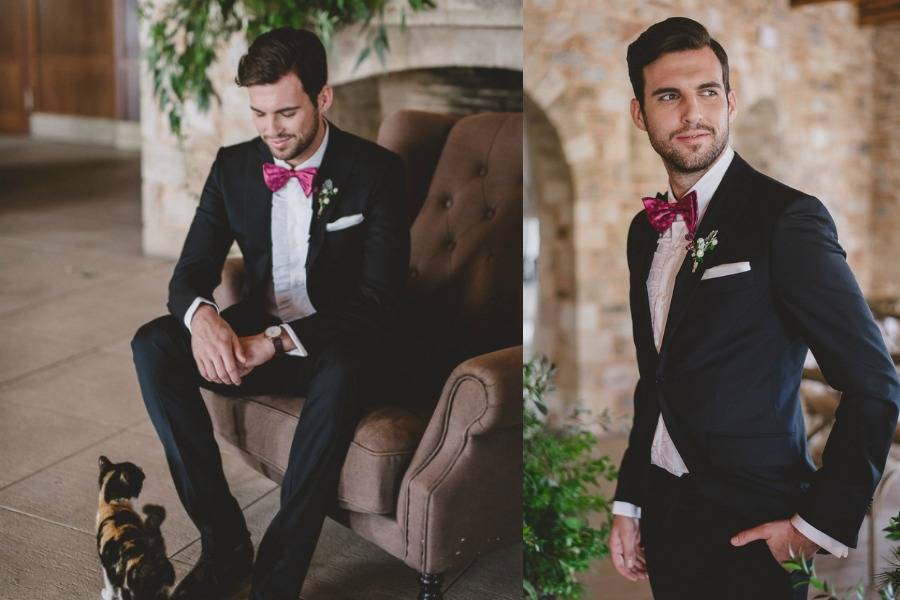 The Photographer's Advice
Take your time. Plan ahead to get what and who you want. Yet again don't overthink a decision. Trust your initial instinct.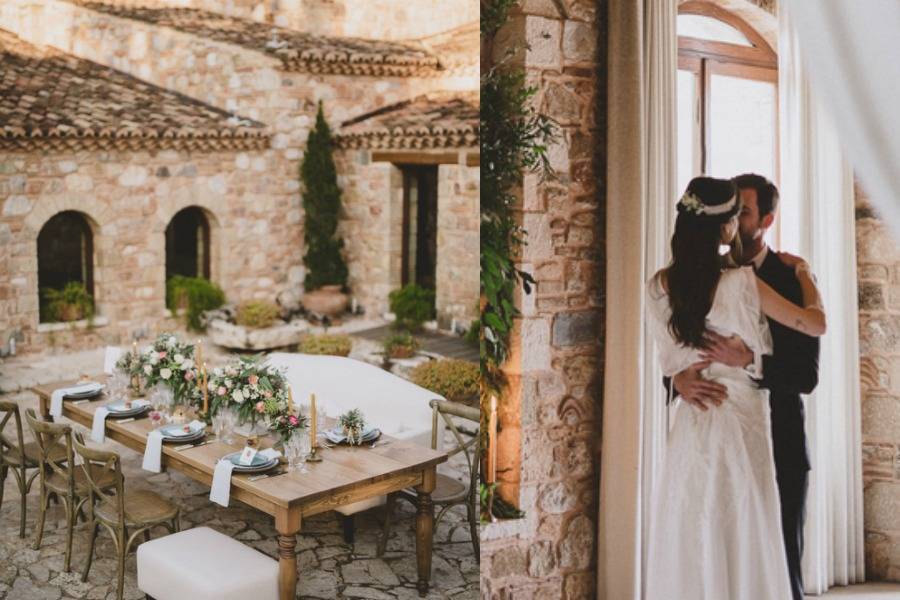 "My workshops are about sharing knowledge, experience and vision. They are meant to inspire an artist within you." — Anna Roussos
Vendors
Photographer:  ANDREAS MARKAKIS PHOTOGRAPHY
Event Venue: Pyrgos Petreza