Orange as a wedding color is becoming increasingly popular. The great thing about it is that it's great for spring, summer or fall weddings. If you're considering having orange as your wedding color or using it as an accent color, you'll enjoy the following cakes!
Simple Orange Peony Cake
This beautiful cake is a round three-tier, ivory cake but it really pops with orange lines around the base of each tier and gorgeous orange peonies.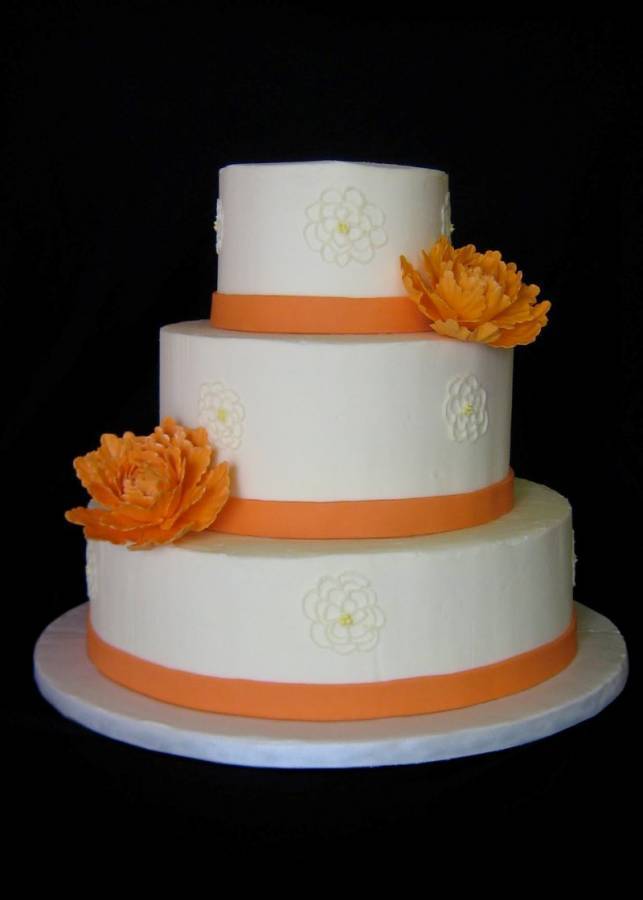 Ivory and Orange Elaborate Cake
This cake is truly stunning; it's a 5-tier round cake with beautiful ivory and pale orange designs. The ivory and white blossoms really contrast with the rest of the cake, creating a beautiful effect.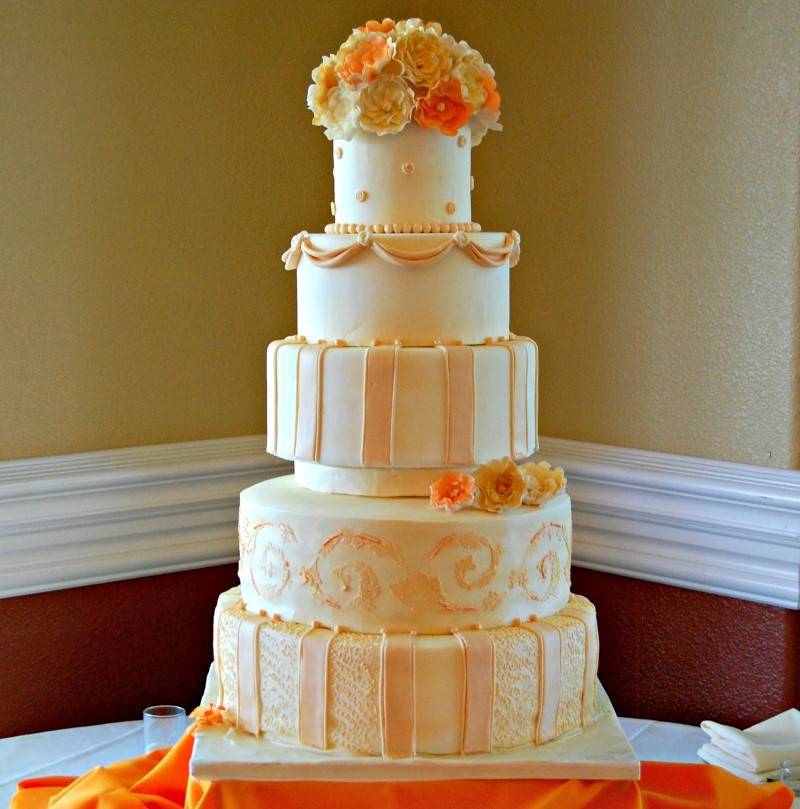 Orange Cake and Cupcakes
This is a really clever cake; there are two tiers in ivory with orange embellishments, and the bottom two tiers of "cake" are cupcakes! This makes it easy to serve to guests, but you still have cake for the bride and groom to cut.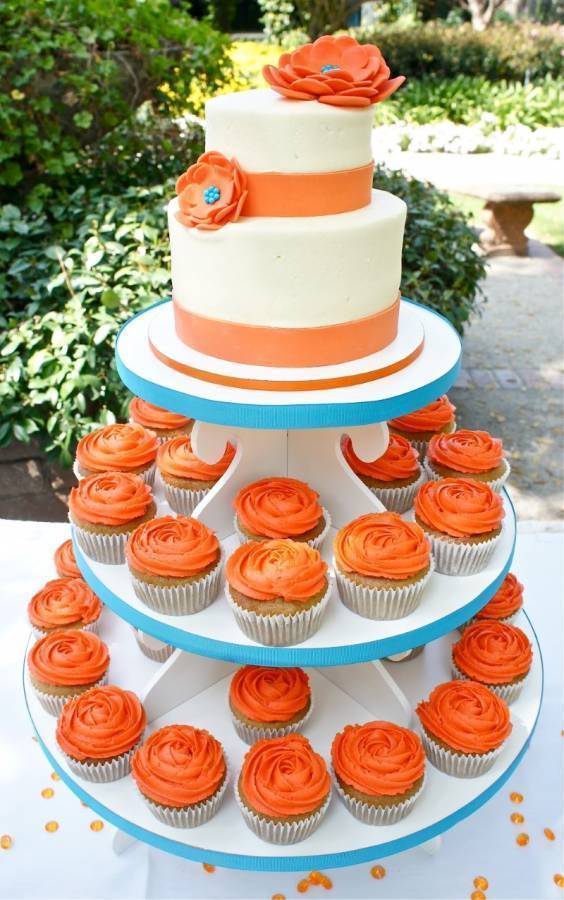 Ivory Cake with Orange Roses
This playful ivory cake is a three-tier cake featuring colorful ribbons and red bows. The top is covered with beautiful orange rose blossoms. It's whimsical and very charming.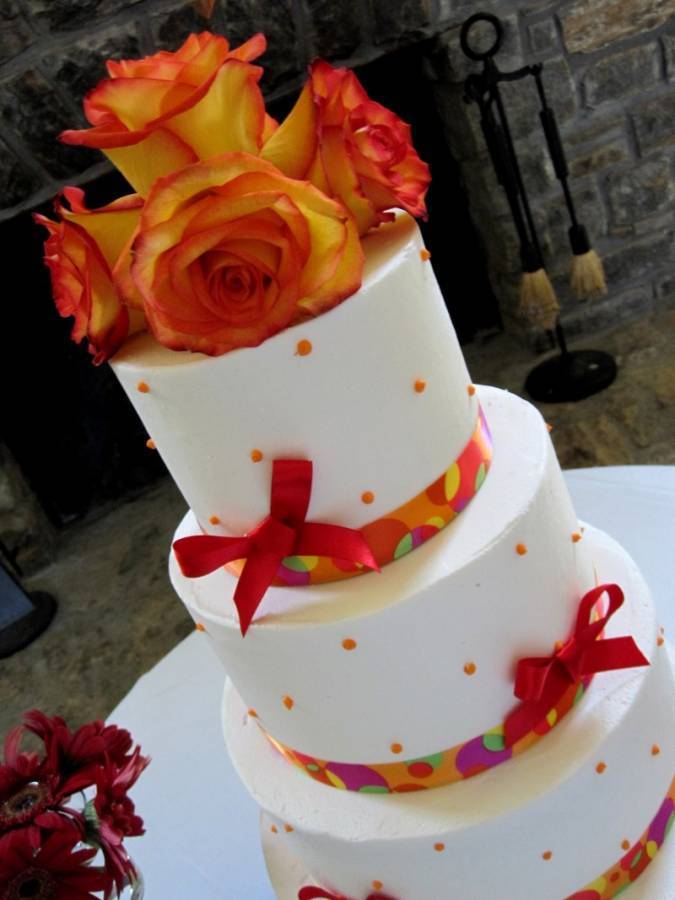 Gray Cake with Orange Flowers
Gray and orange go extremely well together, as seen by this stunning three-tier round and square cake. It features white borders around the base of each tier and beautiful orange blossoms.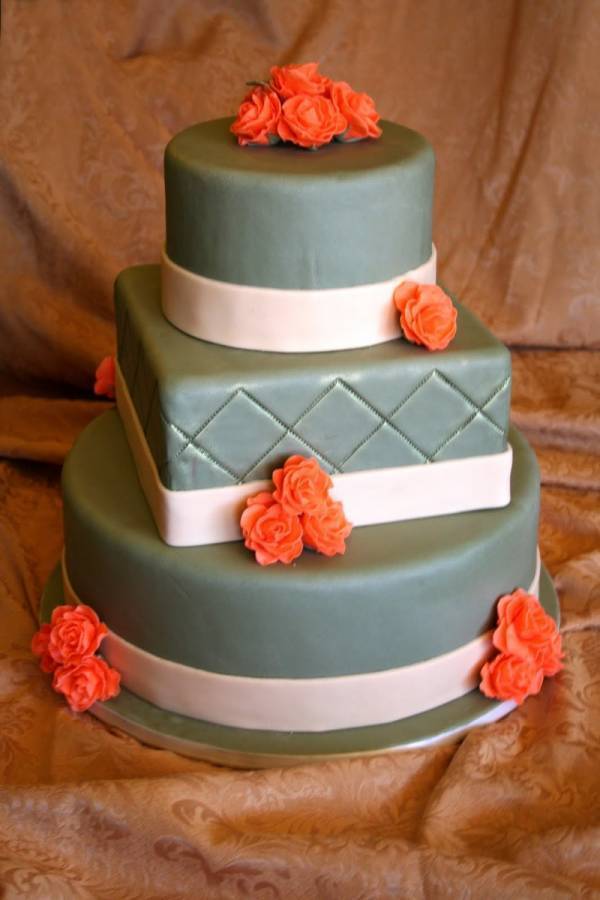 Ivory Cake with Whimsical Flowers
This beautiful cake has a crafty, boho feel. With handmade flowers that look a lot like the popular fabric flowers that have been around the social networking sites as of late, this cake is whimsical and pretty. It combines orange with yellow and red for a fiery look.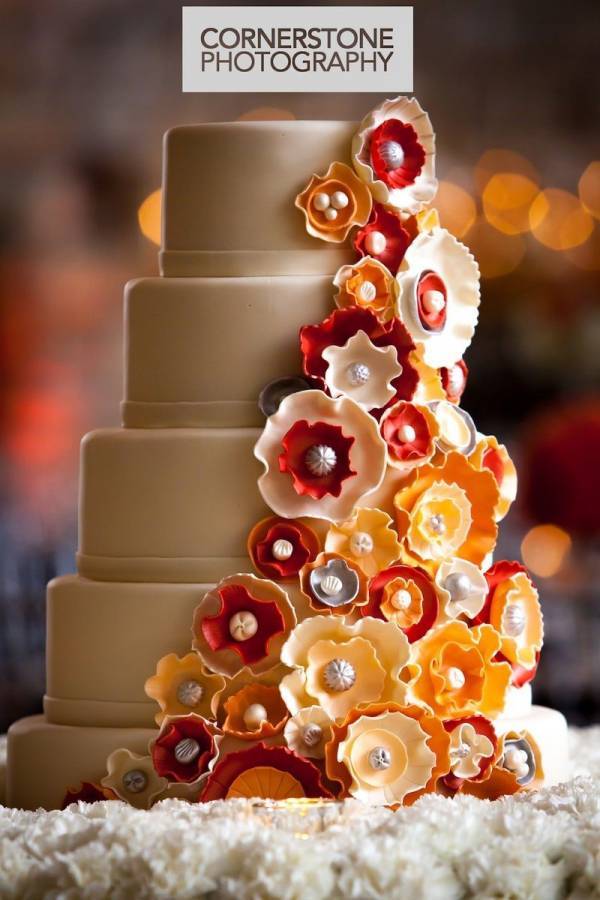 Orange Ombre Wedding Cake
This beautifully decorated cake features orange ombre piping, which is the only embellishment. This gives a very simple but also sophisticated look to the cake. It's perfect for any season!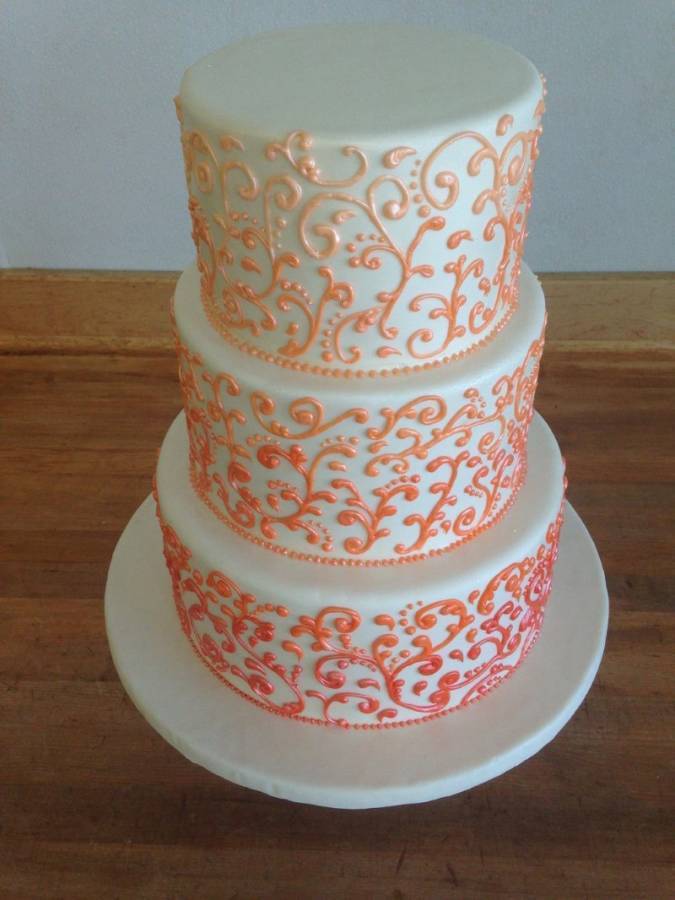 Hopefully these gorgeous cakes have given you a little inspiration and will help you as you choose your own wedding cake.