On the day of your wedding, forget the months of planning, forget the budget worries, and just have a great time! The following 6 bridal party photos remind us all that the point of a wedding is to celebrate the most special day of your life with the ones you love most.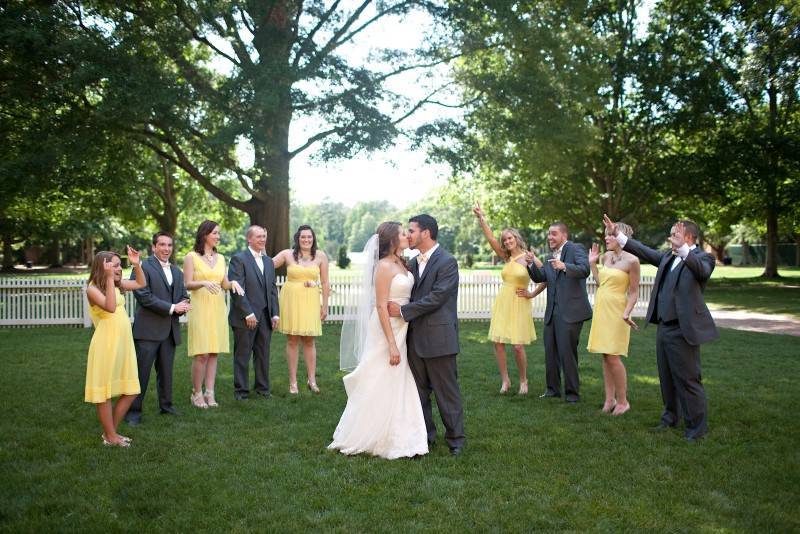 We love this photo because it's very candid. The bridal party is laughing, smiling and cheering the bride and groom on as they share a special kiss on their wedding day.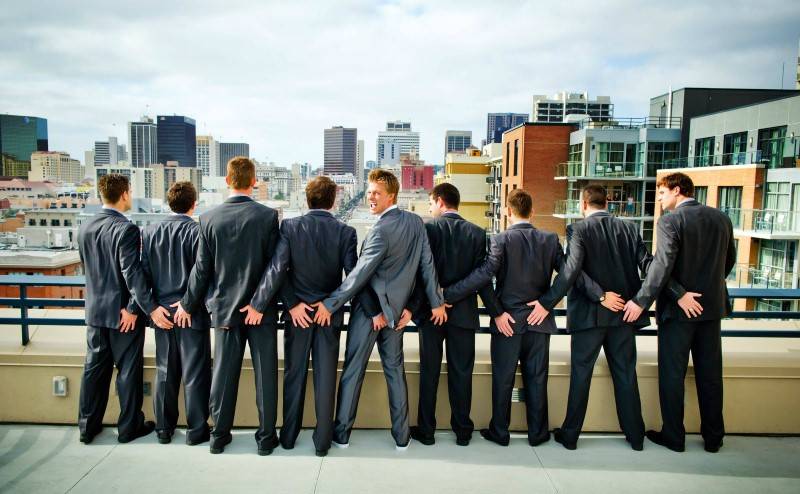 Leave it to the groomsmen and the groom to be silly on the big day! This hilarious photo is perfect and shows off the silly personalities of the groomsmen.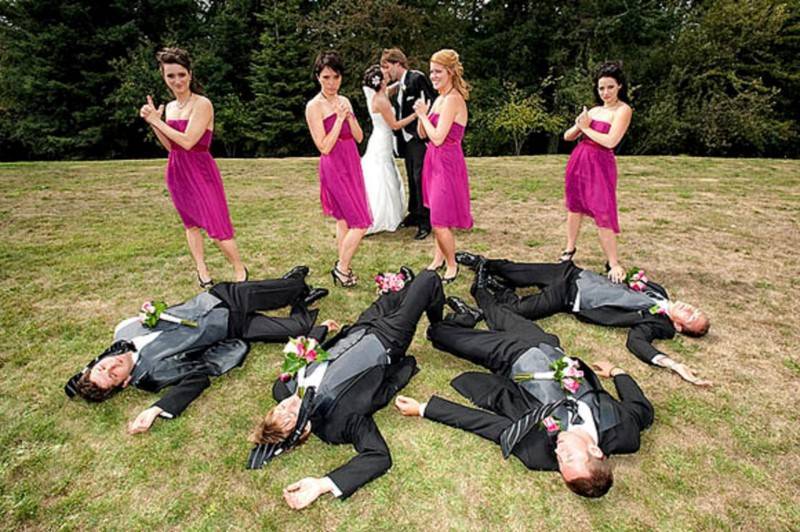 This hilarious bridal party photo shows all the girls standing around with their smoking "guns," and the boys laid out on the ground around them. It's this kind of silly photo that you will love looking at so many times throughout the years.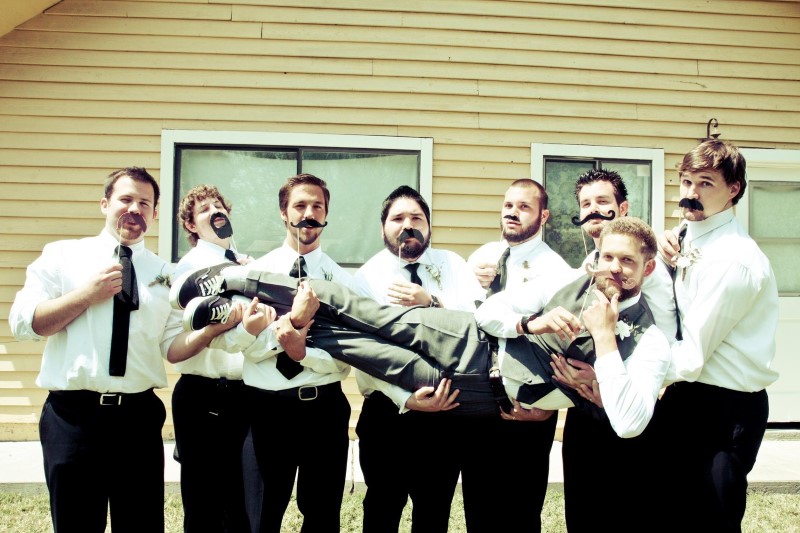 This is so funny, and a bit of a play on the traditional bridesmaids photo where the bridesmaids would be holding up the bride.
We adore this "tough girls" picture of the bride and her bridesmaids. They're complete with super cool sunglasses and hands on their hips!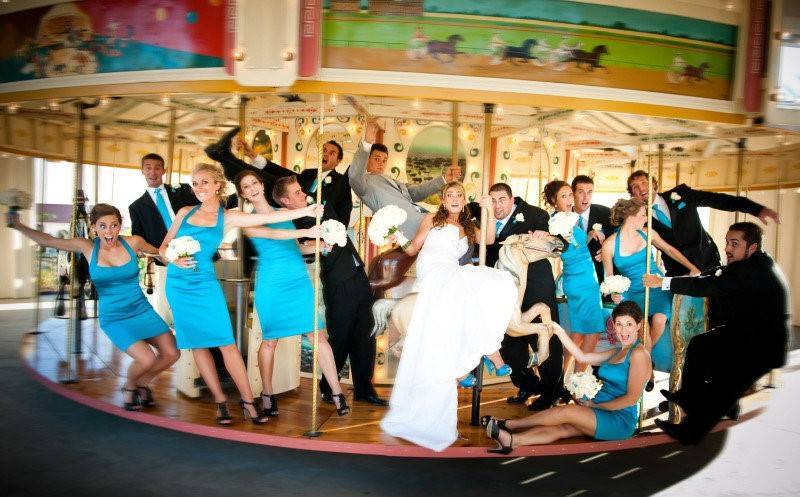 This picture of the entire wedding party on the carousel is absolutely priceless! It definitely shows the silly group dynamics and how much fun it is to be all together.
These are just a few of the hilarious poses and photo ideas brides and grooms have come up with. Talk to your photographer about hilarious bridal party photos and come up with some of your own!