If you're looking for great ways to add color to your wedding, then you're in luck. Many brides have found wonderful solutions for adding in a pop of color here and there, and we're passing it along to you.
1. Give Each Bridesmaid a Color
This one is incredibly beautiful and will turn your guests' heads! Simply start with a neutral bridesmaid dress color and give each bridesmaid a color. Incorporate that color in their bouquet, shoes, sashes, etc. The overall look is really stunning!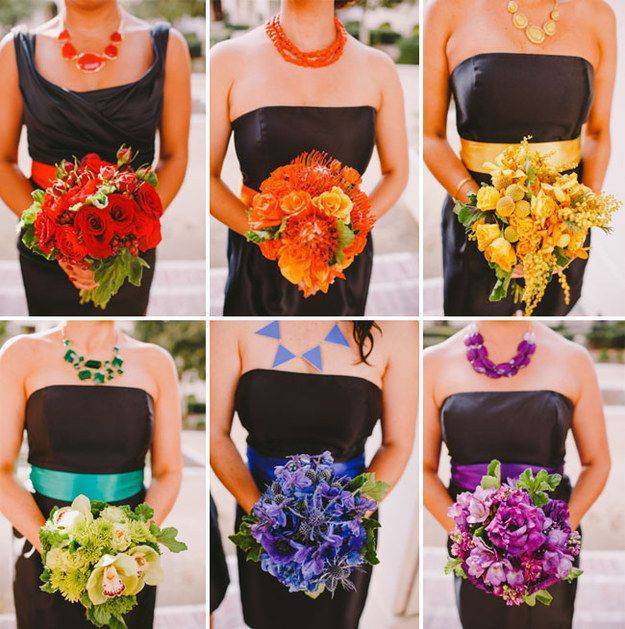 2. Opt for a Non-Traditional Dress
Who says your wedding dress has to be all white? Go for a colored dress or incorporate pops of color into your white dress. A colored petticoat, sash and shoes are the perfect accessory to add lots of beautiful color to your big day.
3. Create a Balloon Wall
Tie colorful balloons to a string and hang it along a back wall. Then, repeat the process all the way down the wall for a beautiful, colored balloon wall. This is a perfect place for photos, as it will look quite impressive as a backdrop!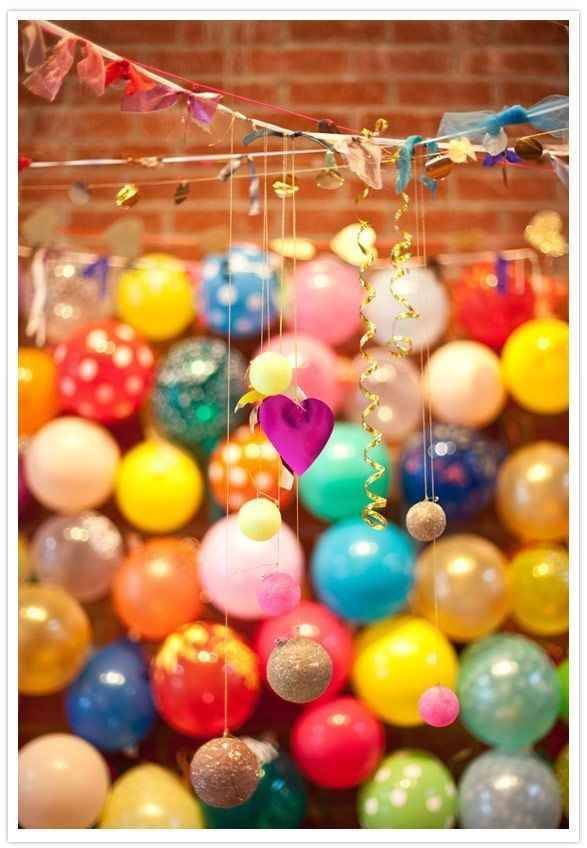 4. Ribbons
Hang ribbons across the ceiling in shades of all colors for a bright and vivid color addition. If you don't want all colors, you can use ribbons in your wedding colors. This is a fun and affordable way to brighten up your reception.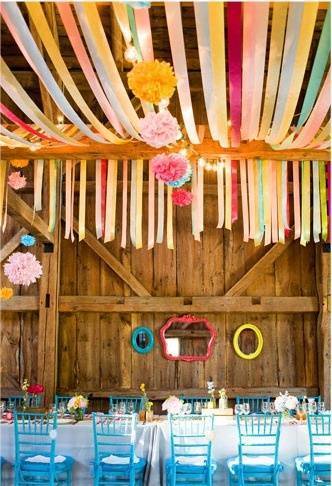 5. Colored Fans
For an outdoor wedding, give your guests fans in all colors of the rainbow! These are super easy to create and very affordable, so they're an easy way to add color.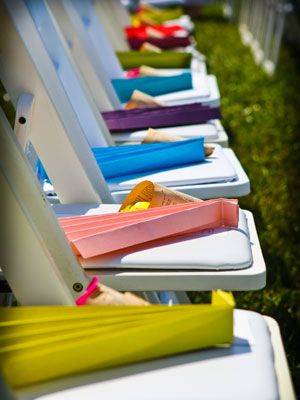 These fantastic ideas can help you beautify your special day and ensure that it's everything you want it to be!