If you've seen one wedding cake, you've seen them all, right? While each bride can find her own "dream cake," it's true that unless a wedding cake is really well done, it's not going to stand out as something spectacular. For this reason, many brides try to go with a cake that's a little more unusual and unique. We've gathered up our favorite unusual wedding cakes that are unbelievably elegant; hopefully you can find some inspiration in these cakes for your own wedding day!
1. Black and White Square Cake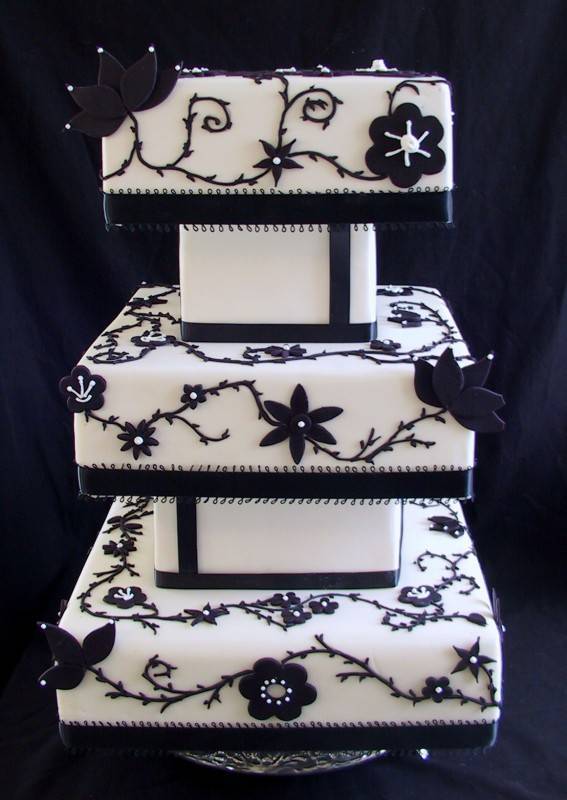 This unbelievable square cake is unusual, with a white base and stunning black flowers and lines, but it is absolutely elegant. The design is clean, feminine, and quite striking. We love the way the tiers are separated with false tiers that are smaller, creating a modern, unique look
2. Fall Wedding Cake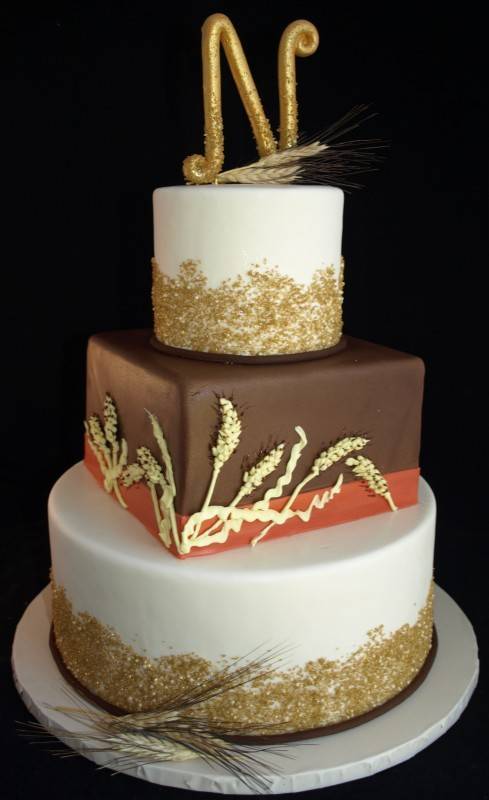 This fall wedding cake is nothing like the usual fall wedding cakes. This beautiful cake has two white tiers and a gold and orange tier between them, with wheat embellishments that are just gorgeous. The overall look of this cake is modern and beautiful while retaining the fall feeling and the significance of the season. We just love it.
3. The Everything Cake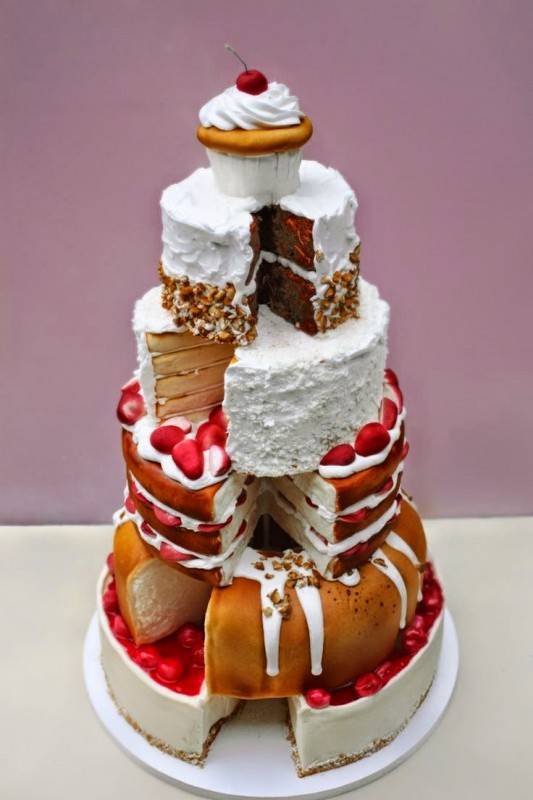 Can you believe this cake? It looks like the bride and groom just couldn't decide what kind of cake to order so they asked the baker to make all the cakes into one. If you look closely, you can spy a cherry filling, a strawberry short cake, what looks like a bundt angelfood cake and even a cupcake. In reality, these are all parts of the wedding cake that have been manipulated with fondant to look like numerous cakes. It all comes together in an elegant, beautiful way!
4. Chocolate Tiered Cake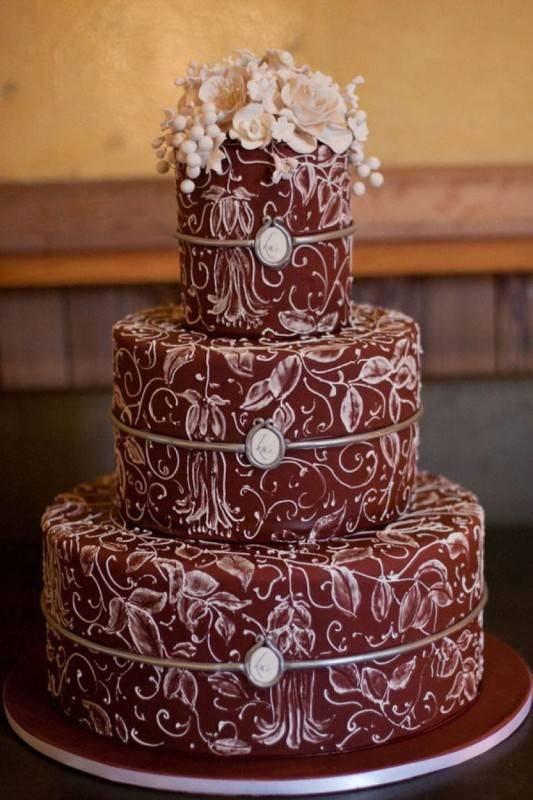 This beautiful chocolate cake is a three-tier cake featuring white piped designs is unbelievable. For reasons unknown, it's difficult to find a chocolate wedding cake that looks truly elegant, and this cake decorator has absolutely done it. The detailed piped and brushed designs are simply stunning and the topper features white flowers and berries to create a completed look.
5. Pink and Gold Cake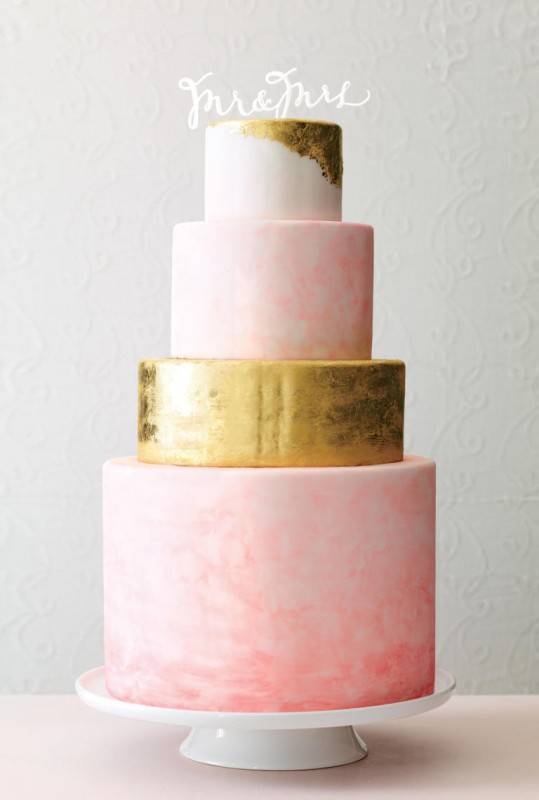 This four-tier, round cake is definitely different from the traditional white wedding cake. Pink tiers that are so muted they appear to be painted with watercolor paints and gleaming gold embellishments (including one full tier) are so pretty and subtle that this cake is 100% elegant. We absolutely love the way this one comes together to create a gorgeous and elegant cake.
We think these cakes prove that you certainly don't have to fit the "norm" in order to be elegant! Which of these unusual but elegant cakes is your favorite? Tell us about it in the comments below.