You've probably seen the wedding reception slip covers for chairs, along with the satin sashes that seem to be quite popular. However, if you're looking for something a little more unique for your wedding reception, these 5 unique wedding reception chair dressings might inspire you!
Lace Chair Sash
This beautiful and romantic lace chair sash in a blush pink color is a simple yet insanely elegant chair dressing. It's tied into a pretty bow with a rhinestone butterfly in the middle. It's a great twist on the traditional satin sash.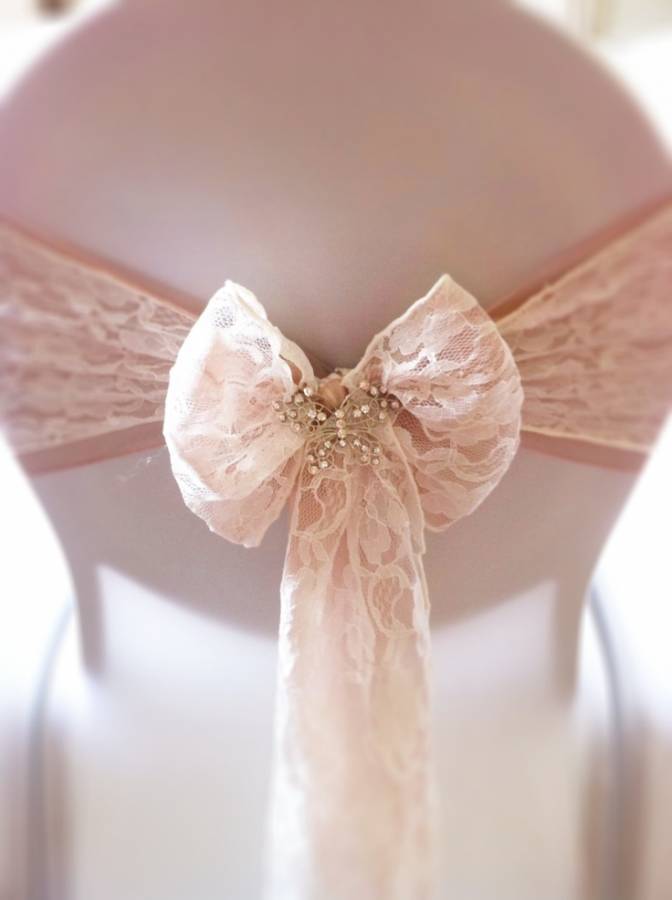 The Bride
Although this isn't for all of the reception chairs, it's definitely worth mentioning. Simply use a gold (or whatever color you want) picture frame and print out the words "bride" and "groom" in whatever font you like. Place the words in the frame and use a wide ribbon to tie it to the chair.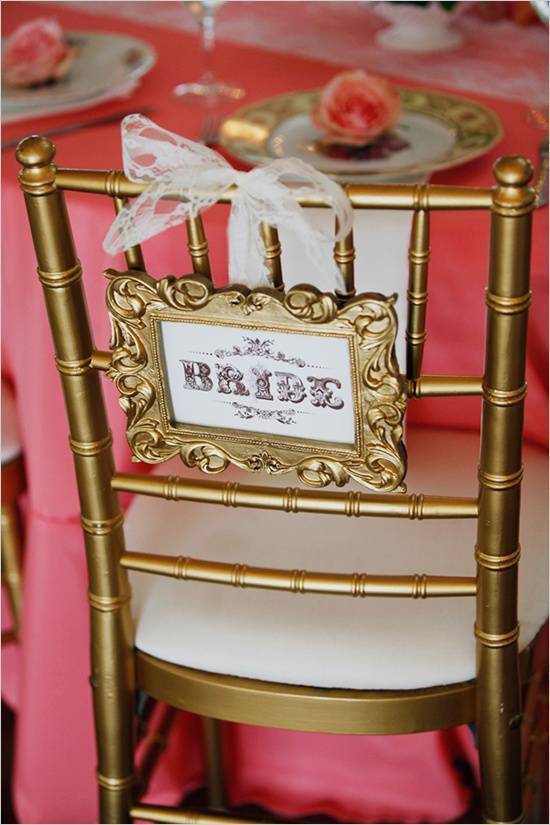 Lace Top
If you don't want a traditional slip cover, go with a mini lace chair topper. It's super simple and not difficult to make, but still dresses up the chair and looks elegant.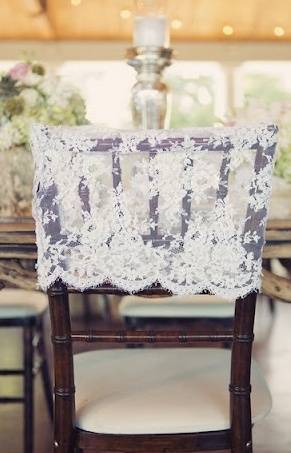 Burlap Ties
These chairs have simple and attractive burlap ties to dress them up. Burlap is huge right now, and this would be perfect for any season or theme.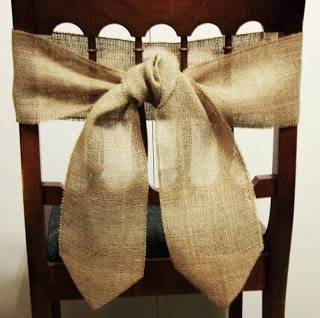 Simple Ribbons
You can also decorate your wedding chair by adding simple ribbons in your wedding colors. These are just draped down the chair backs, and tied about mid-way. This has a sort of boho look to it that's great for any theme.
These are just a few of the simple and super cute ways you can decorate your reception chairs without going for the slip cover and sash look.