If you're an environmentally-conscious individual, the thought of eco-friendly wedding rings might have crossed your mind at one point or another. If you haven't considered wooden wedding rings because you think they look primitive or cheap, think again! Check out these unbelievably beautiful wooden wedding rings.
Passing Clouds in the Sky Above Our Home Wedding Ring Set
Though the name is a bit of a mouthful, these sleek, polished rings are stunning. Available from Minter + Richter, these rings are created from Koa wood and titanium, and feature inlays of gorgeous Caribbean-blue Larimar stone.
Textured Silver Ring with Wood Inlay
From Justin Duance jewelry, this gorgeous wedding ring is created from a chunky, textured silver and features a beautiful oak wood inlay. It's the perfect man's wedding ring and looks rugged and elegant at the same time.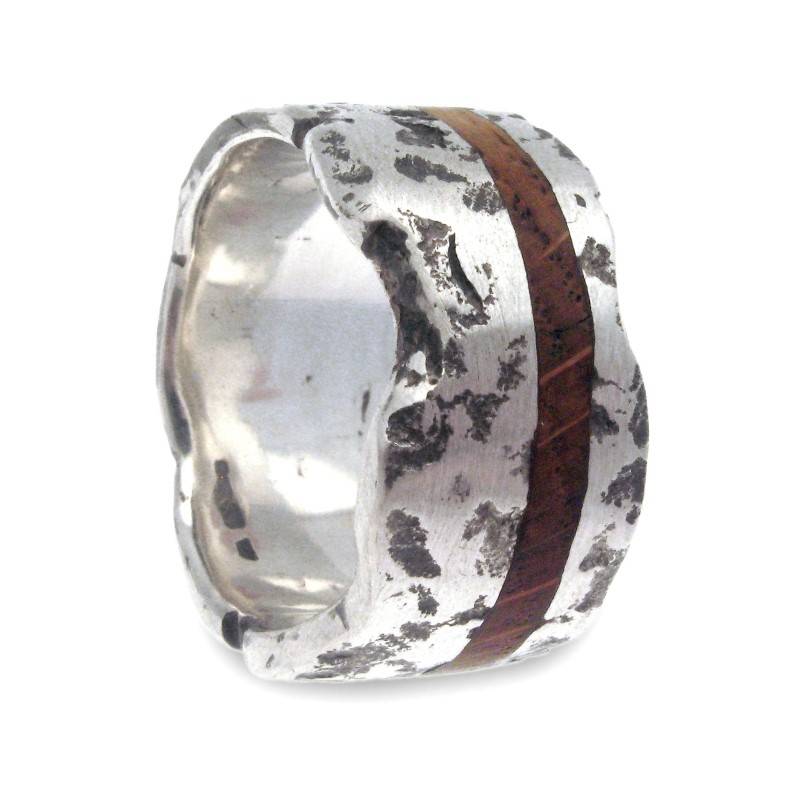 Wood, Antler and Titanium Ring
This very unique ring, available from Etsy, features wood, antler, titanium and turquoise. The colors contrast with each other to create a beautiful overall look that is elegant and polished.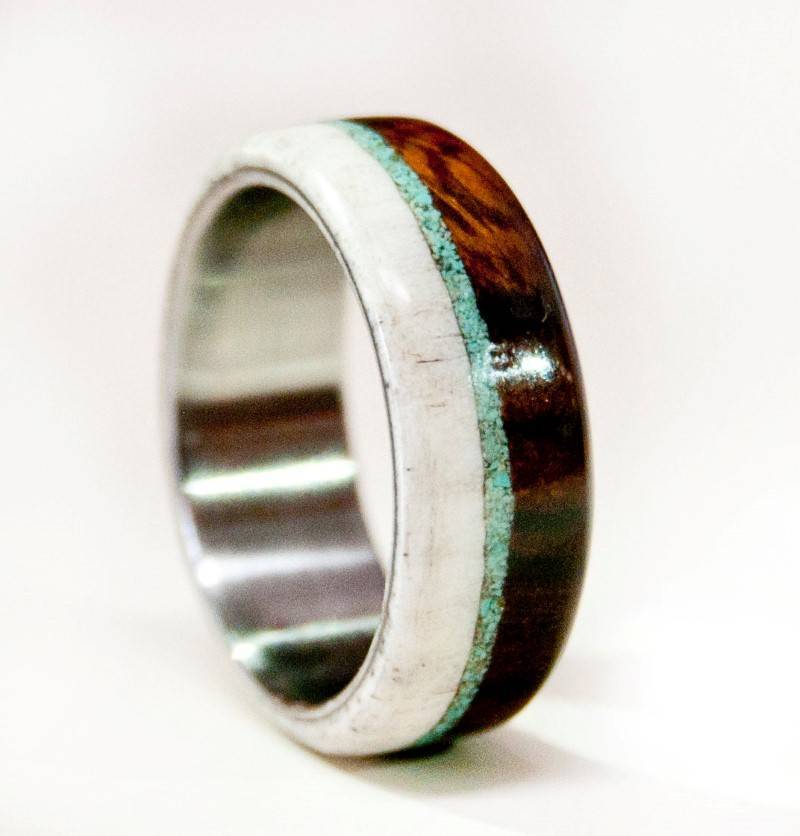 Exotic Wooden Ring
This amazing ring, from Vintage Engagement Ring Shop, is just gorgeous. It features bubinga wood, and afrormosia wood, both of which offer rich and dark hues. The overall effect is absolutely beautiful.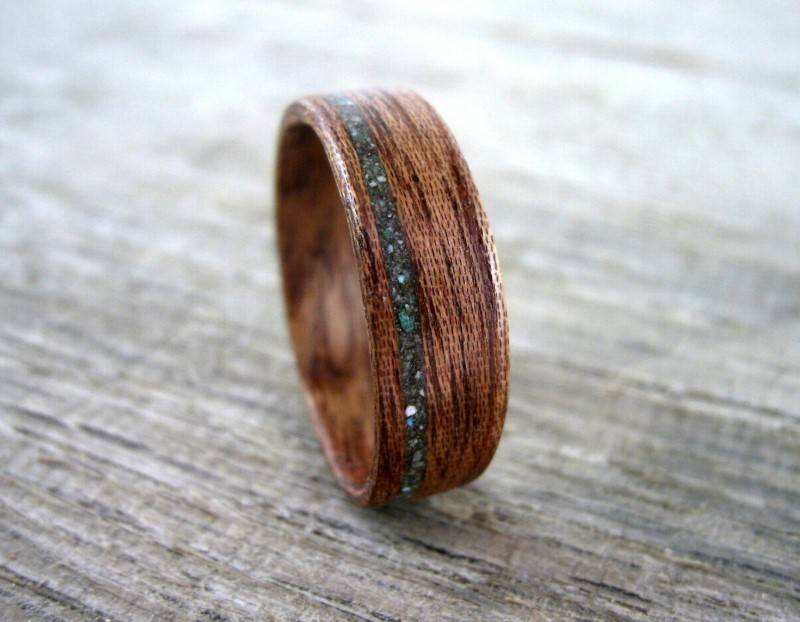 Jewelry by Johan Ring
Created by Jewelry by Johan, this stunning ring is created from metal with wood inlays and features a beautiful diamond accent. It's perfect for man or woman.