If you're still trying to find THE dress for your wedding ceremony, you're going to really appreciate this post. We've looked through hundreds of wedding dress photos and have pulled out 5 that are simply so stunning that we're naming them the top 5 jaw-dropping wedding dresses. Have a look for yourself and see what you think:
5. The Lace Dress
This lacy number is absolutely gorgeous. It's fitted to the body and is made from elegant lace. It includes a slim belt that is embellished with enamel and rhinestone flowers.
4. Couture Style
This stunning dress features a lace bodice with long sleeves, but the real stunning part comes in at the collar, wrists and skirt. The material (which appears to be satin) has been used to create a high collar, button sleeves and a long, flowing skirt.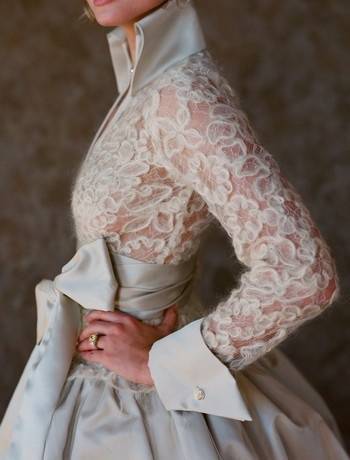 3. Sheer with Bling
This dress is created from a simple, draped sheer material but the beauty is in the draped rhinestone décor. Reminiscent of an Indian wedding dress, it's absolutely gorgeous and glamorous.
2. Textured with Sparkle
This beautiful dress features sheer material made into small rosettes; each with a rhinestone inside. It has a wide belt made from pearls and rhinestones – it's absolutely beautiful.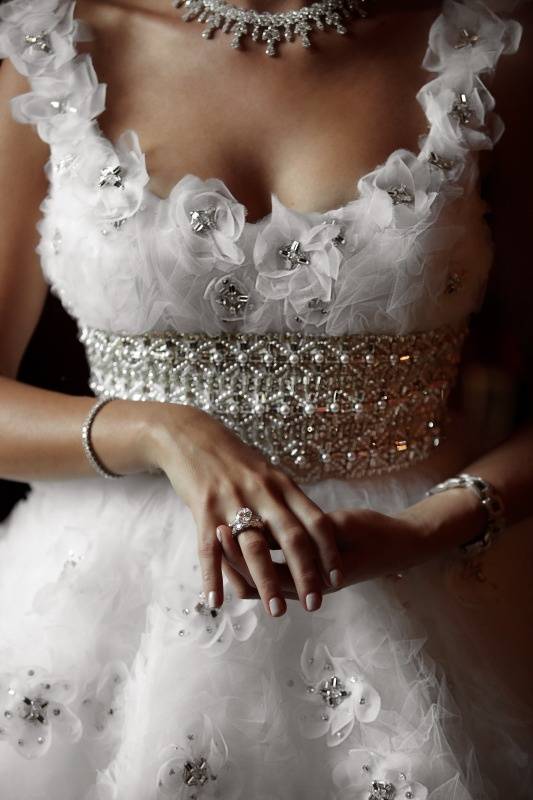 1. The Fairytale Wedding Gown
This stunning fairytale wedding gown features an asymmetrical design and is embellished with roses and glitter and plenty of sheer, puffy material. It's absolutely perfect for a fairytale themed wedding and works for absolutely any season.