The internet is jam-packed with DIY wedding projects, and if you search that specific term on Pinterest, you could be there for days. Many of the DIY projects seem incredibly difficult to do, or end up looking very "handmade," which is something many brides don't want. The following projects are not only easy to do, but they have a professional, elegant look.
Wedding Signs
Use stencils or your own handwriting to create rustic but elegant signs for your wedding. You can make them to point guests in the right direction or add sentimental thoughts throughout the room for your wonderful day.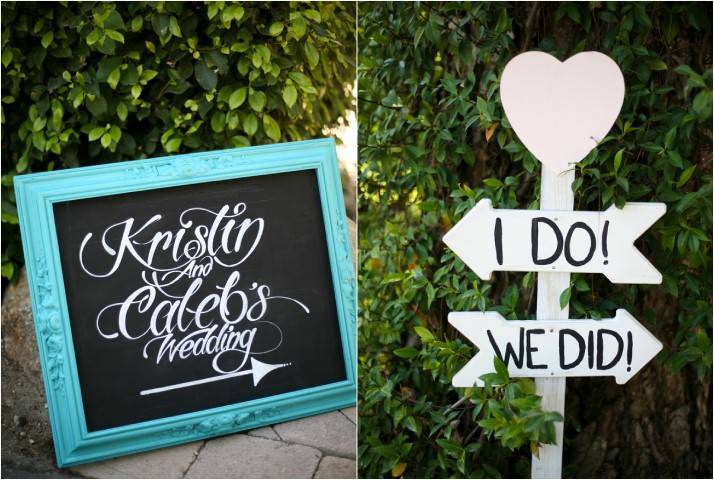 Birdseed Ornament Favors
Perfect for a spring or garden wedding, birdseed ornament favors are great little gems that your guests can hang in their trees to attract colorful birds. They're made by mixing a cup of water with 3 tablespoons of unflavored gelatin, 3 tablespoons of corn syrup, 3⁄4 cups flour, and 4 cups of any birdseed. Simply heat the mixture until just before boiling and then pour into a baking pan. Once the mixture is cool, cut it with cookie cutters, poke a hole through the center or top and add tags!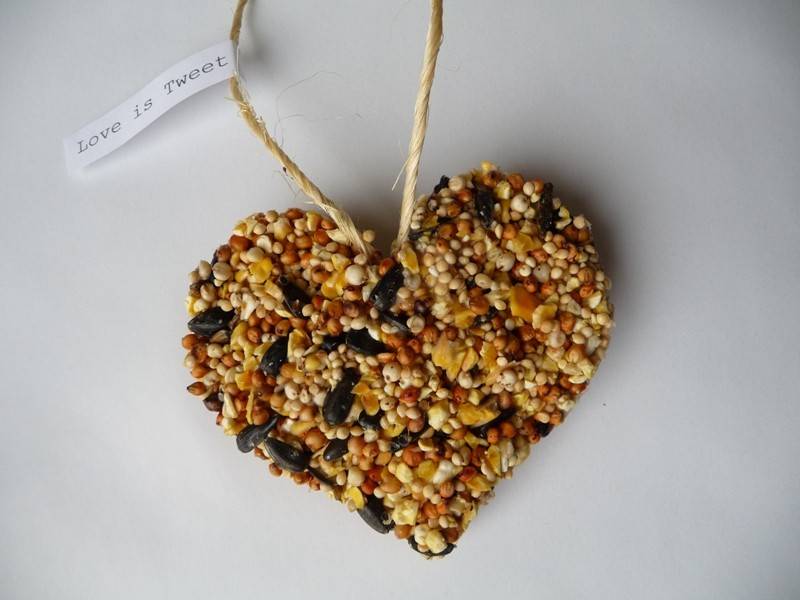 Personalized Wedding Candles
Use tall jar candles for this idea, and print out whatever you'd like to add to the candle on the paper of your choice. It could be pictures, your song, or even your vows. Use spray adhesive to attach them, and then add whatever other embellishments you want using hot glue.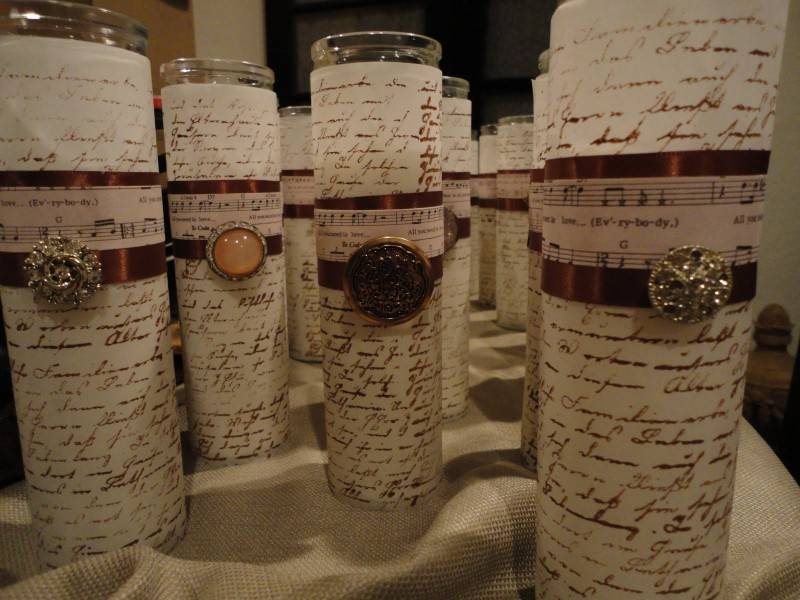 Table Décor
Hand-write your song on a canvas and use it to decorate side tables in your reception room. This can also be displayed in your home long after the ceremony is over.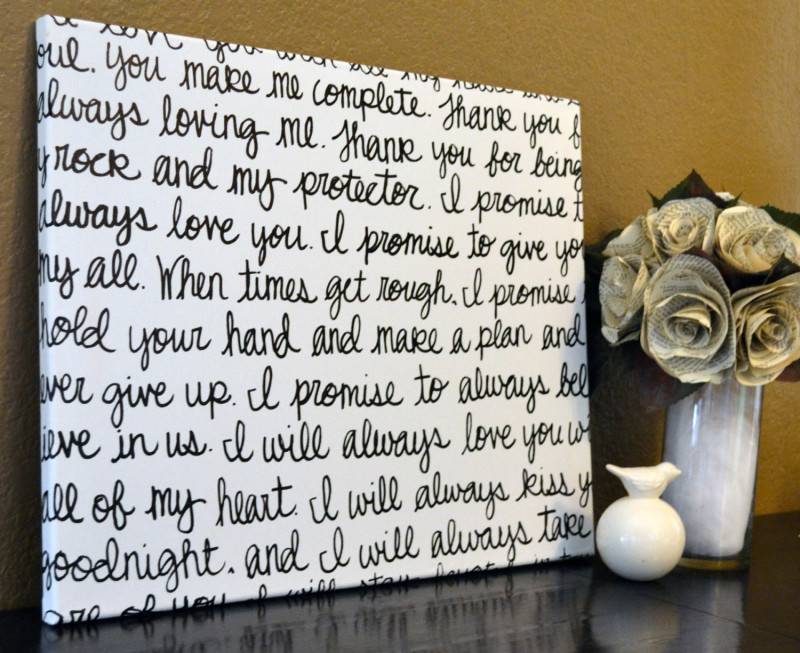 Backdrop
Use string lights and curtains to create a breathtaking backdrop that will not only impress your guests, but will look magical in wedding photos.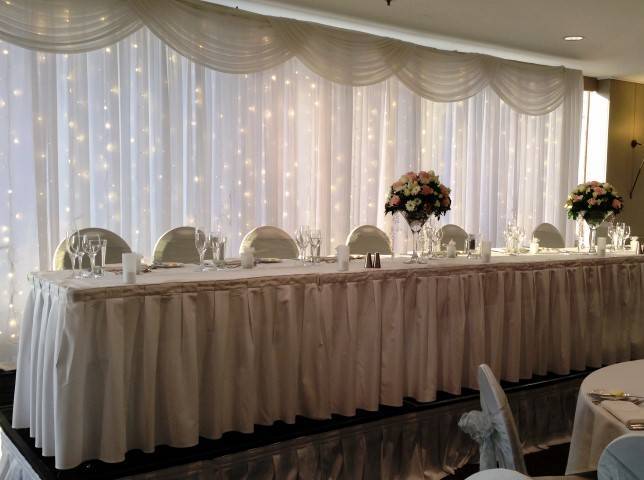 These are just a few of the beautiful and elegant DIY projects available for weddings. Which one is your favorite? Let us know in the comments below.