Now more than ever, brides are embracing the non-traditional side of weddings, even when it comes to the wedding dress. Colored dresses are becoming quite popular and if you've been considering a purple wedding dress, you're going to love this post. Here are 5 stunning purple wedding dresses that might inspire you.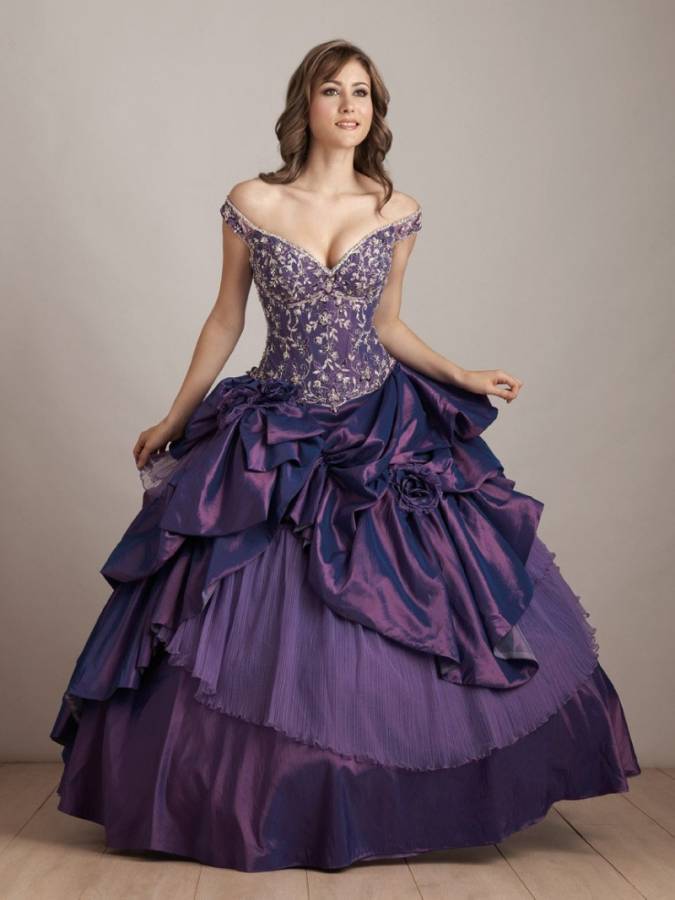 This unbelievable wedding dress is rich and gorgeous, and features ripples and layers that give it a full, beautiful look. It's perfect for a themed wedding (think 80's prom theme) and will work really well for all seasons.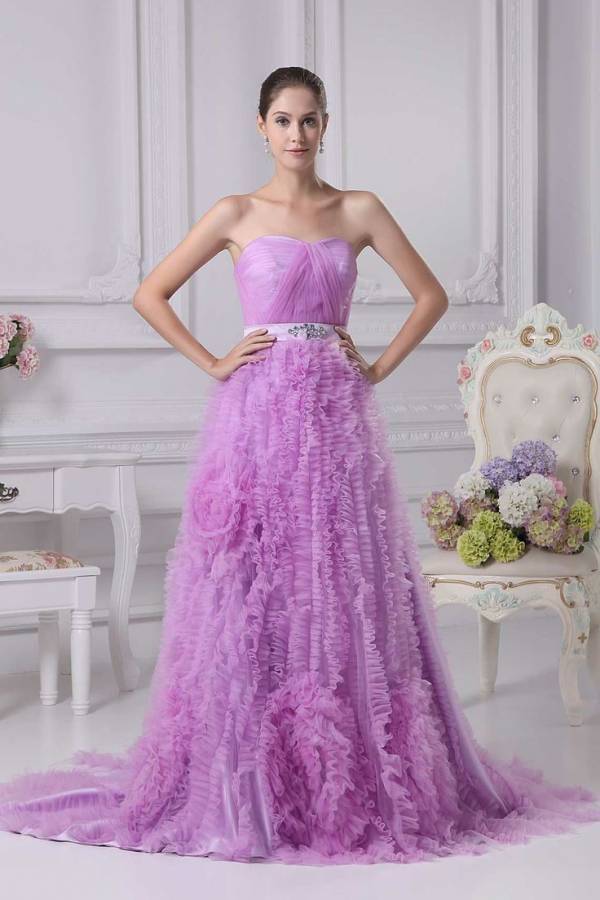 This purple colored wedding dress screams 'couture.' It's light and flowing, making it absolutely perfect for a  spring or summer wedding, but it has plenty of texture so it's interesting.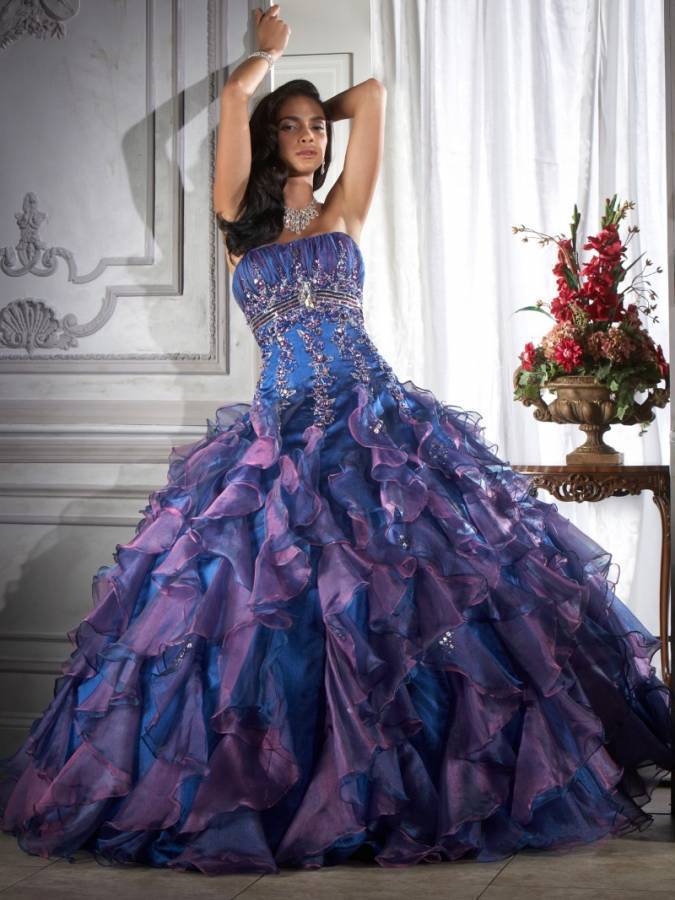 This outrageous purple and blue gown is a little bit wild, with the full and gathered skirt but the classic, embellished bodice is polished and pretty. It's absolutely perfect for a dramatic wedding theme.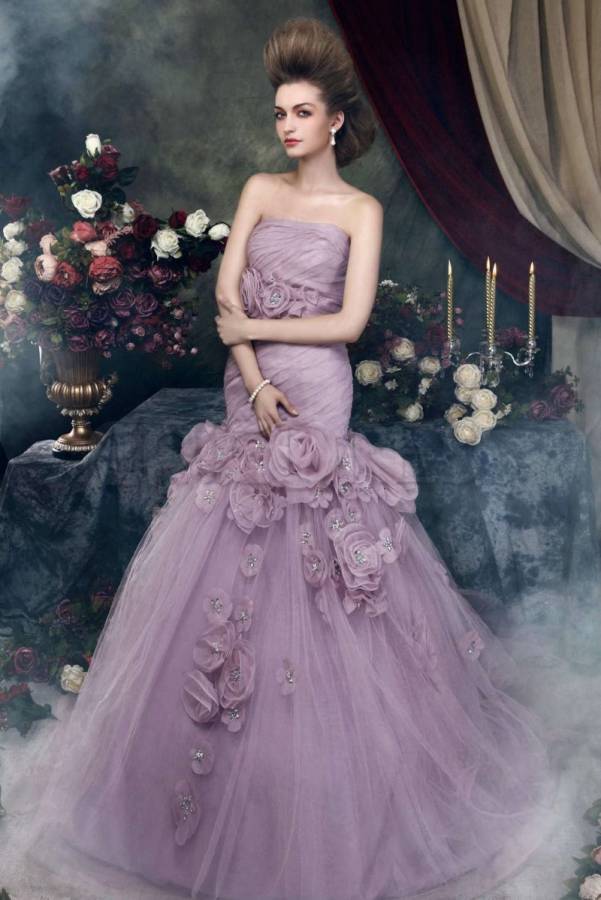 If you're looking for something ethereal, this dress is made from a light, sheer fabric. Flowers embellish the bodice and skirt, giving it a couture feel.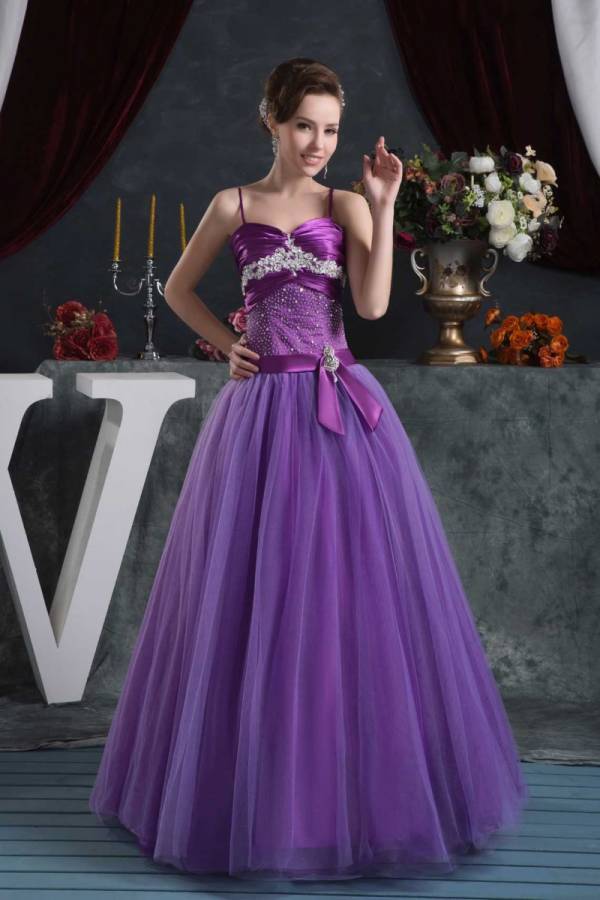 This playful dress features an embellished bodice and a beautiful flowing tulle skirt. It's perfect for any season and will work well with various themes.
These beautiful dresses are all examples of outstanding purple wedding dresses that fit well with a non-traditional wedding.