Gold is probably the year's hottest color when it comes to weddings. It's everywhere – even in bridal gowns and grooms' tuxes. If you simply love this fashion trend, why not have your bridesmaids wear gorgeous gold gowns for your wedding? Check out these stunning gold bridesmaids dresses you simply have to see to believe.
Chiffon Empire Bridesmaid Dress
We love this gorgeous knee-length, A-line chiffon empire dress. The gown itself is beautiful, but what makes it so striking is the cinched belt at the waist, which is the only embellishment. It's classy, elegant and simply beautiful.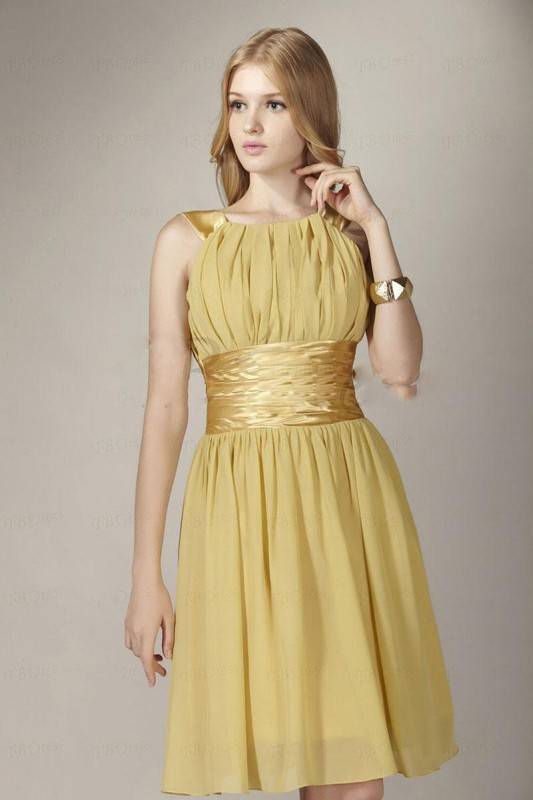 V-Neck Floor-Length Gown
For something a little more elegant, and something that moves well from afternoon to night, this stunning floor-length v-neck gown is perfect. We love the criss-cross v-neck as well as the side ruffle and the subtle waist belt – it's all very charming and understated. Sometimes, less is not only more. Sometimes, less is phenomenal!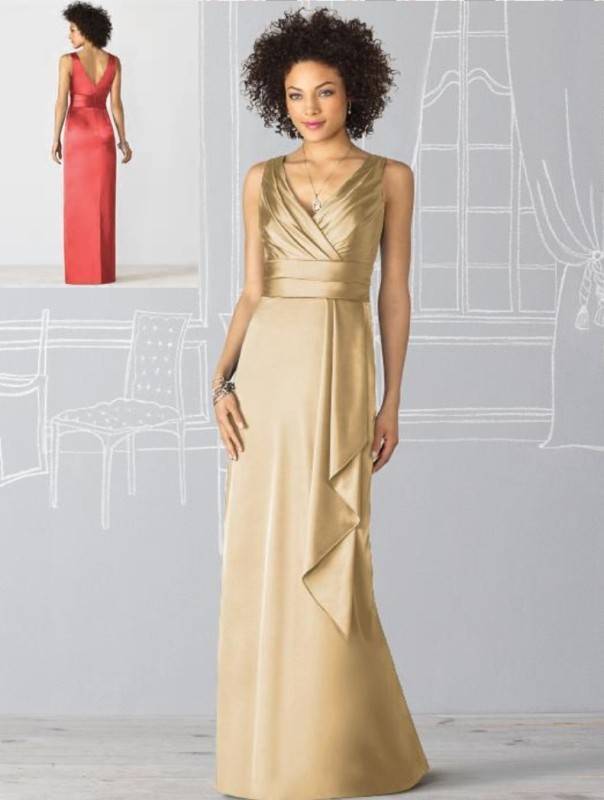 Patterned Bronze Bridesmaid Dress
If you want to glam things up a bit, or if you're having a vintage-style wedding, this beautiful gold-bronze dress is perfect. It's also perfect for spring and summer, falling just a few inches above the knee and featuring very little in the way of sleeves. We love it and think it's super elegant and pretty.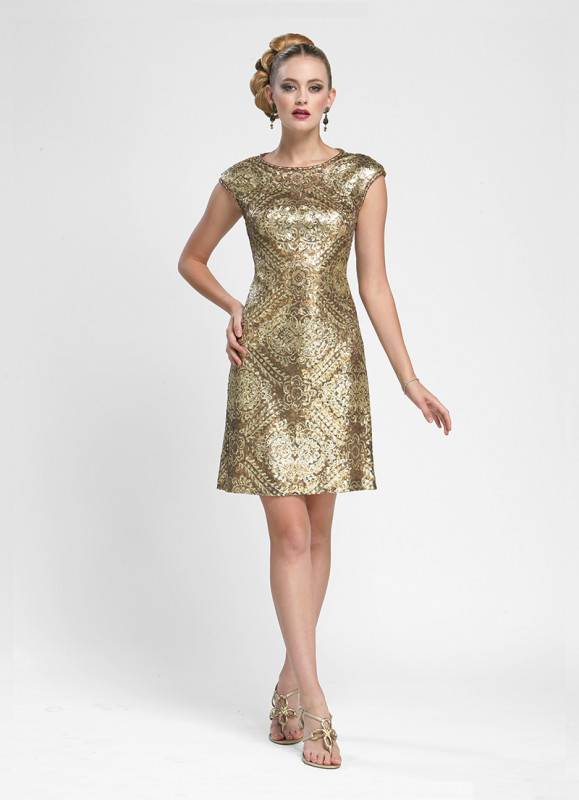 Champagne Dress with Metallic Gold Patterns
If you really want your bridesmaids to shimmer and shine, you've got to see this dress. It's absolutely beautiful! An off-the-shoulder dress, this one features intricate metallic gold lines and patterns, as well as a very pretty and feminine belt. It's great for formal and non-formal weddings and is very chic.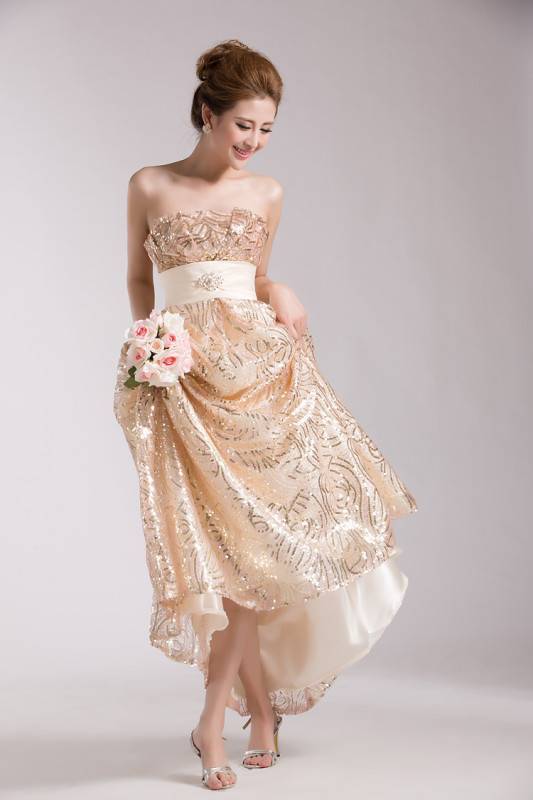 Flirty Short Bridesmaid Dress with Sequins
We love this super-pretty gold bridesmaids dress featuring a sequined bodice, lace neckline and a gorgeous and frilly chiffon skirt. It's feminine, beautiful and would work well for a formal or non-formal wedding.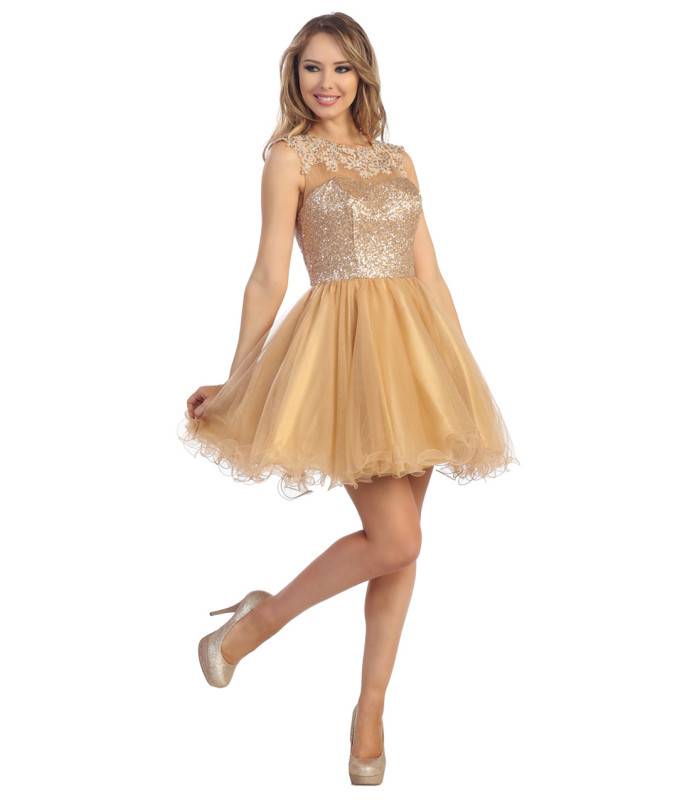 These dresses represent a very small range of the available golden bridesmaid dresses out there. If you're loving the gold wedding fashion trend, then jump on the band wagon and find something you and your  bridesmaids will absolutely adore!