If vintage wedding rings are your thing, then this post will not disappoint you. We at Elegant Wedding appreciate the majestic beauty that vintage wedding rings are known for – the quality craftsmanship, the top-notch materials and the striking styles. Check out these amazing vintage engagement rings we've selected as our favorites:
1. Leaf Engagement Ring
This 14k white gold engagement ring features a stunning solitaire framed by beautiful leaf details and an eternity-style band. What we love most about this ring is its uniqueness – it's just something you don't see these days. We think it's truly lovely.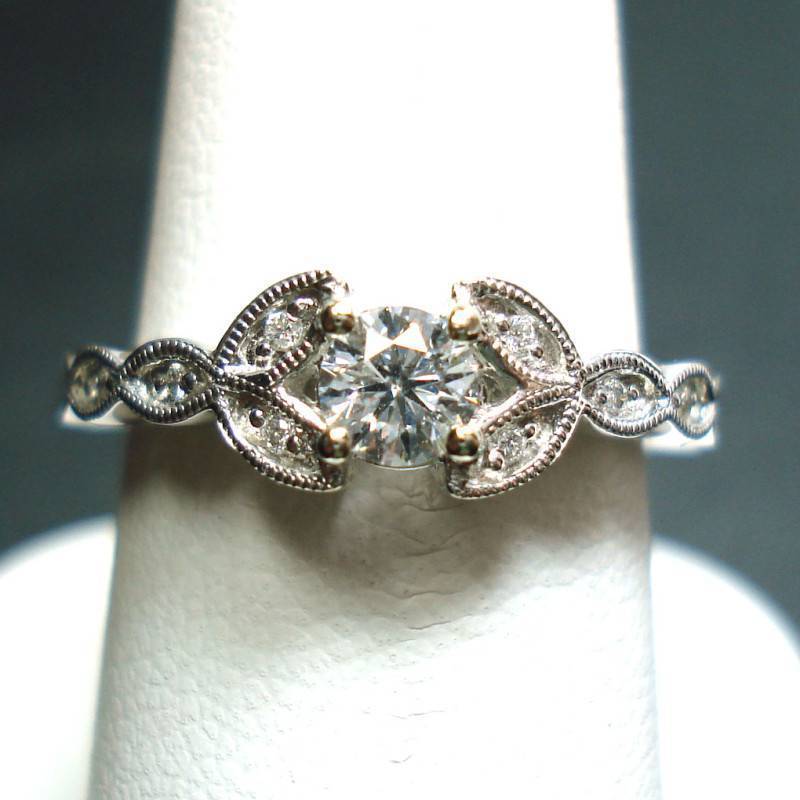 2. Art Nouveau Ring
As lovers of the Art Nouveau period, we naturally fell in love with this stunning engagement ring. The central diamond is surrounded by a filigree or scrollwork and smaller diamonds have been placed into each opening. The ring also features three small diamonds on either side of the setting. It's absolutely gorgeous.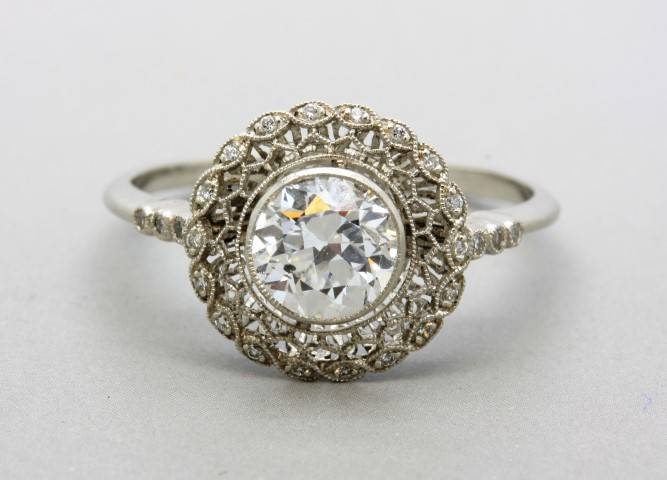 3. Scrollwork Ring
One of the things we love most about vintage engagement rings is the attention to detail, and this ring certainly has it. Surrounding the central diamond is some very elegant scrollwork that is absolutely breathtaking.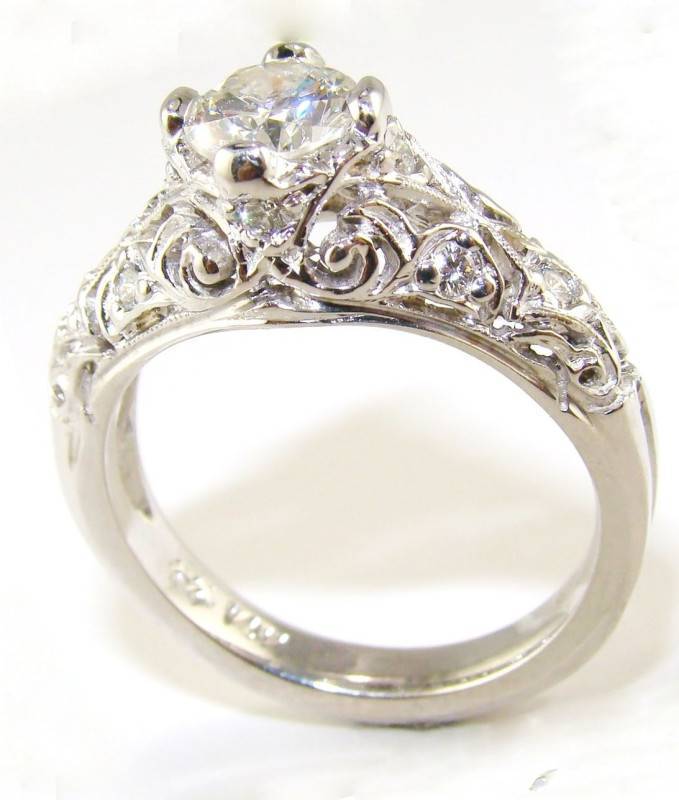 4. Simple Gold Ring
We also truly love very simple rings, because sometimes it's that simplicity that creates such elegance. This ring is made to look like a stacking ring, with yellow gold layered over white gold. The brilliant center diamond is bezel-set, giving this vintage ring a timeless and romantic look.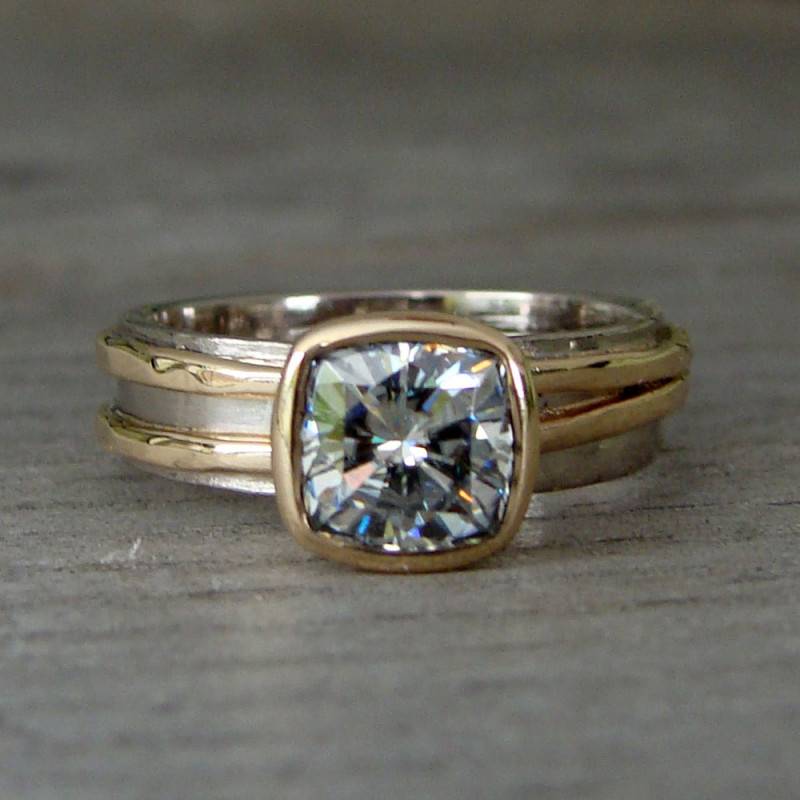 5. Rose Gold Cluster Ring
We love rose gold; it's so warm and beautiful. It looks absolutely stunning in this vintage engagement ring, which features a large center stone surrounded by smaller stones, giving it the look of a flower.
Do you love vintage wedding rings? Which one of these is your favorite? Let us know in the comments below.