Lace is super hot right now, and it's everywhere. Incorporating lace into your wedding makes a more elegant, feminine and beautiful wedding – and you don't have to add lace into your dress in order to have it in your wedding. Here are 4 wonderful ways of incorporating lace into your wedding!
Lace Wedding Cake
If your dress won't feature lace, your wedding cake can. Skilled bakers can create the most beautiful and amazing wedding cakes, including lace wedding cakes. It can look as though it's totally covered in lace, or it can have a few lace elements – it's entirely up to you!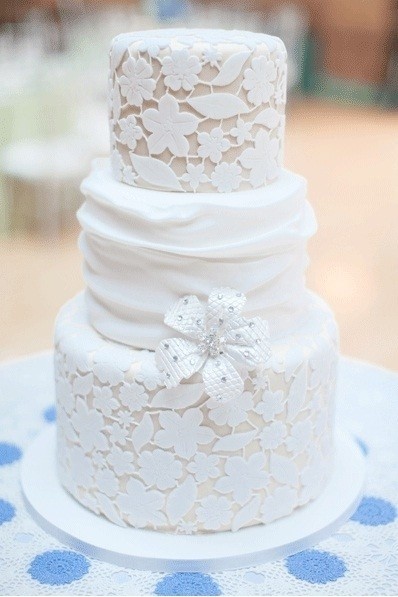 Lighting Elements
Why not have some lace mixed in with your tabletop décor in the form of candleholders? A little glue or modge podge can create the most beautiful lace candleholders. Use them on your reception tables or around the area for the ceremony.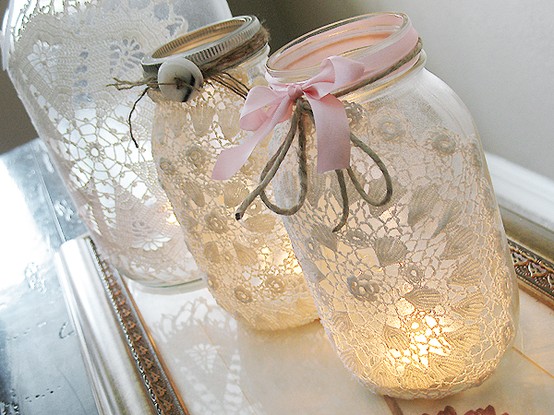 Lace Tablecloths
Make your lace elements a little more subtle by placing them under the table settings. Lace tablecloths are the perfect addition to your reception, and they create a dazzling effect. They can also be placed over colored tablecloths to incorporate all of your colors.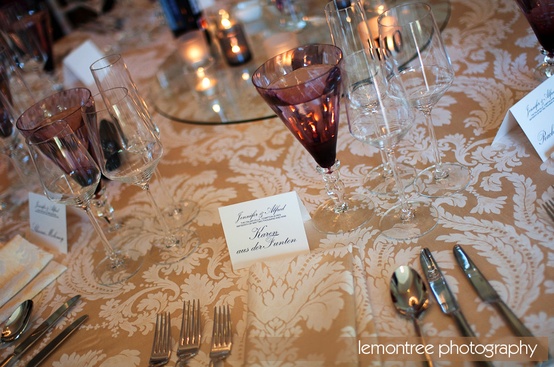 Lace Gloves
The lace doesn't have to be on your dress to be incorporated into your bridal ensemble. Wear elegant and chic lace gloves, either for the reception only or both the ceremony and reception. A pair of vintage lace gloves works wonderfully for the "something old" part of your ensemble.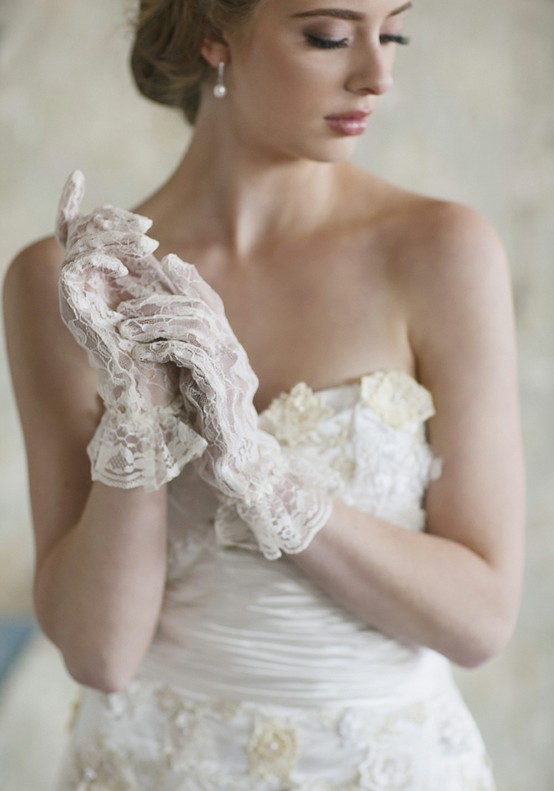 Lace is truly beautiful and it doesn't have to be on your wedding dress to be included in your wedding day. A few other great ideas include lace manicures, lace jewelry and lace bouquet wraps.