When you're planning an elegant wedding, whether it will be an intimate group of close friends and family or the biggest event of the year, it's important to have gorgeous and delicious menu options. We've gathered up some of our favorite and some of the most elegant wedding menu options we've come across. Perhaps these dishes will give you some inspiration as you're planning your wedding menu.
Figs Prosciutto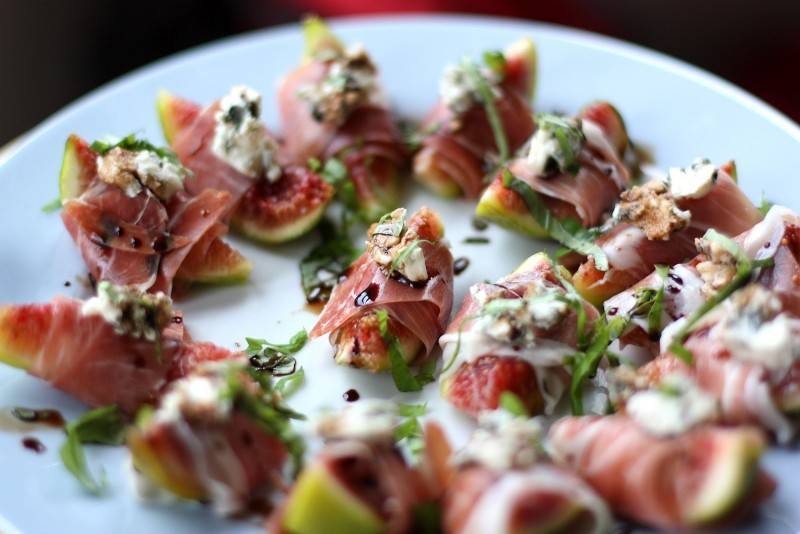 Figs Prosciutto makes a delicious hors d'oeuvre for an elegant wedding. If you want to make them yourself, there are a variety of recipes you can go with. We love the simple method of stuffing the figs with goat cheese, wrapping them in prosciutto, roasting them and then adding a dab of honey to each. The combination of sweet figs, creamy goat cheese and smoked prosciutto is a palette pleaser for sure, and these go very well with white wine.
Glazed Salmon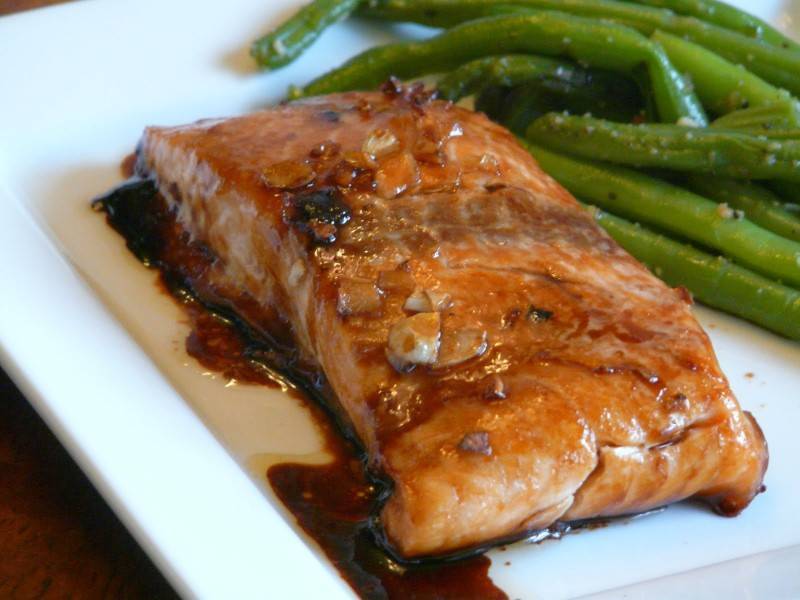 The perfect fish entree to delight your guests is glazed salmon, and it's perfect when served with fresh steamed vegetables or a variety of rice dishes. Salmon is such a versatile dish as well, so you can opt for a tangy glaze of honey and Dijon mustard, a sweeter glaze made of citrus fruit or a spicy glaze with an Asian flair.
Spicy Shrimp Cucumber Appetizer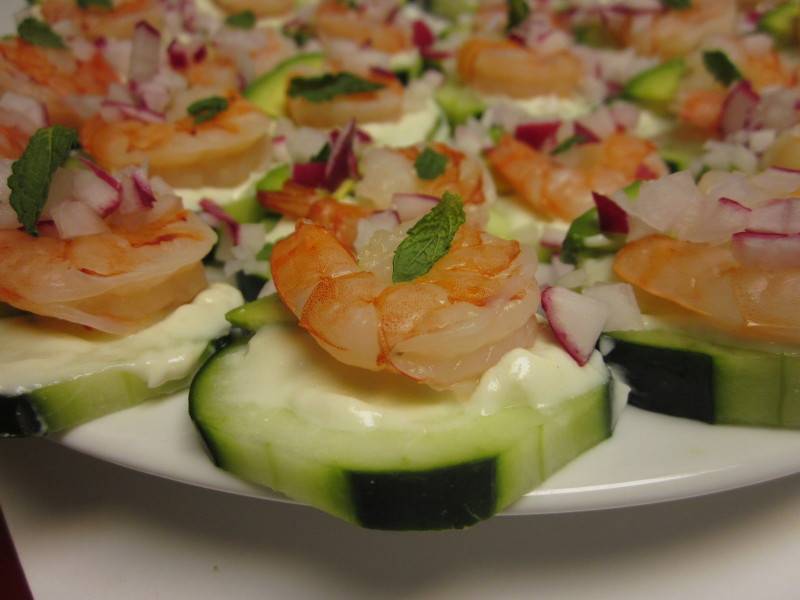 For a cold hors d'oeuvre that packs a serious punch, go for the spicy shrimp cucumber appetizer. To make this one, combine 8 ounces of softened cream cheese with 2 tablespoons of lemon juice, 2 tablespoons of Tabasco sauce, a dash of salt and pepper, and a teaspoon of paprika. Refrigerate the mixture for about 15 minutes while slicing fresh cucumbers into ½ inch rounds. Use a small melon-baller to scoop the mixture and place it on top of the cucumbers. Sauté fresh shrimp in butter and season with garlic, cayenne pepper, salt and black pepper. Add a small amount of very finely chopped red onion to the top of the cream cheese mixture and then press one shrimp onto each cucumber. Garnish with a fresh sprig of dill.
Duchess Potatoes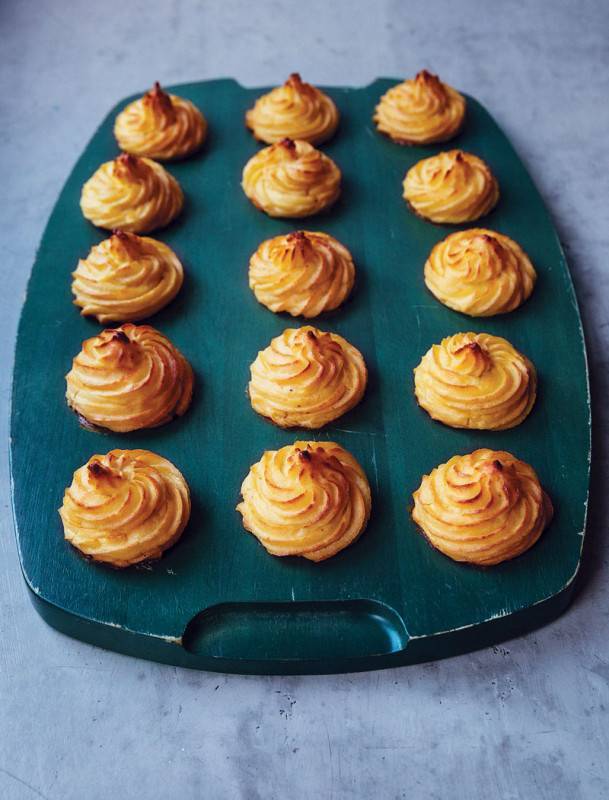 This delicious potato appetizer features very simple ingredients (mashed potatoes, butter, nutmeg and cream) but goes over very well with any crowd. If you're planning to create these yourself, you can spice them up a bit by adding a variety of toppings, from bacon crumbles to goat cheese.
These are all fantastic options to add to your elegant wedding menu. Have you tried any of these? If so, what did you think? Let us know in the comments below!