For the couple that plans on tying the knot this spring, there are a host of fantastic cake ideas. Perhaps it's the wide array of ideas that makes it difficult to choose just one. Take a look at these 4 stunning cakes to get some great ideas about your own cake.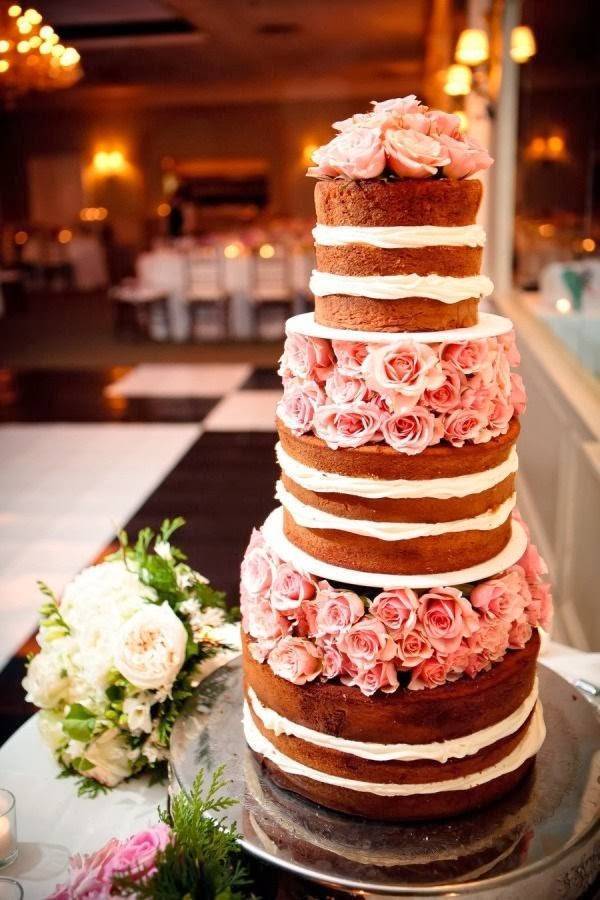 1. Naked Cake with Rose Blossoms
One of the most popular trends in wedding cakes right now is the naked cake, which simply means that there is no frosting on the outside of the cake. This is a big change from the heavily frosted and fondant cakes that are more traditional for weddings. However, they're absolutely beautiful and still delicious.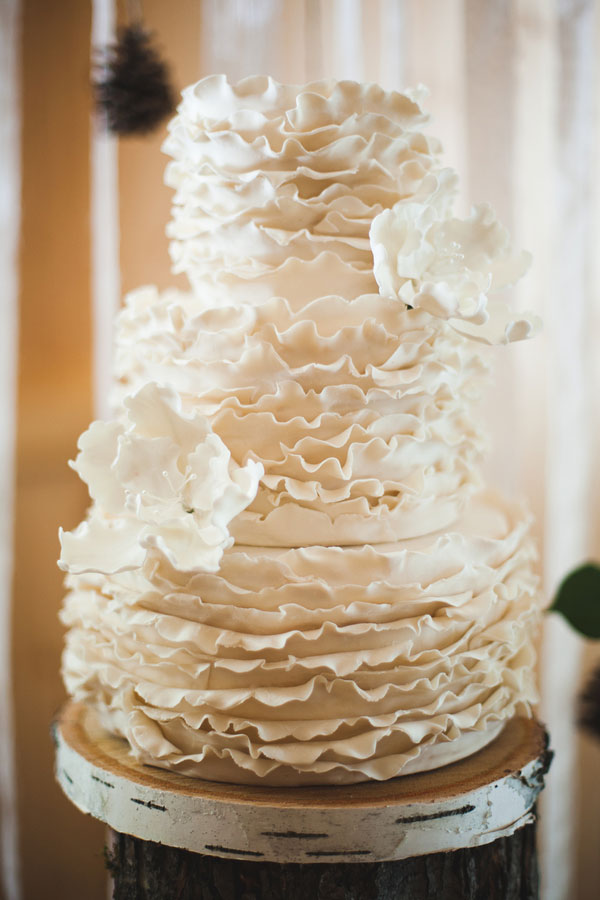 2. Ruffled Wedding Cake
Another very popular option is the ruffled wedding cake. This is a luxurious and beautiful look, and there is a lot of versatility in it. Brides can opt for simple cakes with white ruffles, or the trending ombre ruffled look. They can also choose to have the cakes embellished with beautiful flowers or simple and stunning with no flowers.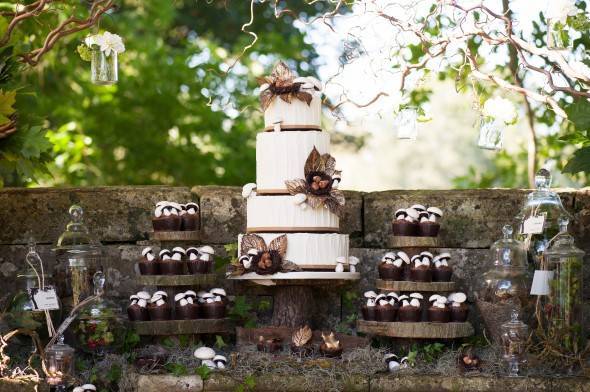 3. Rustic Wedding Cake
Rustic wedding cakes are incredibly trendy right now, and there are all different kinds to choose from. Many brides prefer simple rustic cakes with buttercream icing and very simple embellishments. This beautiful woodland themed cake features simple icing techniques and nest embellishments.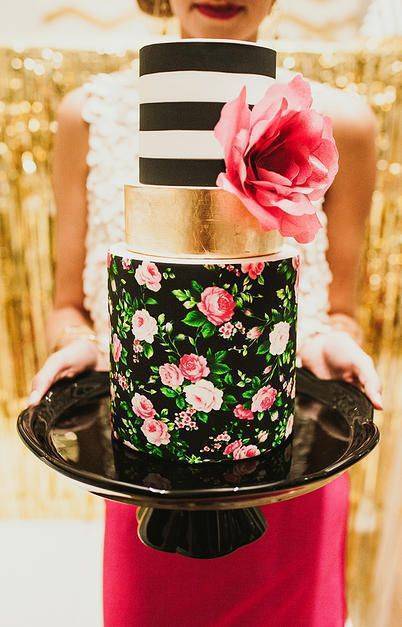 4. Patterned Cake
Patterns are making a huge statement this year, along with some very beautiful cakes. From chevron patterns to polka dots, this is the year for the "printed" cake look. This stunning cake features bold black and white stripes, beautiful gold, and a vintage rose pattern, embellished with a large blossom.
Any one of these beautiful cakes would be perfect for a spring 2014 wedding and if you still don't have any great ideas, there's always a trip to the bakery to speak with a professional!