Maybe you're environmentally conscious and don't want to use cut flowers for your wedding, or maybe you could stand to save a few hundred dollars in your wedding budget. In either case, there are some great alternatives you can use for your wedding centerpieces.
Potted Flowers
You can still enjoy the beauty of blooming flowers without ordering cut flowers. Use potted flowers for each table to create a practical and beautiful centerpiece.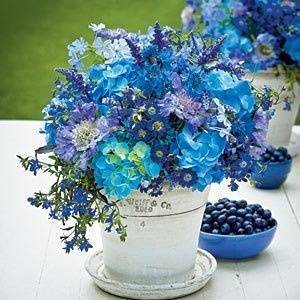 Potted Herbs
Herbs can also be a very attractive centerpiece for your reception tables, especially with certain themes such as tea parties, or country themes.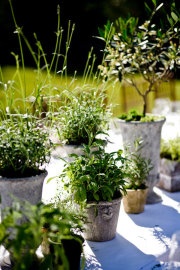 Candle Centerpieces
There are so many things you can do with candles, so candle centerpieces are a wonderful idea. Do something simple, with a line of candles down the center of each table or go dramatic with hundreds of candles grouped together creating a magical glow.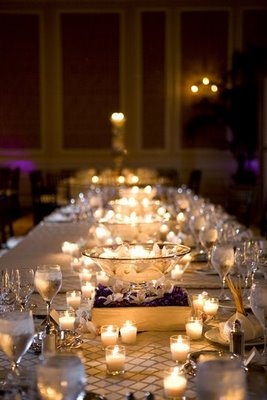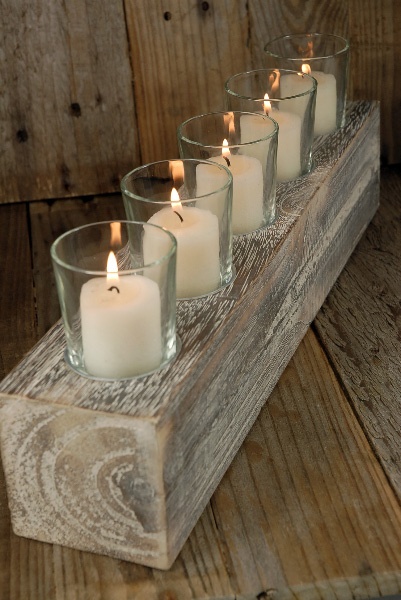 Candy Centerpieces
You can also create beautiful candy centerpieces for your themed wedding. It's easy to find candy in your wedding colors that can create gorgeous centerpieces. Use some creative container ideas and combine with candy and you've got a fantastic centerpiece idea.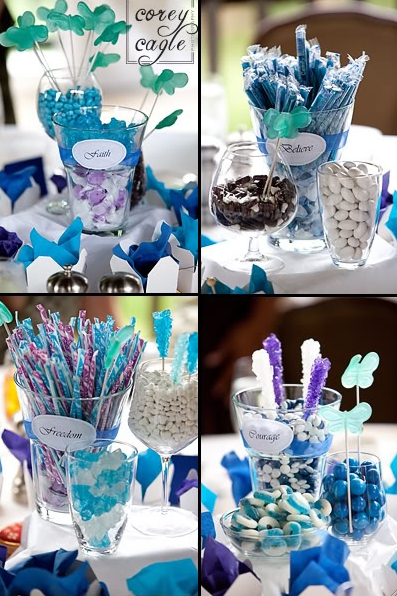 These beautiful centerpiece ideas are great alternatives for cut flowers. Use them at your reception or let them inspire you to come up with something even more creative.