Have you ever seen a brilliant idea and thought, "Oh man…I should have done that!" That's what we thought when we saw these beautiful, sentimental wedding ideas. Check them out and you may find that one (or all) of them is perfect for your own big day.
1. Forever Letters Wedding Picture
This couple spelled out the word 'forever' in little letters before posing for this adorable wedding photo. This is a very sentimental idea and would be perfect for a centerpiece photo after the wedding. It's easy to create, with cheap letters purchased from a craft supply shop.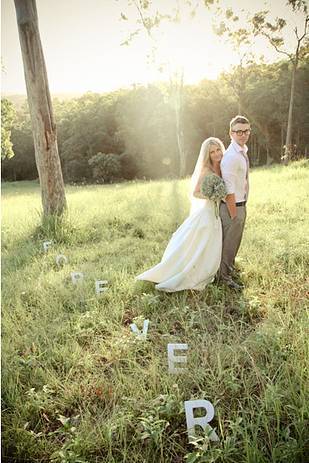 Your photographer should be able to recreate this photo fairly easily, and you can enjoy the beauty of this idea for years to come.
2. Nighttime Sparkler Picture
Few wedding pictures are more beautiful than the nighttime sparkler picture. This one should definitely be included if you'll be leaving the reception after dark.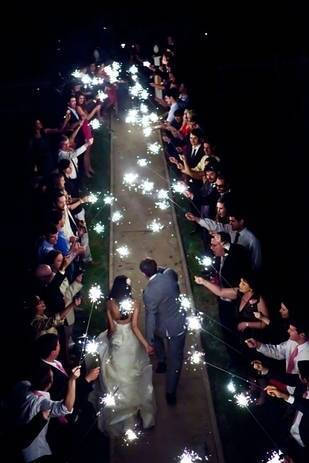 Plus, it's a better idea than the typical choices: confetti, rice, etc. This is one of those pictures you will want to hang over the mantel!
3. For Those About to Cry…
Another wonderful sentimental wedding idea is to provide personalized hankies to those you know will shed a tear or two. This is an incredibly thoughtful idea, and the hankies will serve as mementos for years to come.
A few people you might want to consider giving these to include the moms, the grandmothers, the aunts, best friends, etc.
These are just a few of the sentimental wedding ideas that brides all over the world have implemented. However, they're our favorites and we're sure you're going to love them as well (and be glad you included them in your big day)!