So what's the secret to a happy and successful marriage?
Preparing for a wedding takes planning, a lot of time and dedication. After that beautiful wedding day, you plan to stay married for an entire lifetime and live happily ever after. This also takes commitment. Wouldn't it be nice if there was a way in which you could assure yourself an eternal happy marriage?
An old Japanese legend may hold the secret: Fold a thousand origami cranes before your wedding day with your partner.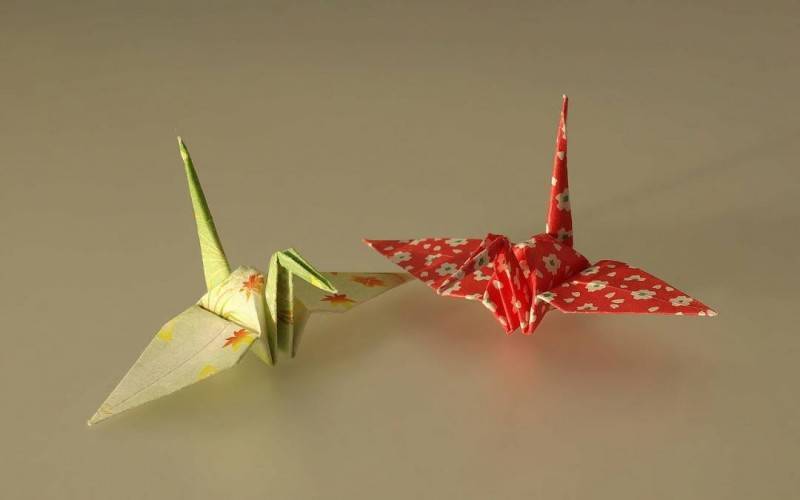 Cranes are one of the legendary and mystic creatures in Japan. The paper folding that we all know by the word 'origami' (in Japanese Oru – "folding", Kami – "paper") is a traditional Japanese art. The legend says that he or she who folds a thousand origami cranes may granted a single wish or eternal good luck. By creating or giving a thousand cranes at a wedding, it is told that this will bring a thousand years of good fortune and prosperity to the couple. This ancient practice of folding the cranes called sembazuru, the tradition is referred to as tsuru wa sennen.
Folding one thousand origami cranes takes a significant amount of time and is a challenging task. This is why, when you do this is a couple, it requires mutual understanding and above all patience – traits that are also required in any marriage. It proves affection and commitment to one another. A couple that can find the peace, determination and energy to fulfil the task before their wedding day, should possess the qualities, virtues and characteristics to have long and happy marriage.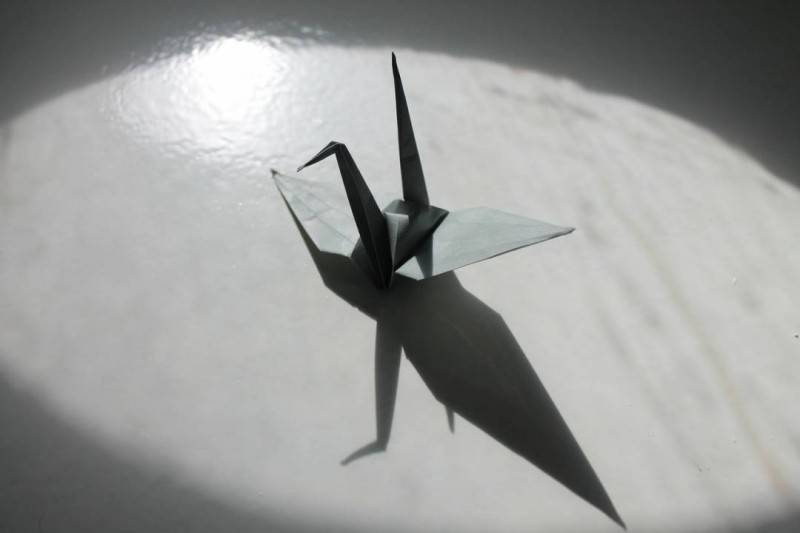 So what do you do with all the cranes once you have folded them all? Well, you can put them in a glass jars that you can place around the house. A very popular practice is to string them up and make mobiles out of them. Or, you can use them as decoration on your wedding day. What better way to show your guests evidence of your love for one another and willingness to work together? The thousand cranes are solid proof of this. And because you now have a thousand cranes that can be used for decoration, you can unleash your creativity. You can decorate tables with circles of cranes. You can place jars or hang origami crane mobiles everywhere. Or how about arranging some cranes to form heart figures to visualise your devotion? You can even decorate the wedding aisle with them.
Do want to learn how to fold origami cranes, you can follow these instructions from this YouTube video:
Or you can follow these instructions from Origamiway. You could also buy them in stores, or get them from etsy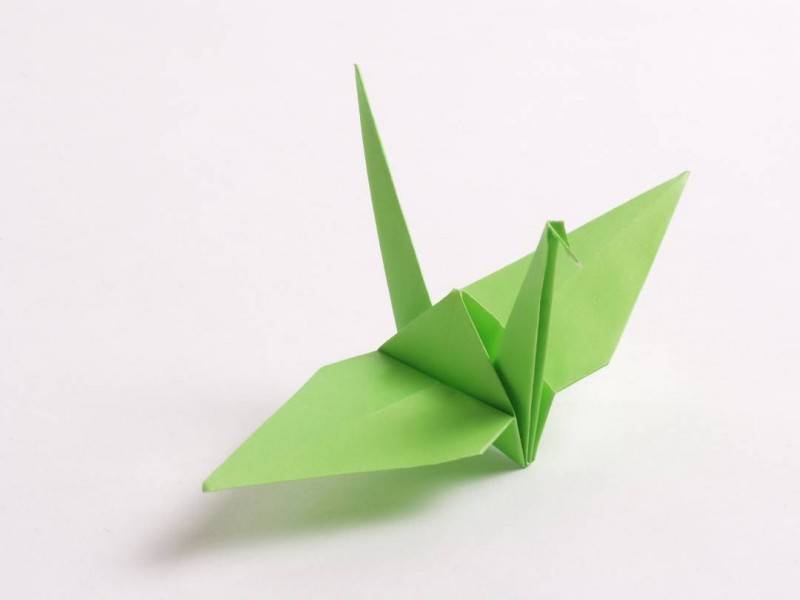 The legend of a thousand cranes is an old legend that regained fame when the book Sadako and the Thousand Paper Cranes was published in the 70's. Based on a true story, it tells us about Sadako Sasaki, a young girl who was two years old when she lived in Hiroshima at the time of the atomic bomb. She was diagnosed with Leukemia as an early teen and was hospitalized soon after. During her stay in the nursing home, she started folding origami cranes in the hope to create 1,000 folded cranes to make her single wish 'to live' come true. There is some unclarity whether she managed to finish the 1,000 cranes herself or whether friends and family finished it for her after she passed away. After her death, friends and schoolmates raised funds to build a memorial for her and other children who had died from the after effects of the atomic bomb. The statue of Sadako holding a crane was raised in 1958 at the Hiroshima Piece Park. Some may say her wish was granted as she is now remembered for her act and her name has been given eternal life.
This article was written by Karen from Hiresquare as an inspiration for wedding ideas.